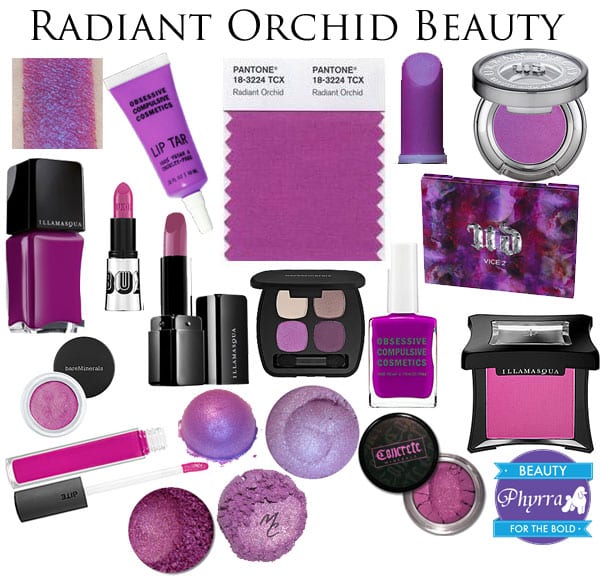 Pantone has announced its new color of the year for 2014 and it's Radiant Orchid. I'm excited, because this fuchsia pinky purple is one of my all time favorite colors! I've collected several radiant orchid beauty pieces to share with you. My obsession with this color started with MAC Stars n' Rockets (sad that this is no longer cruelty free). It then went on to encompass several other beautiful products, so I thought I'd share them with you. I also created a pinterest board called Radiant Orchid Beauty.
PR + purchased by me.
Pantone Radiant Orchid Beauty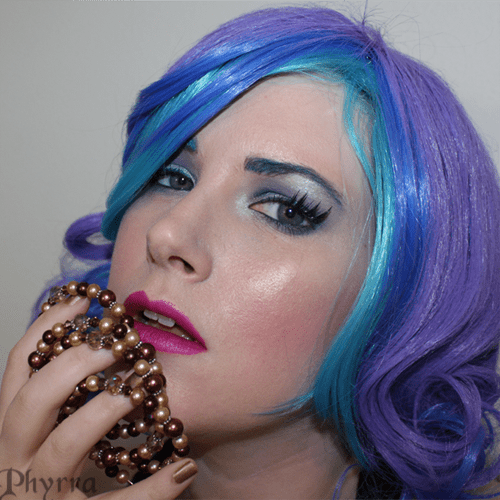 Obsessive Compulsive Cosmetics Hoochie
extreme magenta lip tar (Vegan)
Obsessive Compulsive Cosmsetics Suspiria
opaque uv magenta nail polish (Vegan)
Morgana Cryptoria Troll Repellant
violet pink with blue shimmer lipstick (Vegan)
Silk Naturals Siobhan
a reddish deep plum shimmer shade. (Vegan)
Urban Decay Fishnet
bright pink shimmer with purple shift eyeshadow
Urban Decay Vice 2 Palette
Ok, the packaging is GORGEOUS so that's why I threw it in here.
Darling Girl Obviously A Wig
a shifting magenta that reflects sugary blue in some lights eyeshadow
Illamasqua Stance
fuchsia violet gloss finish nail polish
Illamasqua Resist
matte berry violet lipstick
Illamasqua Thrust
magenta matte blush
Geek Chic Cosmetics Naked Wedding
a vibrant purple with pink and purple glitters and an ultraviolet sheen to it
bareMinerals Boudoir from The Dream Sequence
electric amethyst
bareMinerals Wildflower
medium iridescent magenta
Bite Beauty Strangefruit
sheer magenta violet lip gloss
Buxom Swinger
vivid magenta lipstick
Femme Fatale Cosmetics Shooting Stars
soft wisteria violet eye shadow tinged with pink, and strong blue-violet duochrome
BFTE Cosmetics Orchid
light orchid purple with silver shimmer
Concrete Minerals X's & O's
magenta purple with copper sparks
Meow Cosmetics Noise from Xmas Rant
bright orchid purple pink
Since we've got lots of lovely colors in Radiant Orchid beauty, I have no doubt that we'll see lots of clothing pop up with it too. I've got a few items linked here.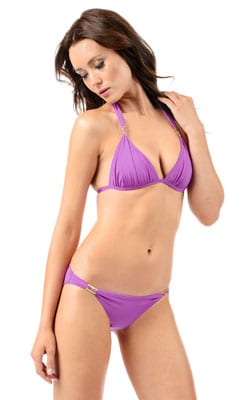 Voda Swim Tube String Top and Tube Hipster Bottom in Radiant Orchid. If you live somewhere warm like I do (and it was 84 outside yesterday!) you might be thinking about a new swimsuit. (available 2/1/2014 at Voda).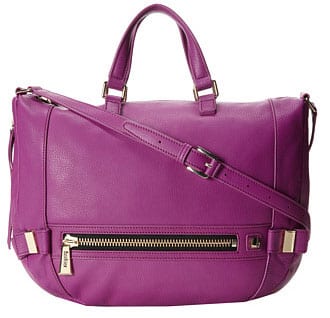 Botkier Honore Small Hobo in Magenta is a nice match and more versatile for year round use if you don't live where it's warm.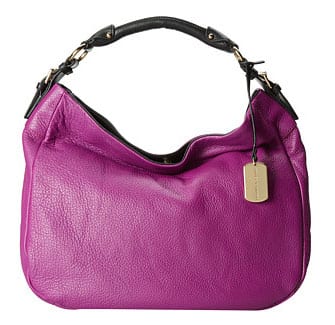 Vince Camuto Nessa Hobo in Berry / Black has a shape that I really like.
Radiant Orchid is a beautiful mix of fuchsia, purple and pink, which is one of the reasons I love it. I am not afraid of bright colors.
Are you excited about this choice for 2014 color of the year? Let me know your thoughts!
Last Updated on