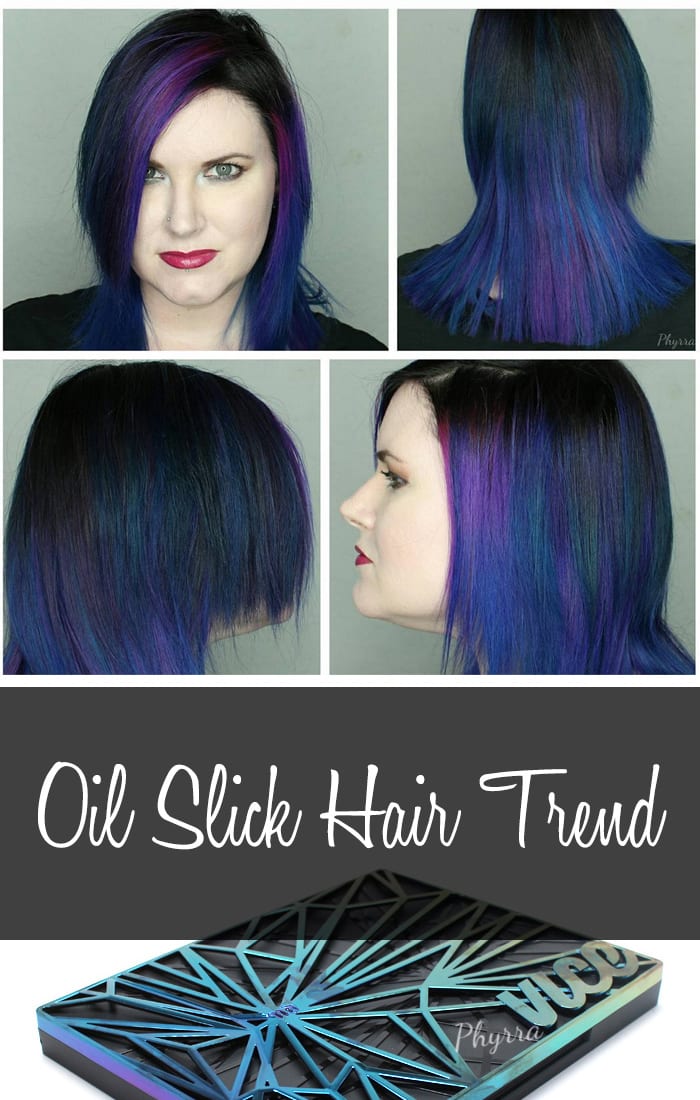 Last Thursday I got my hair done! I wanted to share my oil slick hair by Christian with you. I went in with a clear idea of what I wanted done with my hair – black roots and muted teal, purple and magenta throughout my hair with a few brighter streaks to frame my face. I also got a trim, just had my ends dusted to take off any split ends. I last saw Christian in late June for a creative color and cut, so my hair was overdue!
Oil Slick Hair by Christian
Where I Go
iStyleXG Salon in Lutz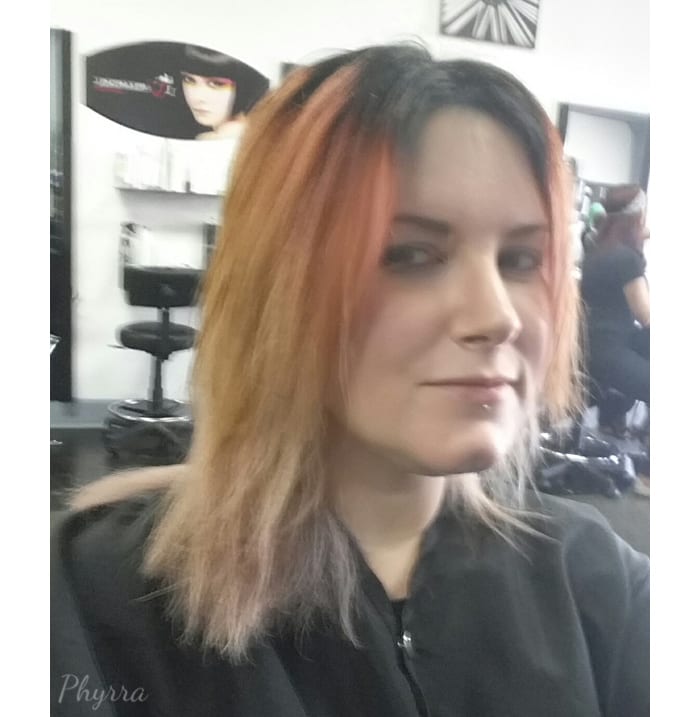 As you know my color was still going strong before I went to the salon, so Christian knocked it out with a rinse. I think he used a 5 developer, something really light.
Above you can see the swatches Christian created of the colors.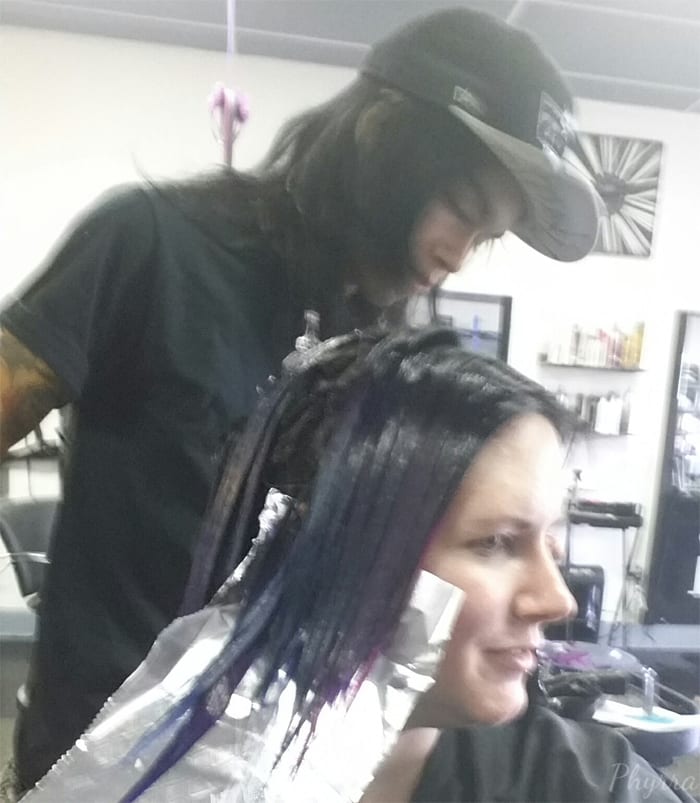 Above you can see Christian applying the colors to my hair.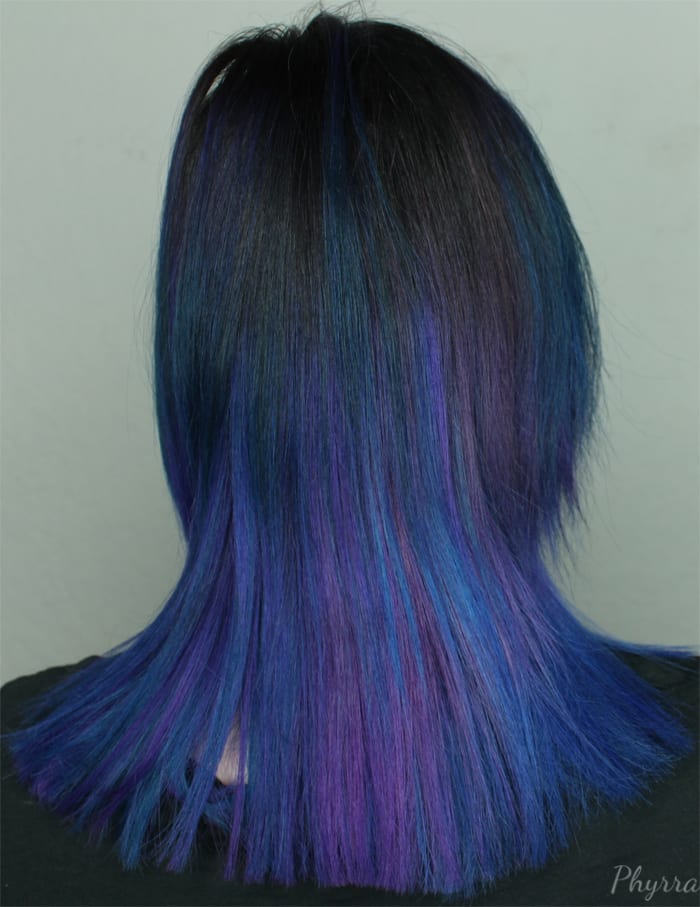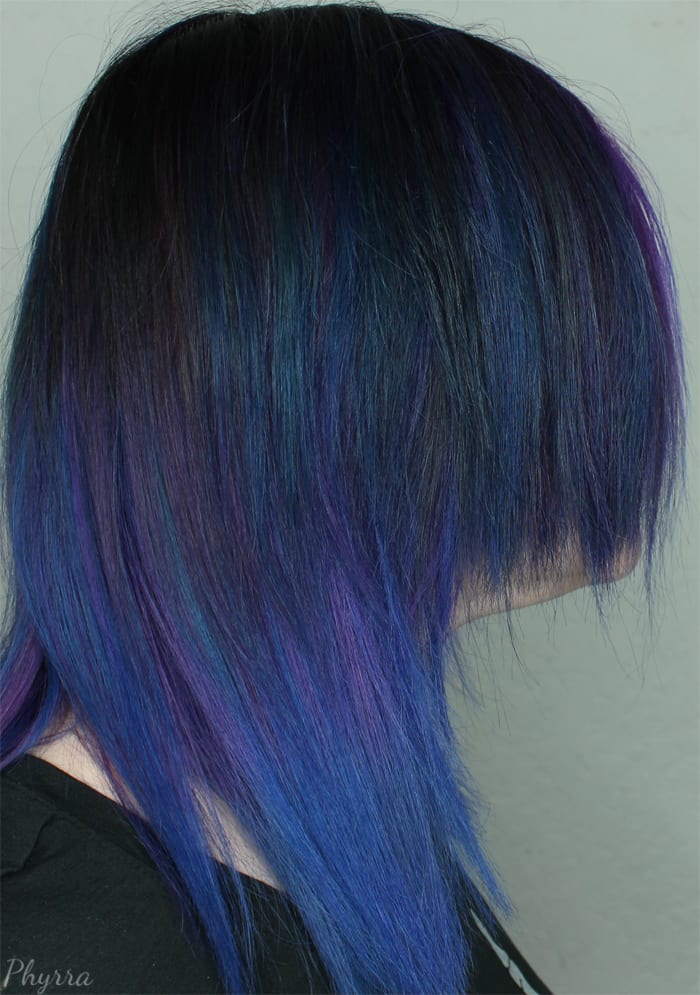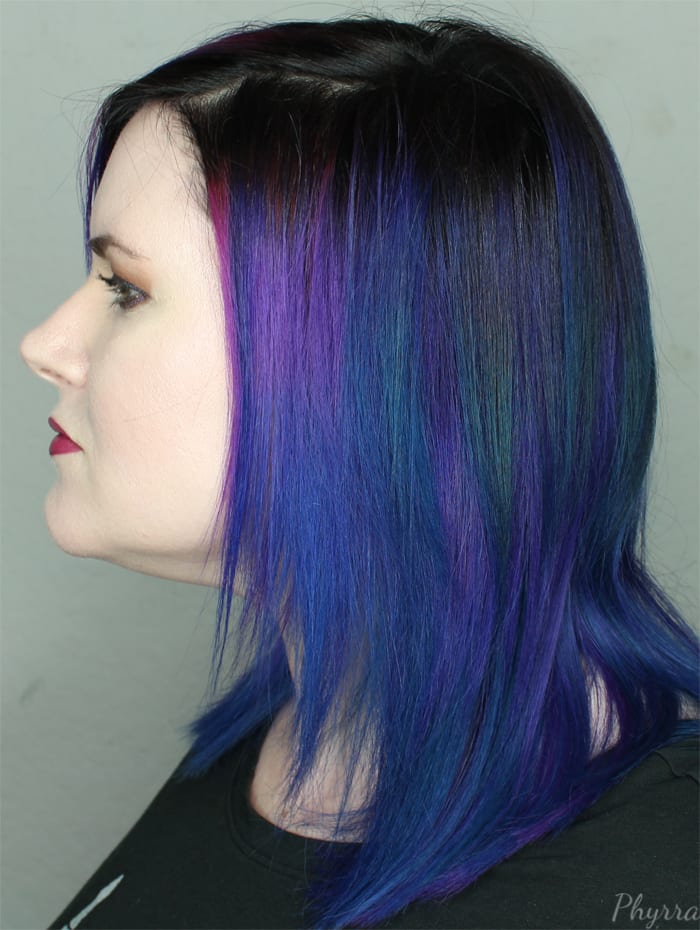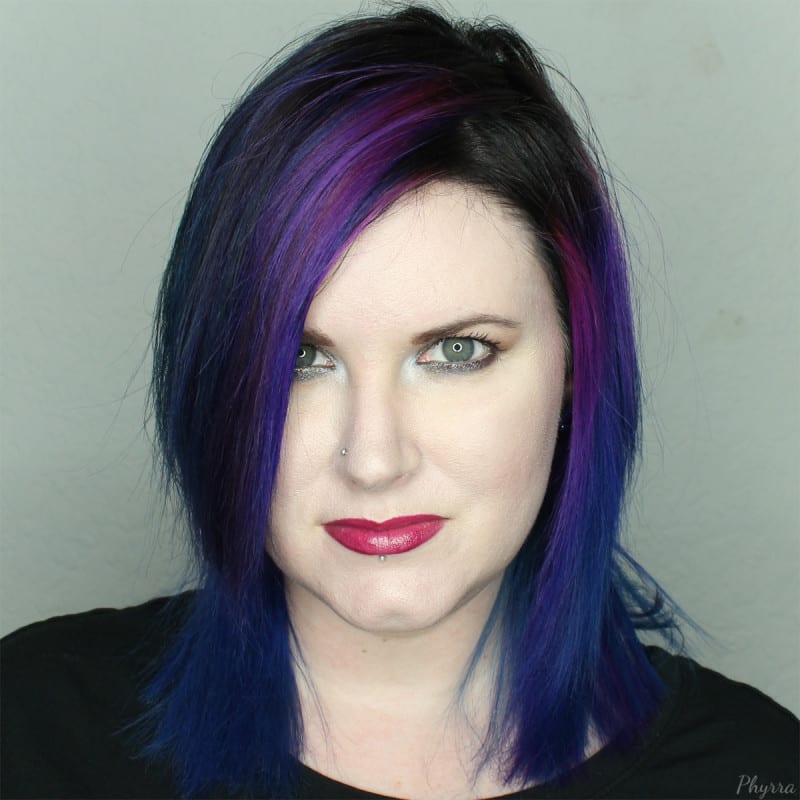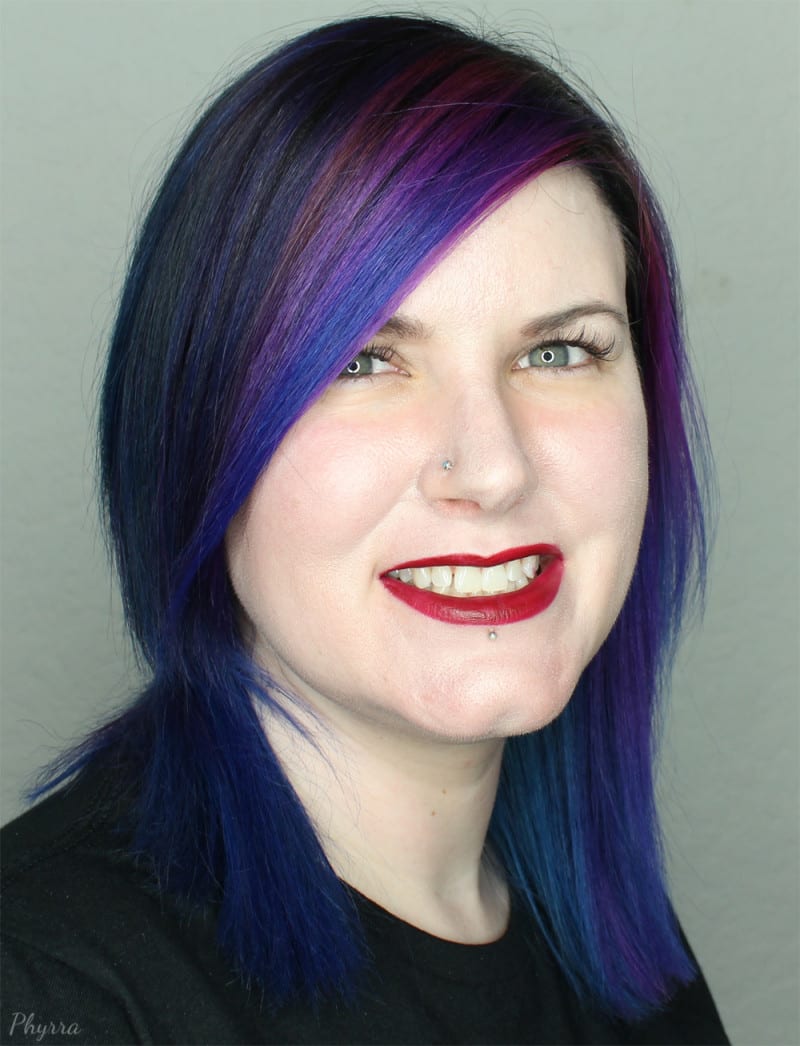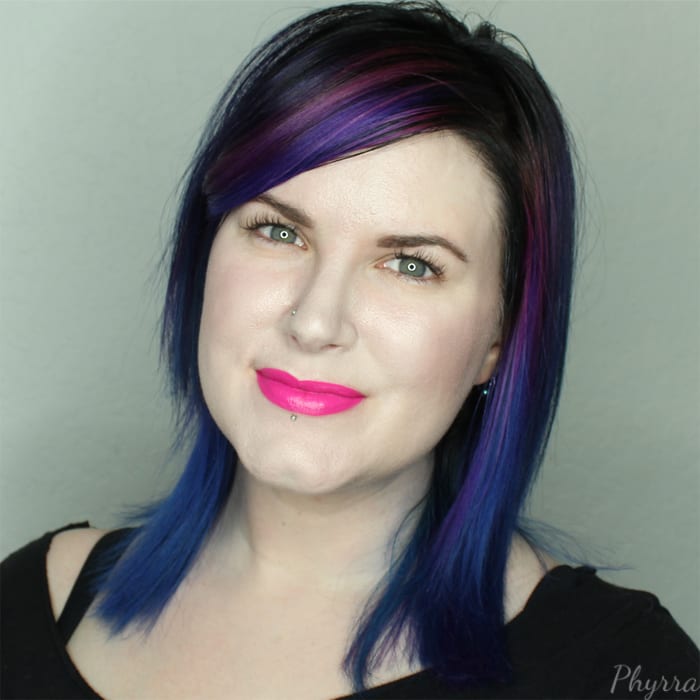 Above is a video I created out in natural light so you can see the colors in action. This is  more accurate than my studio lighting.
Christian used Pravana dyes on my hair, of course. He used Vivids + Locked-In to help create the custom colors he used on my hair. From start to finish, including removing my previous color to darkening my roots and applying color and then trimming my hair I was there for about 3 hours.
As you can clearly tell from the amount of pictures I shared, I love my hair! I think Christian did an amazing job giving me the oil slick hair trend that I asked for.
To get the oil slick hair trend, you want to ask for your roots to be dark (I prefer blue-black but some prefer warmer blacks), and then mostly muted purple, teal, blue and green shades. I had a few pops of magenta because I prefer a bit of bright around my face. If you're in Tampa, my stylist Christian can give you this hair or you can find a Pravana stylist in your area to do it 🙂
What do you think of my latest look with Pravana? What's your current dream hair look?
Last Updated on