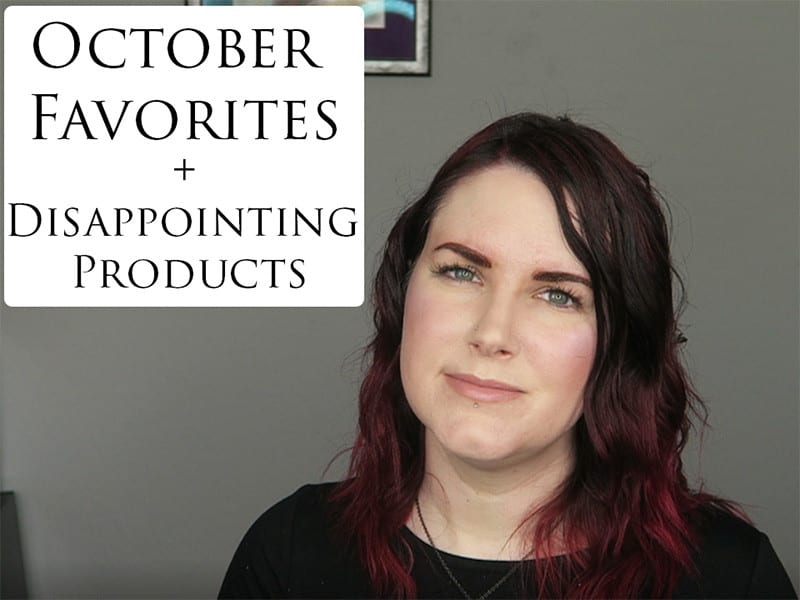 I'm sharing my October beauty favorites and disappointing products with you. I know you guys always appreciate when I share products that don't work for me, so I thought I'd include those with some I'm raving about. Closed captioning will be available shortly for this video.
October Beauty Favorites and Disappointing Products
PR + purchased by me.
Chatty October Beauty Favorites and Disappointing Products | Cruelty Free @phyrra
If you like this video please share it!
Products Mentioned in Video
What I'm Wearing
Yesterday I had my lash extensions refilled and I had my final microblading touch up. It will take about 2 weeks for this to heal and then I shouldn't need them touched up for 1 to 2 years. I think they look so good right now, but I can't wait to see how they heal.
If you're local to Lutz / Land O' Lakes / Tampa area, you should come see Thisha at Totally Polished! They're having their anniversary open house / customer appreciation event on Saturday November 26 from 12 pm to 4 pm. They're offering 20% off of services, including microblading if you book that day (you don't have to get it done that day, just make the appointment that day). In addition to microblading and lash extensions, they also do lash and brow tinting, mani and pedis, facials, massage and more. Plus, they sell Skin Deep and Dermalogica products, too.
What were some of your favorites from the month of October? Did you try any products that just didn't work for you? Let me know below!
More to See
Last Updated on