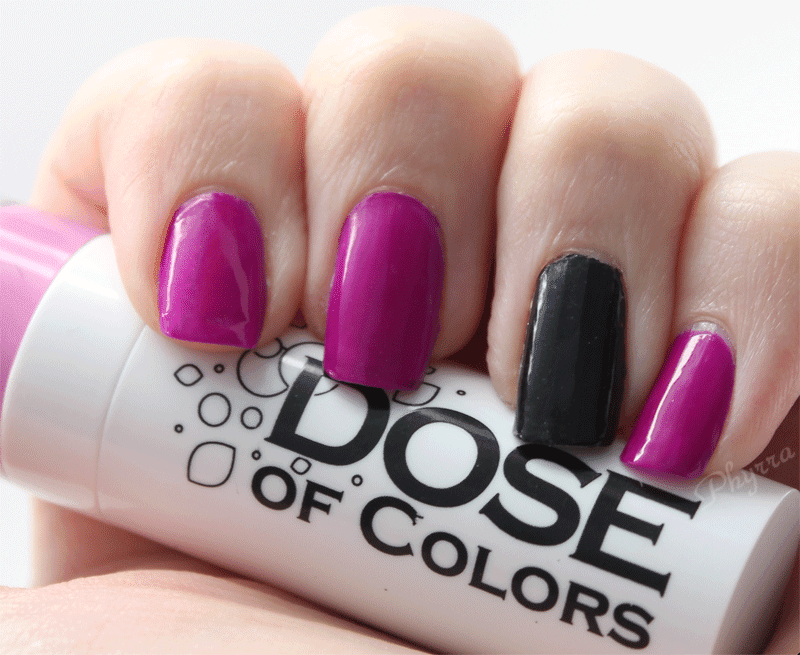 Say hello to my new friend, OCC Suspiria. Obsessive Compulsive Cosmetics Suspiria isn't a new color, but it is new to me and I'm in love with it. Suspiria is described as an opaque uv magenta. It's slightly deeper than what you see pictured here. I had a devil of a time getting it to show up just right on camera. It's really a stunning creme shade. I paired it with Cult Nails Nevermore, my favorite one coat black.
About OCC Nail Lacquer
OCC's professional-quality Nail Lacquers are densely pigmented, quick-drying and super long-lasting. Formulated with the editorial manicurist in mind, the result is lots of color using very little product for nails that are camera-ready just moments after application.
Availability
OCCMakeup.com, Sephora
Price
$10
My Thoughts
To me, Suspiria is a radiant orchid type nail color and it's beautiful on its own. It will look great glammed up with some glitter, too. I love bright shades like this. I'm glad I can finally appreciate cremes, too.
If you want a bright shade to wear on your nails this spring, you can't go wrong with Suspiria. It's a stunning pinky purple in a perfect to apply formula with an easy to use brush. It's also friendly on the pocket book.
I'm currently wearing it on my toes as well as my finger tips. I rarely match all of my nails but decided it was a must with this color!
Would you wear OCC Suspiria? Tips or Toes?
Pros
Cruelty free
Vegan
Budget Friendly
Great formula
Great color
Cons
If you don't like cremes, you may not like this.
Last Updated on