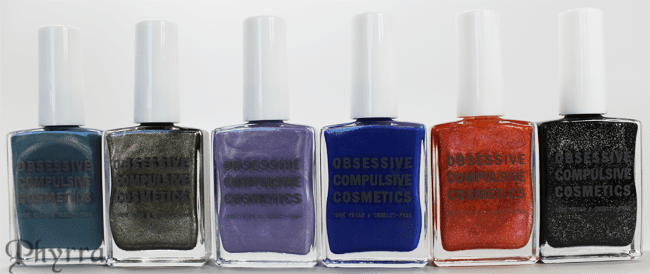 Today I've got the Obsessive Compulsive Cosmetics Sci-Fi Lullabies Spring Nail Polish collection for you. It's inspired by Sci-Fi, one of my favorite genres to watch or read.  Do Androids Dream of Electric Sheep is the name of the short story that Bladerunner was based on. Bladerunner was one of the first Sci-Fi movies that Ray declared that I needed to watch. The names Electric Sheep and Batty are nods towards Bladerunner. Ripley, of course, is from Ellen Ripley and the Alien series. Videodrome is an old, Canadian sci-fi techno-surrealist movie. I haven't seen it but it's one that Ray and Dave both like. Leeloo is from the Fifth Element, which is a movie I've seen a hundred times and loved. Leeloo was, of course, played by the lovely Milla Jovovich and the polish matches her gorgeous hair. I've saved the best for last, of course. Pond, after Amy Pond from Dr. Who. I sort of have a love-hate with the Ponds. I enjoyed a lot of the episodes with them (like the one with Cleopatra and Dinosaurs in SPACE!) but sometimes I felt like they overshadowed the Doctor, which never seemed right. Their ending was heart-wrenching. The nail polish, however, is perfect.
Price
$10 from OCCMakeup.com (I don't see them as being available from Sephora.com yet)
Obsessive Compulsive Cosmetics is a cruelty-free company.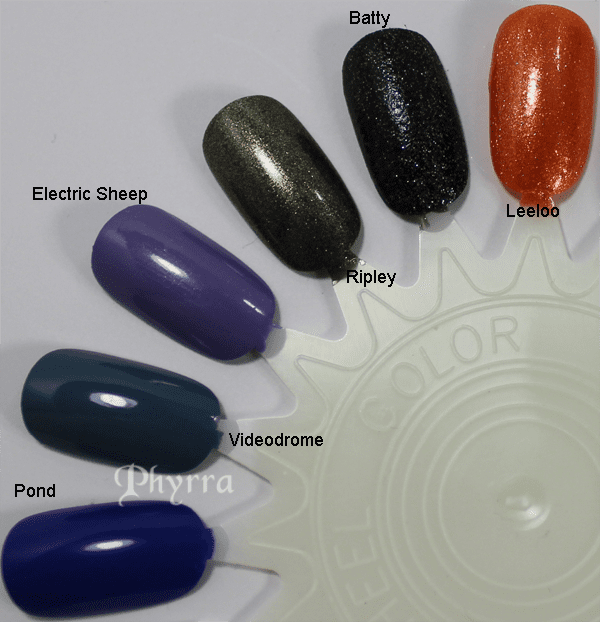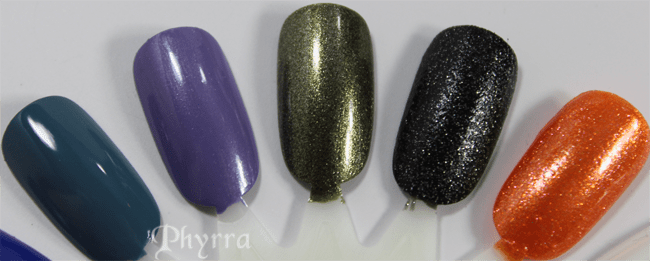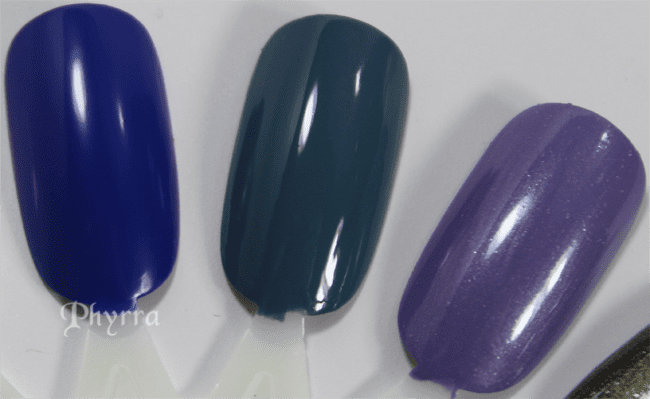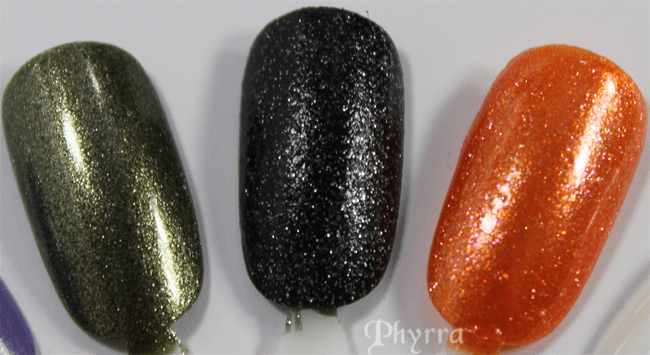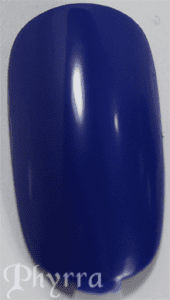 Pond
true royal blue satin
My Thoughts
Beautiful vibrant royal blue.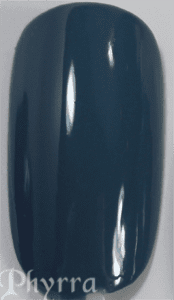 Videodrome
greyed, vaguely teal blue satin
My Thoughts
A greyed teal blue. Lovely.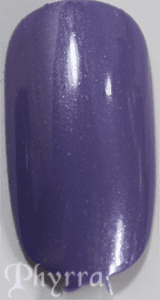 Electric Sheep
dreamy lavender with silver shimmer metallic
My Thoughts
Between lavender and violet, definitely not a soft lavender, with slight silver shimmer metallic.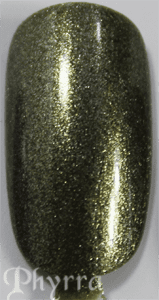 Ripley
blackened antique olive-gold metallic
My Thoughts
Blackened olive with hints of gold shimmer.
Batty
midnight black with silver glitter
My Thoughts
Black with silver glitter.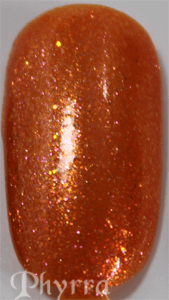 Leeloo
vibrant orange and gold metallic
My Thoughts
Orange metallic with gold shimmer.
My favorites from this collection are Pond and Leeloo. I love that both shades are so vibrant and what they represent. I can see Electric Sheep and Ripley both being very popular. Ripley really does come across as an alien greenish shade to me.
What are your favorites from this collection? Do you enjoy seeing companies pay homage to Sci-Fi greats?
Last Updated on