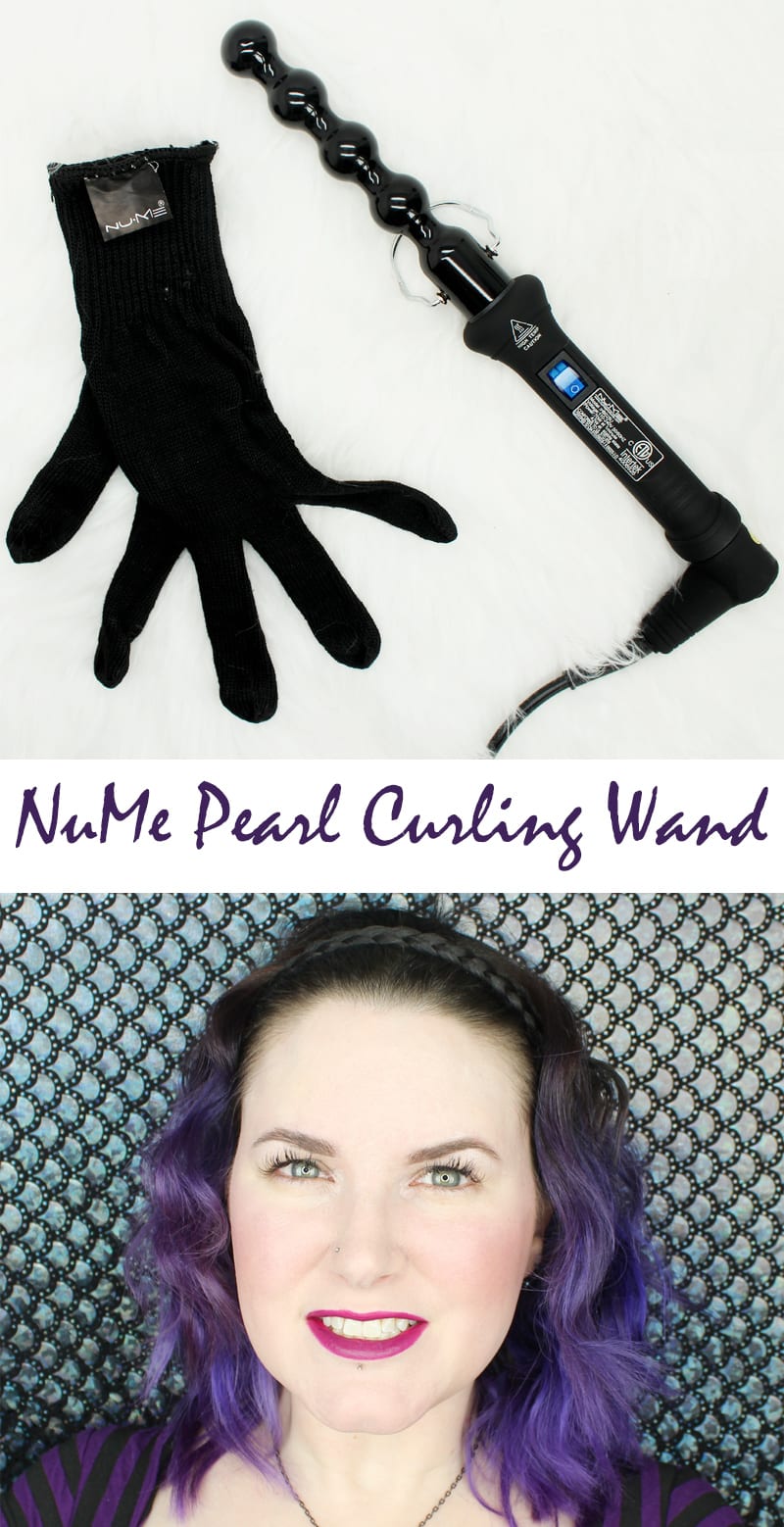 Recently I had the opportunity to try out the NuMe Pearl Curling Wand. I've been coveting a bubble shaped wand like this ever since I saw my friend Laura's perfect waves in LA and she told me she achieved them with a curling wand like this. When NuMe contacted me to review a wand, I jumped at the chance.
NuMe Pearl Curling Wand
PR sample
Price
Normally $79.99 but on sale for $19.99 now through March 27.
Where to Buy
NuMe
About the NuMe Pearl Curling Wand
The revolutionary shape of the Pearl, measuring 13mm to 25mm from top to bottom, results in alternating curl widths for a different, exotic style every time. The tourmaline-infused ceramic coated barrel, paired with negative ion therapy and infrared heat technology, delivers damage-free results and brilliant shine. It heats up to the 'perfect' temperature of 410ºF within seconds. The heat penetrates deeply and evenly.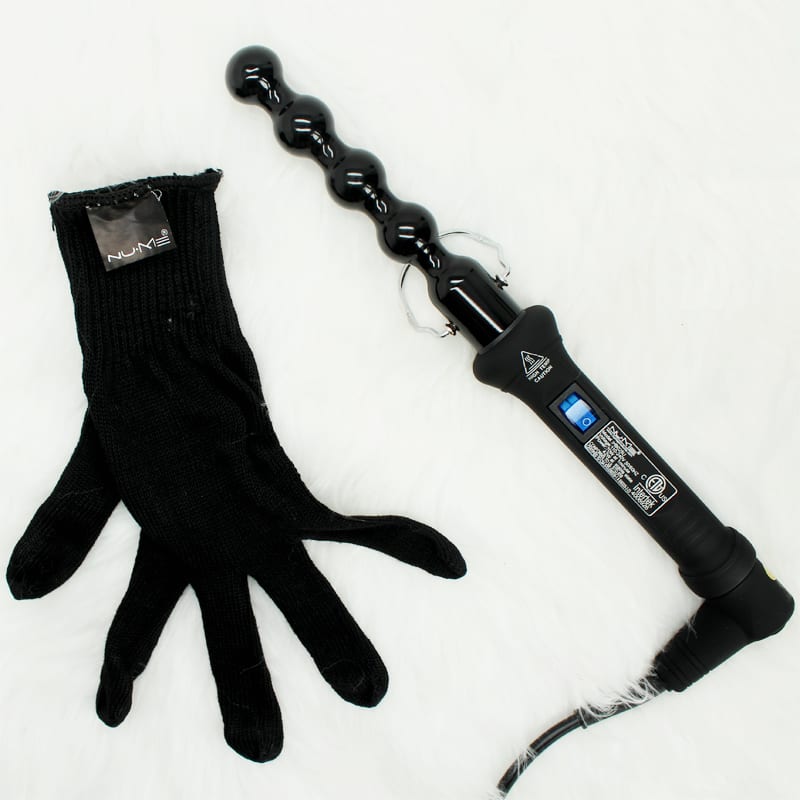 The NuMe Pearl Curling Wand comes with a heat resistant glove.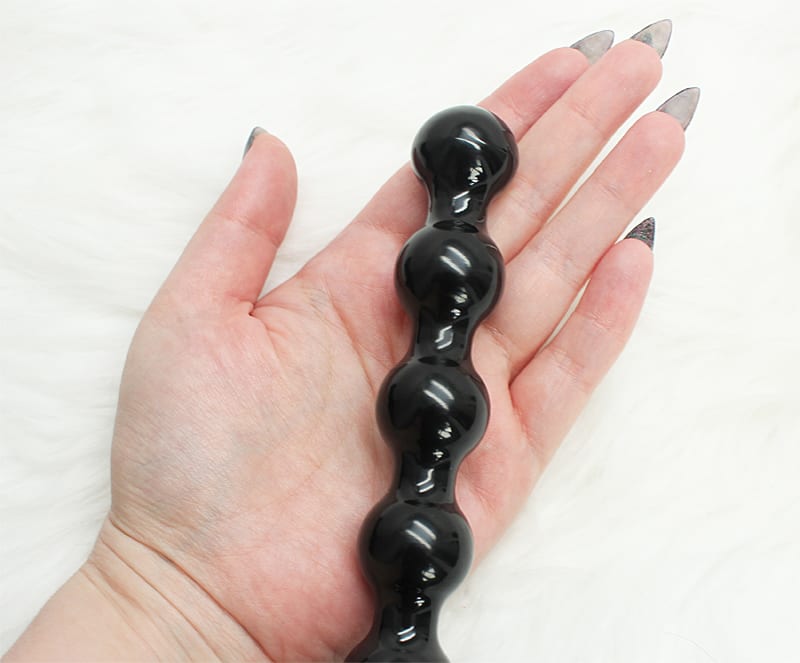 It's called the Pearl wand because these are reminiscent of pearls on a string. My inner teenager can't help but snicker at that.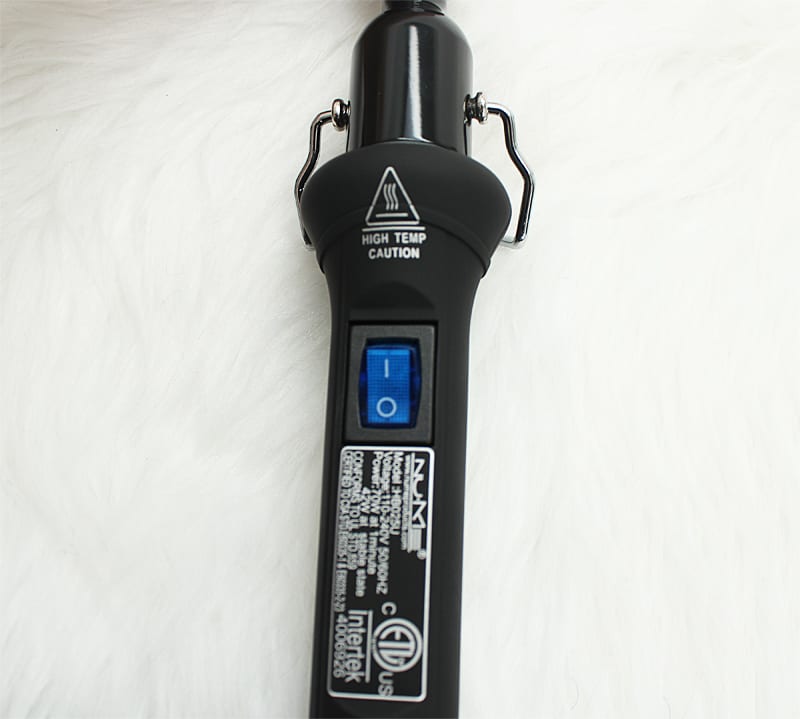 The Pearl Curling Wand has a simple on off switch.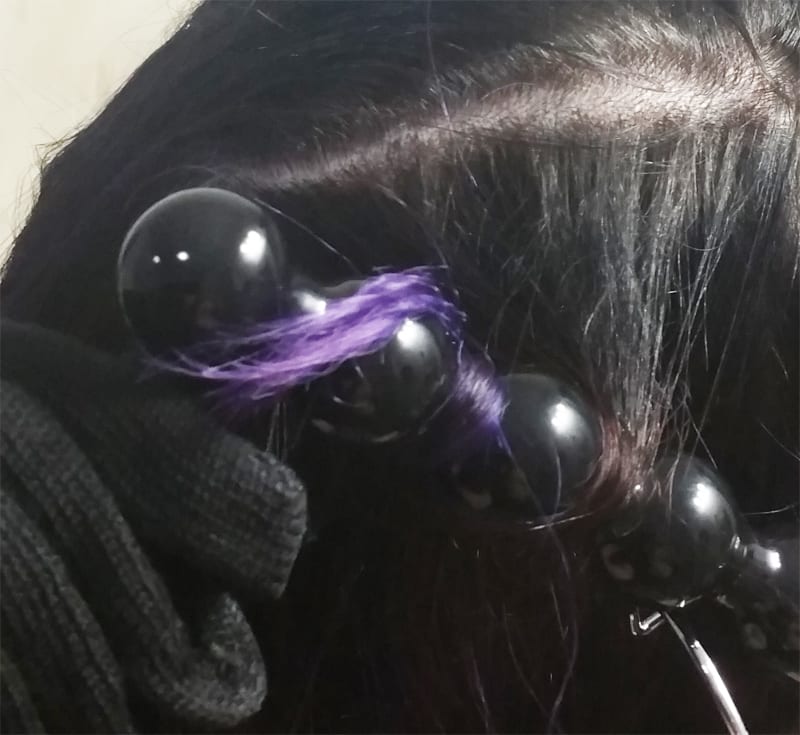 Using the Pearl Curling Wand is actually pretty easy. After applying heat protectant (see 9 cruelty free heat protectants), you wrap a small strand of hair around the wand, basically in between the pearls with the hand wearing the heat resistant glove and hold it for about 3 seconds.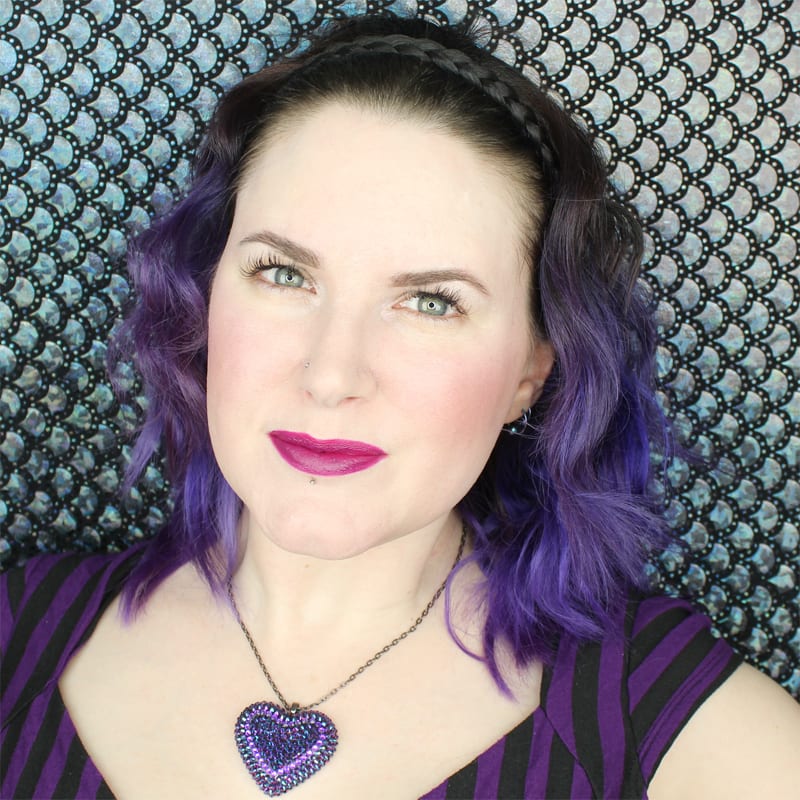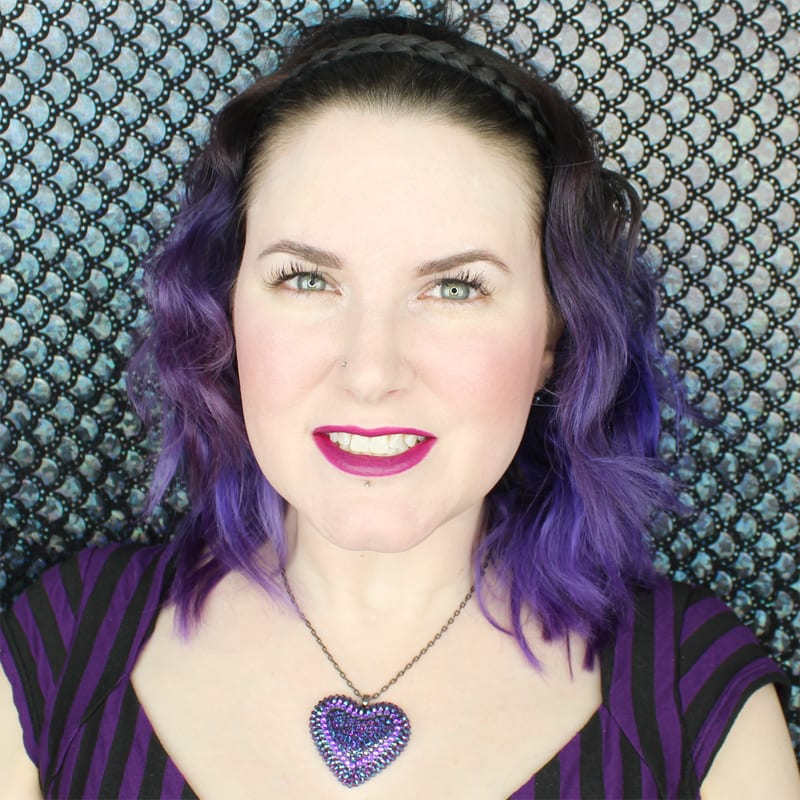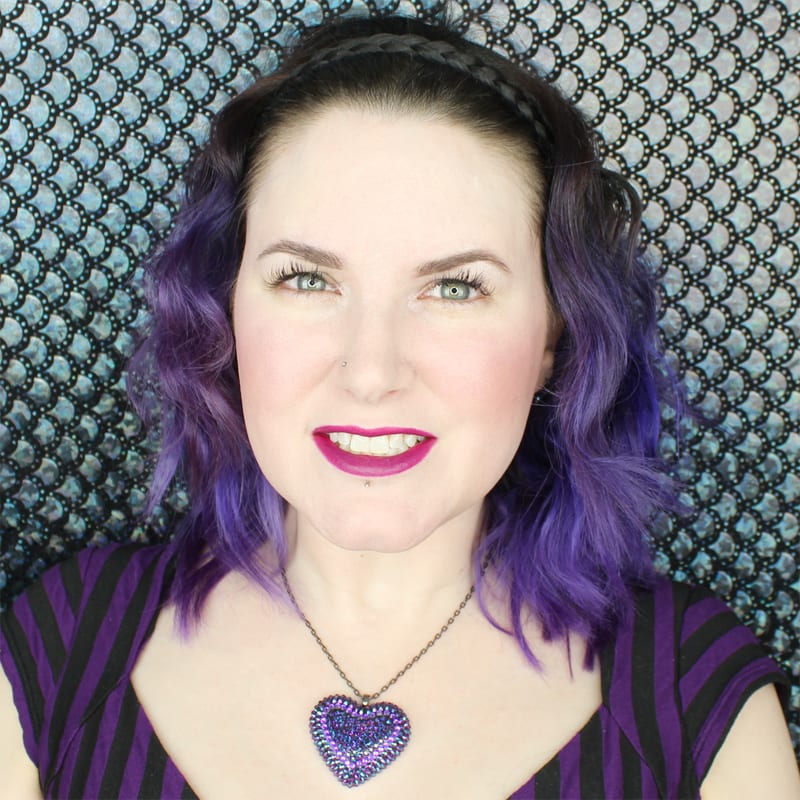 What I'm Wearing
What I love about this Pearl Curling Wand design is that it gives my favorite type of messy waves / curls. I prefer looser, messy waves. After I used it on my entire head, I just ran my fingers through my hair to loosen the waves up. You could also use a wide tooth comb to break up the curls a bit. This style of curling wand is surprisingly easy to use, much easier for me than the normal sort of clipless curling irons that I have struggled with in the past. It gets super hot, super fast.
What I don't like about is that there's only an on-off switch – you can't choose your heat setting. I prefer to use the lowest heat setting (even though I use heat protectant) so that I do the least amount of damage to my hair. It also doesn't have an auto shut off feature. I also wish it came with 2 gloves instead of one. I spent a lot of time switching the one glove between my hand until I finally decided it was easier to just work on one side at a time (left to right) rather than what I normally do – pin my hair up and work my way up from the bottom layer to the top layer.
If you like messy waves like I do, you will love the Pearl. It's very easy to use, it heats up quickly and evenly, and the waves last for a long time.
From March 24 to March 27 NuMe is having a sale on all of their products.
What do you think of the Pearl? Do you prefer messy waves or more structured curls?