Recently I had the opportunity to try out the new NARS Eye Paints. They're a much loved addition to the NARS Cosmetics line. NARS Eye Paints are a multi-purpose product that can be used as an eyeshadow or as a gel eyeliner. The formula is weightless, richly pigmented, and does not budge! It sets quickly, too.
Pr samples.
The Website Says
Line, highlight, shade and define with modern artistic versatility.  Introducing new NARS Eye Paint—a brilliant pot of high-impact pigment in an innovative silky, weightless gel formula. Rich, hyper-saturated shades that glide smoothly and dry down quickly in long-lasting finishes from icy metallics to modern mattes.  Elevated artistry that boldly strays from the straight and narrow.
Multi-use application.
18-hour wear.
Highly-saturated.
Weightless gel texture dries smoothly and quickly.
Replace cap securely after use.
Remove using a dual phase eye makeup remover such as NARS Gentle Oil-Free Eye Makeup Remover.
François' Insight
I love the modernity of the Eye Paints. The most magical effects are created when pairing colors together for multi-dimensional looks with intensity.
Artist Tip
Using the Angled Eyeliner Brush #38, draw a winged triangle from your lash line angeling outward towards the end of the brow. Add a bit of depth to the line by layering Atlantic Eyeliner Stylo over the turquoise blue line.–Christopher Mayes, Lead Makeup Stylist
Price
$25 for Eye Paints
$26 for the #38 Angled Eyeliner Brush
Availability
NARSCosmetics.com, Nordstrom, NARS Boutiques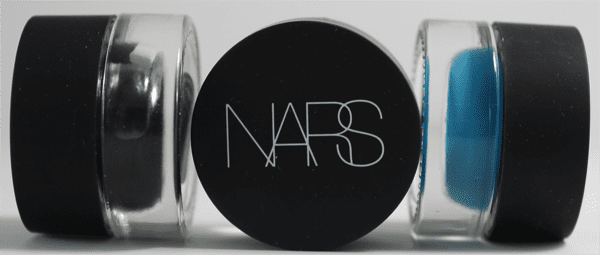 NARS Eye Paints Shades & Color Descriptions
Black Valley – black matte
Ubangi – Black with blue shimmer
Solomon Islands – turquoise blue matte
Tatar – black with purple shimmer
Snake Eyes – black with green shimmer
Iskandar – gold shimmer
Interstellar – silver shimmer
Transvaal – deep grey matte
Mesopotamia – rich brown matte
Mozambique – olive green matte
I've got 3 of the NARS Eye Paints shades to show you.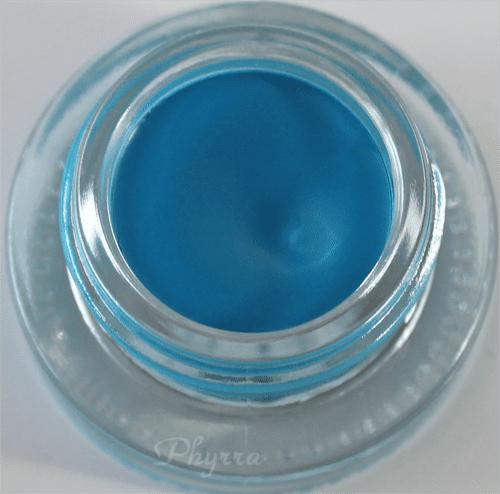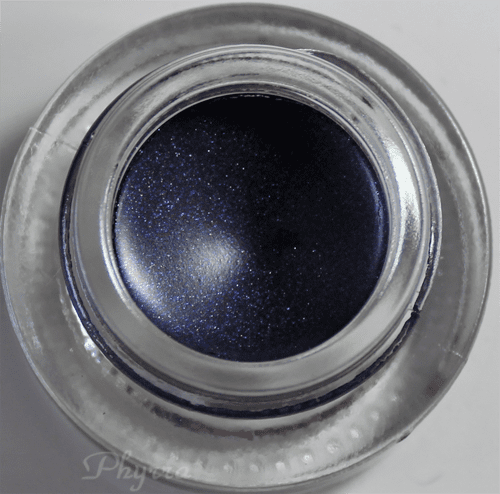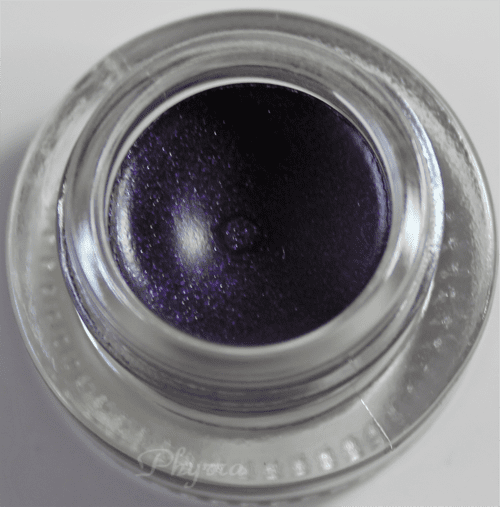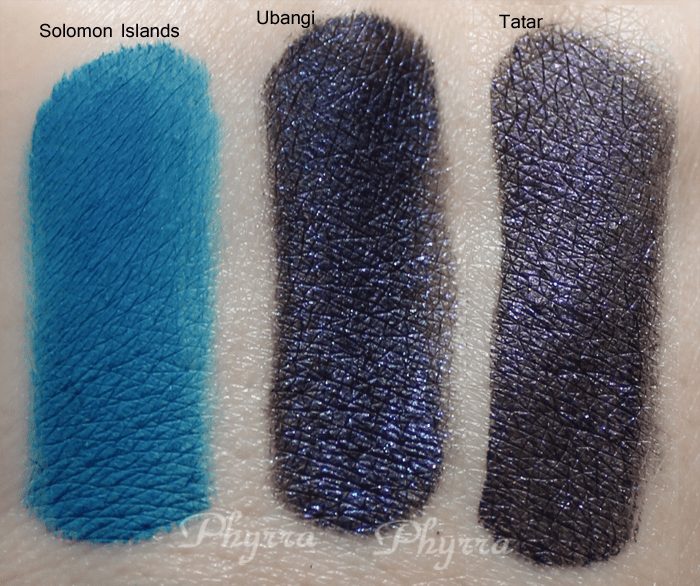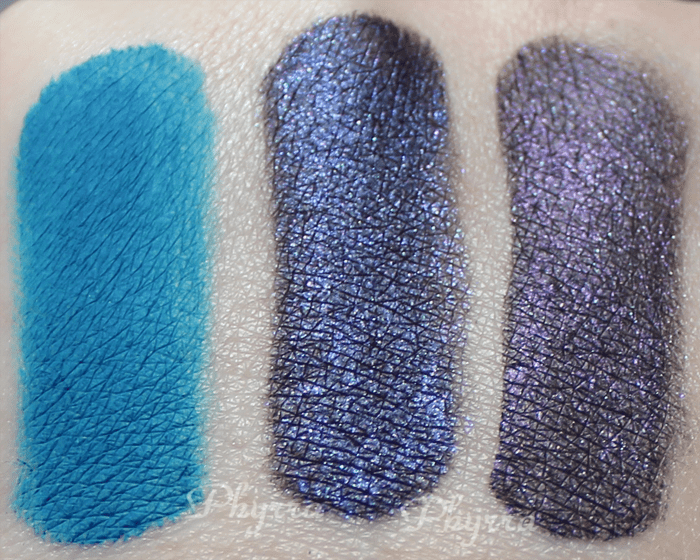 Solomon Islands is a stunning matte. Additionally, it's so richly pigmented that it reminded me of another bright turquoise eyeshadow – Sugarpill Afterparty.

While Sugarpill Afterparty is shimmery and NARS Solomon Islands is matte, they're both vibrant. I think Solomon Islands would make a great base shade for any bright turquoise blue looks!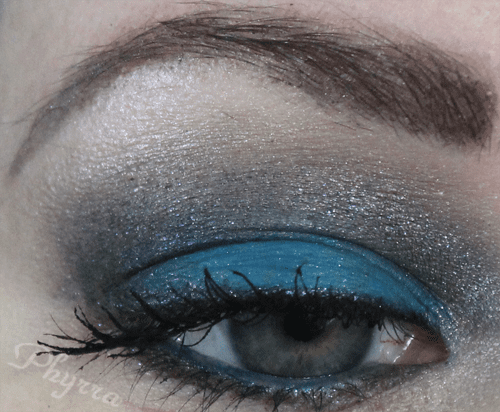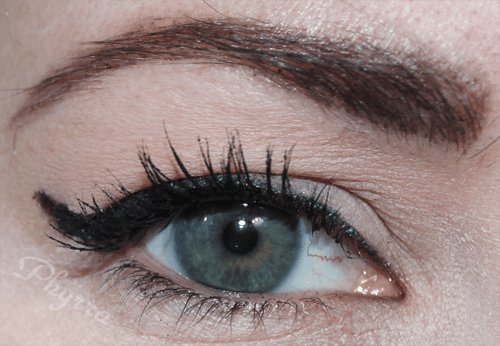 The NARS Eye Paints work well as eyeshadow or eyeliner. However, you have to blend super fast if you're going to use them as an eyeshadow. I apply them with a flat eyeshadow brush to the lid, but you could use your finger as well. I would blend them out with a brush meant for cream products, like this one or this one. As an eyeliner, I prefer to use a bent eyeliner brush, but you can certainly use an angled eyeliner brush, too.
While I did not test this product to see if I got 18 hours of wear, it did last me for 12. My eyes are very oily, and they are hooded, so sometimes liners (of any sort) will come off on my outer. If I'm being honest, a LOT of liners will transfer on me, even with eyeshadow primer. So I'm always happy when I find liners that stick around.
The NARS Eye Paints lives up to all of its claims in my book. It's easy to remove with my dual phase makeup remover. It really does set quickly. It works as eyeshadow or liner. It's intensely pigmented.
If you're looking for a new multi-purpose eyeshadow and eyeliner, you need to check out the NARS Eye Paints. I'm in love with the three that I have. I've got Transvaal, Iskandar, and Interstellar on my wish list!
What do you think of the new NARS Eye Paints? Will you be indulging?
Last Updated on