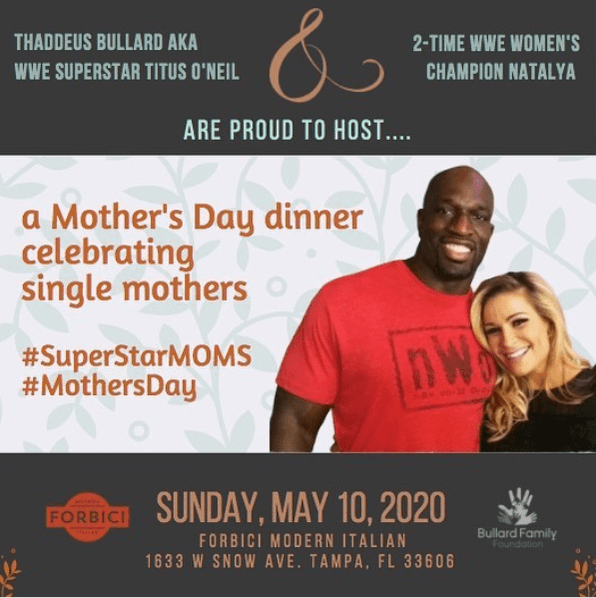 Mother's Day with Natalya Neidhart
I wanted to share the news with you that you can celebrate Mother's Day with Natalya Neidhart and Titus O'Neil in Tampa this Sunday May 10, 2020. Nattie is hosting a very special Sunday dinner with Titus to help celebrate single mothers in Tampa. Check out Natbynature on Instagram for more details about the event! Nattie and Titus love to give back to the community and this is a wonderful way for them to do so.
This will be at
Forbici Modern Italian
1633 W. Snow Ave.
Tampa, FL 33606
By the way, you should give the Neidhart Sisters Jenni & Nattie a follow on Youtube! They're keepin' it real and sharing their lives with us. Love these sisters!