I thought you would love to see some more Inglot swatches. This is from my second Inglot order. These are all swatched on Meow Light Shadow Base.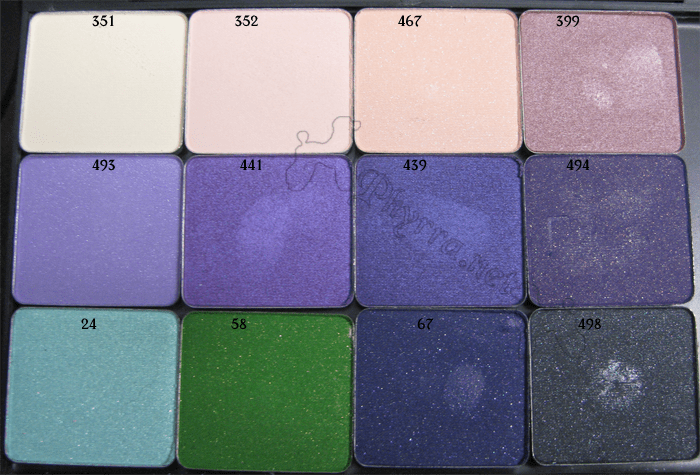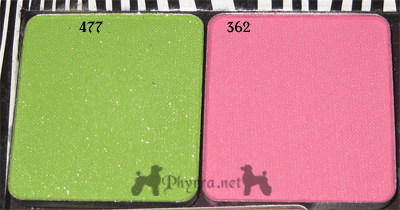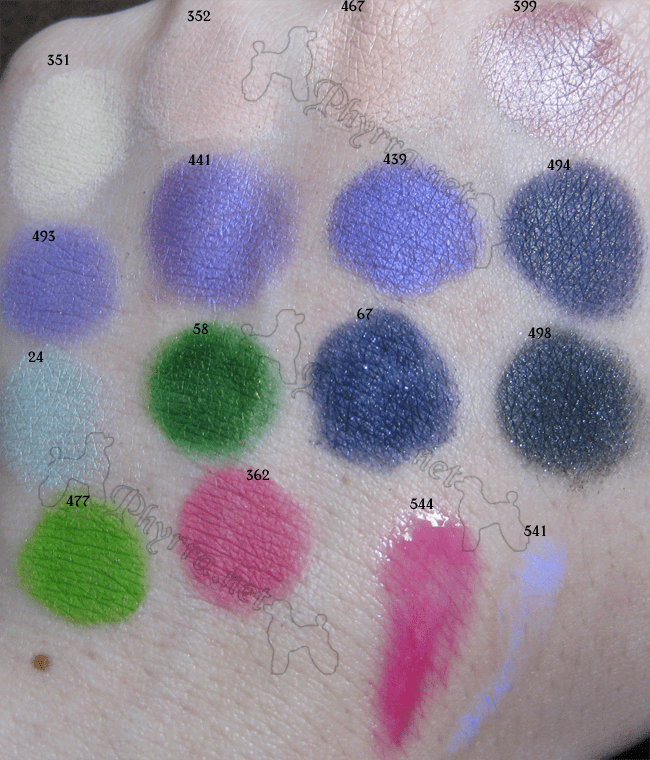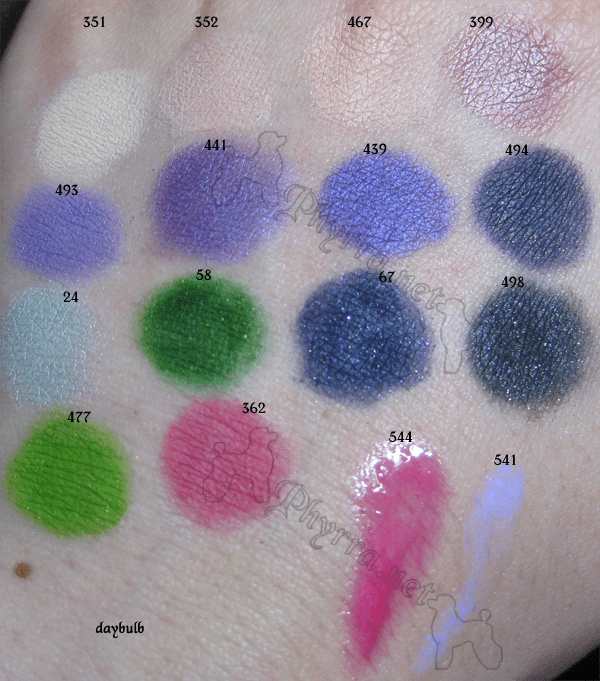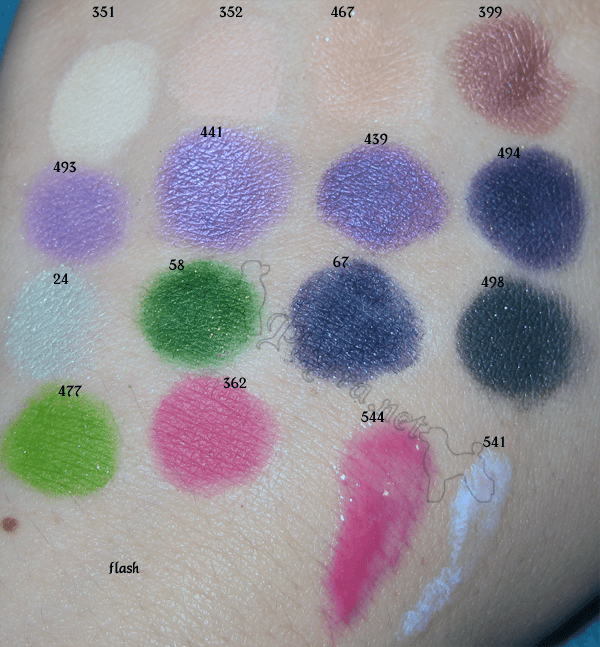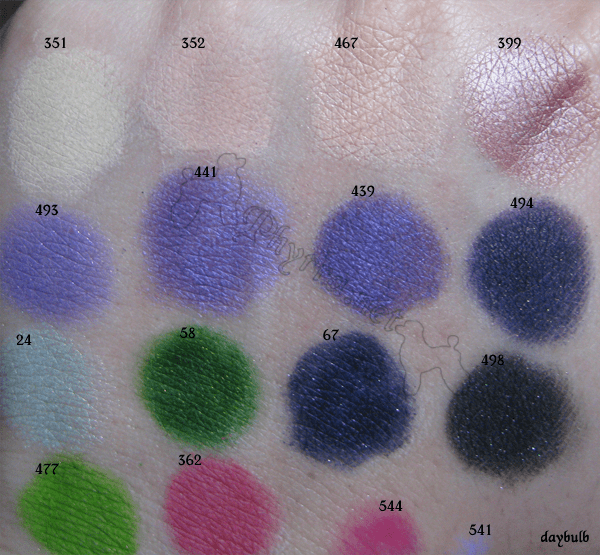 My shade descriptions:
351 – matte creamy white
352 – pale peachy-pink matte
467 – pale sparkly peach
399 – light pearly rosey-mauve
493 – light lavender sparkle
441 – mid-tone violet pearl
439 – purple pearl with blue sheen
494 – deep warm purple with gold and copper sparks
24 – light minty green
58 – warm deep green with gold and copper sparks
67 – deep cool purple with silver and aqua sparks
498 – deep cool grey with silver and aqua sparks
477 – mid-tone sparkly slightly yellowed green
362 – matte hot pink
AMC Shine Glosses
544 – raspberry pink-red with orange-gold sheen
541 – iridescent white with blue and violet sheen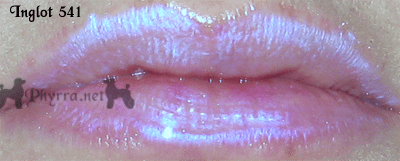 These glosses look amazing. It's hard to capture just how cool they look. They would probably look better layered over lipsticks.
The lip glosses are $15 each.
The eye shadows were $4.50 each. (because I bought more than 10 at once)
You can see other Inglot swatches of mine here and here.
I will be doing a more formal review of them, but I will say that these are really lovely shadows. They're nicely pigmented. 352 is a perfect naked lid shade on me. 399 was a disappointment, as I thought it would be a different color. I LOVE all the purples and greens. They're OMG awesome.
Also, the glosses? You need them. They really shine when applied on top of lipsticks. They morph colors.
What do you think of Inglot?
Edit: This is 18 of my Inglot in a Z-Palete.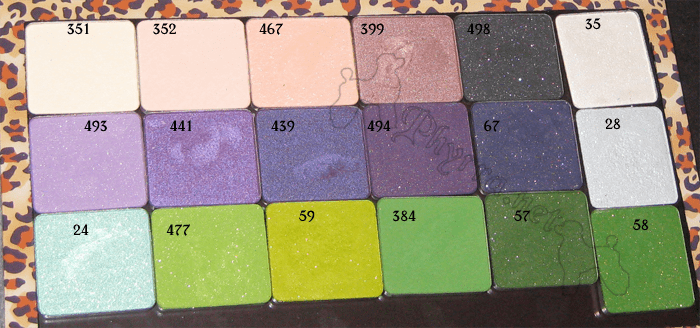 Products purchased by me. All opinions are my own.