Happy Friday! Today I've got the new Meow Holiday 2012 Midnight Clear Collection for you.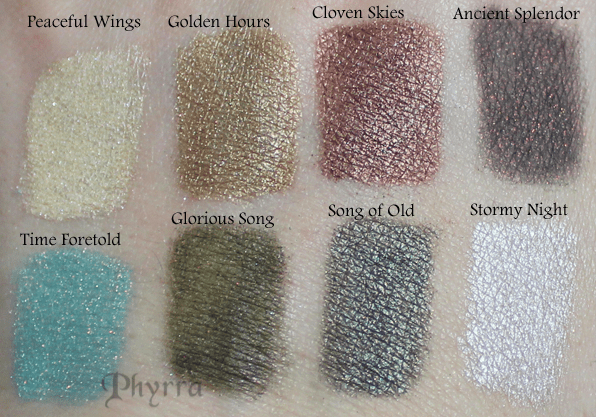 Classic Christmas elegance in 10 sultry shades that will take you around the Christmas Tree, and back again. Satiny, very softly pearlized and iridescent, in 10 rich complex shades perfect for the holidays!

Peaceful Wings
buttery sand gold
My Take
creamy white with gold glimmers
Golden Hours
soft metallic brushed gold
My Take
pale metallic gold, reminds me of butter LONDON the Full Monty

Cloven Skies
warm bronzed russet with copper
My Take
coppery-bronze with bronze sheen
Ancient Splendor
iridescent taupe with copper highlights
My Take
smoky grey base with copper glimmers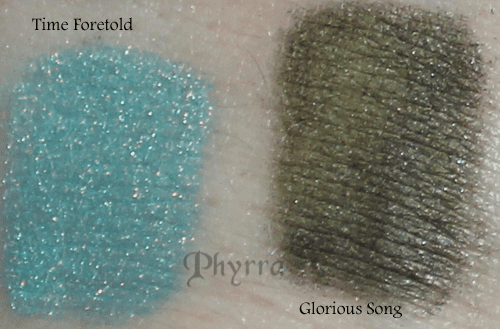 Time Foregold
light aqua teeming with bronze iridescence
My Take
aqua with gold and bronze iridescence
Glorious Song
golden deep green with a bronze sheen
My Take
mossy green with bronze iridescence

Song of Old
satiny, aged vintage green
My Take
silvery green
Stormy Night
snowy, platinum metallic grey
My Take
platinum with silvery white sheen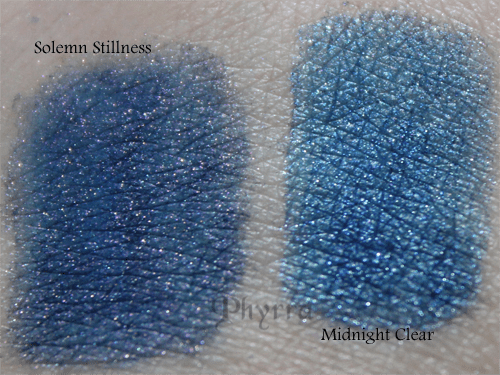 Solemn Stillness
deep eggplant purple with copper iridescence
My Take
Smoky blue with purple undertones and copper iridescence
Midnight Clear
inky indigo blue with silver metal satin sheen
My Take
Ink blue with silver iridescence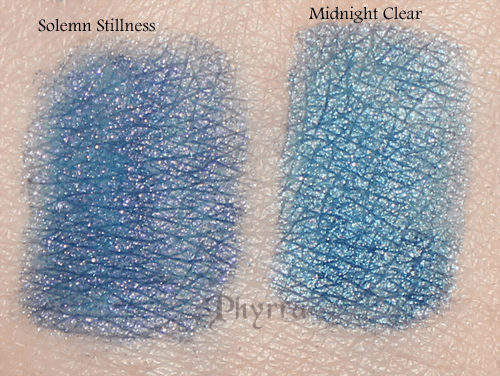 Both Solemn Stillness and Ancient Splendor have a smoky semi-sheer quality that can be built up.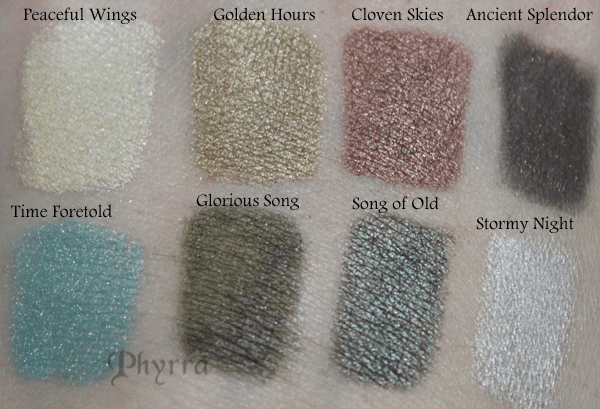 Price
$8 for full size, $1 for sample
I really like all the bronzey tones. My favorites are Time Foretold, Golden Hours, Ancient Splendor, Cloven Skies, and Solemn Stillness.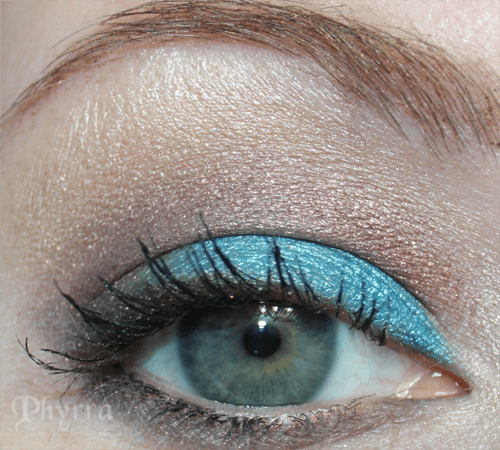 What do you think of the Meow Midnight Clear Collection? What are your favorite shades?
Some products purchased by me. Some products sent for consideration. All opinions are my own.