Not too long ago Meow released their Summer Spirits collection. It's a collection inspired by the fun and fruity drinks of summer. I was excited to check them out.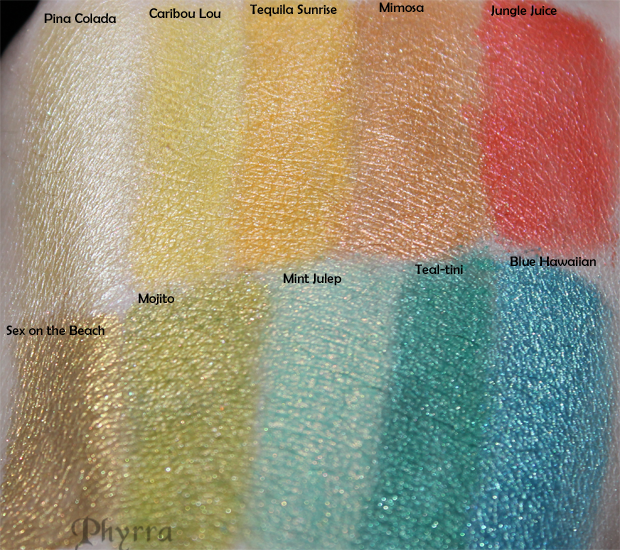 Pina Colada
creamy deep French vanilla with soft golden undertone
My Take
Pale yellow-beige with a creamy white gold sheen.
Caribou Lou
creamy lemon with soft silver shimmer and soft pearly finish
My Take
Light yellow with slight golden sheen.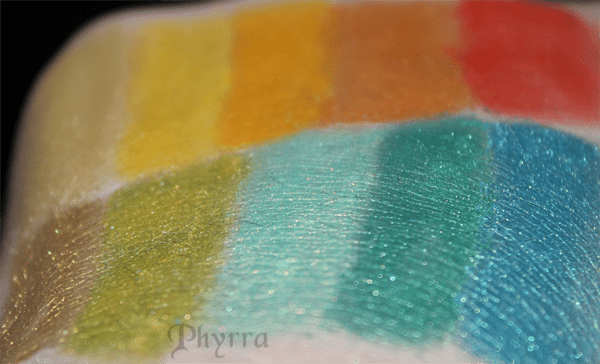 Tequila Sunrise
creamy vanilla hued biscuit
My Take
Midtone marigold yellow with slight golden sheen.
Mimosa
soft silvery golden peach
My Take
Light peachy-orange with golden sheen and silver sparkles.
Junge Juice
we've never made an orange like this! Totally unique – bright true orange with soft golden sparkle
My Take
Orange with slight red undertones and golden sparkles. I swear I see a slight pink iridescence.
Sex on the Beach
bright gold with olive undertone
My Take
Yellow-toned gold with olive undertones and golden sheen. This one is so neat!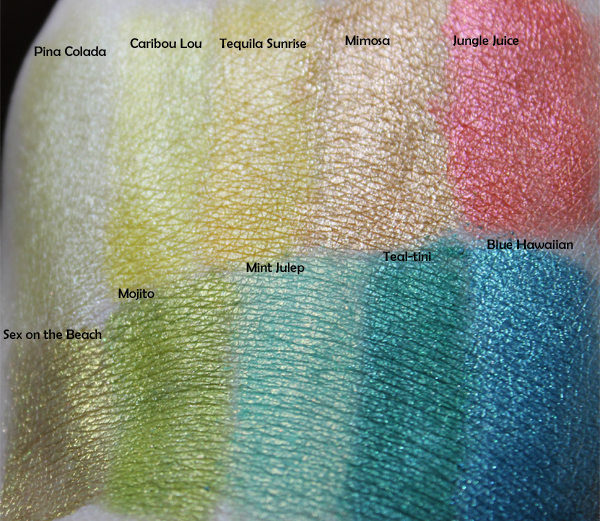 Mojito
lime with copper sparkle and pearly finish
My Take
Bright lime green with golden sheen and copper sparkle. LOVE THIS!
Mint Julep
cool refreshing with a twist: strong golden iridescence
My Take
Minty seafoam with strong golden iridescence. A duochrome. also, gorgeous.
Teal-tini
intense aqua pearly metallic irdidescence
My Take
Deeper than mid-tone, pigmented metallic teal with teal sparkles.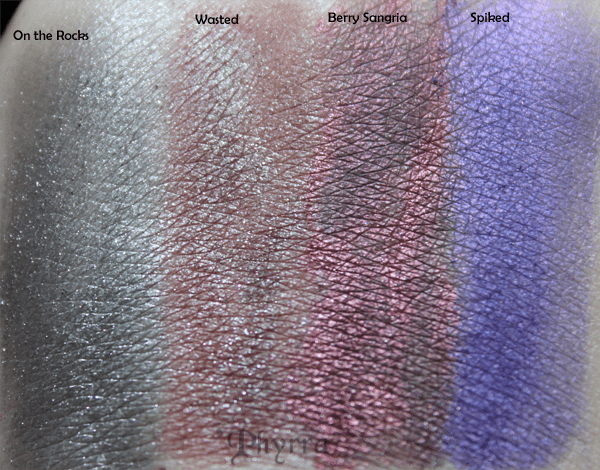 Blue Hawaiian
bright sky blue with soft teal undertone and silver sheen with light pearl finish
My Take
Beautiful turquoise blue with slight silver shift. A duochrome. so lovely.
On the Rocks
bright smooth metallic silver with a soft pearl finish – phenomenal coverage!
My Take
Rich metallic silver.
Wasted
silvery rose toned shimmer plum
My Take
Rosy-brown base with silver sheen.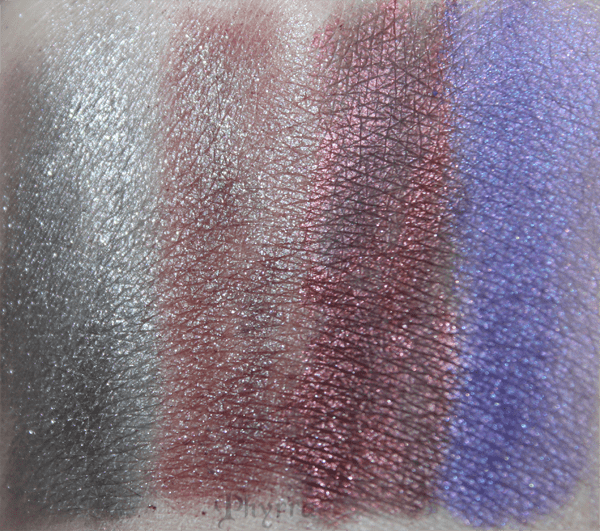 Berry Sangria
mulberry plum with soft shimmer
My Take
Softly shimmery plum with blackberry undertones.
Spiked!
pearlized purple with pink iridescence
My Take
Blue-toned purple with slight pink-violet iridescence.
Berry Sangria and Wasted are really neat because of how they have a color that appears to float on top.  These last 4 shades actually kind of make me think of fall.
I'm so in love with Mojito and Sex on the Beach! So pretty.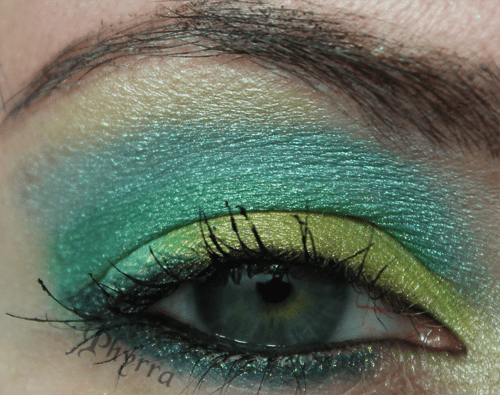 Upcoming tutorial with Caribou Lou, Mojito, Mint Julep, Teal-tini, Blue Hawaiian and Pina Colada.
My favorites:
Sex on the Beach, Mojito, Mint Julep, Pina Colada, Berry Sangria, Spiked
What are your favorites? Don't you just love this collection? It's so adorable. Oh! Don't worry, I'll have the Castaways collection for you soon!
Some products purchased by me. Some products sent for consideration. All opinions are my own.