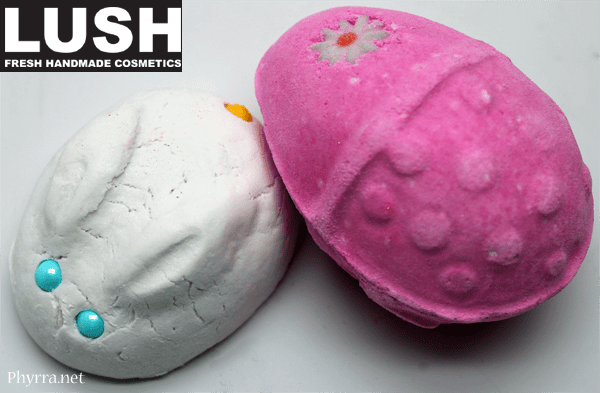 The day my Lush Easter Bath Products box arrived was a rainy one in Tampa. A few of my Lush products got a bit damp even through their packaging. Still, this did nothing to deter their delicious scent. These are a tasty alternative to chocolate for Easter. Lush's Easter Collection is now available online and in shops.
Availability
LushCosmetics.com, in stores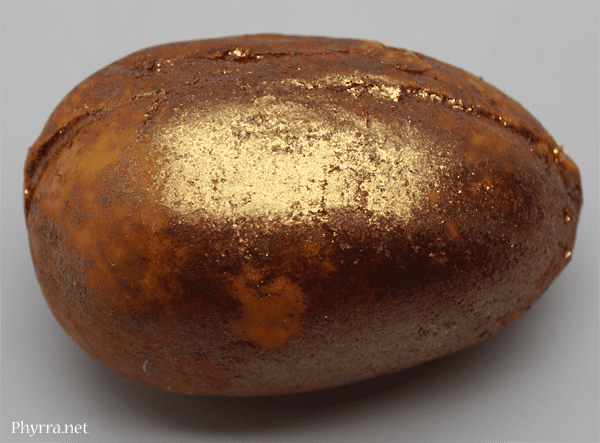 Golden Egg Bath Bomb Melt – $8.95 for 3.8 oz
The creamy, moisturizing cocoa butter exterior encases a fizzy Bath Bomb center, and the whole egg is dusted in a delicate golden luster. Even better? This new invention has the classic honey-toffee fragrance of our best-selling Honey I Washed The Kids soap.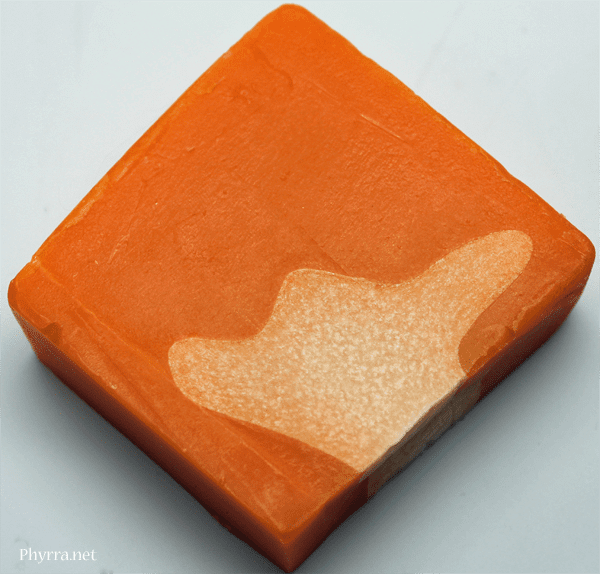 Carrot Soap – $6.95 for 3.5 oz
This soap may look like a giant carrot, but it certainly doesn't smell like one! Instead, we've created an energizing, tropical blend of Sicilian lemon oil and fruity buchu oil that's sure to put some spring in your step. A healthy helping of cocoa butter softens and moisturizes your skin as you wash, and carrot oil lends its nourishing, conditioning qualities to leave your skin feeling smooth, clean and refreshed. A leaping white bunny jumps across each slice as a reminder that all of our products are strictly cruelty-free, and that we continue to fight animal testing.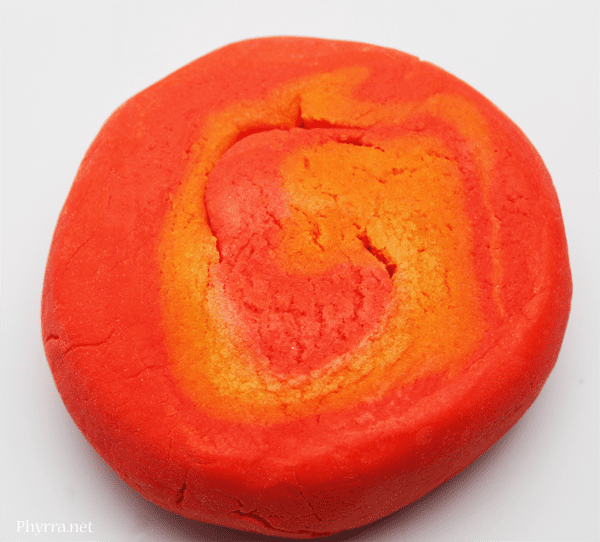 Brightside Bubble Bar – $10.95 for 7 oz
Everything about this Bubble Bar will leave you feeling cheerful and looking on the bright side of life! When you crumble this one under the tap, your tub will turn into a vivid, hypnotizing red-orange sunset with frothy white clouds of bubbles. Sink in and inhale the uplifting citrus blend of Sicilian mandarin, tangerine and bergamot oils, and imagine yourself in a sun-drenched locale. You'll emerge from the tub feeling energized and smelling like a dream!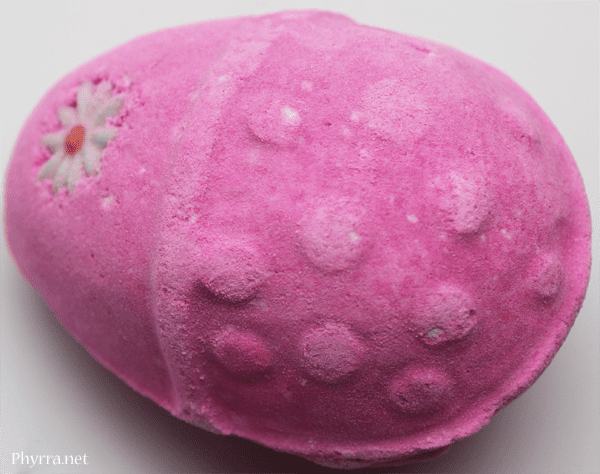 Fluffy Egg – $5.95 4.6 oz
The original Easter egg-shaped Bath Bomb, Fluffy egg is a classic customer favorite that we bring back each Easter for its masses of incredibly loyal fans. While we love the cheery pink color, it's the intoxicating candy-sweet aroma that will really draw you in to its fluffy ways! Pop this one into the tub to sink into softening, brilliantly pink water, and you'll be left smelling like scrumptious vanilla-cotton candy. Delicious!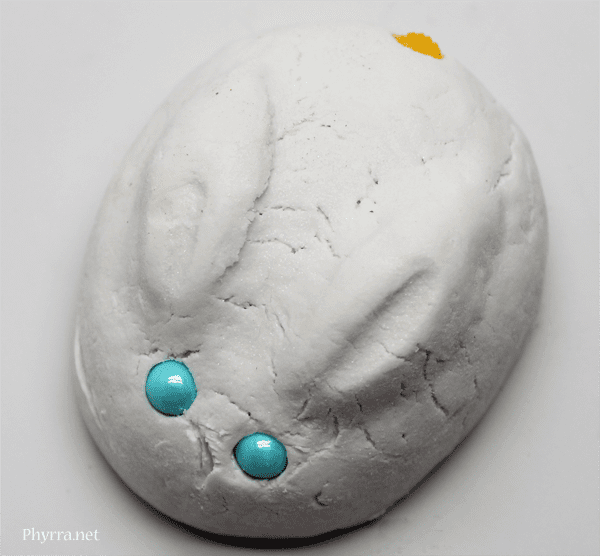 Bunny Bubble Bar – $6.95 for 2.8 oz
Hop in the tub with this adorable bubbly bunny for silky, sweet waters and lots of fluffy foam! We've added loads of coconut oil and shea butter to soften and moisturize the skin, and the sweet, comforting fragrance of Fairtrade vanilla absolute to calm the mind. Tiny blue cornflower petals are at the center of this Bunny's tummy and will swirl about in the tub for the ultimate springtime bathing experience. This little love is big enough for two baths, so hop to it!
I'm not usually a fan of bar soap, but I really love the smell of the Carrot Soap and I appreciate the white bunny design. The message behind the design – to fight animal testing – is one that is near and dear to my heart. (see the Humane Society Be Cruelty Free Video)
The bubble bars smell amazing and they've made my studio smell soooo good. I absolutely love the Bunny Bubble Bar. It smells so sweet, I wish they carried it year round! The Golden Egg bath bomb felt quite decadent in the tub.
This year I would far rather find Lush in my Easter basket than chocolate!
What are you hoping to find in your Easter basket this year?
Last Updated on