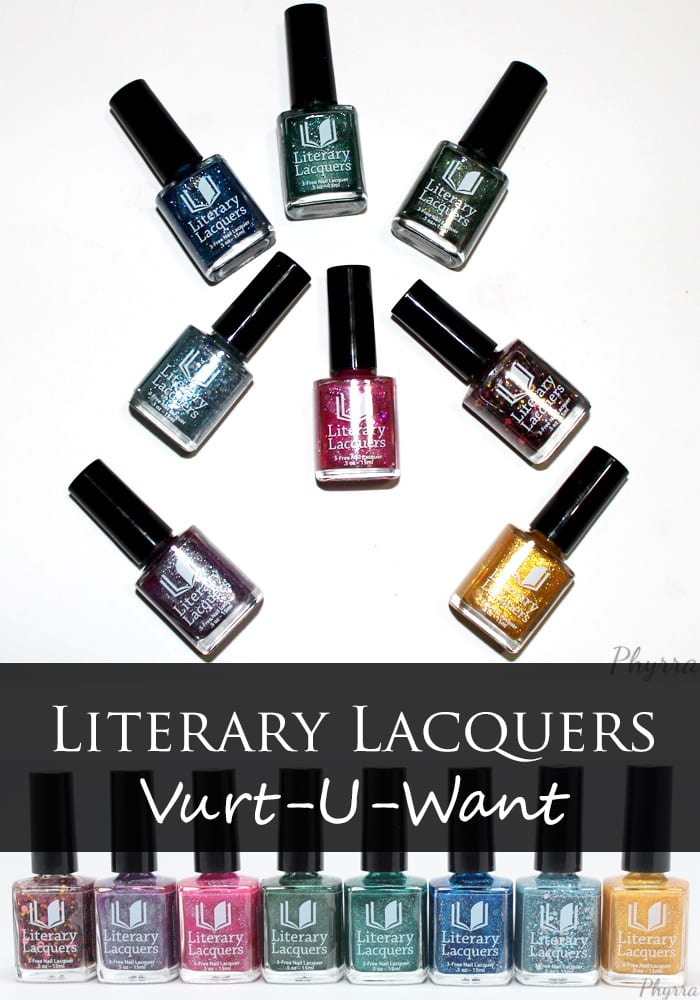 Happy Teal Thursday! For this week's Teal Thursday I'm bringing you Literary Lacquers Vurt-U-Want collection. It's 8 gorgeous nail polishes that include a stunning teal, beautiful blue, and bewitching bottle green. It's inspired by Vurt by Jeff Noon, a 1990s cyber-punk novel.
PR sample.
Literary Lacquers Vurt-U-Want Collection
Price
$12 each
Where to Buy
Literary Lacquers
Literary Lacquers are individually made by hand with love and good intentions. As each bottle is made by hand, there may be slight variations from bottle to bottle. Literary Lacquers are 3 Free, meaning it is free of Formaldehyde, Toluene, and Dibutyl Phthalate (DBP).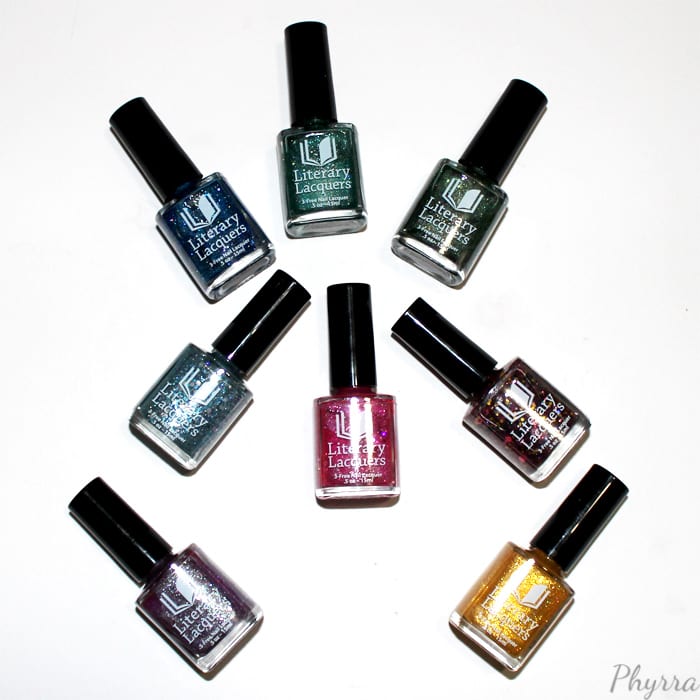 I swatched all of these nail polishes on clear nail wheels with three coats of each polish, though 2 coats would have been fine. My poor nails are currently nubs because I accidentally broke off my entire left hand of nails on my sliding glass door letting my dogs out. How I managed that, I don't know, sigh. Growing them back out. So glad that  I'm taking hair and nails pills.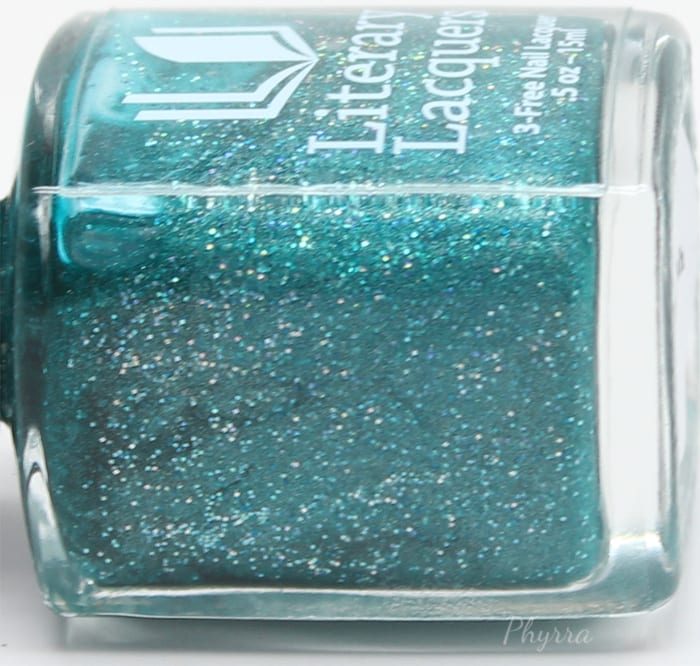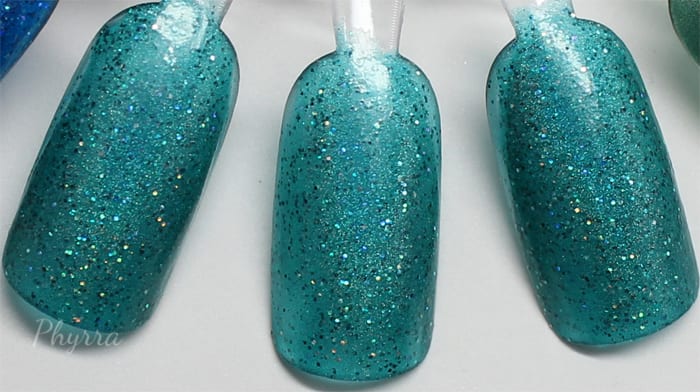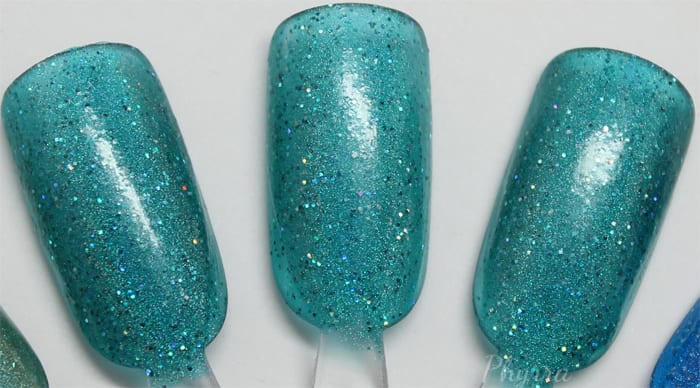 Thermofish is a bright teal linear holo packed with holographic glitter.
This is my favorite of the bunch and my clear Teal Thursday pick. I LOVE scattered holo glitter nail polishes and this is a perfect teal blue scattered holo.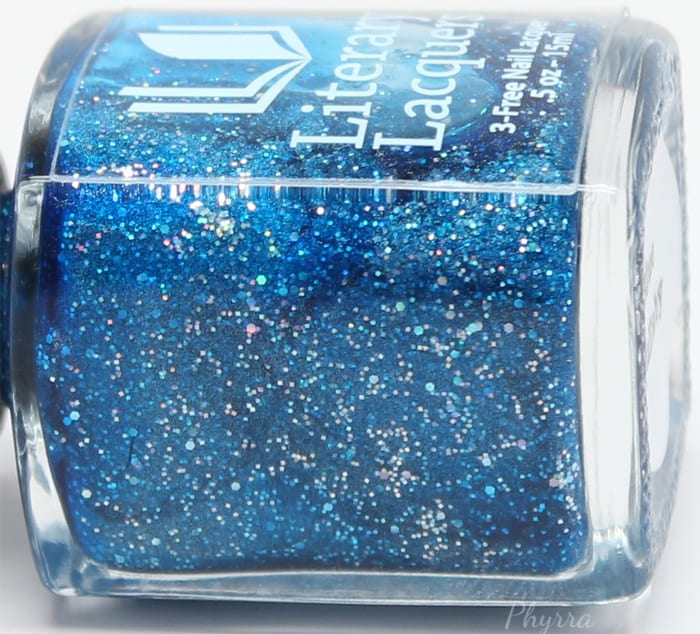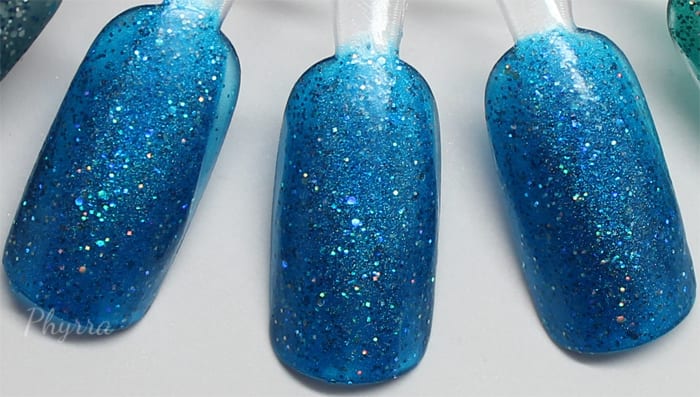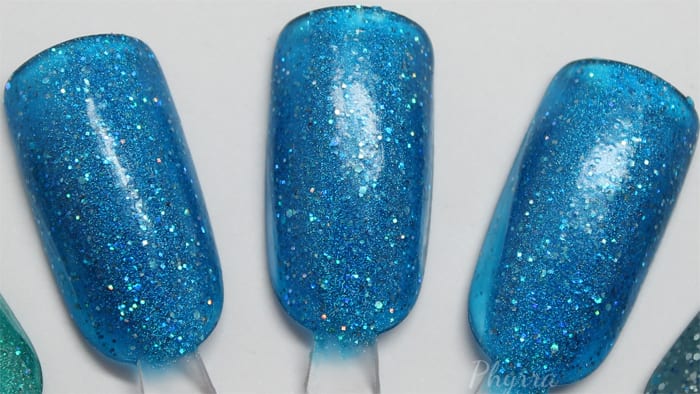 Blue Lullaby is a deep but bright blue linear holo packed with holographic glitter.
Blue Lullaby is another stunning scattered glitter holo. I like the vibrant blue shade.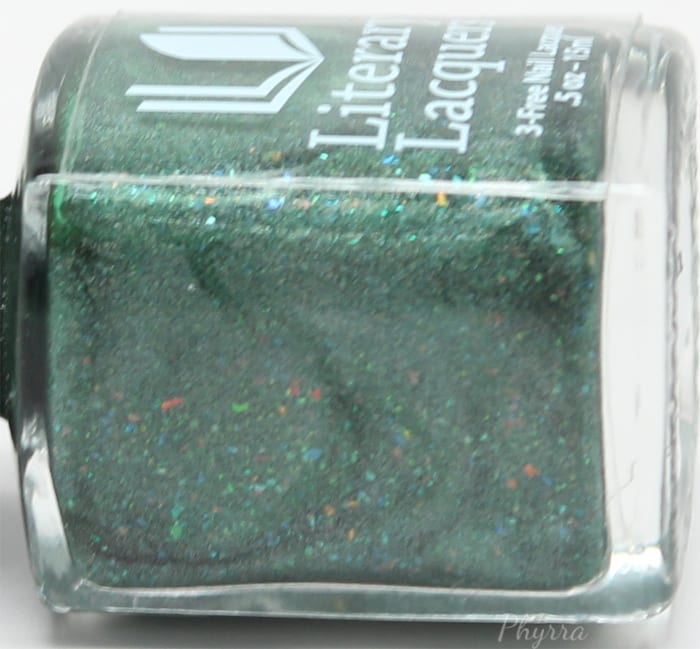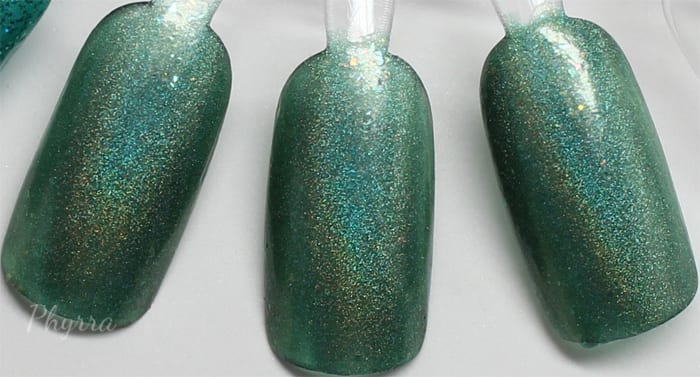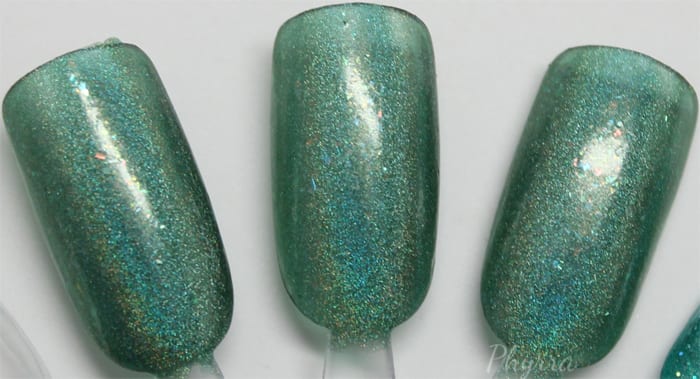 Bottletown is a bottle green linear holo with iridescent flakies and glass flecks.
This is a pretty green holo. The iridescent flakies are subtle, but easier to see in the sunlight.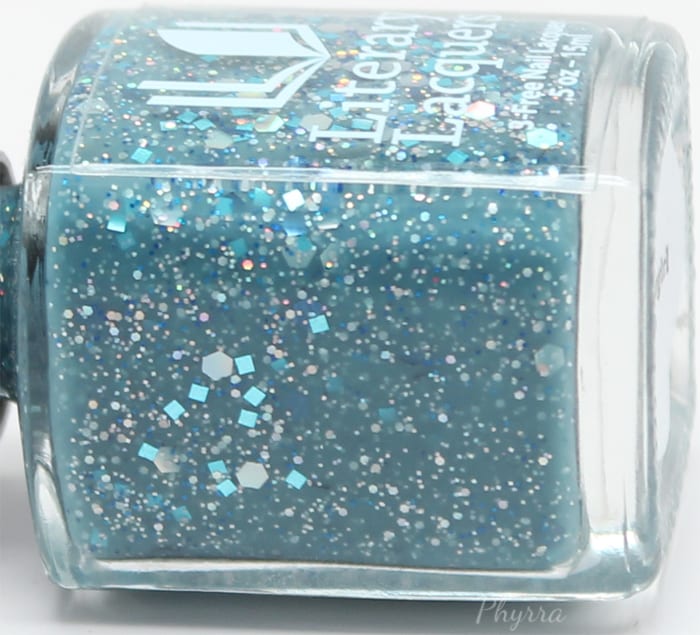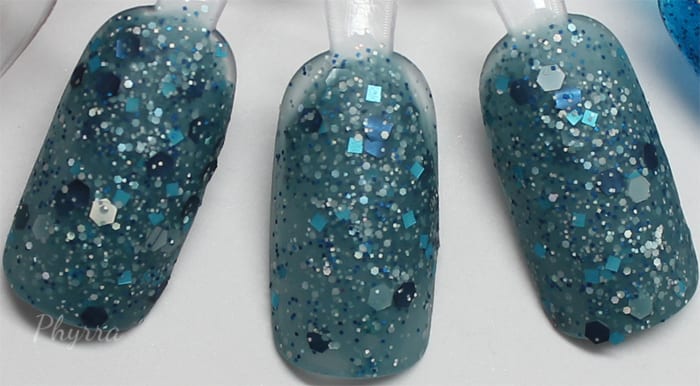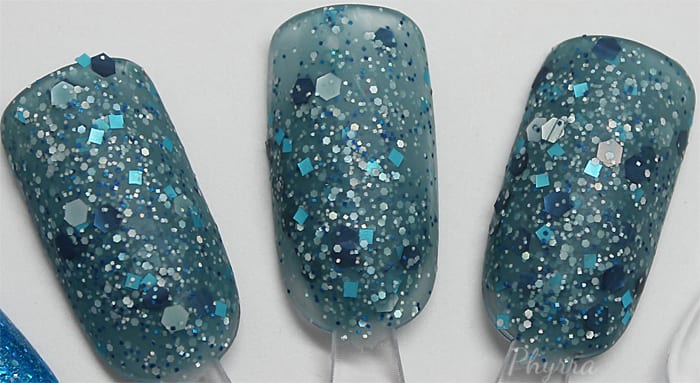 Shadowgirl is a blued-grey matte polish packed with holographic and metallic glitter.
This is a smoky blue grey matte polish with lots of glitter. If you like matte + glitter you will love this. I like the smoky blue grey base.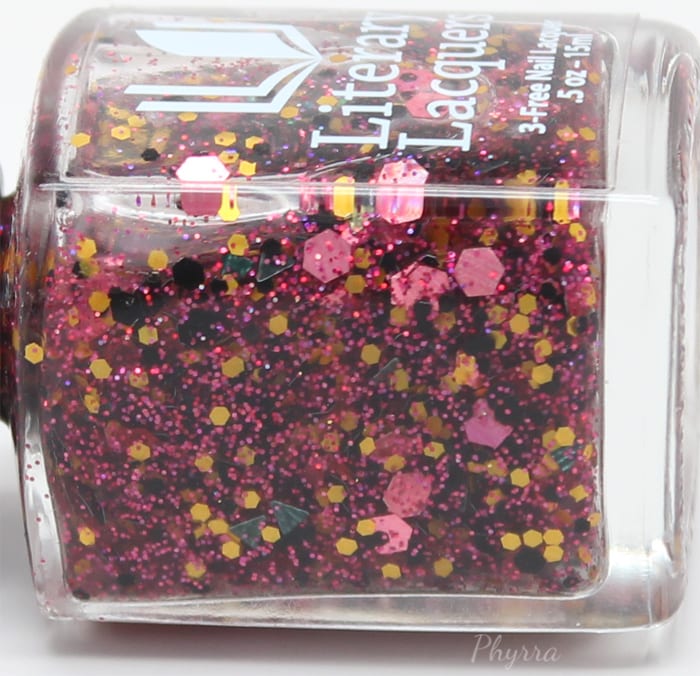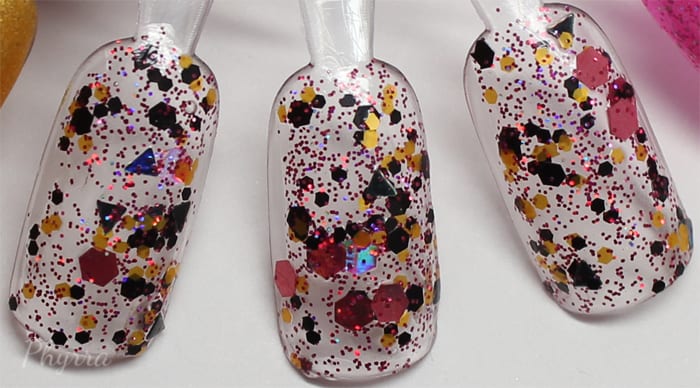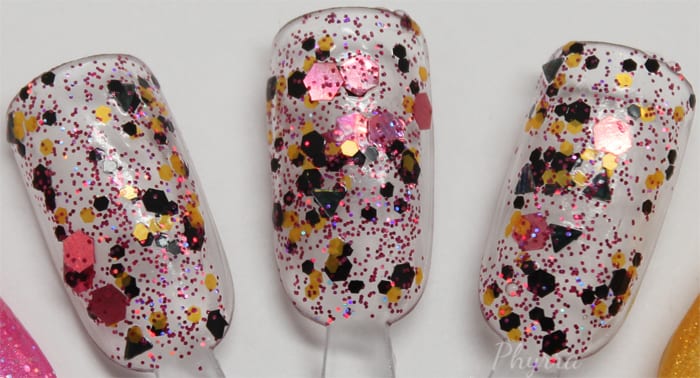 English Voodoo is a unique glitter topper with pink holo microglitter, pink holo large hex glitter, black matte hexes, black holo triangles and a smattering of marigold yellow matte glitter.
This is a fun topper with an unusual mix of glitters. I think it would be fun to layer on top of white, red or purple.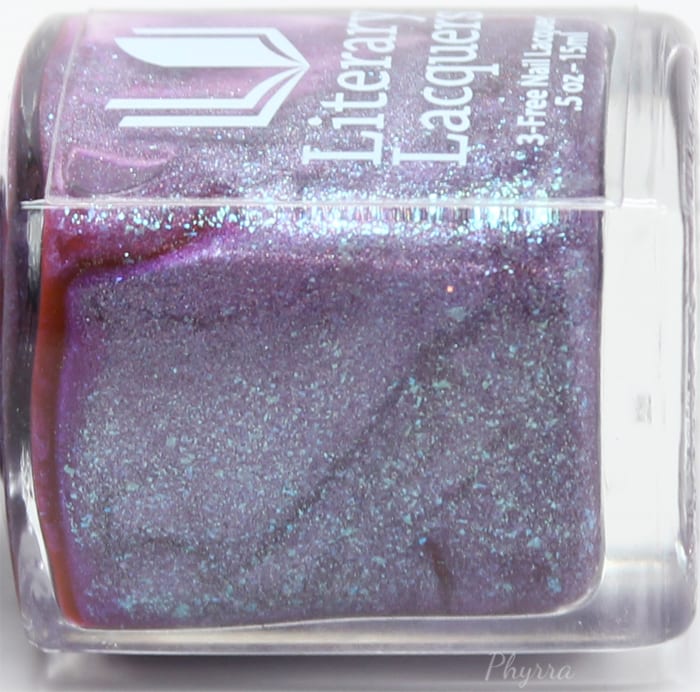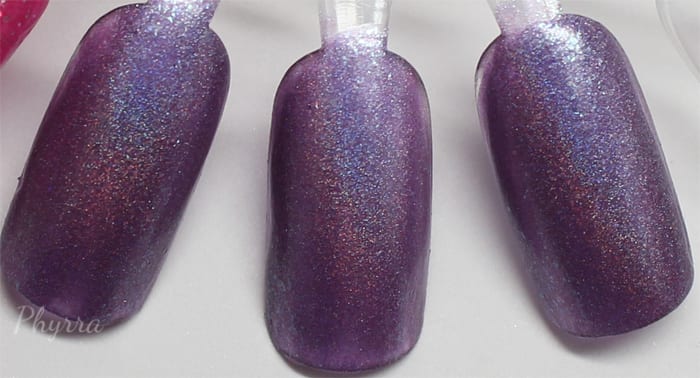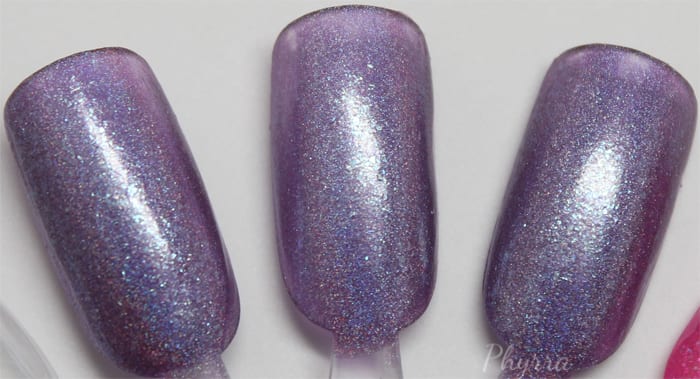 Dreamsnake is a shimmering soft violet linear holo with green flakies and glass flecks.
This is a soft cool-toned purple with a pretty holo. The green flakies make it stand out.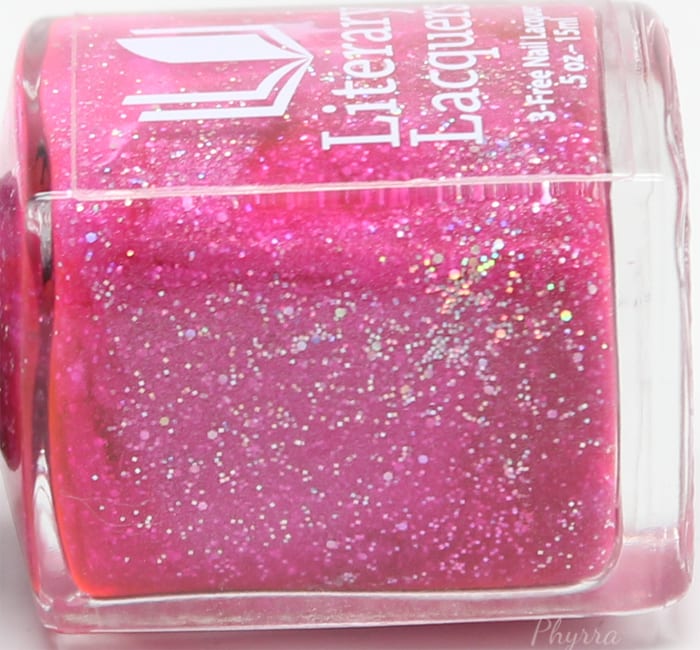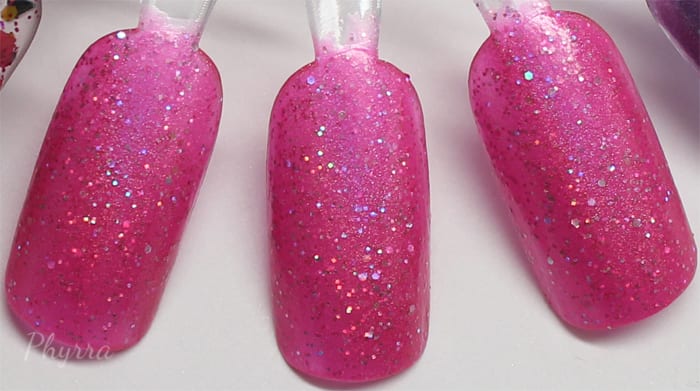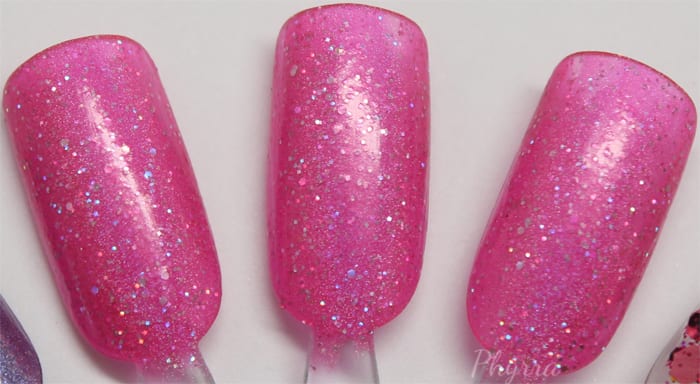 Vurt-U-Want is a neon pink linear holo packed with holographic glitter.
I adore this one! I need my pinks to be strong, not soft. If they're soft, I end up with lobster claws. This is a perfect bright pink that packs a punch. Plus, I adore the scattered holo glitter finish.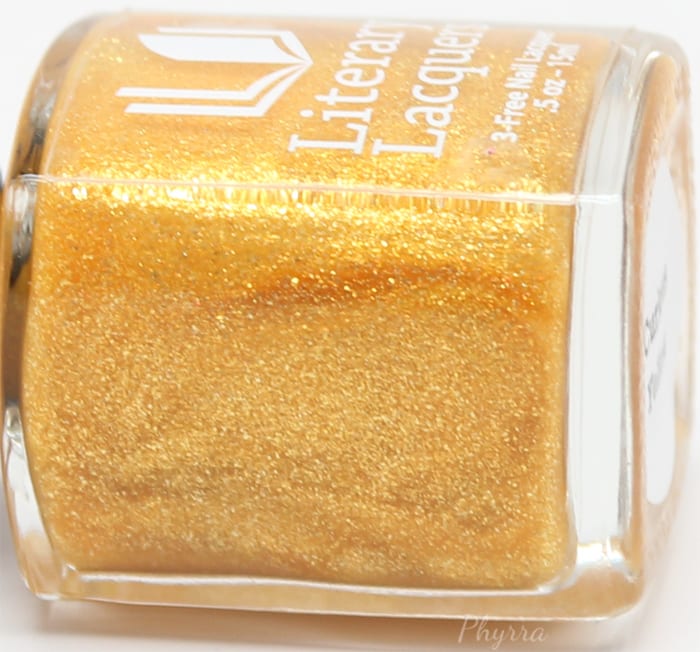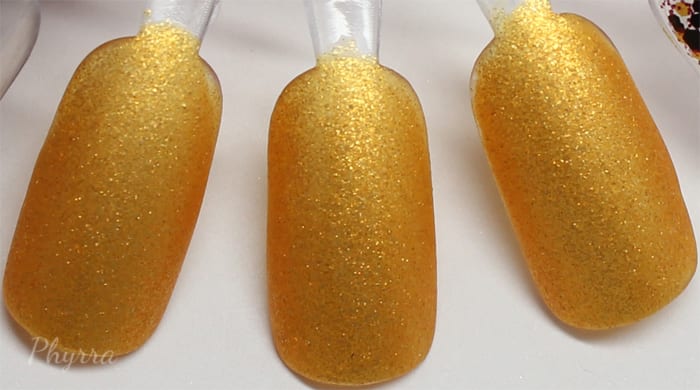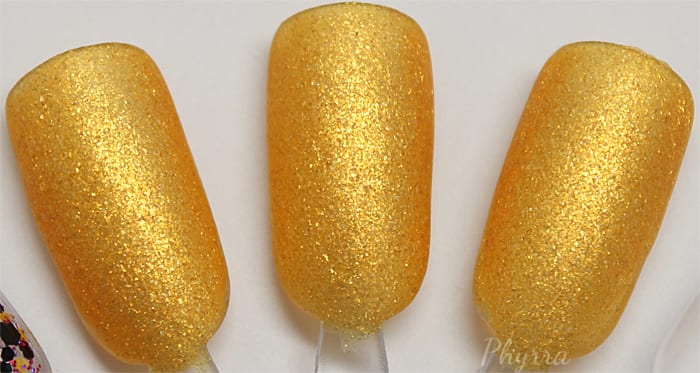 Curious Yellow is a taxicab yellow neon matte polish with flakies and glass flecks.
This is definitely an unusual bright yellow. It looks really plush because of the matte finish, though I don't think it looks neon. I don't think I've seen a yellow like this before, especially not with this finish. It's unique in my collection.
I love the linear holos with holographic glitter. Blue Lullaby, Thermofish, and Vurt-U-Want are so beautiful.
I like seeing flakies and glass flecks like Dreamsnake, Bottletown and Curious Yellow. It's been a long time since I've seen glass flecks.
If you like mattes, you might like Curious Yellow or Shadowgirl. If you're into glitters, Shadowgirl and and English Voodo are fun. I especially think English Voodoo is great because you can layer it over all sorts of colors.
To me, the most unique colors in the collection are Curious Yellow, Bottletown and English Voodoo.
My favorites in the collection are Thermofish, Blue Lullaby and Vurt-U-Want. It's the sparkly scattered holo glitter.
I love that Literary Lacquers chooses such cool names for the polishes. I also really enjoy that they're all inspired by books, even if they're books I haven't read. I'm such a one trick pony since I read urban fantasy, horror, and science fiction, but mostly urban fantasy.
What do you think of the Vurt-U-Want collection? Let me know below?