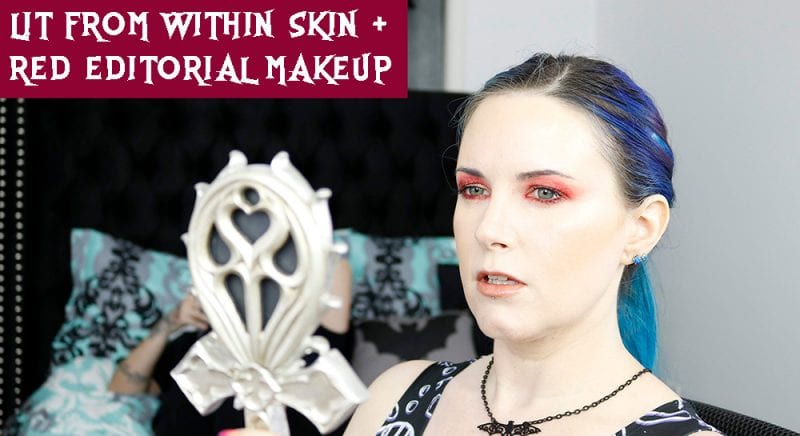 Lit From Within Skin Tutorial
Lit from Within Skin & Red Editorial Eyeshadow Tutorial inspired by New York Fashion Week by Mickey Wayne Makeup. Last week my friend Mickey came over and shot a Facebook Live makeup tutorial using me as his model. I also recorded the session on my GoPro Hero6 camera and this is how it turned out. I did minimal editing. It's long and we discuss adult topics.
For those of you who don't know, Mickey has become one of my best friends. I met him at an Urban Decay event in Miami in 2015 and when he moved up here we started hanging out. He used to work for UD but now is the WWE Total Divas makeup artist, as well as working for Pat McGrath. He's also worked for Nudestix and Cover FX. He's also worked with James Vincent on projects, too. Recently we were in New York together for Fashion Week. When Mickey and I do makeup together, we normally use my makeup collection and my brushes. Give Mickey a follow on Instagram at @mickeywaynemakeup to see more of his beautiful makeup!
Lit From Within Skin Tutorial Video
If you like this video and want to see more like it please share!
Please Help Me With Fohr Freshman Class
I applied for Fohr Freshman Class! It's for people like me who are bloggers who have been excluded by the industry. In my case because I'm 40 and many brands want to work with people who are 24 and under and fit their 'look', which I don't fit.  Please leave a testimonial for me here. It increases my chance of getting chosen. Thank you so much!
Lit From Within Skin Makeup Look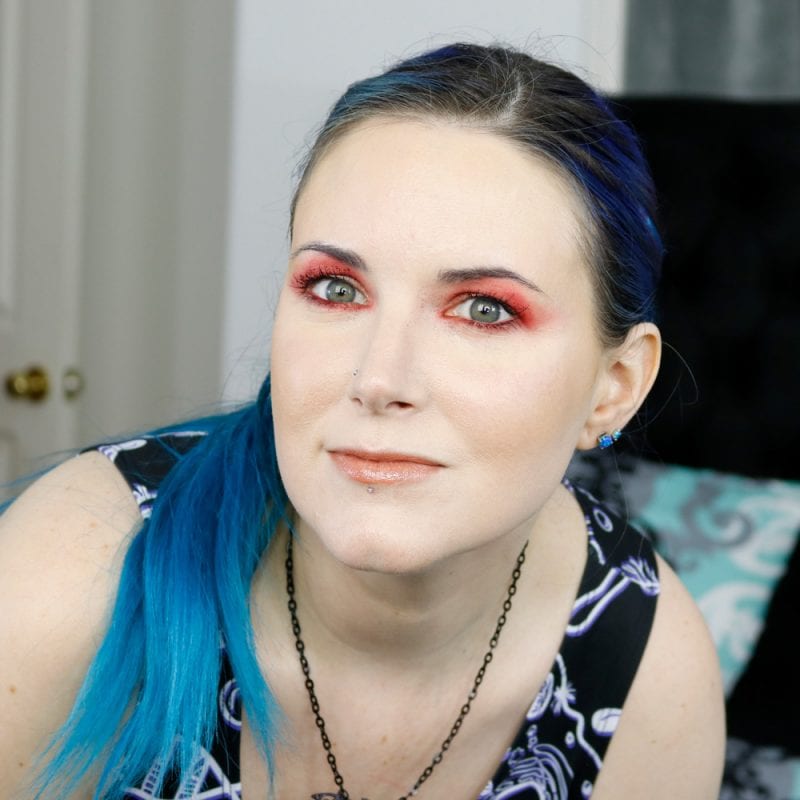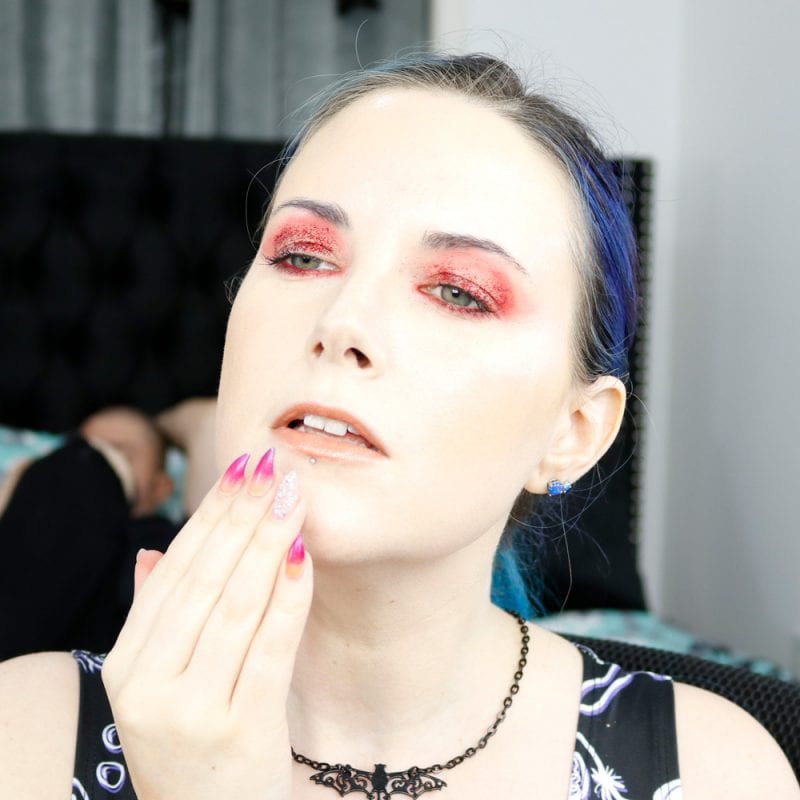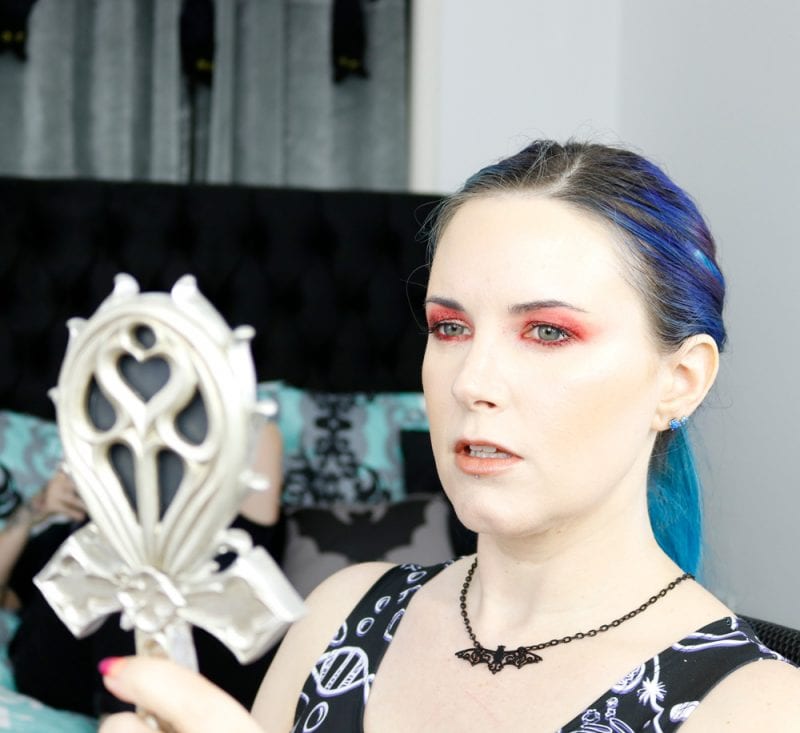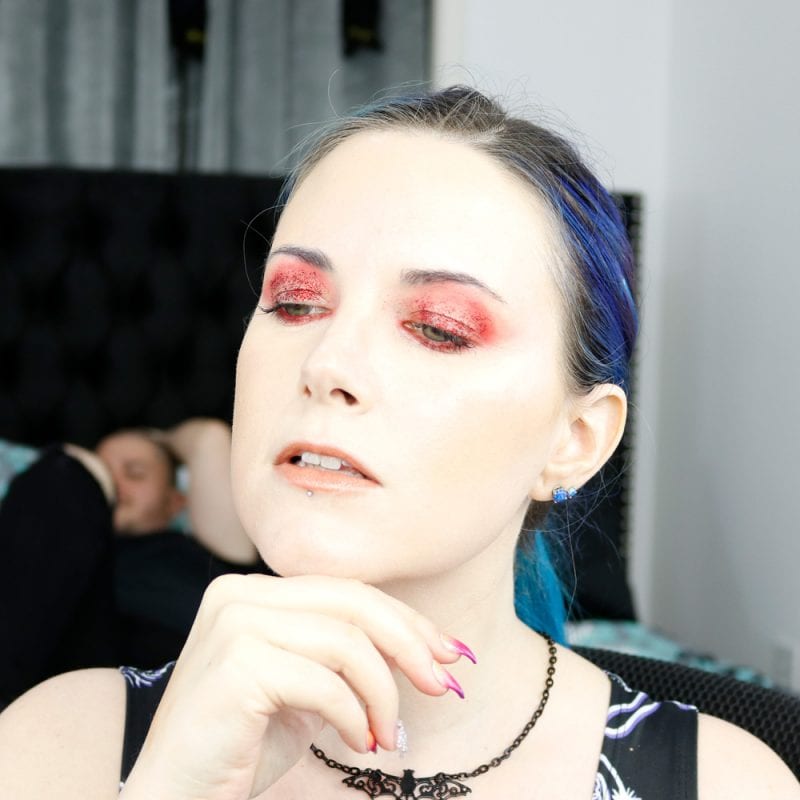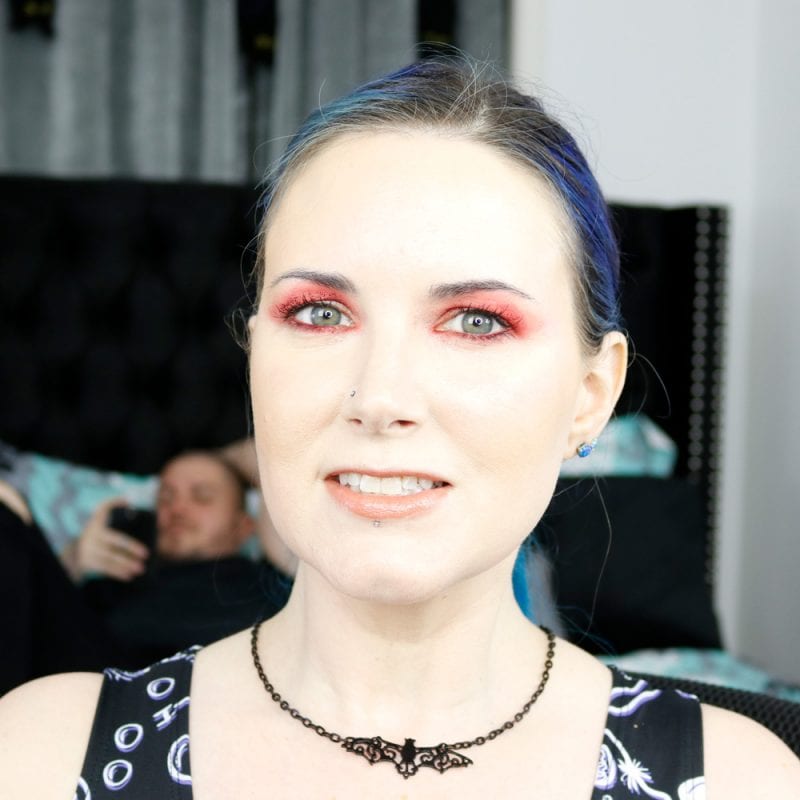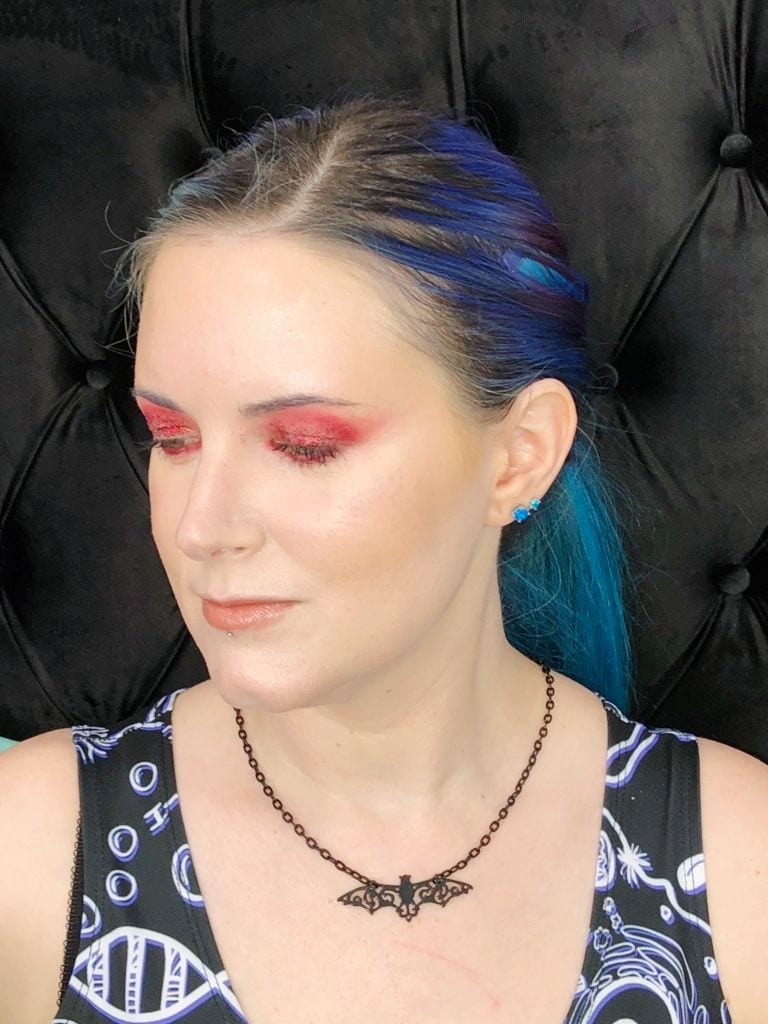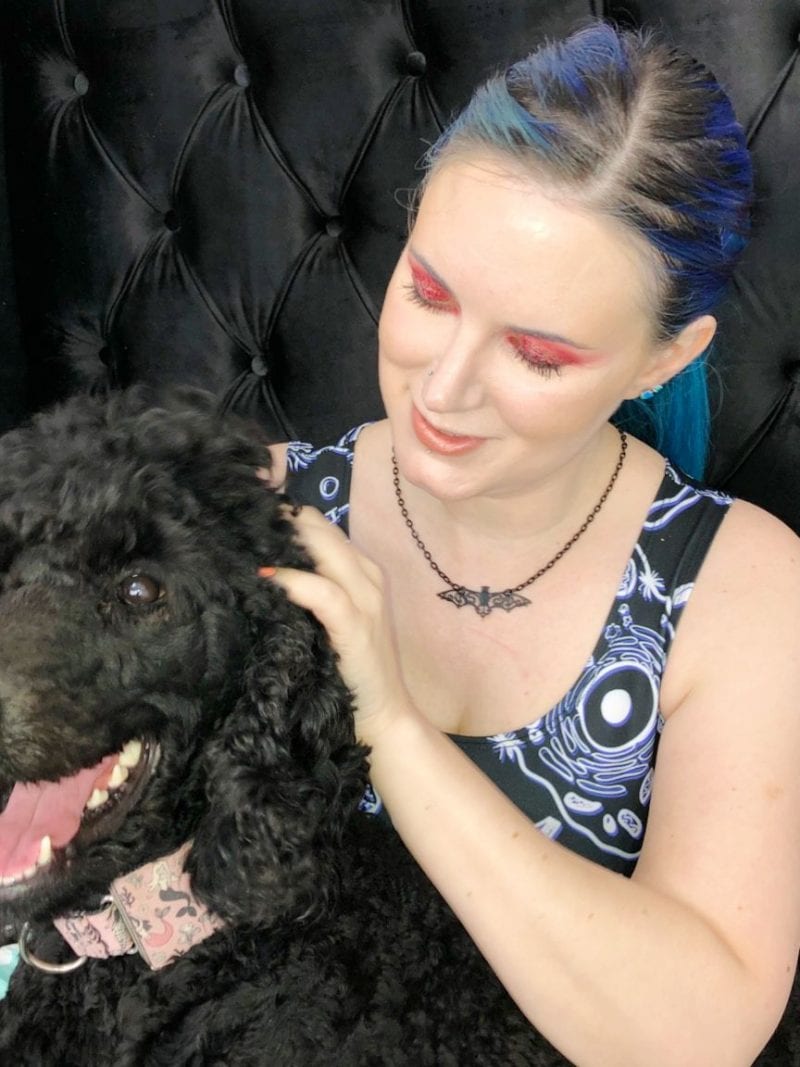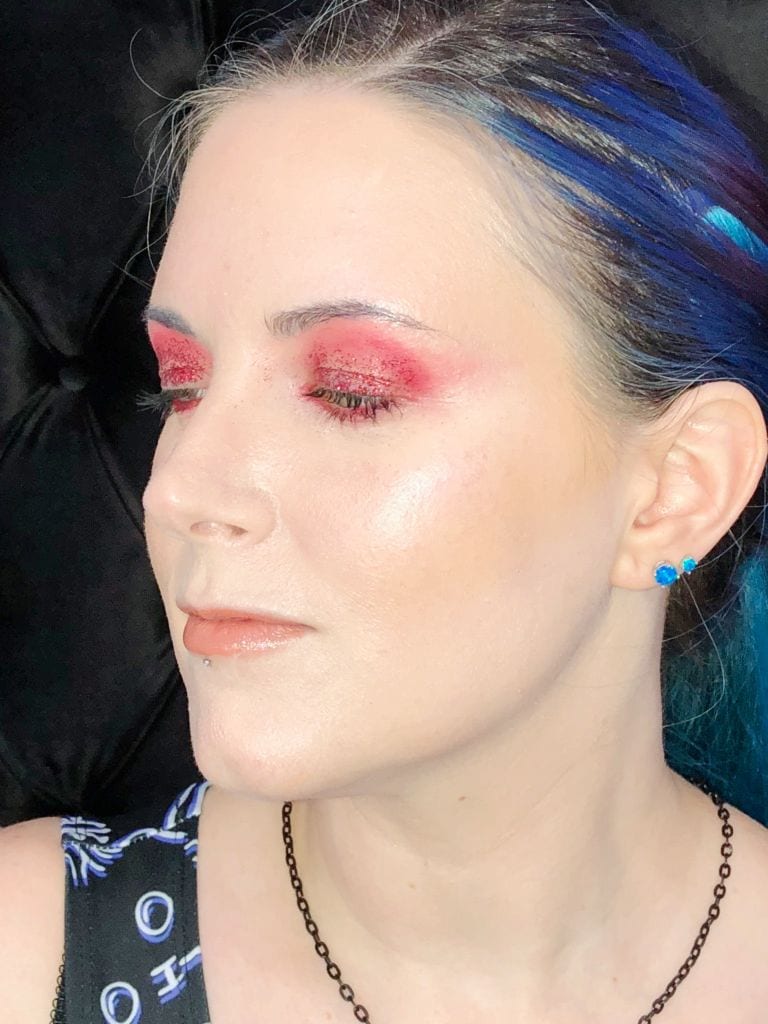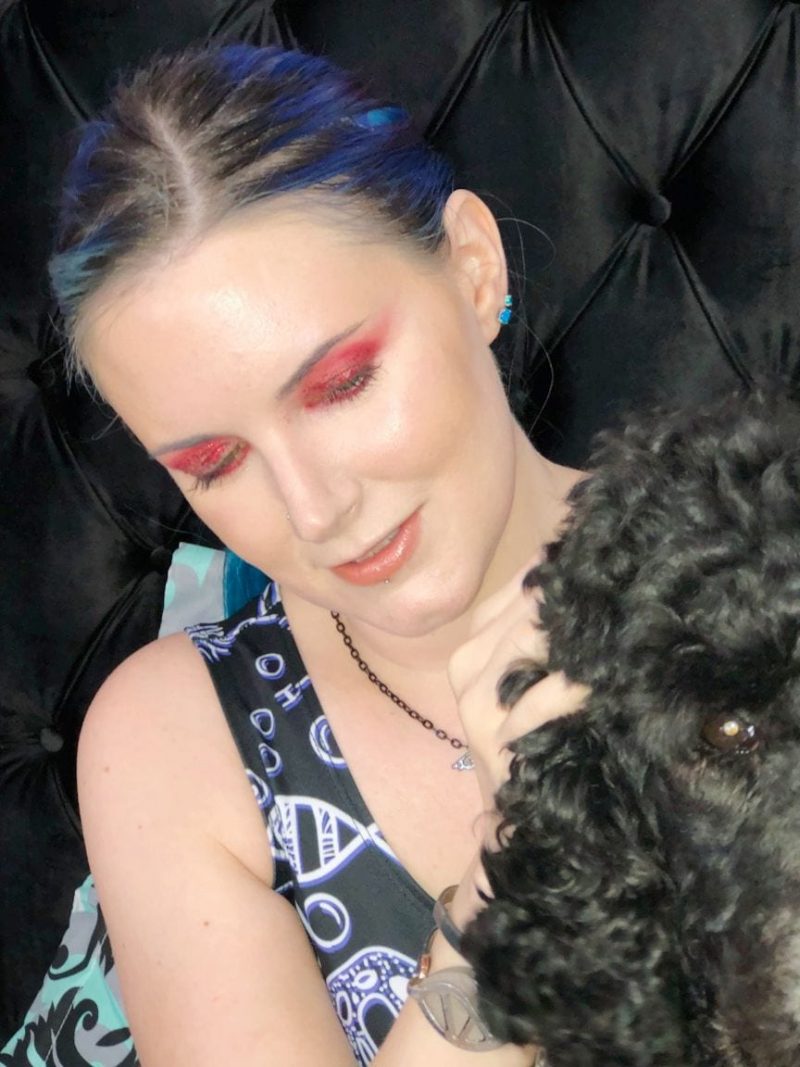 My Canon 80D camera's ISO settings were slightly high for most of these, which makes me appear washed out.
FASHION
Cow Cow Rick & Morty Dress
Black Bat Necklace
SKIN PREP
Pixi Glow O2 Oxygen Mask
Pixi Rose Caviar Essence
Jouer Essential Lip Enhancer Balm
SET THE MOOD
Rebels & Outlaws Artists & Angels Creativity candle
FACE
Danessa Myricks Prism FX Hydrating Lotion
Danessa Myricks Smooth FX Refining Gel
Danessa Myricks Vision Cream Cover in N02
Danessa Myricks Vision Cream Cover Wand in N04
Cozzette Essential Finish Pressed Powder in C1
Black Moon Cosmetics Highlighter in Catshark
Danessa Myricks Dew Wet Highlighter in Clear
EYES
Viseart Bright Editorial Palette
Makeup Geek Power Pigment in Untouchable
Sugarpill Love+
Ruby May Ocean Goddess Glitter Palette
Marc Jacobs Highliner Gel pencil in Fine(wine)
Smashbox Super Fan Mascara
LIPS
Urban Decay Stark Naked lipstick
Jouer Long-wear Lip Topper in St. Tropez
Nails
Nails by Nail Queen Diamond at Polished Lash Spa in Lutz
She used a peach, fuchsia pink, and deep purple to create an ombre. The accent nail is swarovski crystals.
Affiliate Links, Codes & Discounts For You