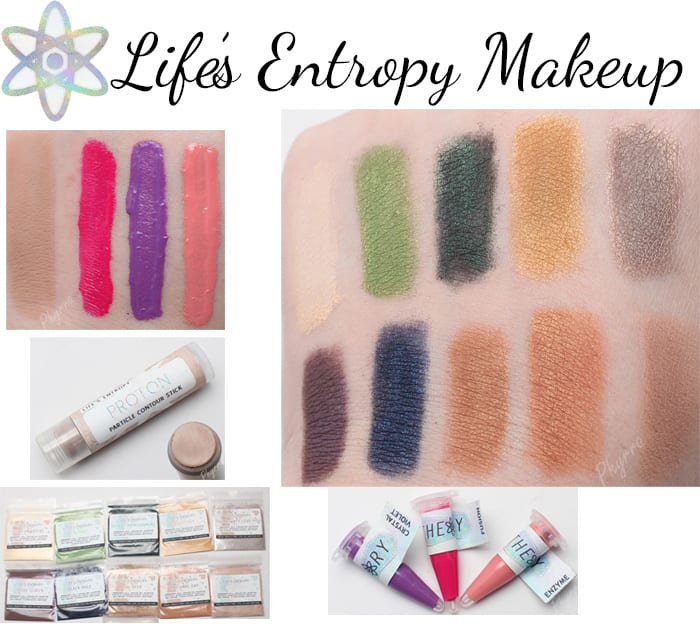 Back in July I ordered a Life's Entropy sample set plus a few other things. Today I'm going to show you some Life's Entropy makeup and share my thoughts on the products with you. Life's Entropy is a cruelty free and vegan indie beauty company. You can follow Life's Entropy on Facebook for updates.
Life's Entropy Makeup
Availability
Life's Entropy (currently closed until the shop catches up on Black Friday / Cyber Monday sales)
Price
$8 Lip Theory
$8 Particle Contour Stick
$6 Eyeshadow
$1.50 Samples
Sample Eyeshadow Ingredients (these vary by color, this is Bad Hare Day)
Mica, Copernicia cerifera (carnauba) wax, Magnesium Myristrate, Magnesium Stearate, Kaolin Clay.
May Contain: Titanium Dioxide, Iron Oxides (77491, 77492, 77499).
Sample Lip Theory Ingredients (varies by color, this is Crystal Violet)
Ricinus Communis (Castor) Seed Oil, Avocado Oil, Coconut Oil, Jojoba Oil, Apricot Kernal Oil, Palm Kernal Oil, Carnauba Wax, Tocopherol Acetate (Vitamin E), Kaolin Clay, Peppermint Oil
May Contain: D&C Red #6, D&C Red #7, D&C Red #27, FD&C Blue #1, FD&C Yellow #5, Iron Oxides, Titanium Dioxide, Mica
Sample Particle Contour Stick (varies by color, this is Proton)
Hydrogenated Polyisobutene, Ricinus Communis (Castor) Seed Oil, Euphorbia Cerifera (candelilla) Wax.
May Contain: Titanium Dioxide, Iron Oxides (77491, 77492, 77499).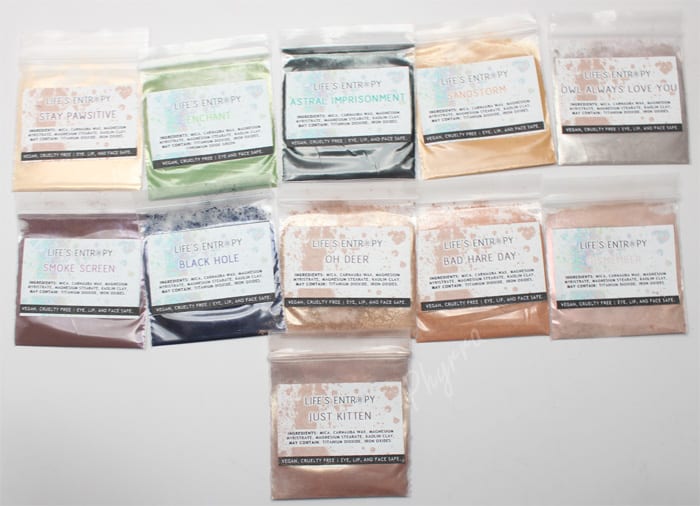 Swatched on Coastal Scents Step 1 Primer.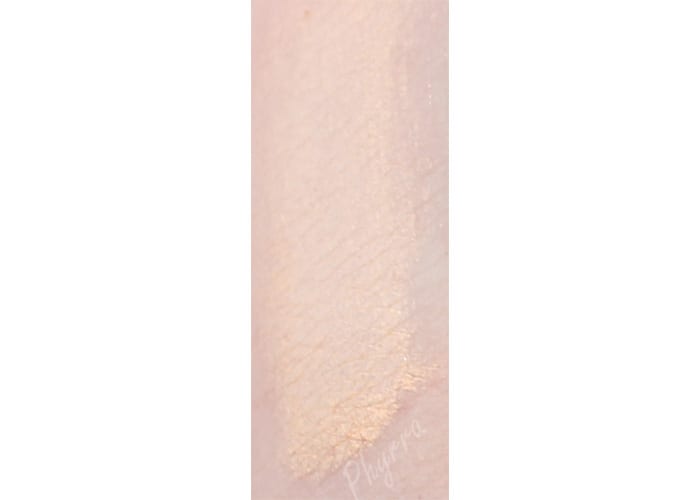 Stay Pawsitive (Animal Sanctuary)
A shimmery light golden white with a gold-copper-red shift reminiscent of a Golden Retriever's fur coat. It is more pink-opal on bare skin but whiter and golden on top of primer.
My Take
light white gold with golden-pink shift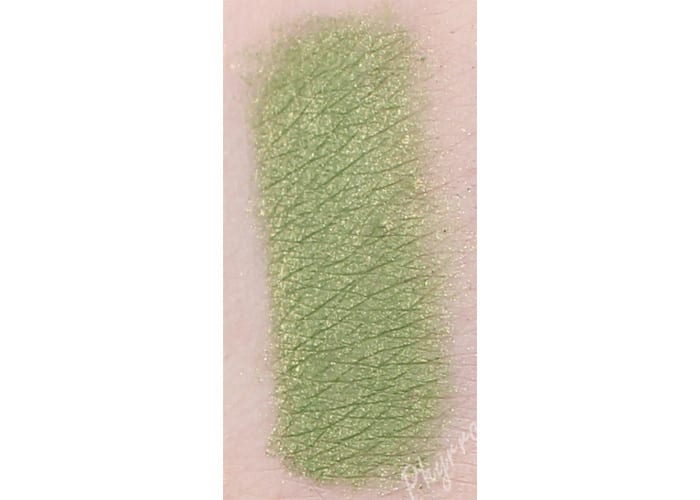 Enchant (Secret Shop)
A shimmery chartreuse green with strong gold shift
My Take
rich lime green with strong gold shift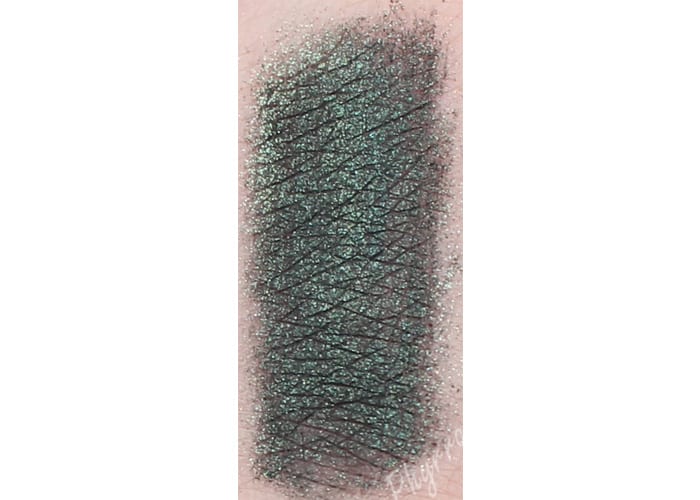 Astral Imprisonment (Secret Shop)
A shimmery dark green with medium green shift.
My Take
rich dark blackened green with green shimmer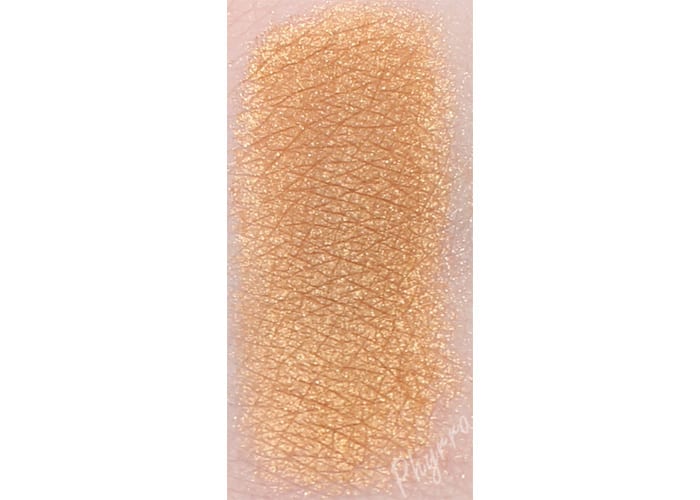 Sandstorm (Secret Shop)
rich velvety yellow with gold overlay
My take
velvety buttery yellow with gold iridescence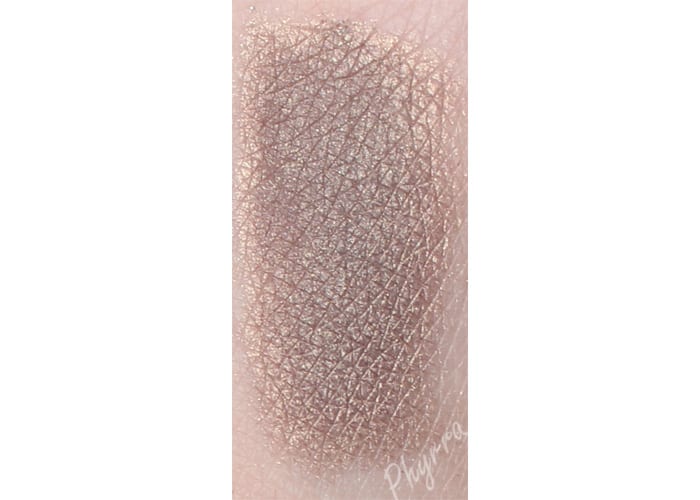 Owl Always Love You (Animal Sanctuary)
A shimmery reddish silver-grey with strong silver-gold shift.
My Take
velvety grey taupe with silver-gold shift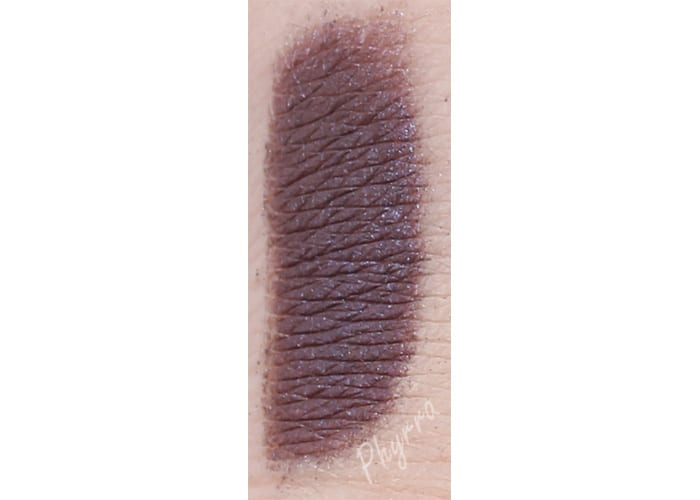 Smoke Screen (Secret Shop)
A dark purple-brown with purple and blue shift.
My Take
purple with brown base and purple and blue sparkles. This is cool!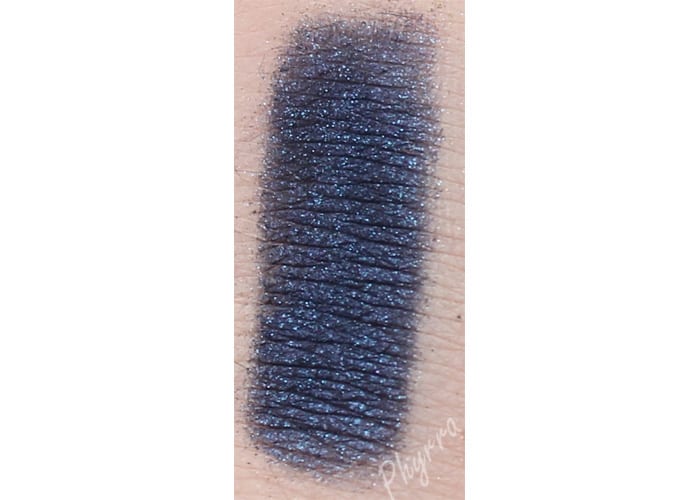 Black Hole (Secret Shop)
A shimmery dark blue with blue and purple shift with blue sparkles.
My Take
blackened blue with blue and purple sparkles. Love this!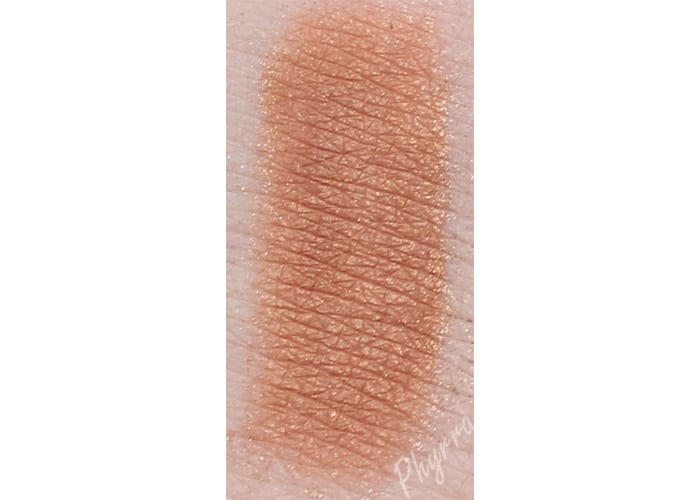 Oh Deer (Animal Sanctuary)
A shimmery peach beige with strong gold shift.
My Take
peachy brown with gold shimmer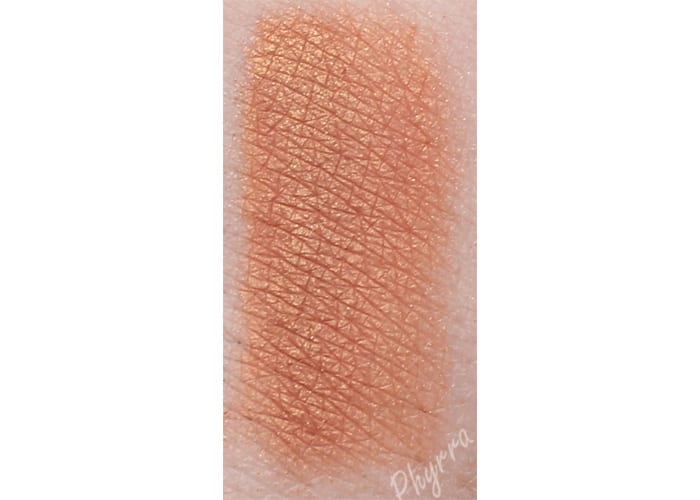 Bad Hare Day (Animal Sanctuary)
Semi-shimmery medium peach-beige with gold shift.
My Take
peachy tan with gold shift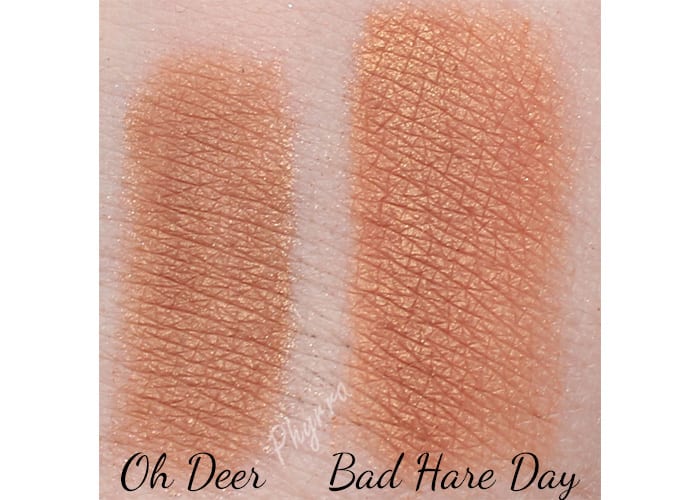 Oh Deer and Bad Hare Day are very similar. Oh Deer is more brown toned. Bad Hare Day is more peach toned. The gold shift is strong in both.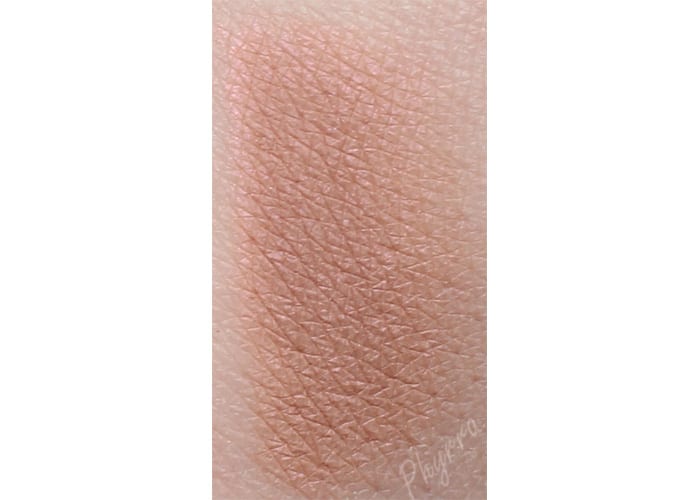 Dismember (Secret Shop)
A cool toned pinky beige with red shift.
My Take
nude pink satin with pink shift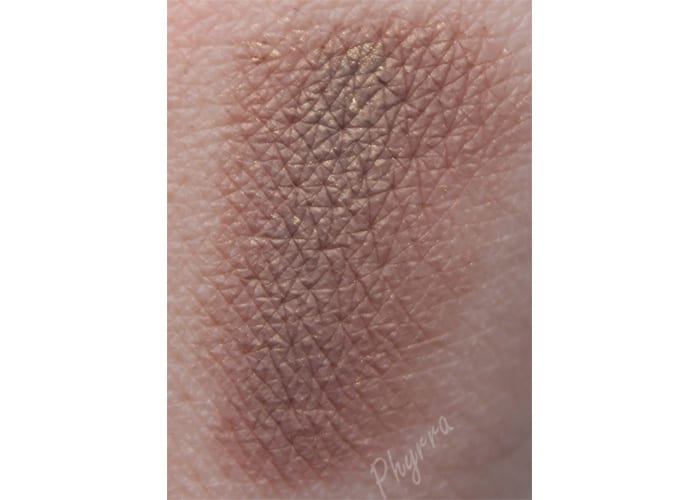 Just Kitten (Animal Sanctuary)
A medium pink-mauve with strong gold shift.
My Take
pinky brown with gold shift
Particle Contour Stick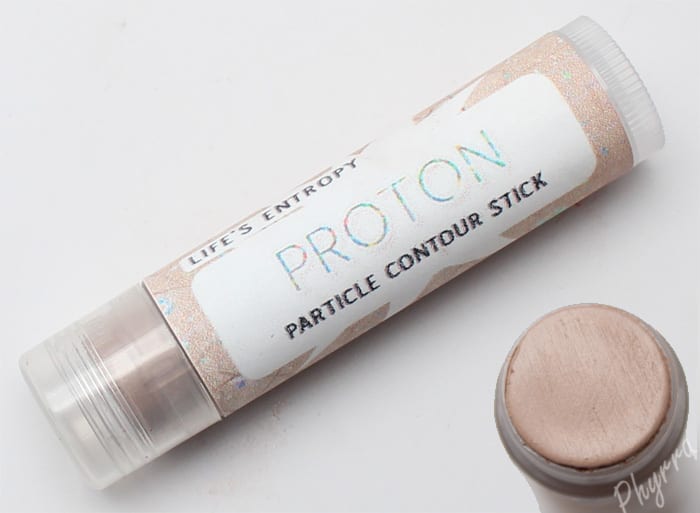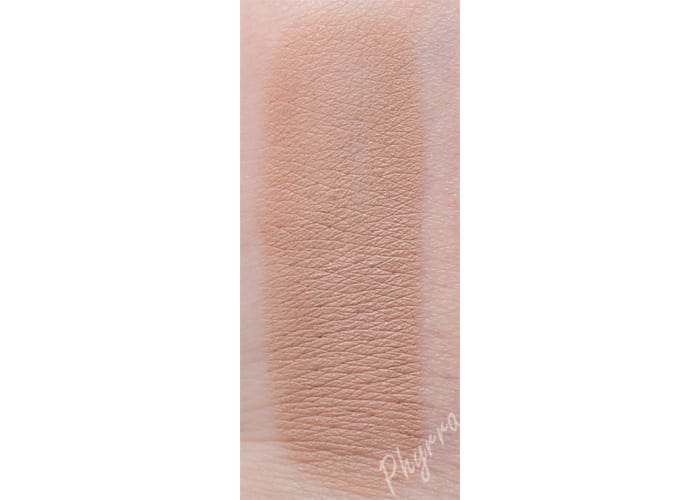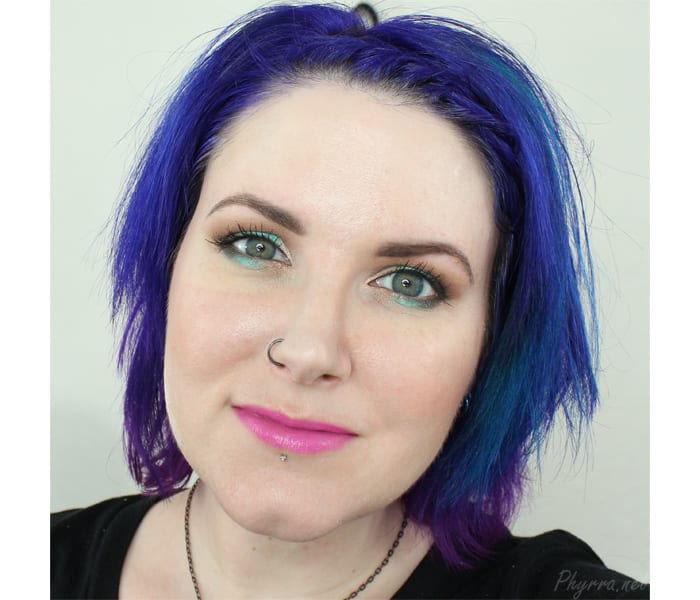 Proton
A light golden ashy brown. Proton is the lightest shade of the range (because it's so positive!). Perfect for pale skin (NC/W 25 or lighter). Similar to Illamasqua Cream Shadow in Hollow. Best set with powder.
My Thoughts
light ashen brown. While I like the color a lot, you definitely have to set it with powder.
Lip Theory Samples
These will stain your lips (and hands).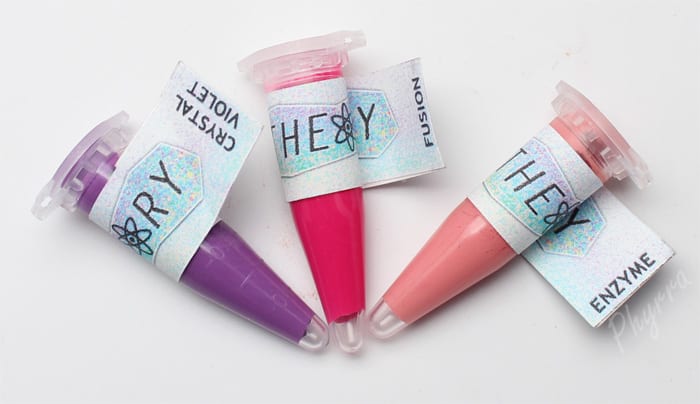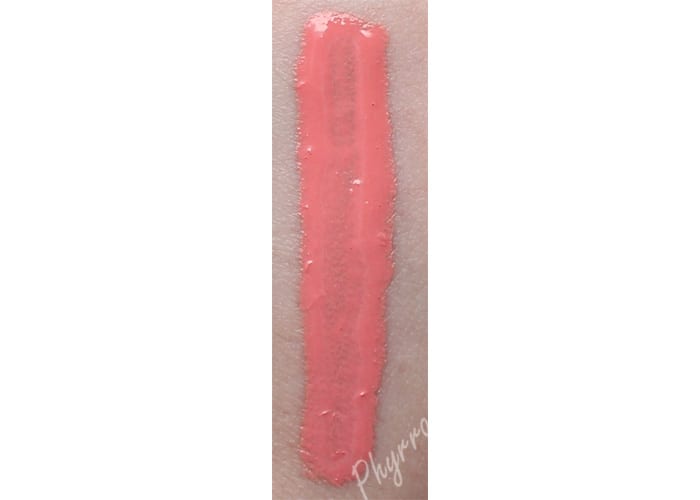 Enzyme
A pale peach-pink.
My Thoughts
light peach with pinky coral tones.
When applied on my lips Enzyme verges on a pastel peach, yet somehow remains on the wearable side, unlike most light peach shades on me. The color does feather without lipliner. Above, I applied this with a lip brush without lip liner. It also settled into the lines in my lips. I did blot lightly before wearing.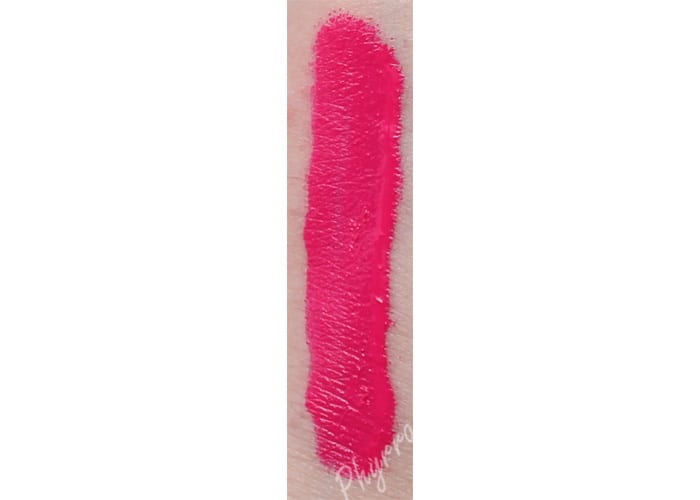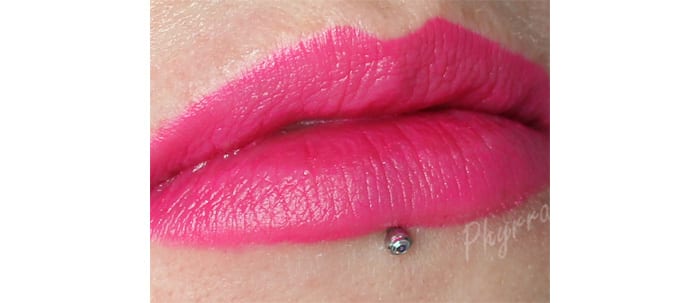 Fusion
A bright, cool toned magenta pink. A dupe of OCC Lip Tar in Anime.
My Thoughts
bright fuchsia pink.
I applied Fusion without a lip liner, which I think it would benefit from to prevent feathering. The color is an awesome cool, blue-toned  hot pink that I think looks flattering with my skintone. This one doesn't emphasize lines as much as Enzyme. I applied with a lip brush and blotted lightly. This leaves a gorgeous pink stain behind on my lips.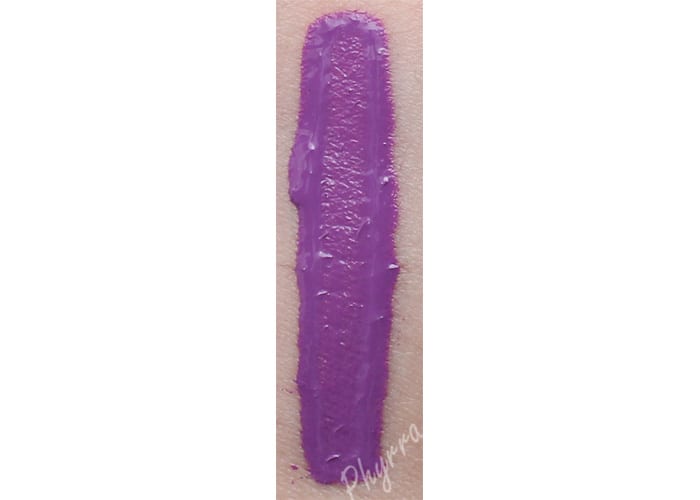 Crystal Violet
A cool toned medium purple.
My Thoughts
bright violet purple.
Crystal Violet is my favorite of the three Lip Theories, though it's a close tie with Fusion. This color looks similar when swatched on my hand to Obsessive Compulsive Cosmetics Rollergirl to me. I think it's supposed to be similar to either OCC Rollergirl or OCC Hoochie when worn. Hoochie, as you know, is my all time favorite lip tar. Vivid pinky-purple is my favorite lip color to wear. Like Enzyme and Fusion, Crystal Violet would benefit from a lip pencil (I'd go for OCC Colour Pencil in Hoochie of course) to prevent feathering. I blotted lightly after application. This leaves a pink stain behind on my lips.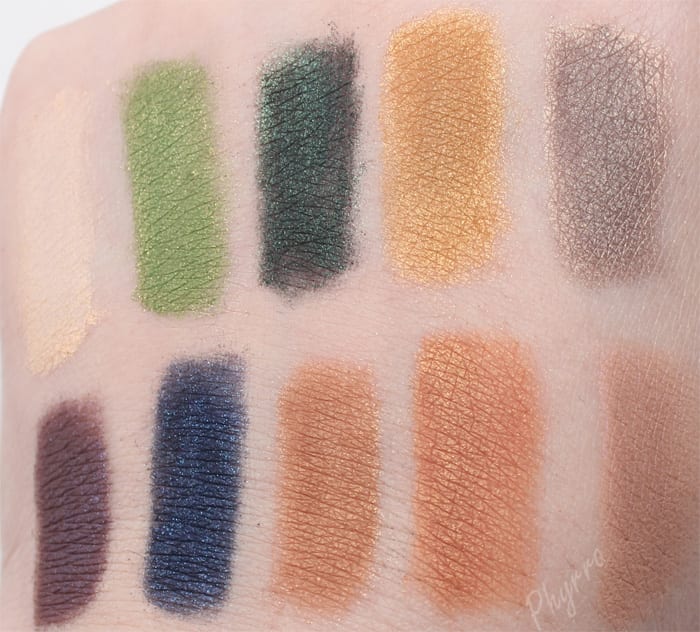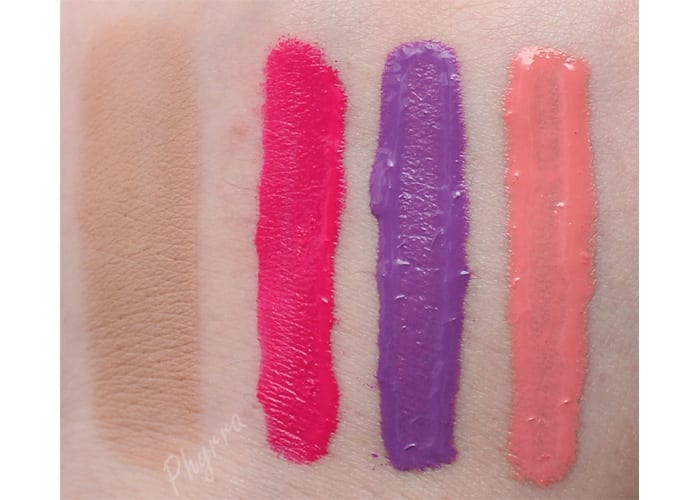 My favorites from the eyeshadows that I tried are Stay Pawsitive, Enchant, Owl Always Love You, Smoke Screen, Black Hole, and Bad Hare Day. These are pigmented and pretty eyeshadows. I really like the formula because it contains carnauba wax, so I find the shades easy to work with. The Animal Sanctuary collection is a neutral brown themed collection with golden duochromes. The puns did make me smile. The other eyeshadow shades are from the Secret Shop collection, inspired by Defense of the Ancients 2 (DOTA2). I'll totally admit that I picked out several of the shades based on their names – Stay Pawsitive, Owl Always Love You, Oh Deer and Bad Hare Day.
All three Lip Theories applied easily with a brush. They seem to be thicker than OCC lip tars. They feel light on the lips. They definitely need a lip pencil to prevent feathering. They don't feel drying to me. They do appear a bit glossy when first applied, but if you blot lightly you can take away that glossy look. I feel like these are easier to apply than Lip Tars and have less of a learning curve.
I really love the Proton color from the Particle Contour Stick. I'm not sure if I prefer cream or powder when it comes to contouring, since I don't contour on a daily basis. That said, I do feel like Proton is the perfect shade for my skintone. I think I would  like it better if I didn't need to set it with powder (so if it had a cream-to-powder finish).
Life's Entropy has recently released Brow Theory Pomades, Lip Theory Satin Lipsticks, and Foundation Elixir mixers. The Lip Theory Satins are satin finish lipsticks that are meant to deliver full pigmentation in just one swipe. The Brow Theory Pomades are a cream brow product. The Foundation Elixir mixers are for lightening, darkening and warming up foundations. So if you're at the extreme end of foundation shades (the light end for me or the dark end for my friend Brittany), you'll be able to make more foundations work for you.
Overall, I like the products that I purchased from Life's Entropy and I've already purchased from them again during Black Friday / Cyber Monday. I can't wait for my Supernova Lip Theory (inspired by NARS Anna),  my brow theory pomade and my white foundation elixir to get here. I think I have a Chaos lip theory coming too.
What do you think of Life's Entropy? What products are you interested in?
Last Updated on