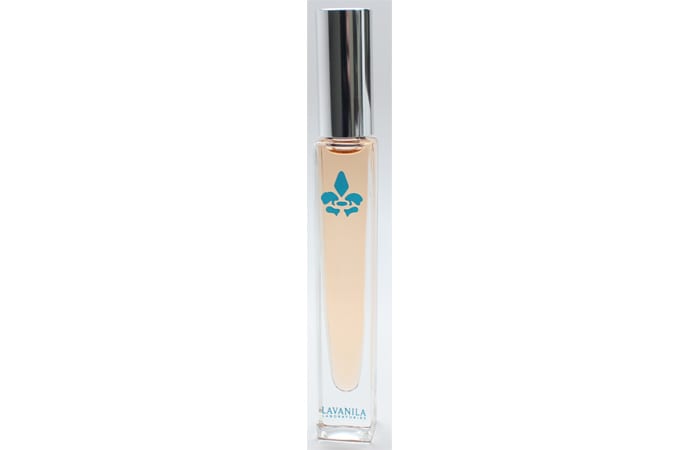 Today I've got the Lavanila Vanilla Coconut Perfume to show you. To me, this perfume smells like a Hawaiian vacation… hints of coconut, sweet flower, and delicious warm vanilla.
PR sample.
Lavanila Vanilla Coconut Perfume Review
About Lavanila Vanilla Coconut
Like sweet paradise found, this exotic blend of young creamy coconut, sweet Tahitian tiare flower, and warm Madagascar vanilla instantly transports you to paradise. A carefree tropical escape awaits.
Price
$19 for .32 oz
Available at Sephora.
Notes
Creamy Coconut, Tahitian Tiare Flower, Madagascar Vanilla.
I am a huge fan of vanilla based perfumes. I absolutely love Vanilla Coconut. It's soft and and exotic and I want to roll around in it. The coconut note makes me think of being in Maui, Hawaii and reminds me of just how long it's been since I've taken a real vacation.
I really like that Vanilla Coconut is soft but lingers much longer than my other Lavanila scents. I wish that they all lasted this long! I've been able to smell this 4 hours after application. You can layer this on top of a body butter or lotion to help the scent linger.
If you are a fan of warm vanilla and sweet coconut, I think this is a perfume you will enjoy. If you don't like sweet scents, skip this one.
This is one I highly recommend.
If you could go anywhere for vacation, where would you go?