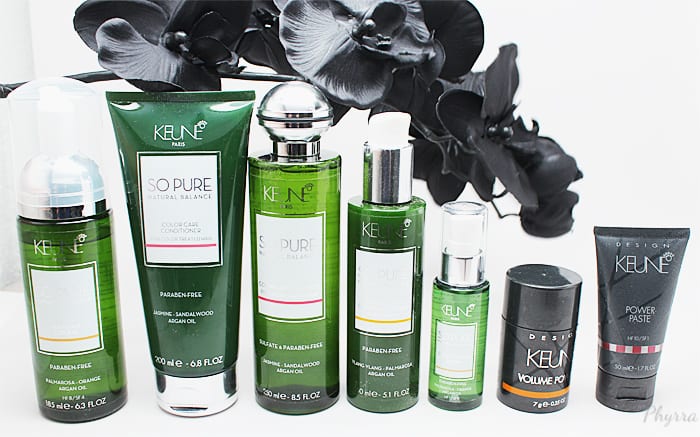 Today I've got a special edition of Makeup Wars! I'm excited to share with you Keune Hair Products. Keune is cruelty free. These products contain one of my favorite ingredients for hair – argan oil. Argan oil is full of essential fatty acids, antioxidants, Vitamin E, Vitamin A and other good things. It's a very nourishing oil, yet it's lightweight and absorbs quickly.
Keune Hair Products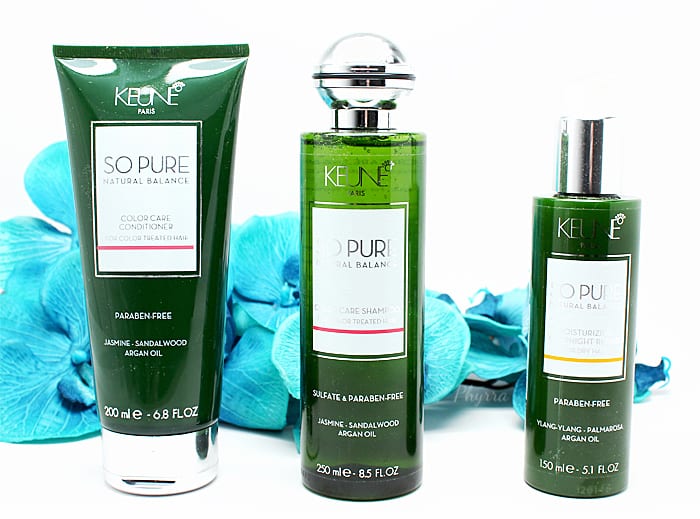 So Pure Natural Balance Color Care Shampoo – $17 for 8.5 oz
This is, of course, sulfate free. It's also paraben free. It contains jasmine, sandalwood and argan oil. While it's not a fruity concoction like I normally prefer, the hint of jasmine playing with the dominant note of sandalwood is nice. Ray actually loves sandalwood so he loves it when I use this shampoo.
So Pure Natural Balance Color Care Conditioner – $18 for 6.8 oz
This feels so good in my hair. It smells just like the shampoo. I feel like it's very moisturizing, which is what my color treated hair needs.
So Pure Moisturizing Overnight Serum – $20 for 5.1 oz
This smells a bit too flowery for my taste. i used in the ends of hair. It does add moisture back and it doesn't feel too heavy.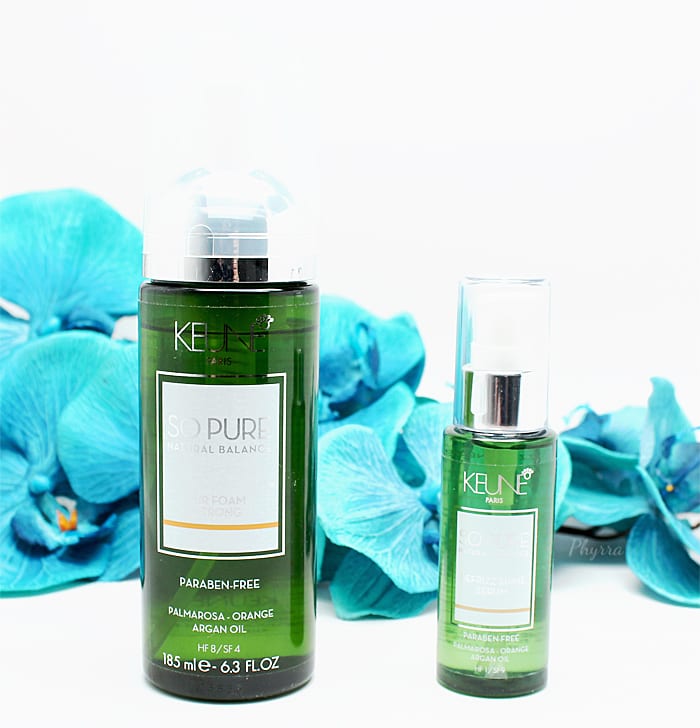 So Pure Air Foam Spray – $23 for 6.3 oz
This smells divine! It's a styling foam so you can use it to add volume and shine. It also provides strong hold, perfect for waves and curls.
So Pure Defrizz Serum – $23 for 1.7 oz
This smells delicious! It goes on before you blow dry your hair and it adds shine and reduces frizz. You can also put it on after  your hair is dry and work it through your hair to add extra shine.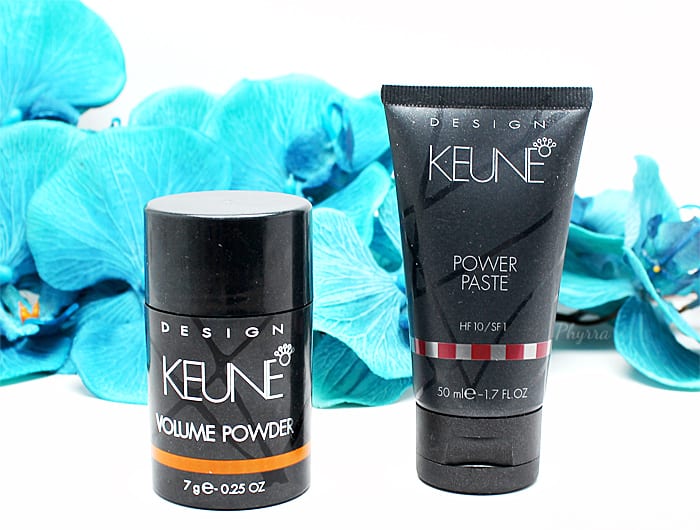 Design Power Paste – $18 for 5.1 oz
This is a super matte extreme hold paste that's meant for short to medium length hair. It's water resistant. You can use it on damp hair or dry hair. This is the type of product that I would use when I had a pixie cut to give myself spikes. It's a great product for shorter, layered hair. I think it also works really well for super curly hair.
Design Volumizing Powder $19 for .25 oz
This stuff is amazing! This is what my fine hair needs for volume! This matte, texturizing powder gives me life! It adds a ton of volume, like I was backcombing my hair, yet my hair can still be touched and move. I love love love this volumizing powder!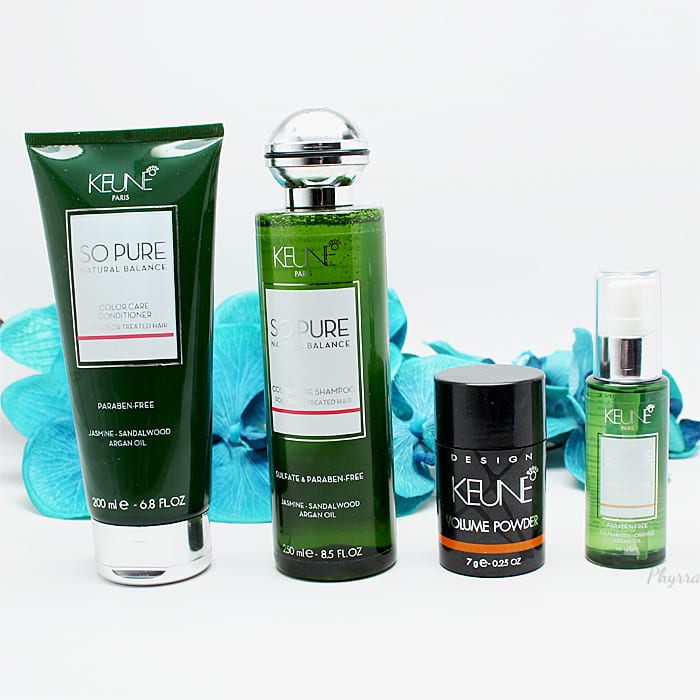 So out of all the products I tried from Keune, these are the ones I liked best. The shampoo and conditioner work really well with my color treated hair. The Volume Powder is something I like to use in my hair daily to style it, because I crave volume. LOTS OF VOLUME! MASS VOLUME! Ahem. I really like the Defrizz Serum for adding shine and moisture when my hair is straight. Overall, I'm impressed with the Keune products and I think if you're looking for new cruelty free hair products you should check out Keune.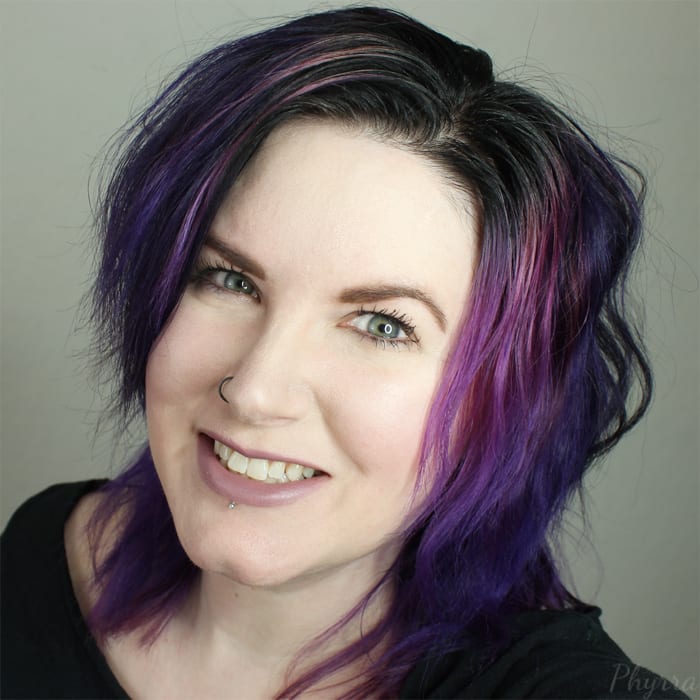 I gave myself beachy waves and used the Volumizing powder to get volume at my roots. Have I mentioned how much I love my hair lately? See more about my latest hair from Christian!

Have you heard of Keune? Do you have any favorites?

[inlinkz_linkup id=538277 mode=1]