Happy Hump Day! Today I've got a review for you of the Kelly Moore B-Hobo
Handbags. Kelly Moore
makes stylish handbags and purses that are also camera bags. I got mine on sale on Amazon for $117.49 but they're normally $169. I purchased the Lavender
color, which is more of a purple than a lavender. You may remember me mentioning this bag in my Best Photography and Video Equipment for Beauty and Fashion Bloggers post.
Here's my video review of the purse. Don't forget to give it a thumbs up if you like it 🙂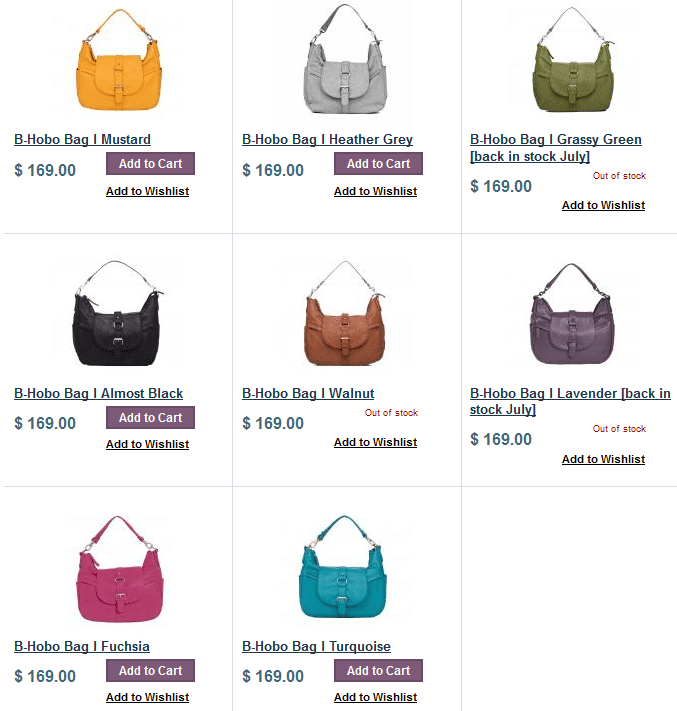 The B-Hobo bag sells for $169 on Kelly Moore's website and comes in 8 colors but you can find additional colors listed on Amazon's site.

Wearing the Kelly Moore B Hobo with the short shoulder strap.

Wearing the Kelly Moore B Hobo crossbody shoulder strap on one shoulder.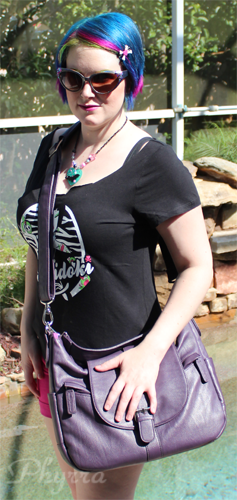 Wearing the Kelly Moore B Hobo as a crossbody.
Outside Dimensions:
•15″ (length) x 4″(width) x 9.5-10.5″(height)
Outside Specs:
• 2 front zipper pockets (4.5 x 5 each)
• 1 back zipper pocket (9×5)
• 2 side pockets ( 4.5 x 3.5 each )
• Small flap with hidden magnetic closure
• Zipper top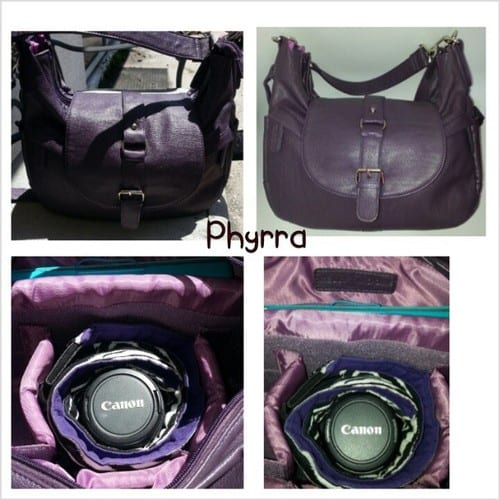 Inside Specs:
• 3 Padded, removable, adjustable Velcro dividers, creating up to 4 sections
• Removable interior iPad divider
• exterior walls & bottom of the bag are padded
Misc:
• 2 Straps: One for wearing over the shoulder, One for wearing cross-body (up to 56″) with shoulder pad.
• Water Resistant Man Made Material
• Weight 2 lbs
• Gun Metal Hardware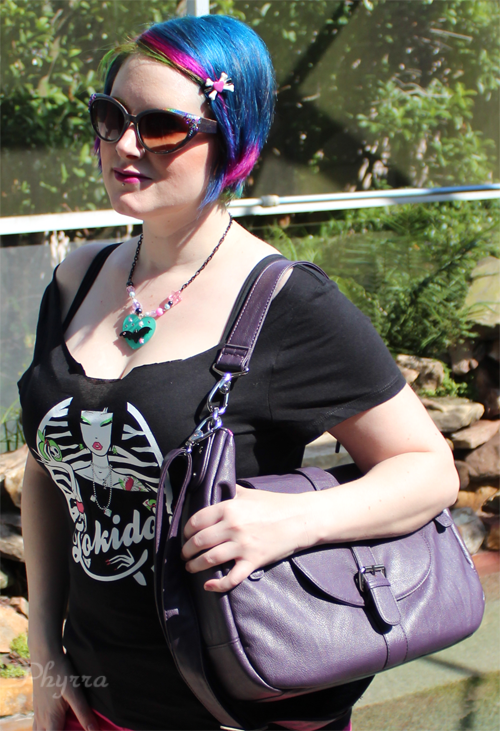 For me, this bag is the perfect hybrid between a stylish purse and a functional camera bag. I love the purple color! This feels like leather and is quite sturdy, but it's a man made material, so I really like that. If I'm wearing it around Tampa or Orlando I use the short shoulder strap. If I'm wearing it on a plane or to a convention I wear it on the long crossbody strap.
Things I typically keep in my camera bag:
kindle
fire
Canon
Rebel t3i
tokidoki
24 karat makeup bag (for those of you who loved my tokidoki 24 karat makeup bags I found someone selling them on Amazon!)
dakine
wallet
Ice Breakers
Duo Fruit Rasberry mints
Even loaded down with my camera, kindle, phone, wallet, makeup bag, etc this bag doesn't feel too heavy. I think this bag is able to keep from feeling heavy because of the wide straps. The straps don't cut into my shoulder and are able to more evenly distribute the weight.
I really love this purse and it was a steal at $117 on Amazon. I check Amazon for amazing deals all the time, so I was really thrilled to find a purple Kelly Moore bag on sale, because I was planning on buying it at $169. Such a good deal!
What do you think of the Kelly Moore b Hobo bag? Would you use it?
Last Updated on