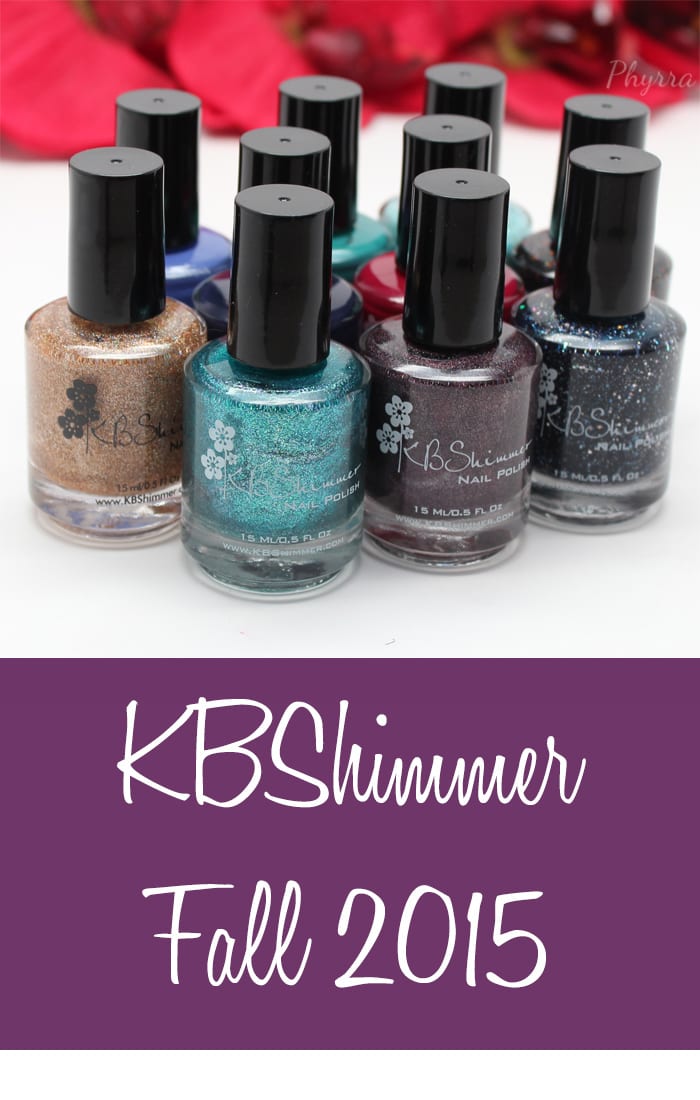 Today the KBShimmer Fall 2015 collection launches! Yay! I'm really excited to share it with you. I have 10 of the 12 shades to show you.
Press samples.
KBShimmer Fall 2015
Where to Buy
KBShimmer, Amazon, Harlowe  & Co (for outside the USA)
Price
$1.95 mani shots
$2.95 water slide decals
$7.50 for cremes
$8.75 for shimmers, crellys, jellys, glitters, holographic
$8.95 rainbow pointed tip tweezers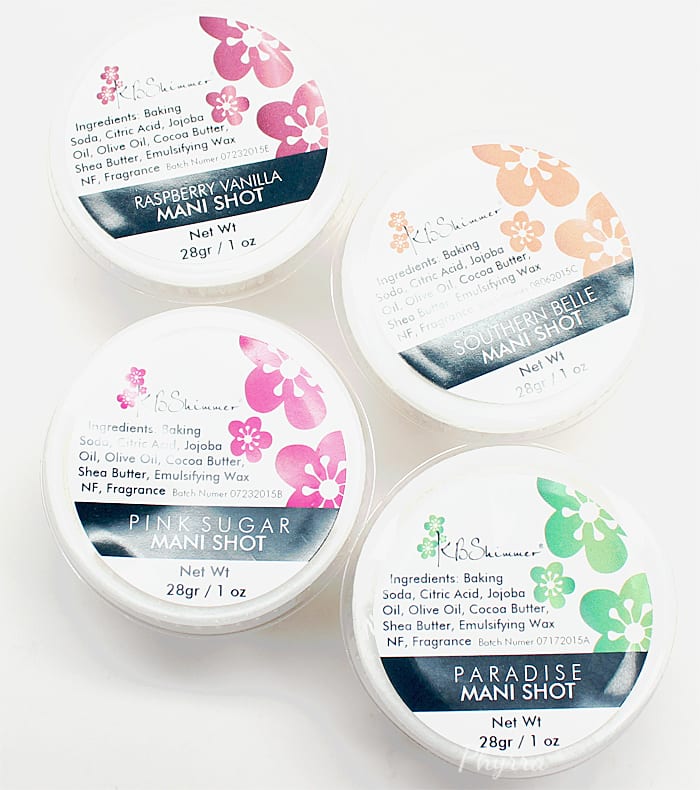 Mani Shots
These mani shots are loaded with cocoa and shea butter, jojoba oil, olive oil, and wonderful scents. They're perfect to soak your hands or feet in for. You should soak for 10 minutes, then remove and rub your hands or feet to distribute the oils and butter. Pat dry, do not wipe.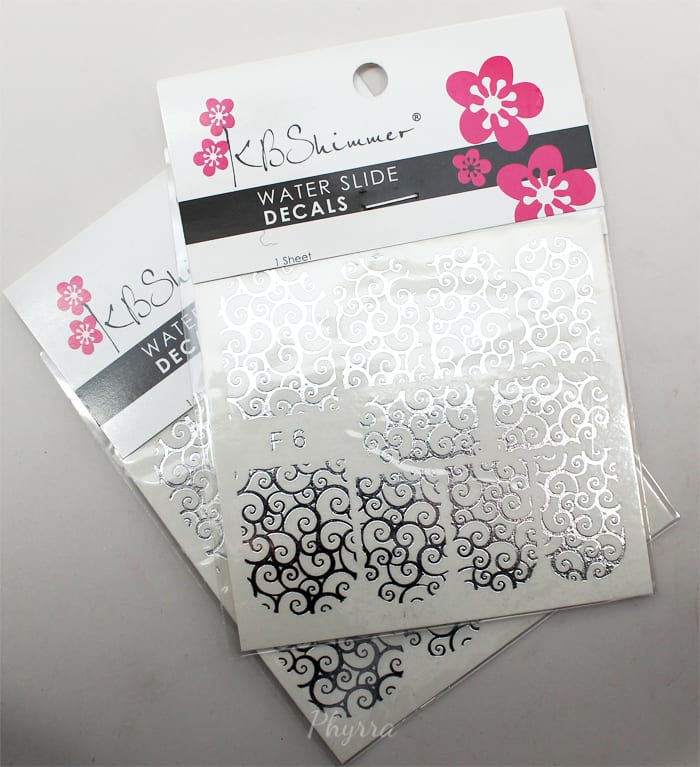 Water Slide Decals
Soak these in water, use tweezers to help slide the design onto your nail, and then seal it in place with a top coat.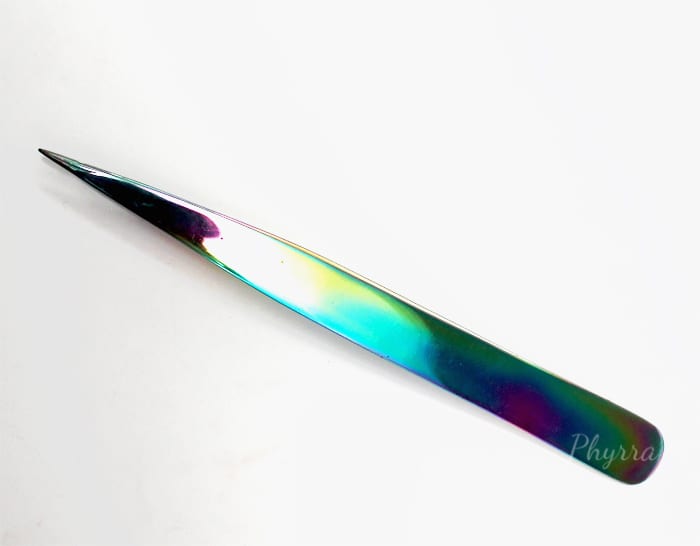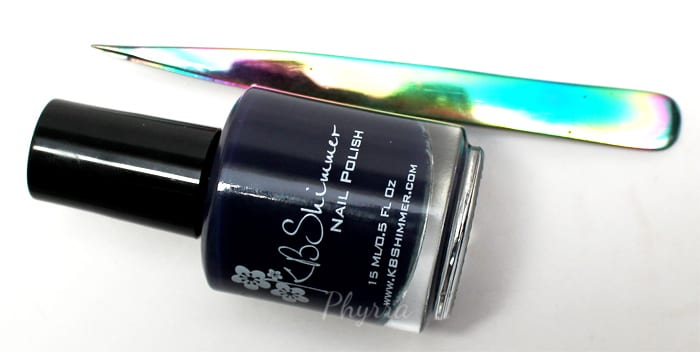 Rainbow Pointed Tip Tweezers
Definitely the prettiest pair of tweezers I've ever seen.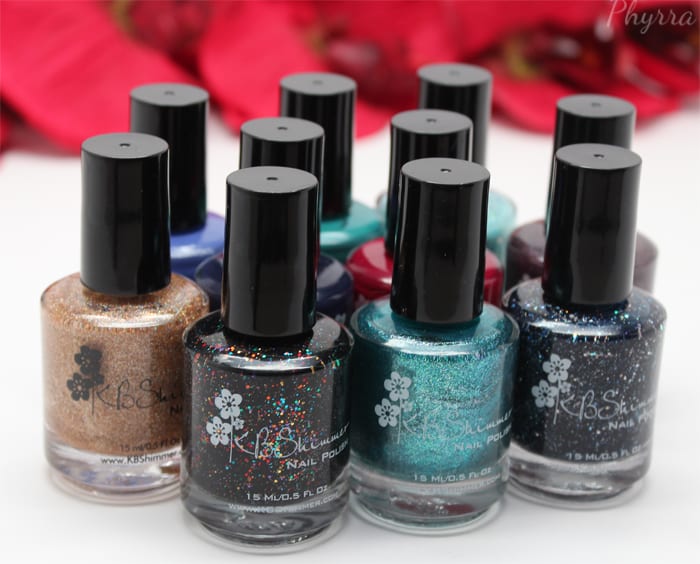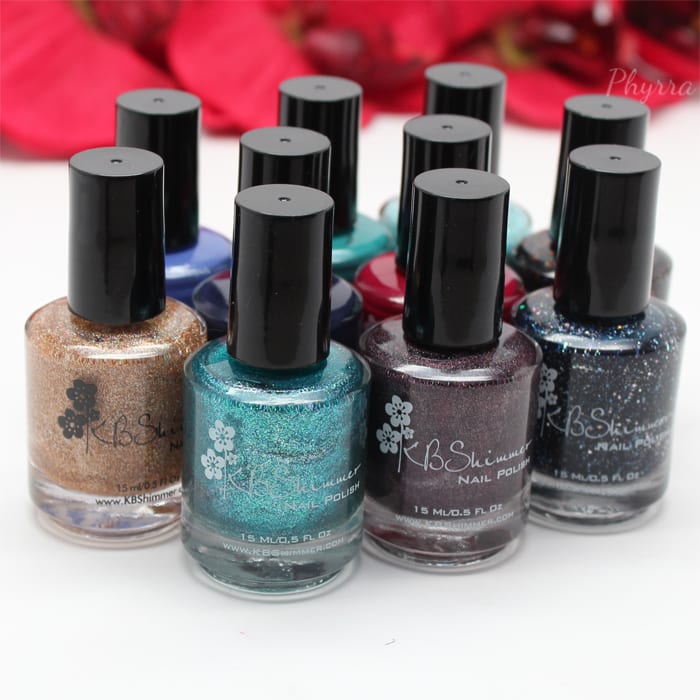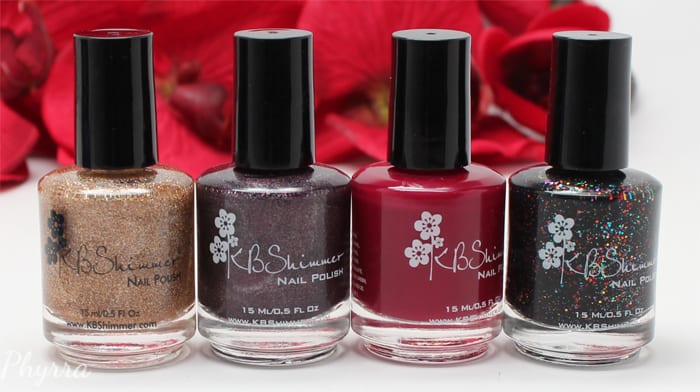 Fall 2015 Nail Polish
Be Scareful
orange and black dots, shreds and circles swim among a near white crelly base. After dark, this polish glows ghoulish green. (Not shown)
Open Toad Shoes
a soft olive green crelly with pops of navy, burgundy and chartreuse glitters and hints of holographic shimmer (Not shown)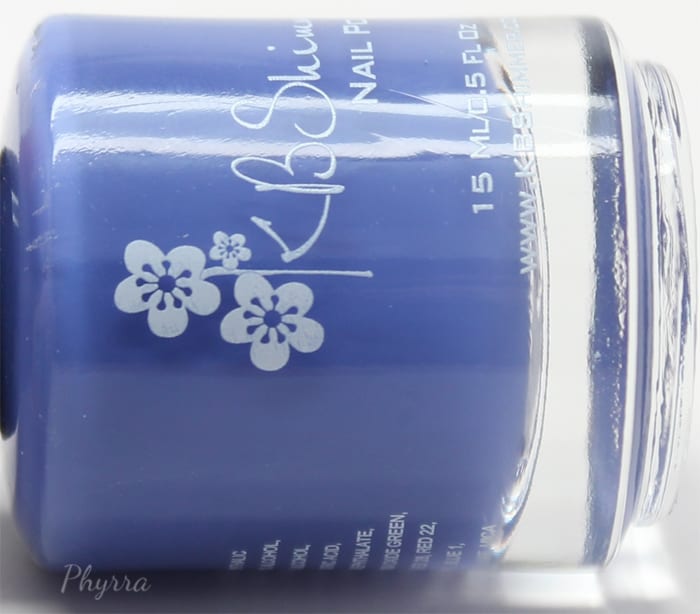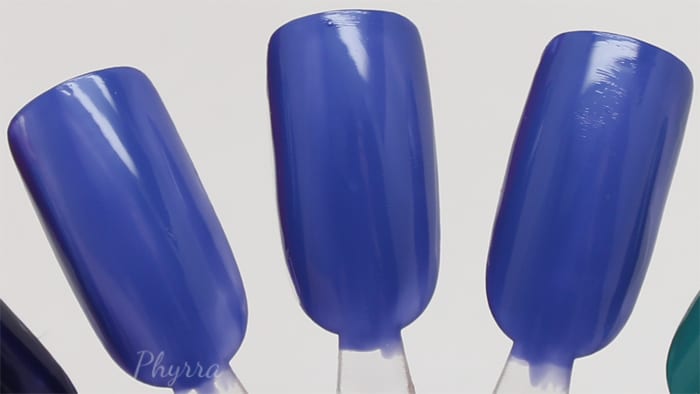 Breaking Blues
a darkened periwinkle blue with a cream finish
This is a very smooth shade that is perfect for layering. Shown with two coats.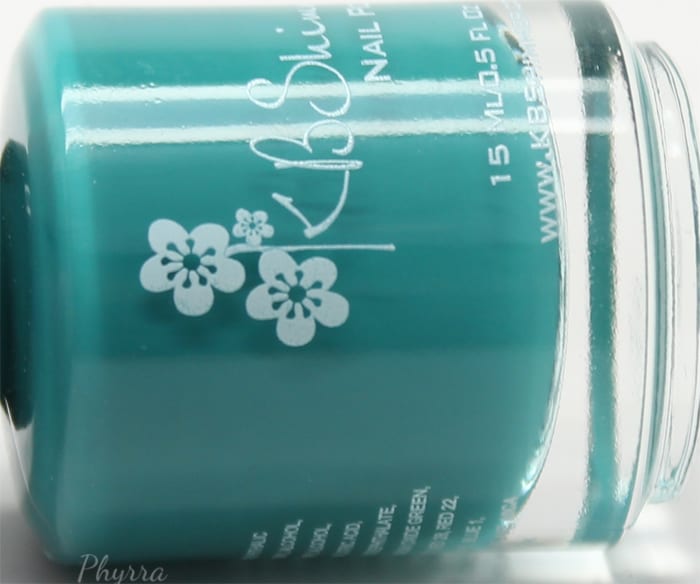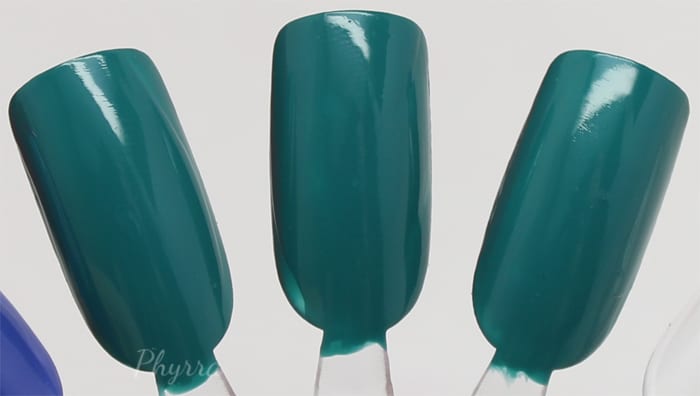 Teal It To My Heart
a strongly pigmented teal polish with a cream finish
Depending on the light, this will lean more green sometimes and more blue sometimes. It's a deep teal and you can get away with one coat but shown with two.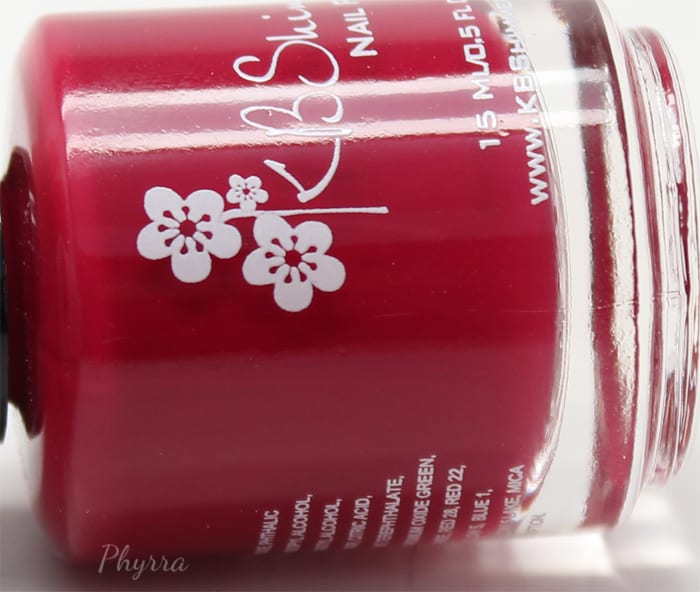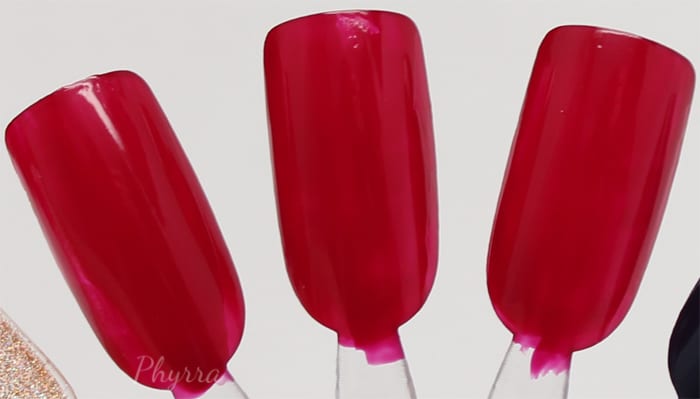 Such a Vlad-Ass
a deepened blood red cream with slight blue undertone
This appears more red in some lights and almost like a pinky red in other lights. Perfect for layering. Shown in two coats. I love the name of this one, too!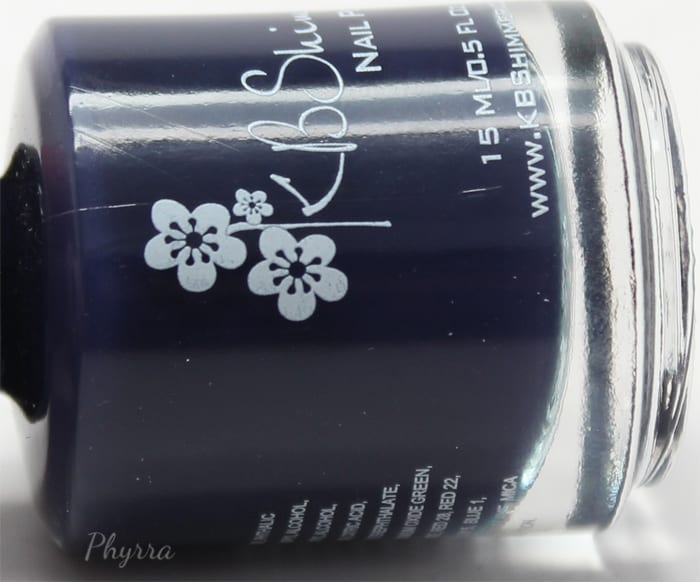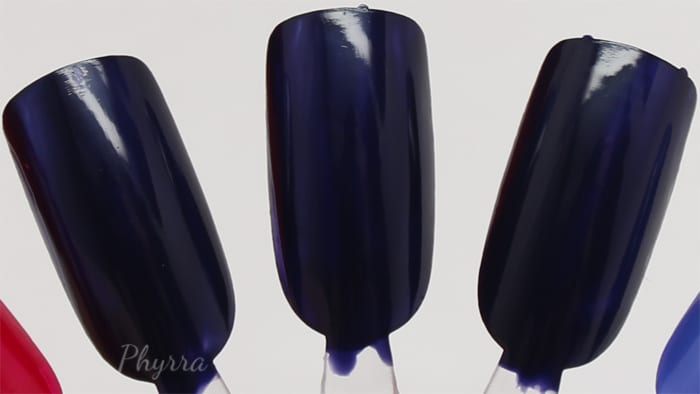 Soul Deep
a blackened blurple cream, this deep midnight blue has purple undertones for a dark and dramatic look
I didn't expect to fall in love with this one but I should have. It's a perfect blackend blurple. Super rich and Fall appropriate. Shown in two coats, but you can definitely get away with just one.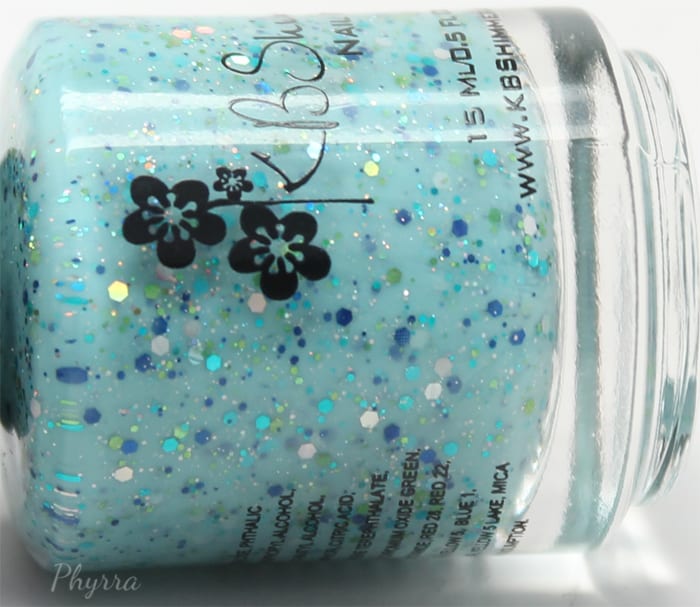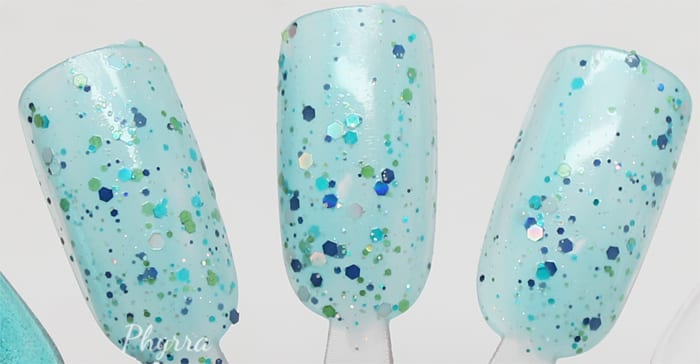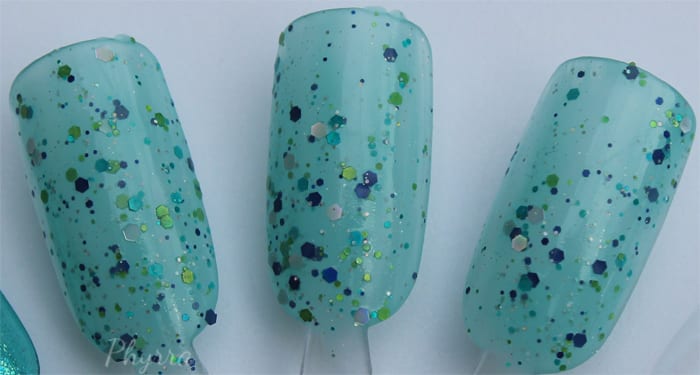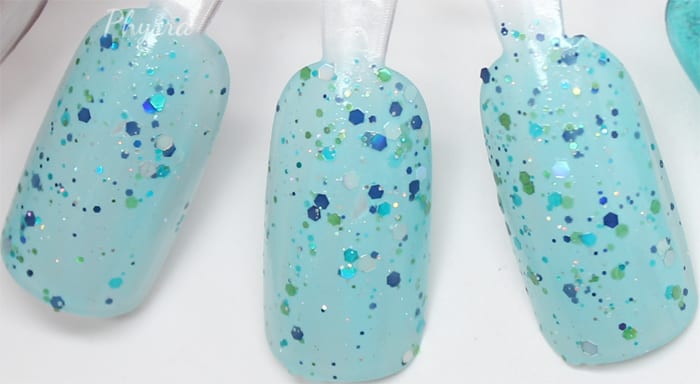 I've Seen Sweater Days
a muted teal crelly, pops of cobalt blue glitter, lime green holo glitters and silver glitters accent the polish
This is such a fun polish! If you like crelly (creme jelly hybrids) you'll love this light teal base with all the pretty glitters. Shown with two coats.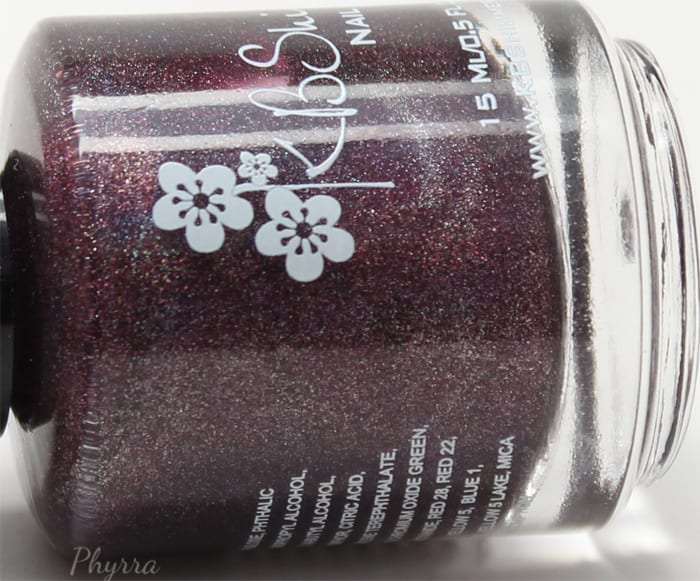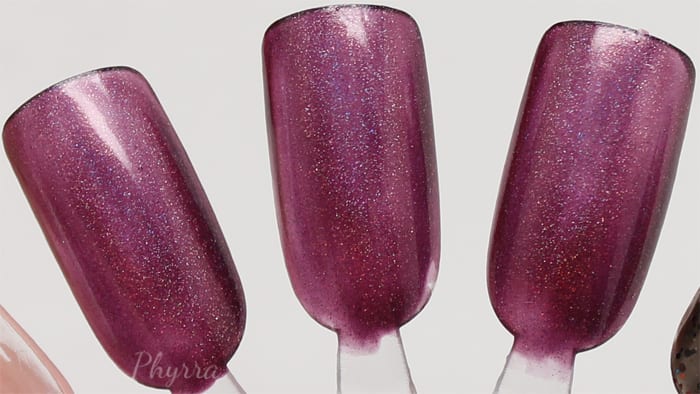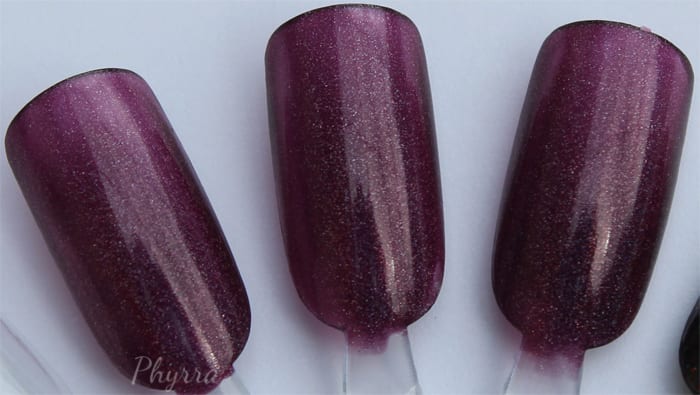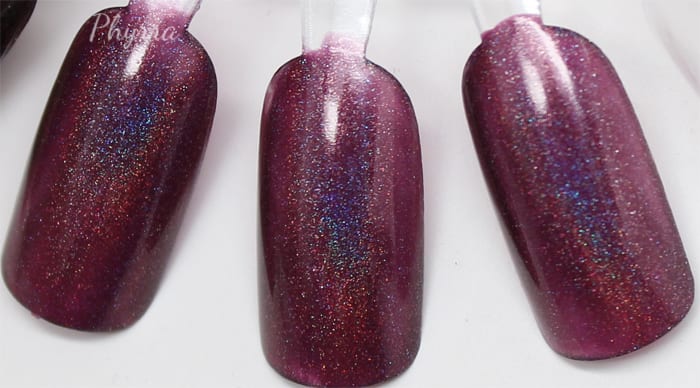 Fig-Get About It
a linear holographic polish in darkened fig color burgundy
This is a gorgeous burgundy wine linear holographic. The formula was smooth. Shown above with two coats. It really epitomizes Fall to me.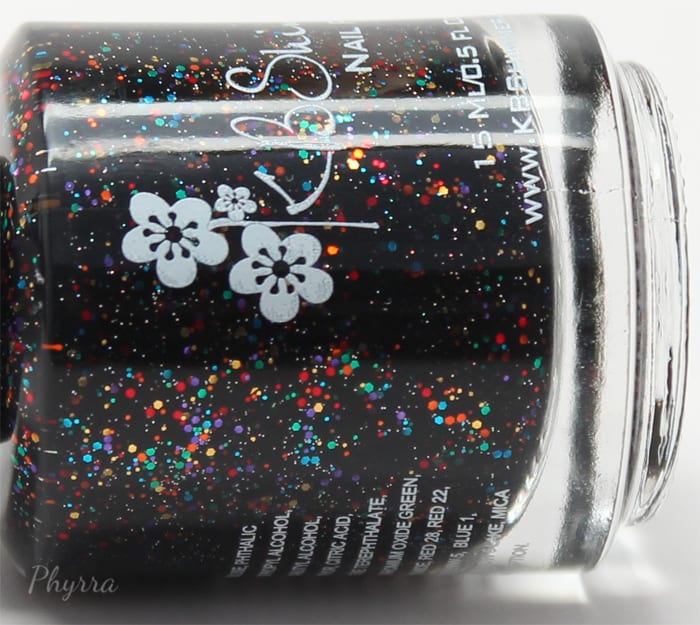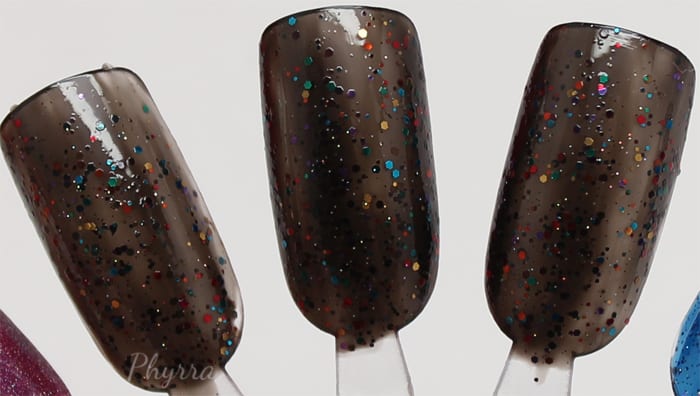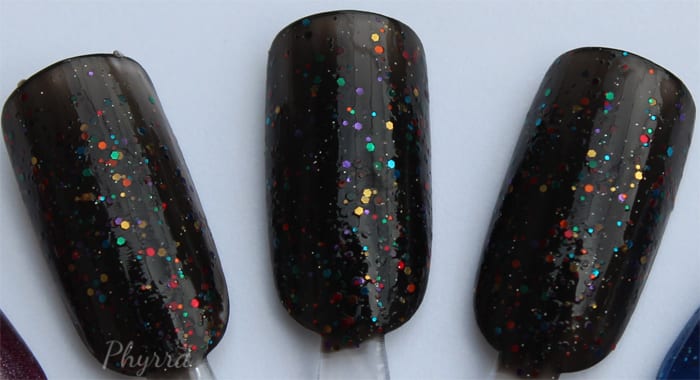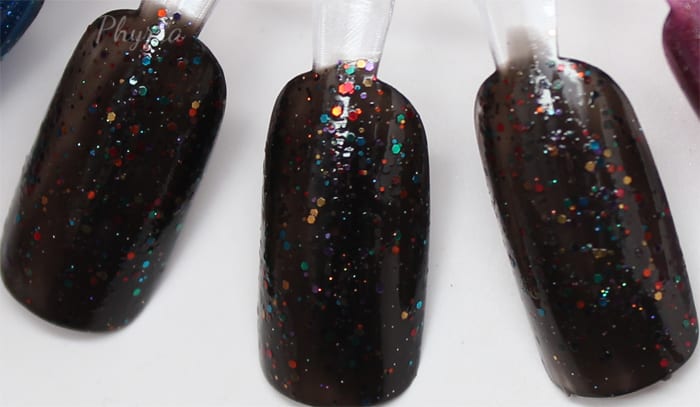 Dark & Twisty
a black jelly polish loaded with fine metallic glitters in a rainbow of colors
You'll immediately notice that this is a jelly when you go to apply it as the first coat is perfectly pigmented for a jelly. I used 2 coats above but you can get away with just one if you want it more sheer.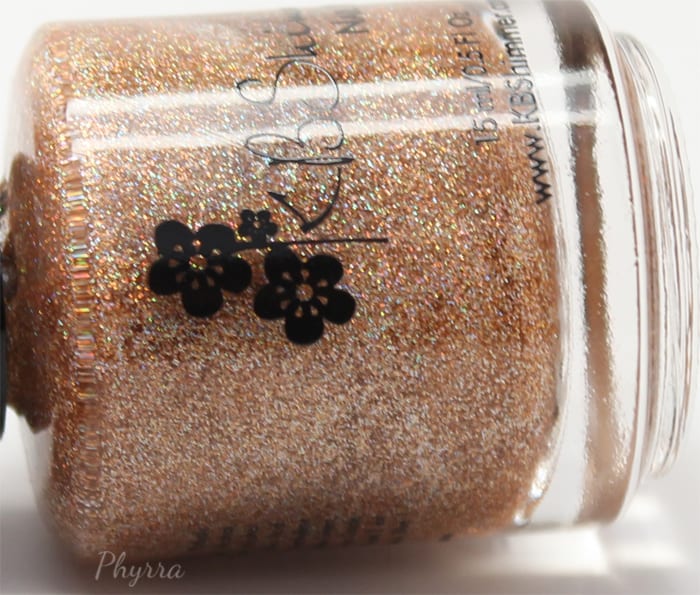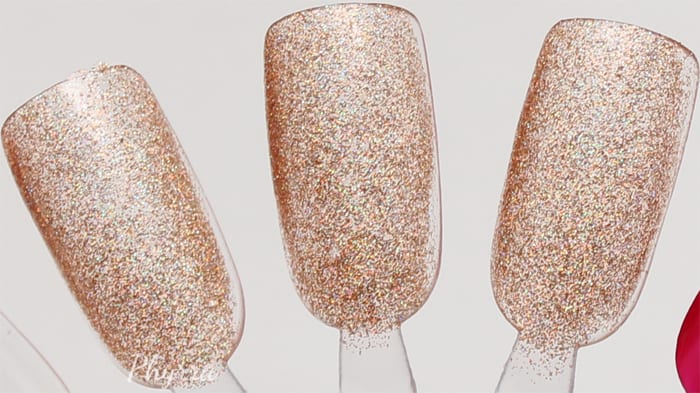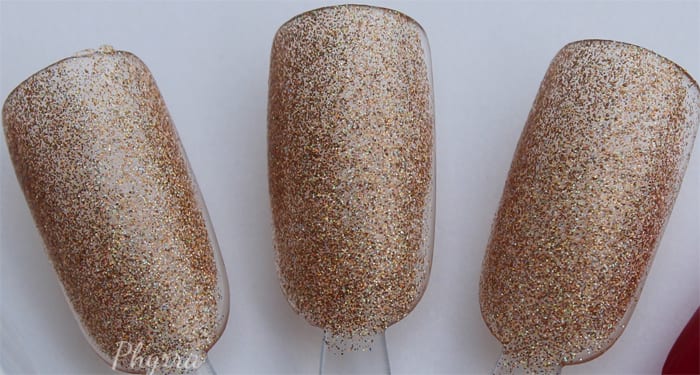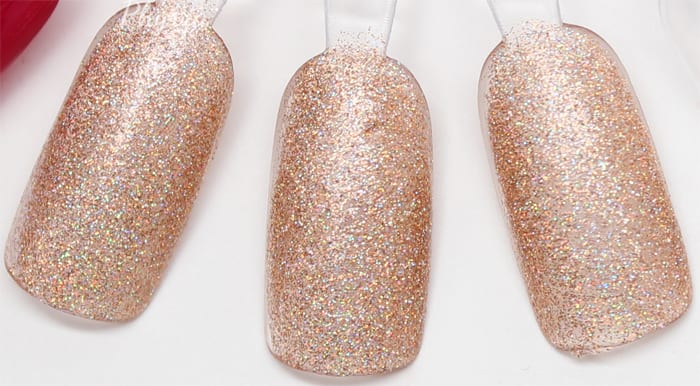 I Feel Gourd-geous
a coppery champagne color with fine holographic shimmer
I love this color and I need to find a matching eyeshadow for it. It's a perfect Fall neutral. Shown in two coats.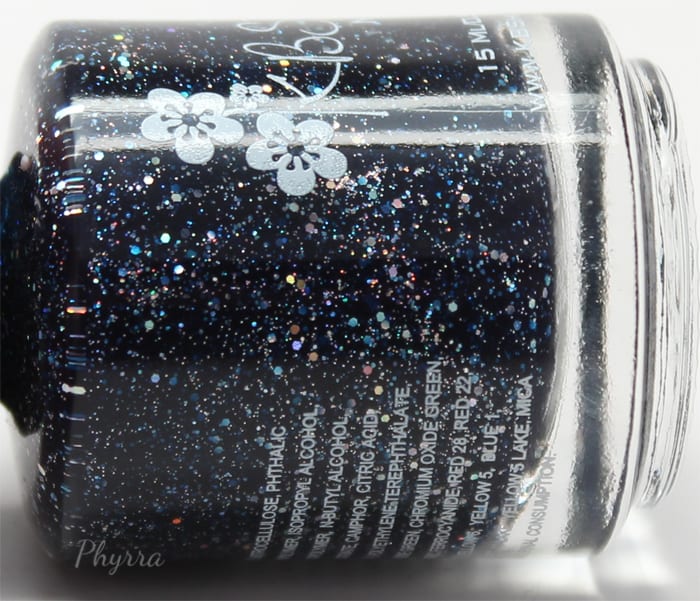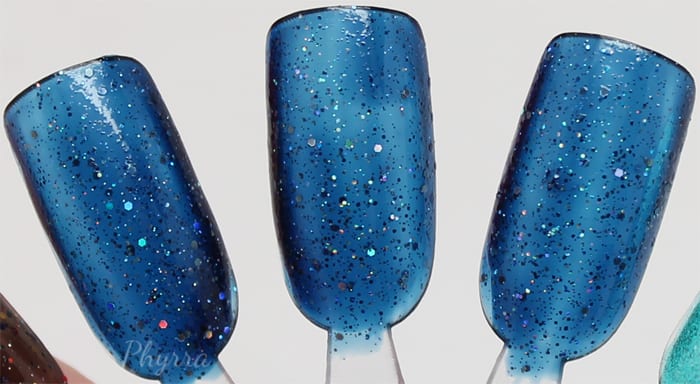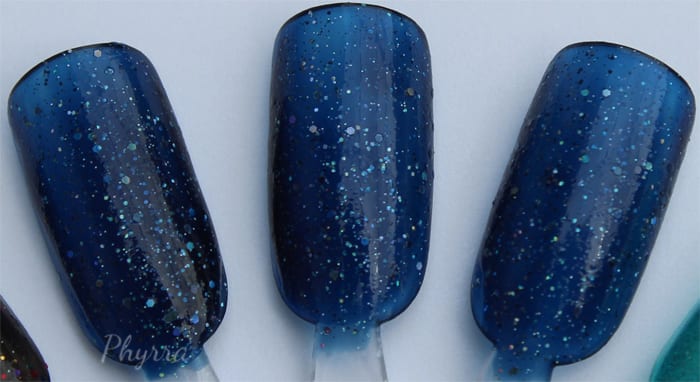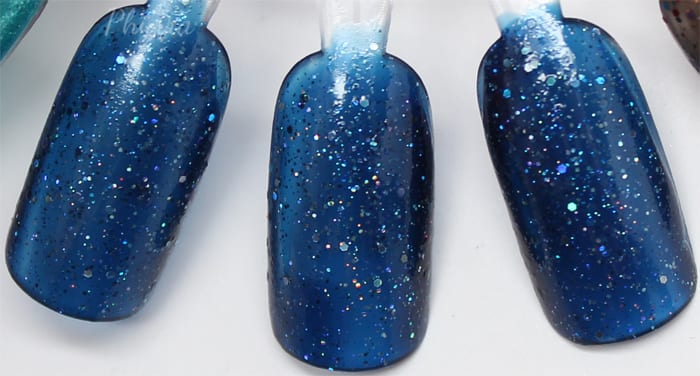 Carpe Denim
a dark denim navy jelly polish loaded with small silver holographic glitters
I love love love this navy blue jelly because it's a deep enough blue, yet light enough that it it doesn't appear black. The sliver holographic glitters make me think of the night sky. Shown in two coats.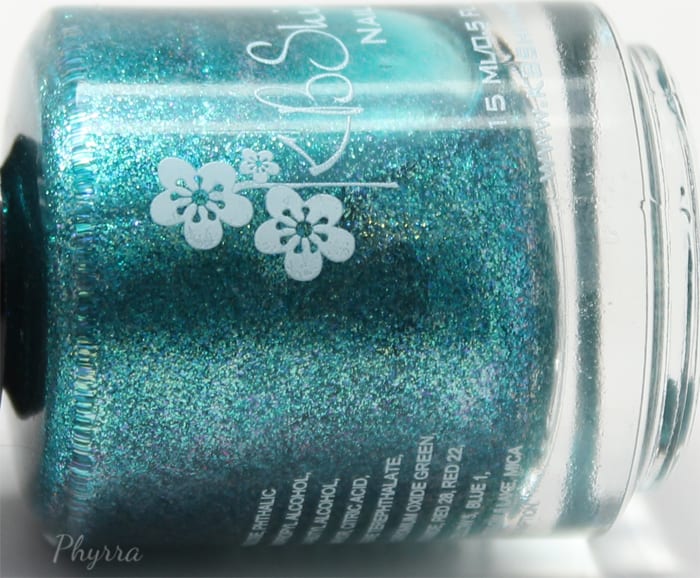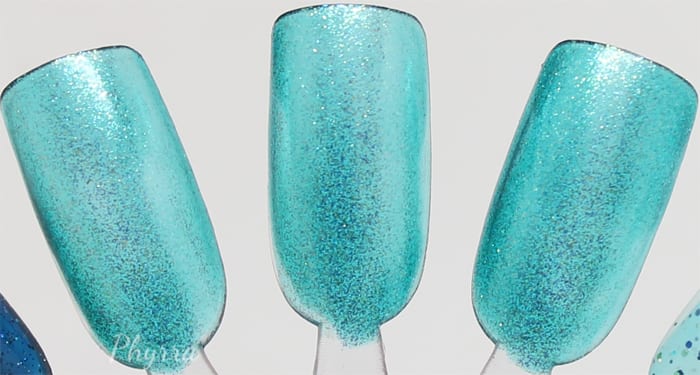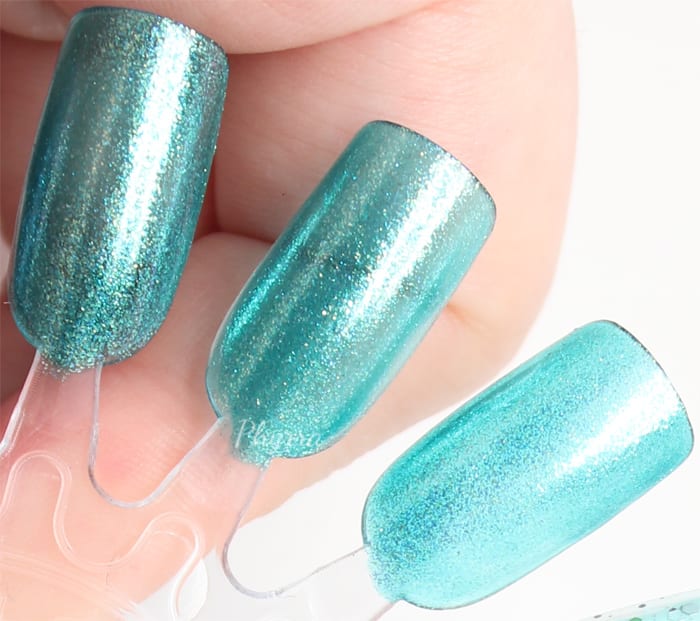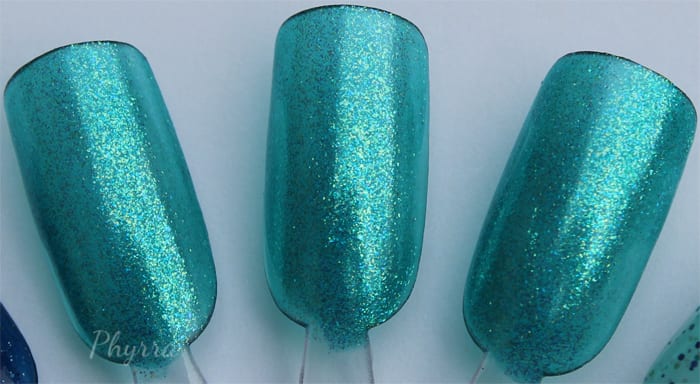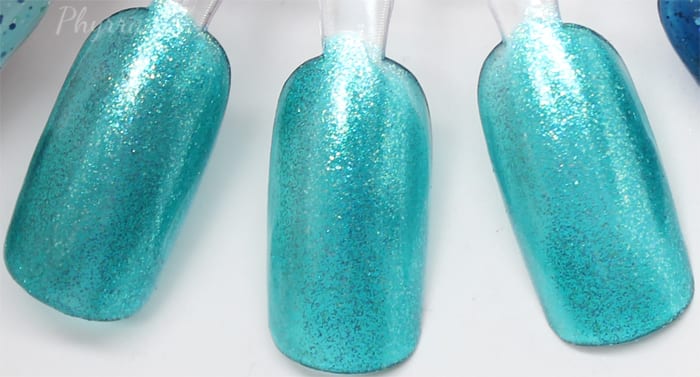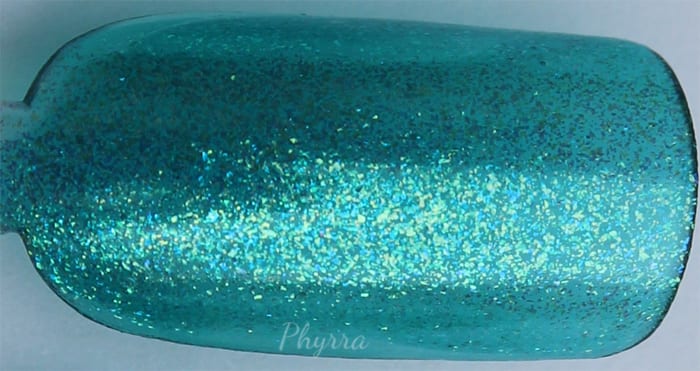 Talk Qwerty to Me
a shimmering teal polish with pops of blue and gold micro flakes
This one is by far my favorite from the collection. To my eyes it's a teal blue glass fleck with gold and blue micro flakies. Shown in 2 coats. It's gorgeous. You can layer it on top of so many different colors for a lot of multidimensional depth.
I also did some layering to give you some ideas with how versatile these polishes can be. For each of the polishes below I used 1 coat of each color.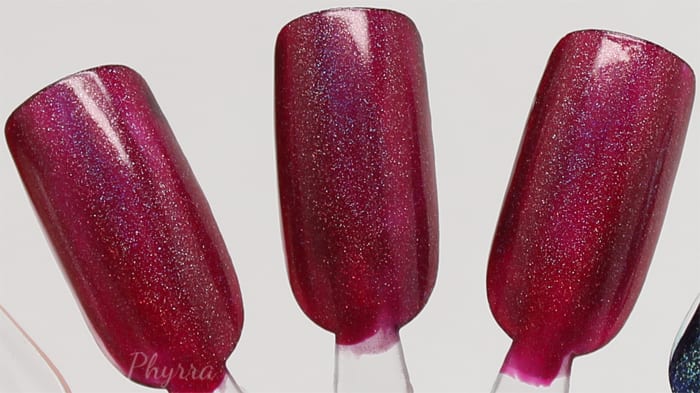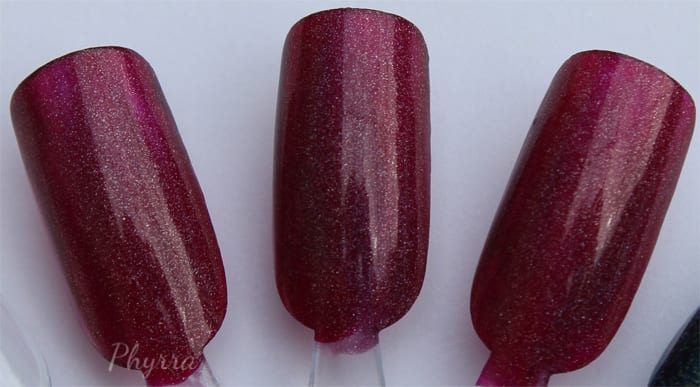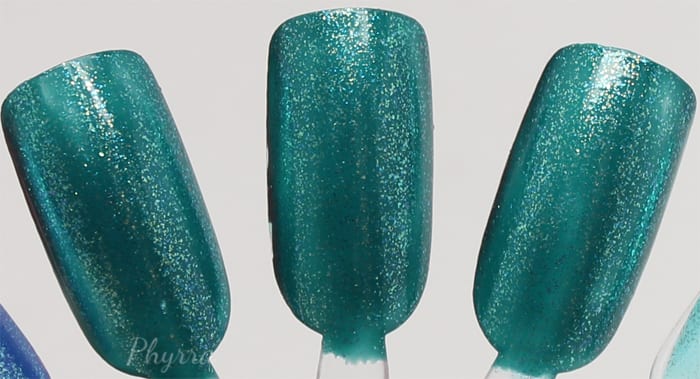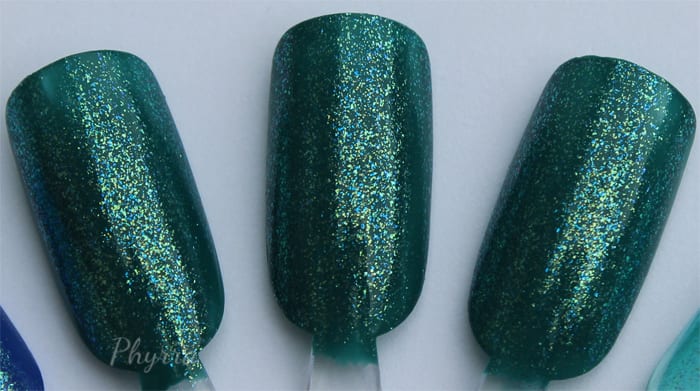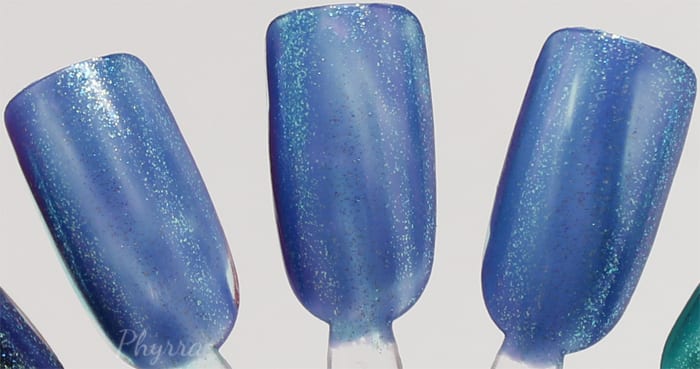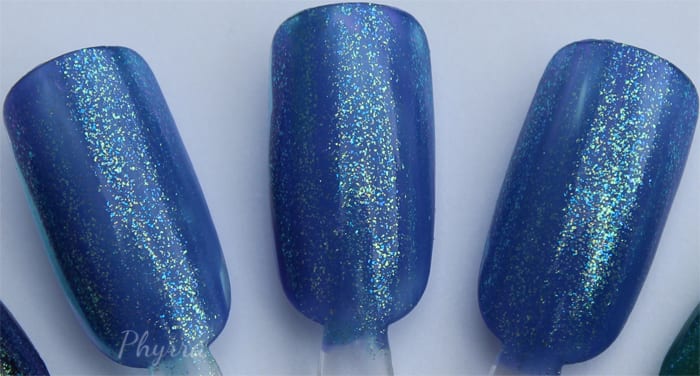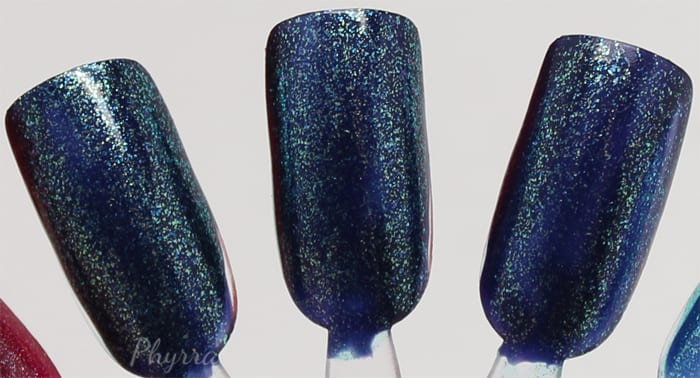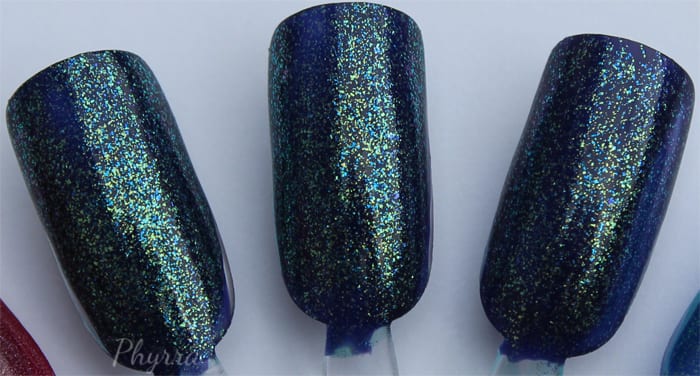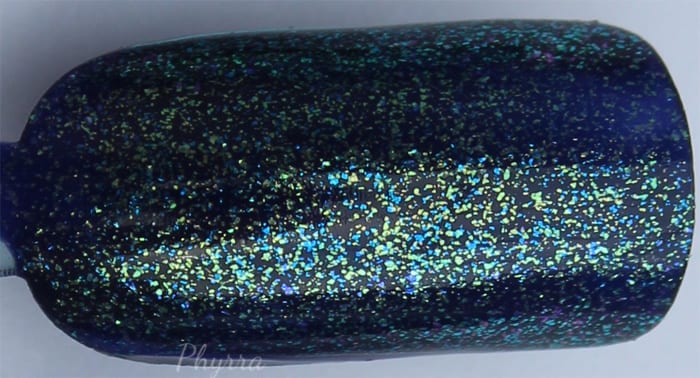 Talk Qwerty to Me on top of Soul Deep is my favorite. It's amazing. So pretty!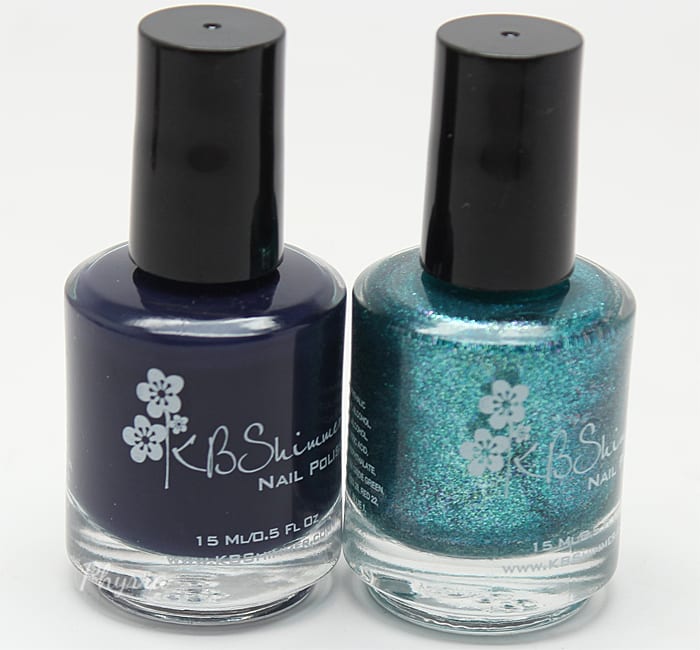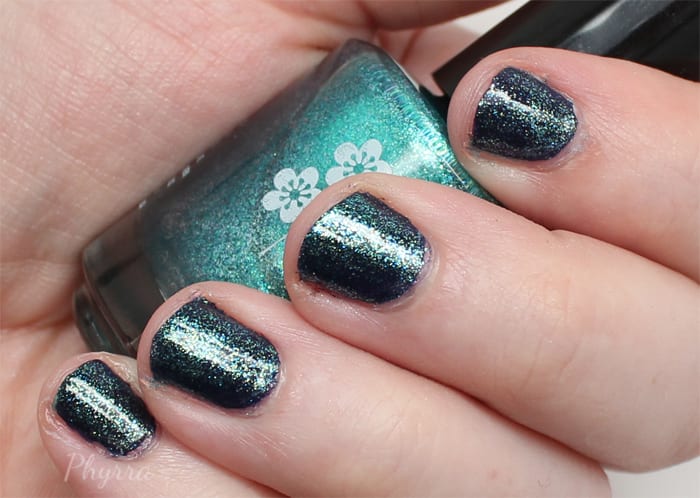 Can we talk about how cute the names are for these colors? I love them. They're so much fun! KBShimmer always does a great job with names.
Fig-Get About It, I Feel Gourd-geous, Carpe Denim, Soul Deep and Talk Qwerty to Me are my favorites from the collection. I'm absolutely in love with the combination of Talk Qwerty to Me layered on top of Soul Deep.
I really like KBShimmer's interpretation of Fall colors and I feel there's a color or three for everyone. Jelly and crelly lovers will rejoice with shades like Carpe Denim and Dark & Twisty. If you like cremes you'll fall in love with the smooth formula of shades like Soul Deep or Such a Vlad-Ass. If you love holos, you'll adore Fig-Get About It and I Feel Gourd-geous. If you want unique, look no further than Talk Qwerty to Me. It's one of the coolest and most unusual shades I've seen in a long time.
What do you think of the colors from KBShimmer? Which do you love?