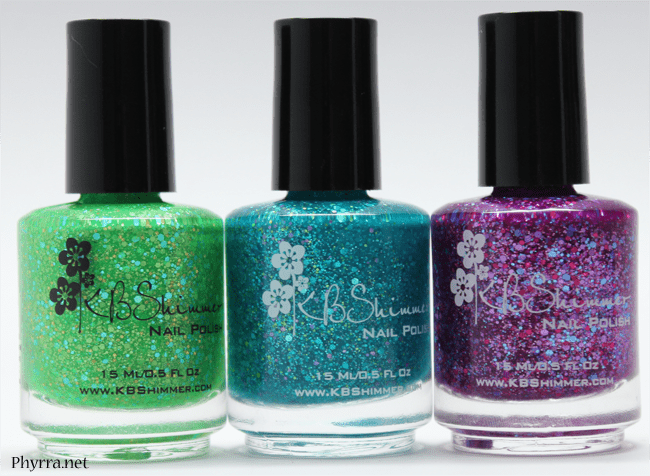 KBShimmer is coming out with a huge collection called Early Summer 2014. I've got the 3 textured polishes from the collection to show you today. I love these to bits!
PR sample.
KBShimmer Early Summer 2014 Textured Polishes
Price
$8.75 each
Availability
KBShimmer.com starting May 23, 2o14.
KBShimmer is cruelty free.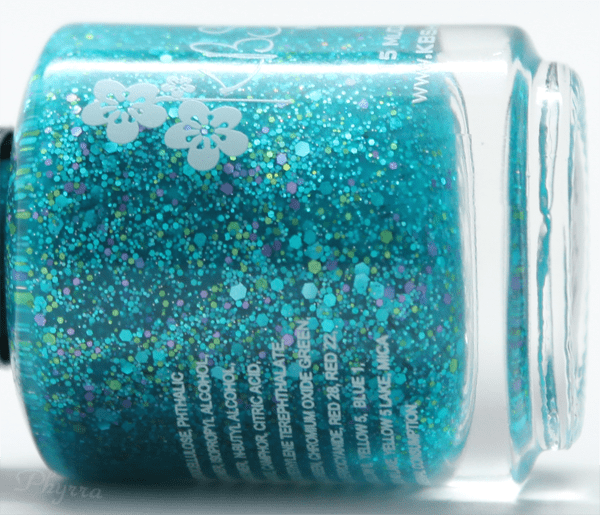 She Twerks Out
A bold aqua polish, featuring teal, lime, and violet holographic glitters. 2 Coats Recommended
My Thoughts
Hello Mermaid! This is a beautiful aqua polish. The glitters in it are pretty.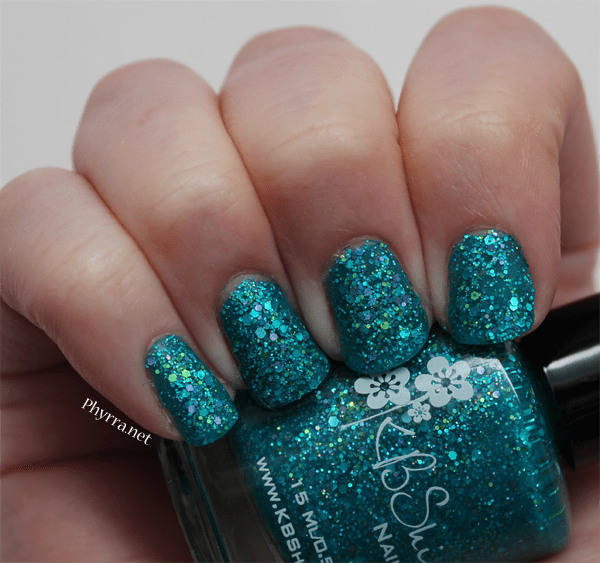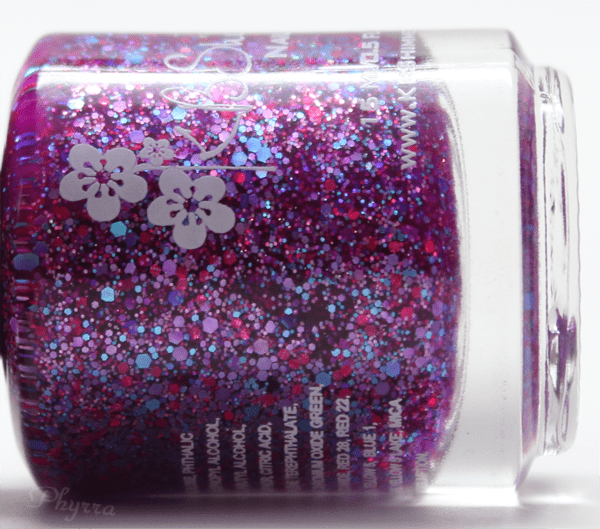 Too Pop To Handle
A purple toned fuchsia color, with violet, magenta and aqua holographic glitters. 2 Coats Recommended
My thoughts
This is my favorite of the 3 textures. To me it's a magenta purple shade. The glitters in it are stunning. I want to paint this color on my bedroom walls!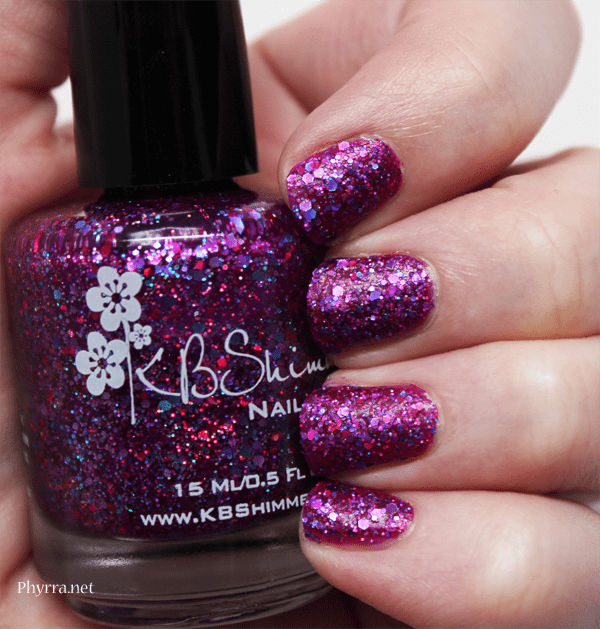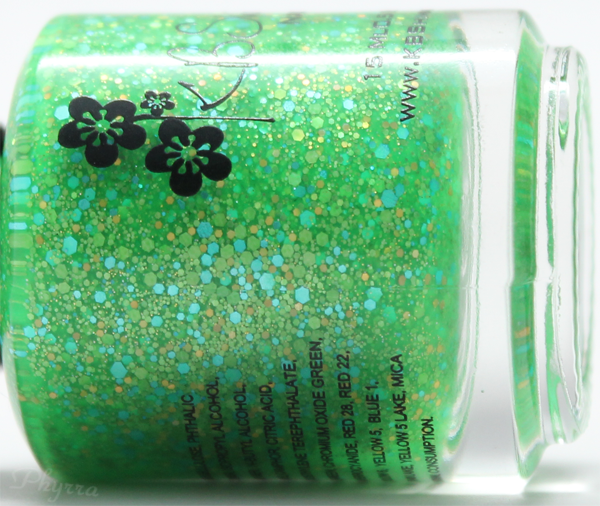 Partners In Lime
A textured polish with lime, aqua, and gold holographic glitters. 2 Coats Recommended
My Thoughts
I love this! It screams summer. Golden lime with lime, aqua and gold glitters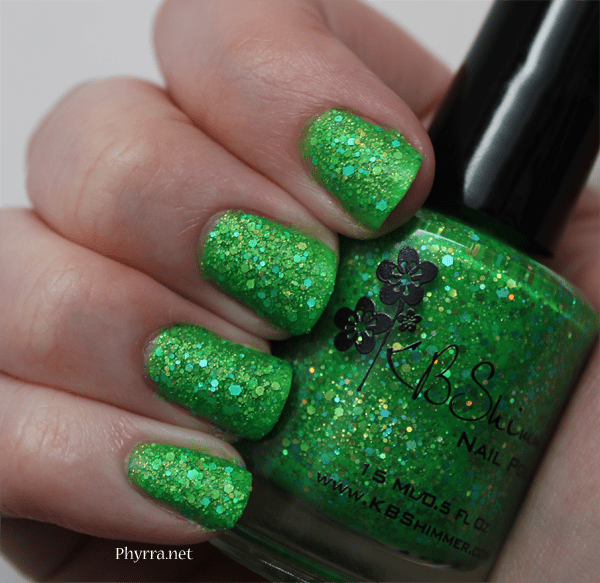 These have a matte finish. However, you can add a few coats of top coat to make them gorgeous and sparkly. I'll be reswatching these and also getting pictures of them in direct sunlight and with top coat. These images were taken in my studio lighting and they're a tad dark.
However, I couldn't hold off on showing these to you because I absolutely love them. They're easy to apply. They dry down relatively fast for mattes.
KBShimmer recommends 2 coats for these. I used 2 coats for my swatches. They also say they dry more semi-matte than matte, and I would say that is fairly accurate. The glitter load is heavy, but so gorgeous in these polishes.
What do you think of the upcoming textured polishes from KBShimmer? Would you wear them? Has a nail polish color ever inspired you to paint your walls?
Last Updated on