KBShimmer Beach Break Collection
Hey friends, sorry for the radio silence on the blog, but I've still been active on IG & Facebook. Anyhoo, today I've got my KBShimmer Beach Break collection swatches and review to share with you.
In case you don't know, KBShimmer is a cruelty-free indie nail polish company. They have a ton of vegan products, including their nail polish. I highly recommend their lotion and body sugar scrubs too. KBShimmer is located in Indiana.
PR Sample.
Where to Buy
Amazon, KBShimmer
Price
$10 a bottle
KBShimmer Beach Break Nail Polishes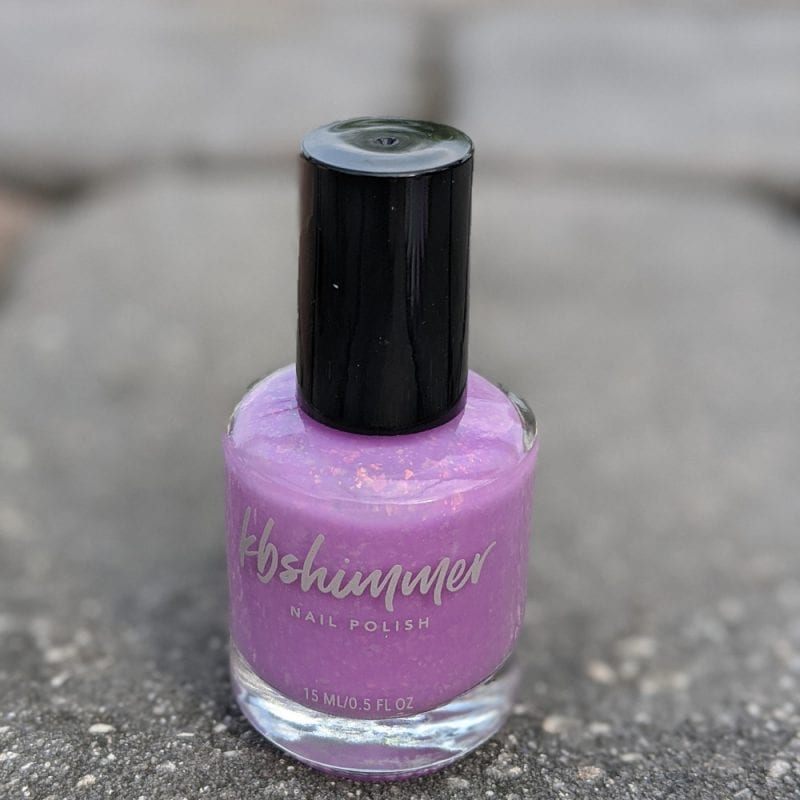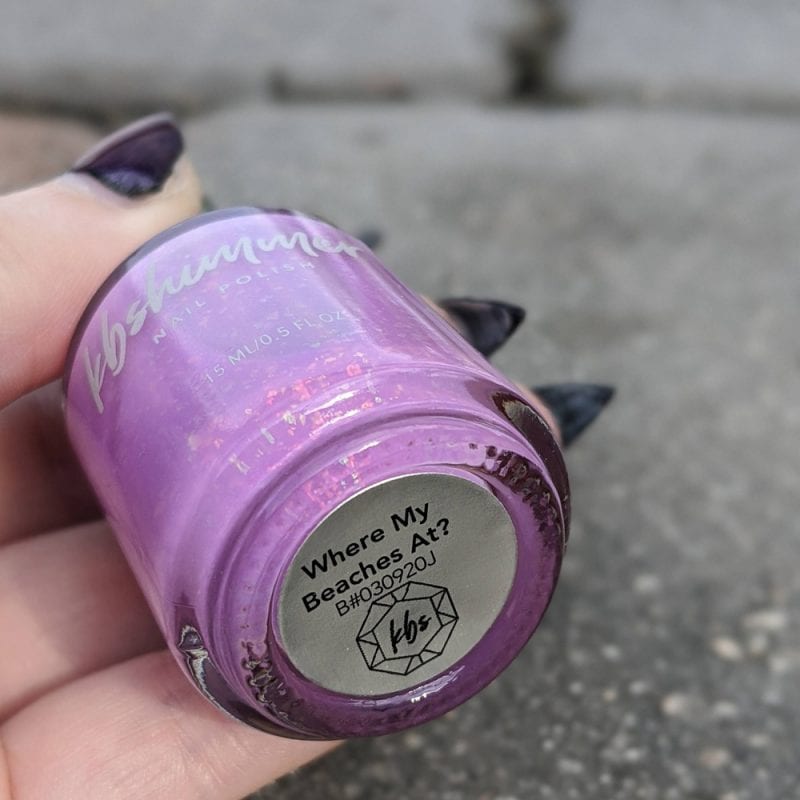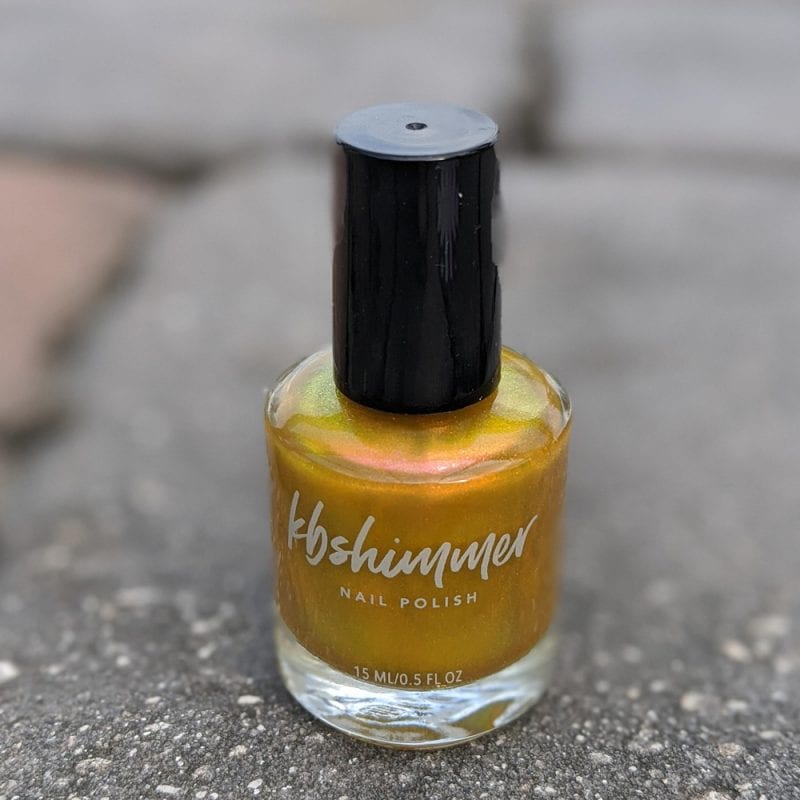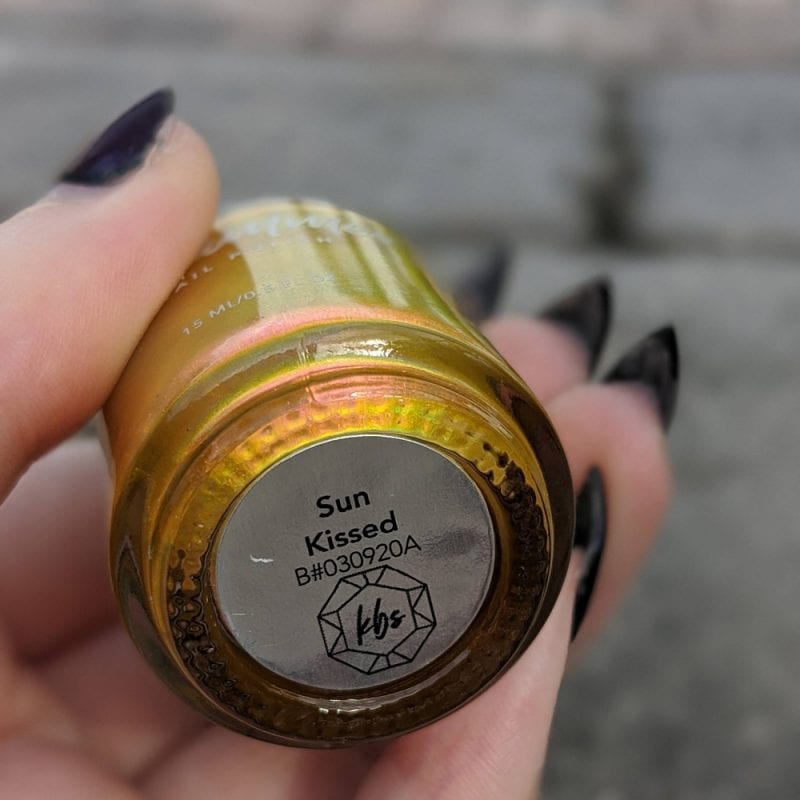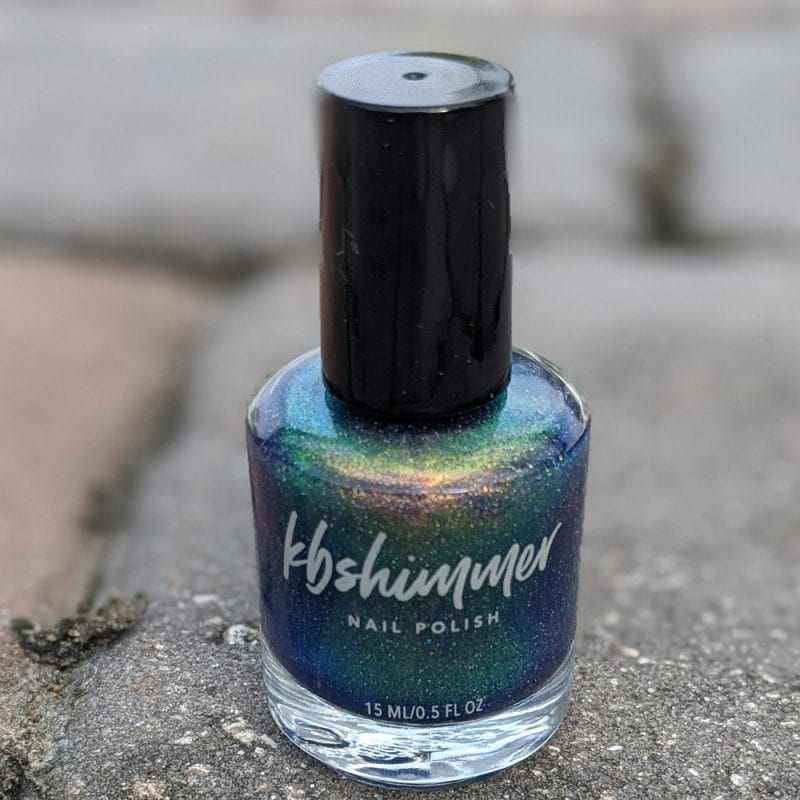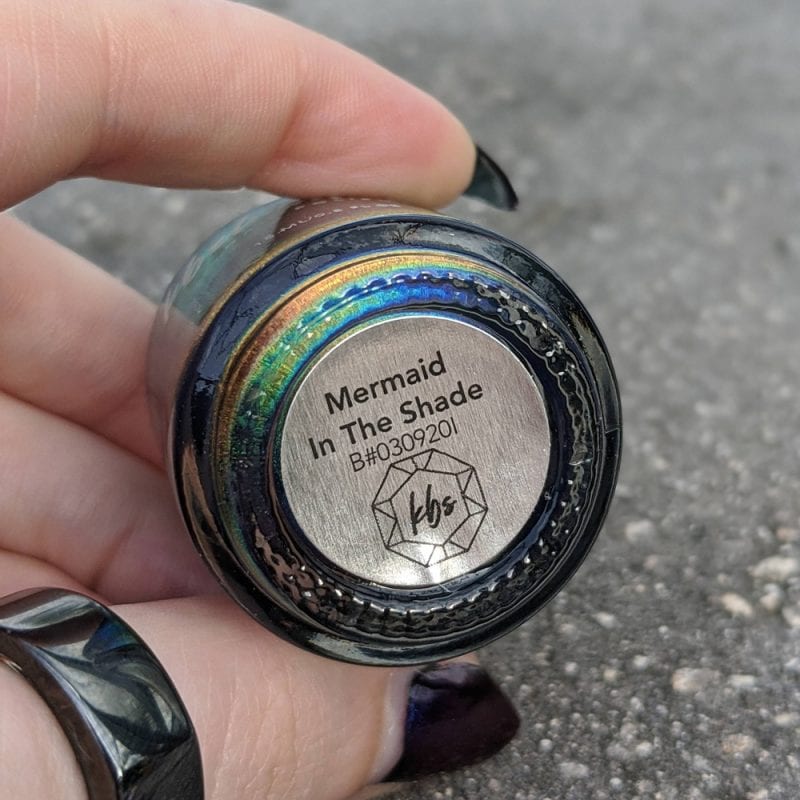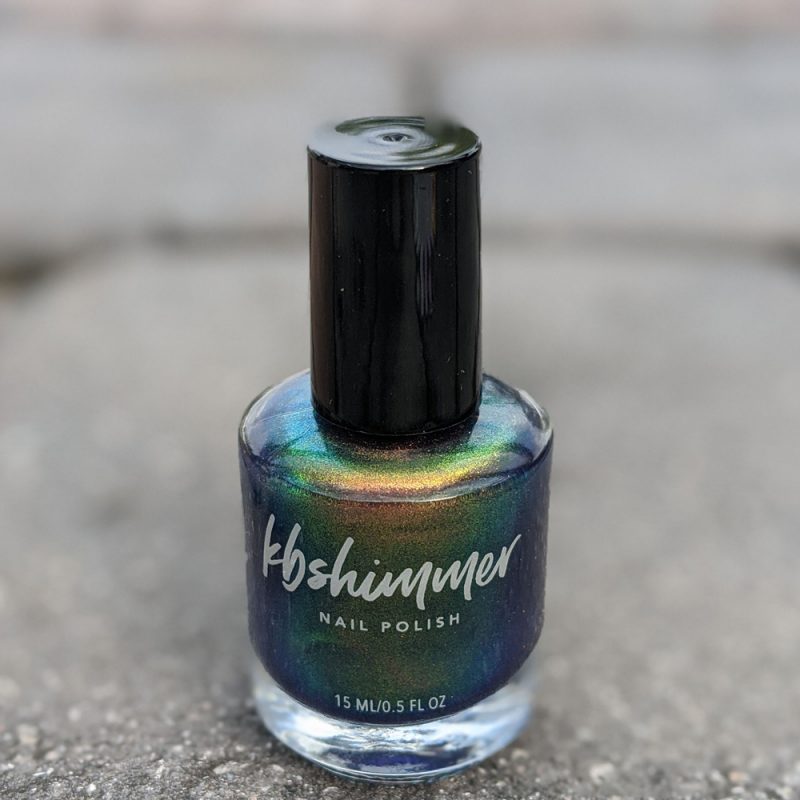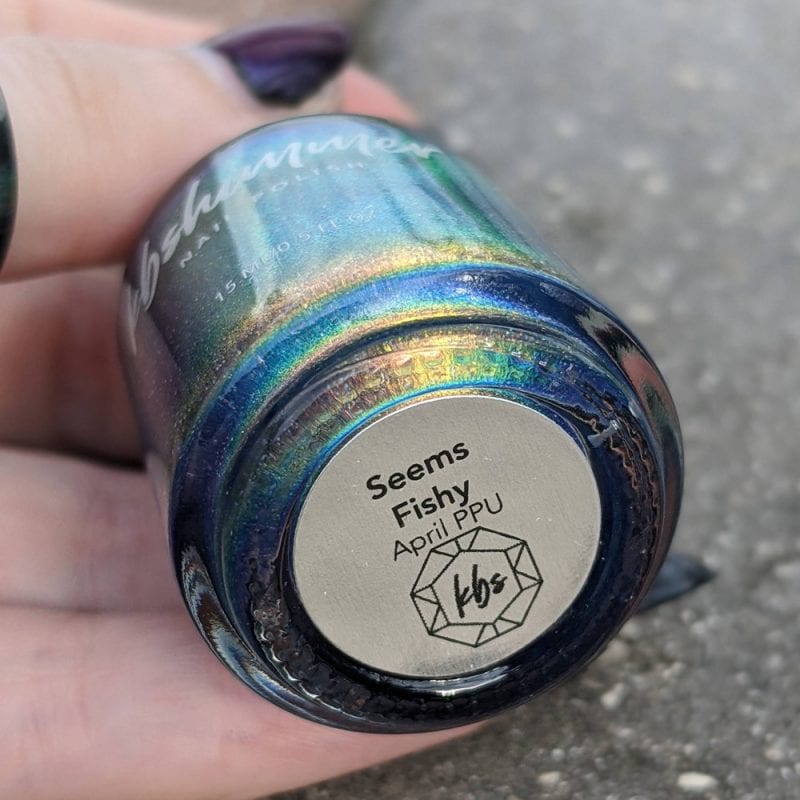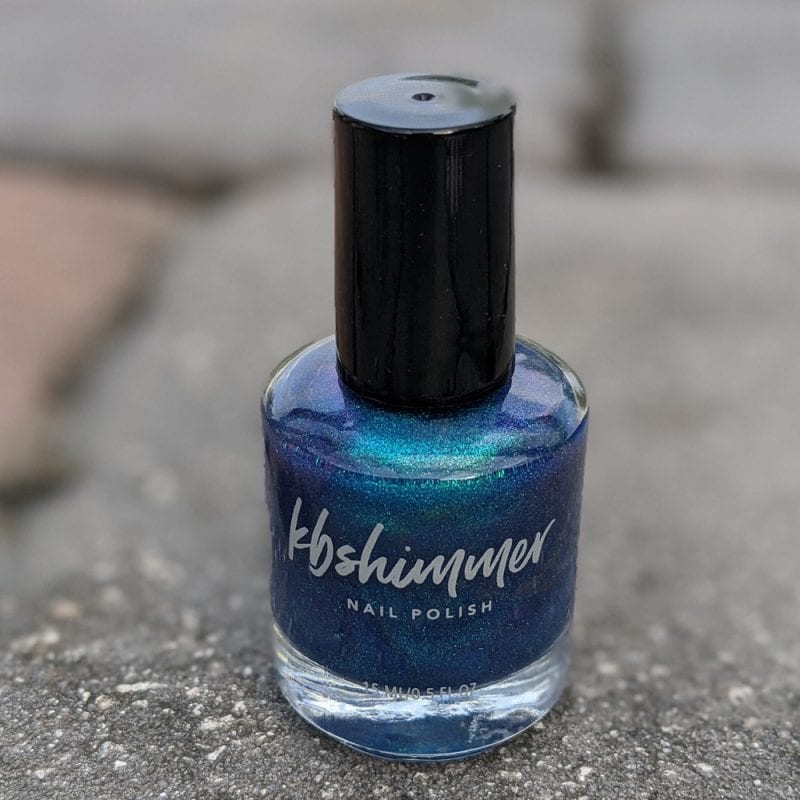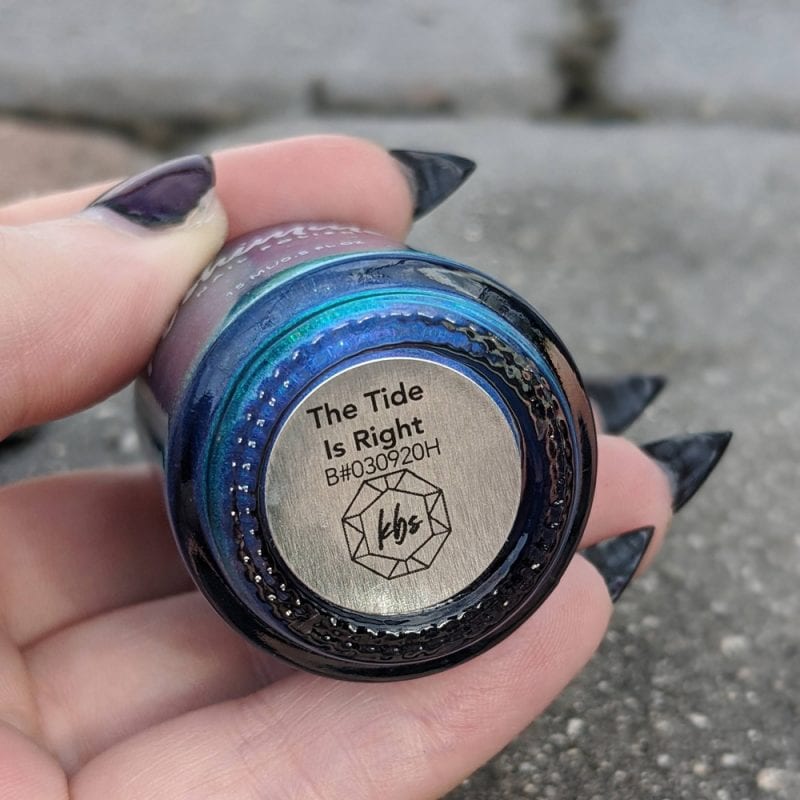 KBShimmer Beach Break Collection Swatches
Below are the KBShimmer Beach Break Collection swatches on a nail wheel. I did two coats of each color.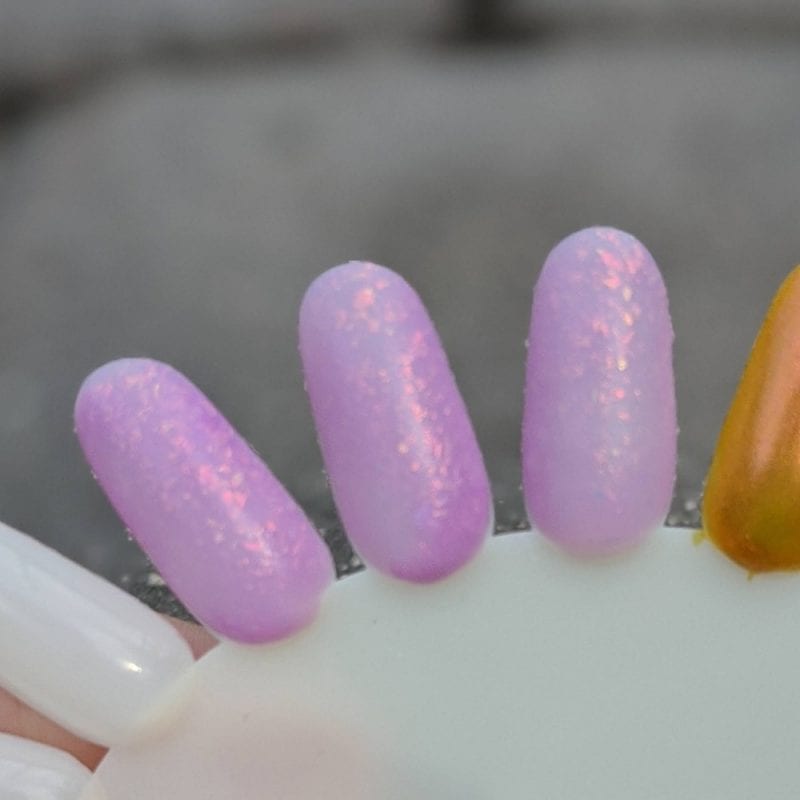 Where my Beaches At (thermal)
a bold orchid thermal polish loaded with flakies in green, pink, orange and gold. Extremely reactive, a light orchid quickly appears before fading into a pale violet and almost white. Best in 2-3 coats.
I love bold orchid hues! I adore the cute flakies in this polish. It does change quickly too, as it was changing just from me walking outside my air conditioned home into the heat and humidity of Florida.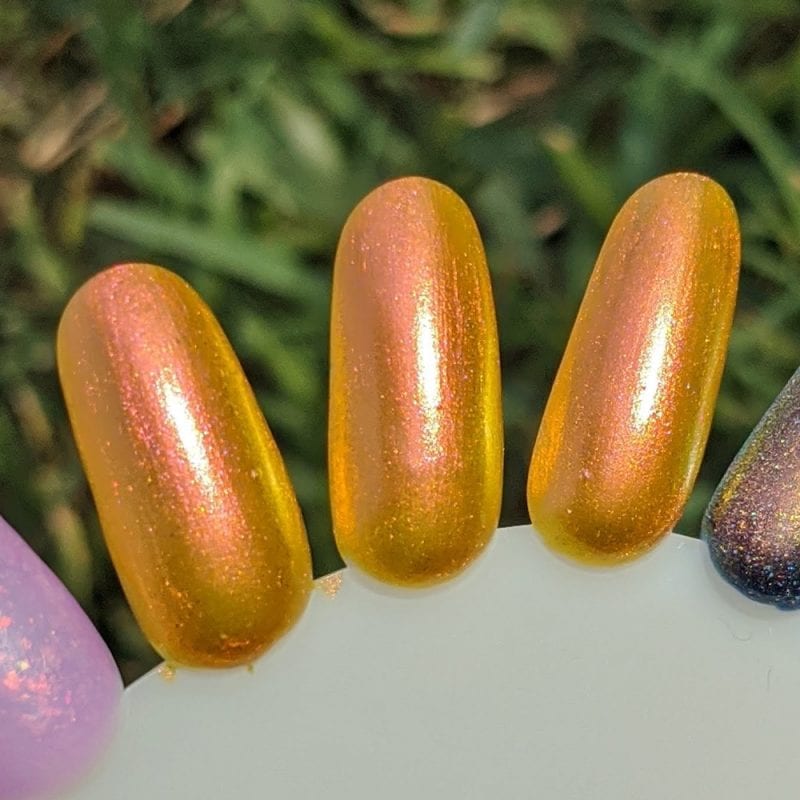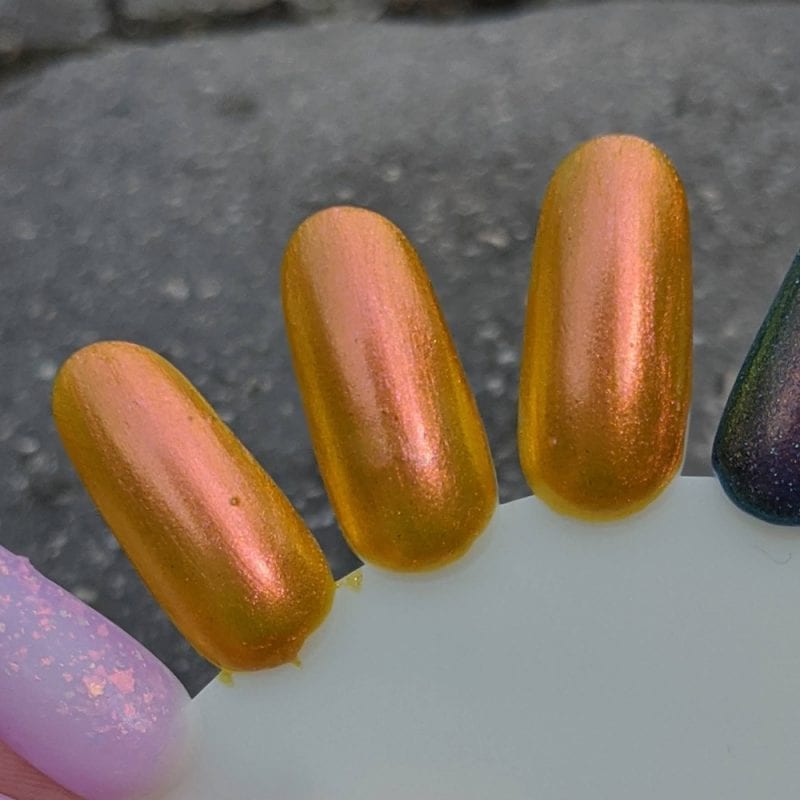 Sun Kissed
a bright and bold multichrome featuring a sunny lemon-yellow giving way to softer hues of orange, gold and blush for a truly tropical polish. Best in 2-3 coats.
I really like the golden-pink shift with the yellow base shade in Sun Kissed.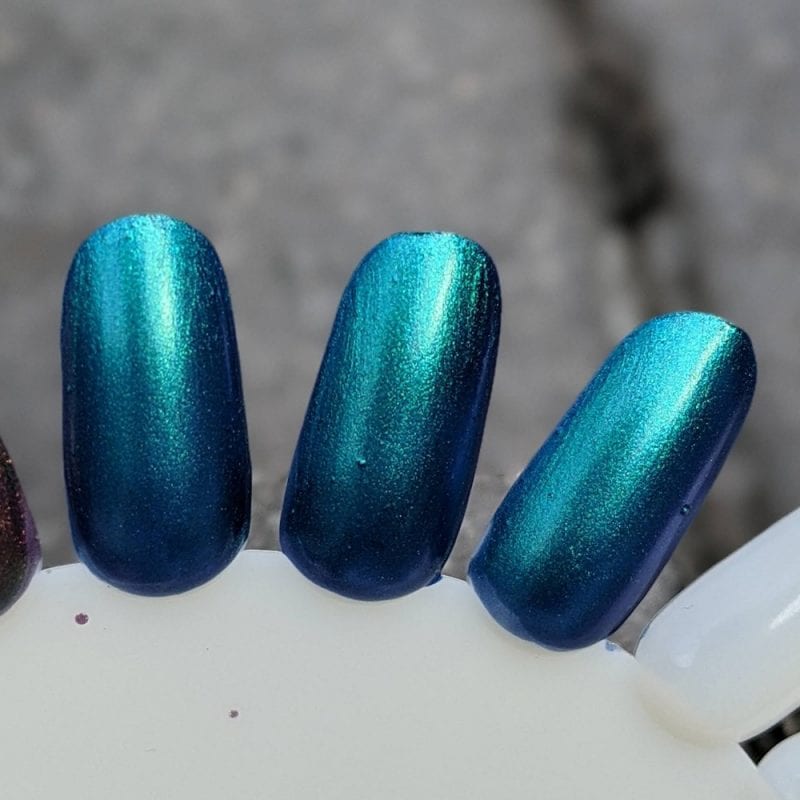 The Tide is Right
a bold aqua color dances with a bright emerald shade. A change in lighting or angle reveals navy and royal hues that give way to indigo and purple. Best in 2 coats.
I'm hooked on teal blues. I love the subtle shift to emerald, navy, aqua, indigo and purple with the Tide is Right.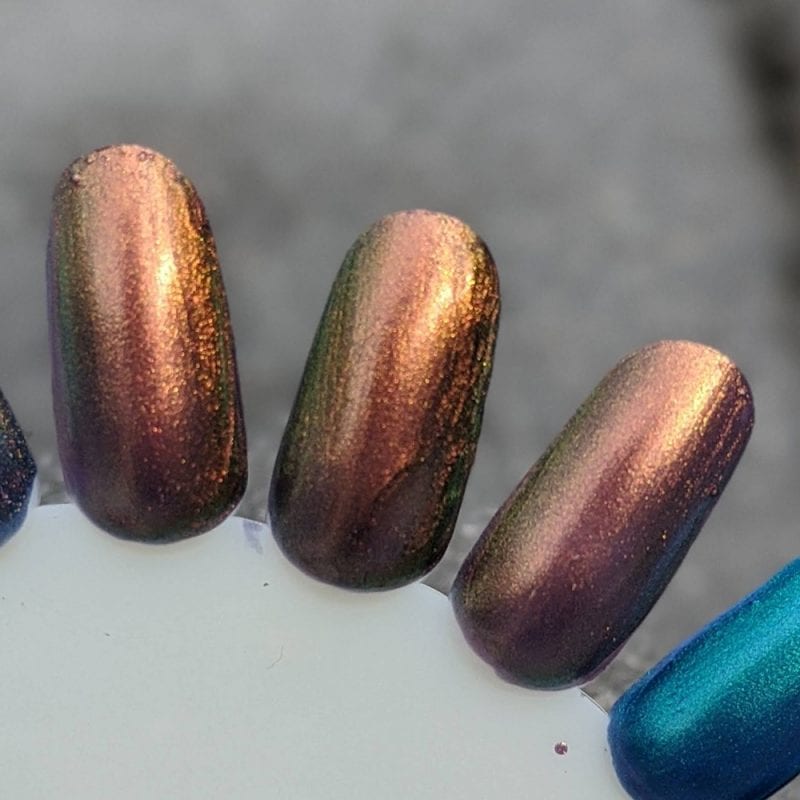 Mermaid in the Shade
A pale, violet-purple base is boldly accented with a shimmer that shifts in a rainbow of hues. In the shade, see pops of pink, copper, gold, lime, blue and indigo. In brighter lighting, the gold and greens shine through. Extreme angles reveal a pop of deep purple. This multichrome shimmer is best in 2 coats.
I was shocked by how Mermaid in the Shade likes to stick to gold, copper, and orange on me.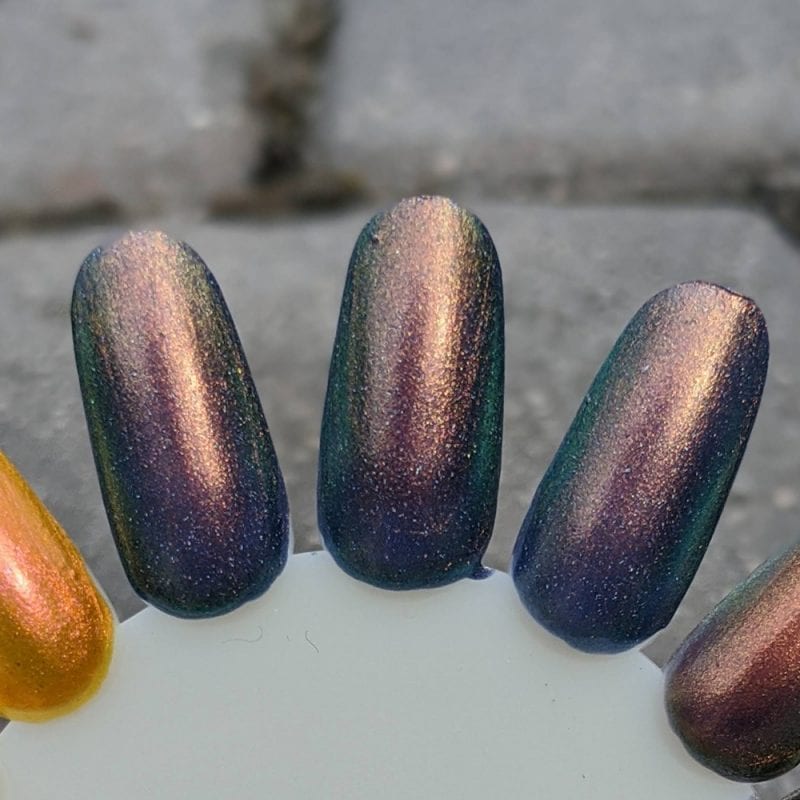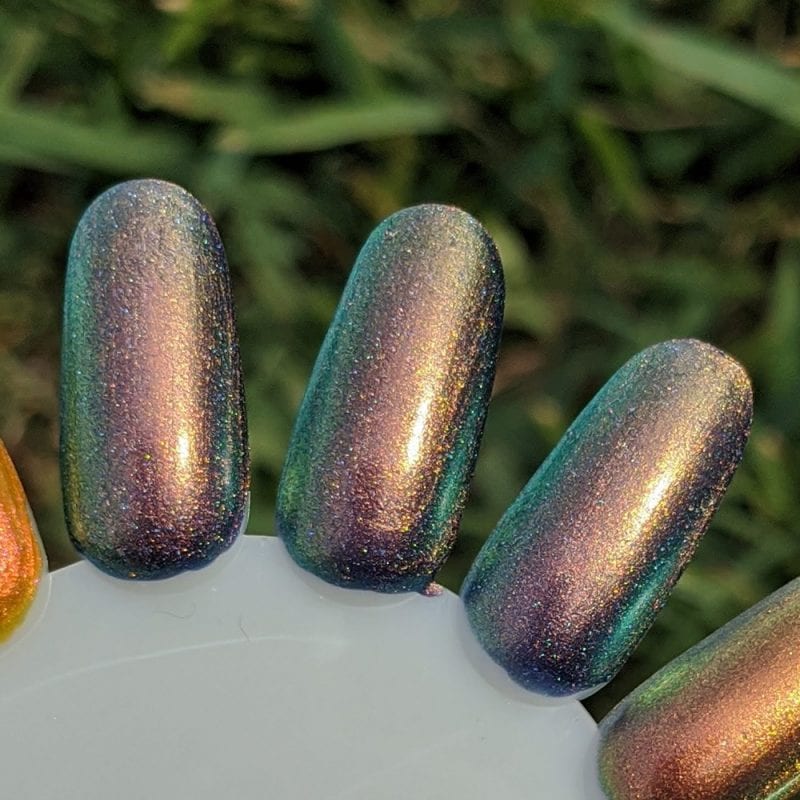 Seems Fishy (April Polish Pickup)
Inspired by Boesemani Tropical Rainbowfish, Seems Fishy starts with a deep indigo base boldly accented with a shimmer that shifts in a rainbow of hues. In the shade, see pops of red, pink, orange, lime, green, and blue. The gold and greens really shine through in brighter lighting, and the more extreme angles reveal a pop of deep navy. A scattering of holo micro flakes completes this stunning multichrome polish.
Seems Fishy is my favorite nail polish color from this entire collection. I love how it is constantly shifting from deep indigo blue to blush pink to lime to gold to teal. It's going to be my next mani once I get my nails filed down.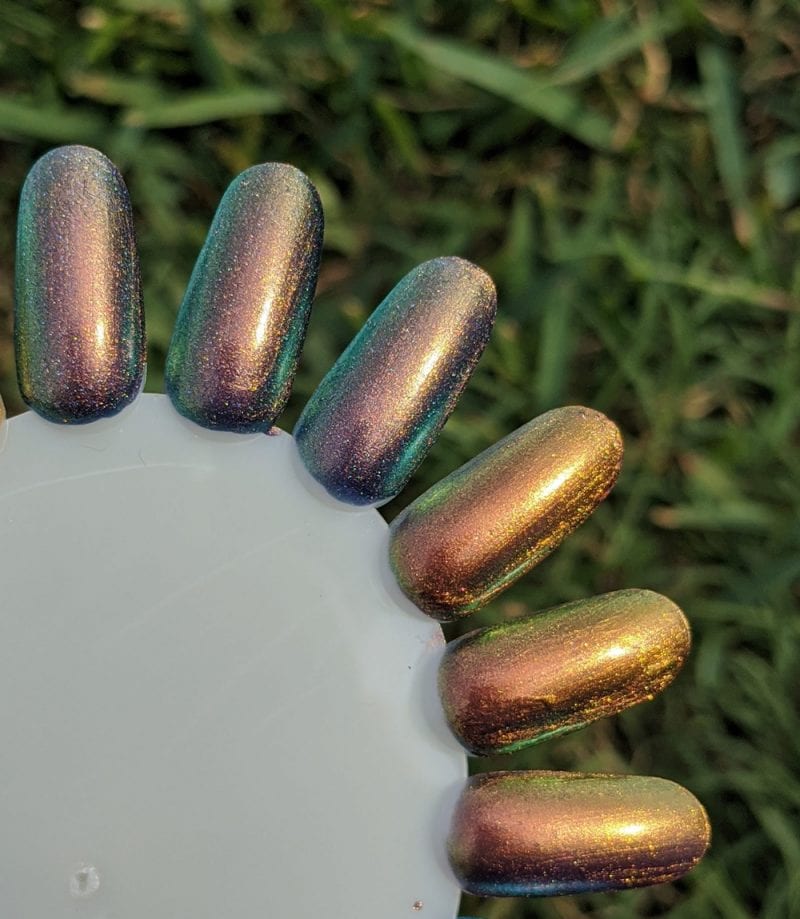 While Seems Fishy and Mermaid in the Shade look nearly identical in the bottle, once worn, Mermaid in the Shade pops a lot of copper and gold for me.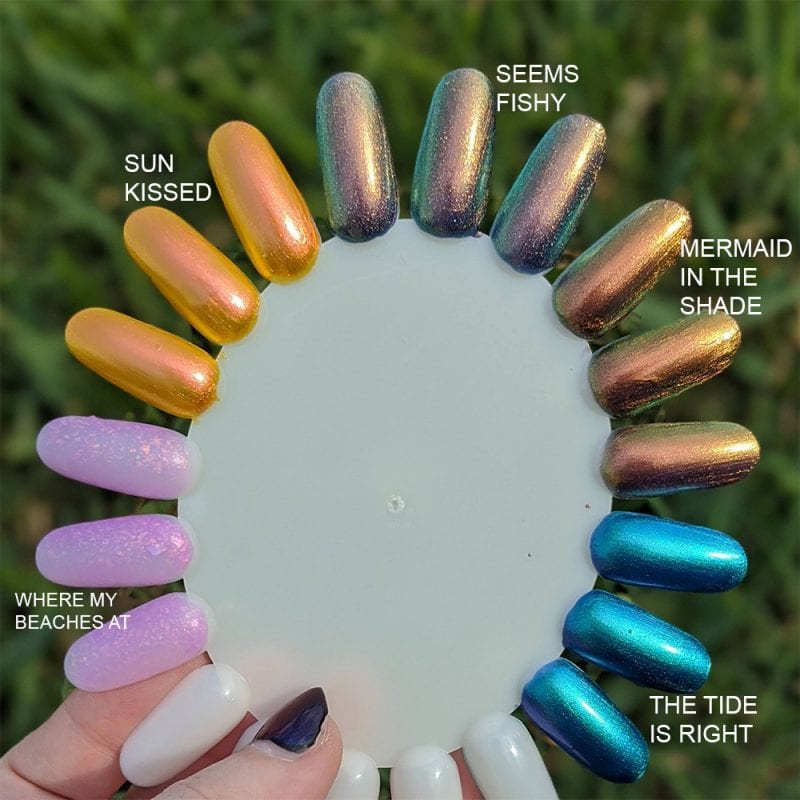 Beach Break Collection Favorites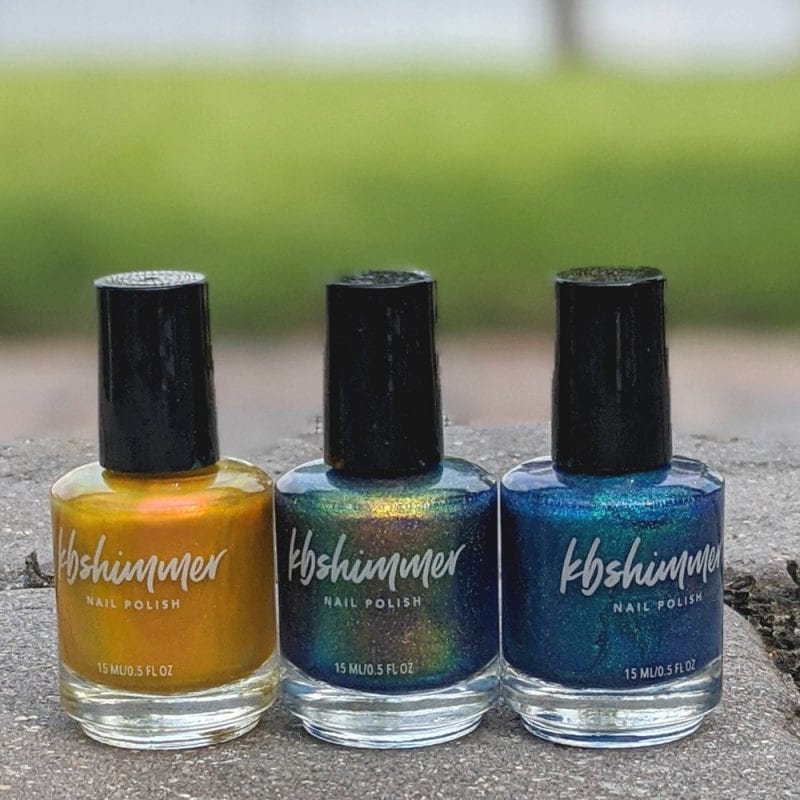 My favorites from the KBShimmer Beach Break Collection are Sun Kissed, Seems Fishy, and the Tide is Right. I really love the gorgeous multichrome hues in these three colors.  Kbshimmer nailed it for me with these colors!
Beach Break Collection Review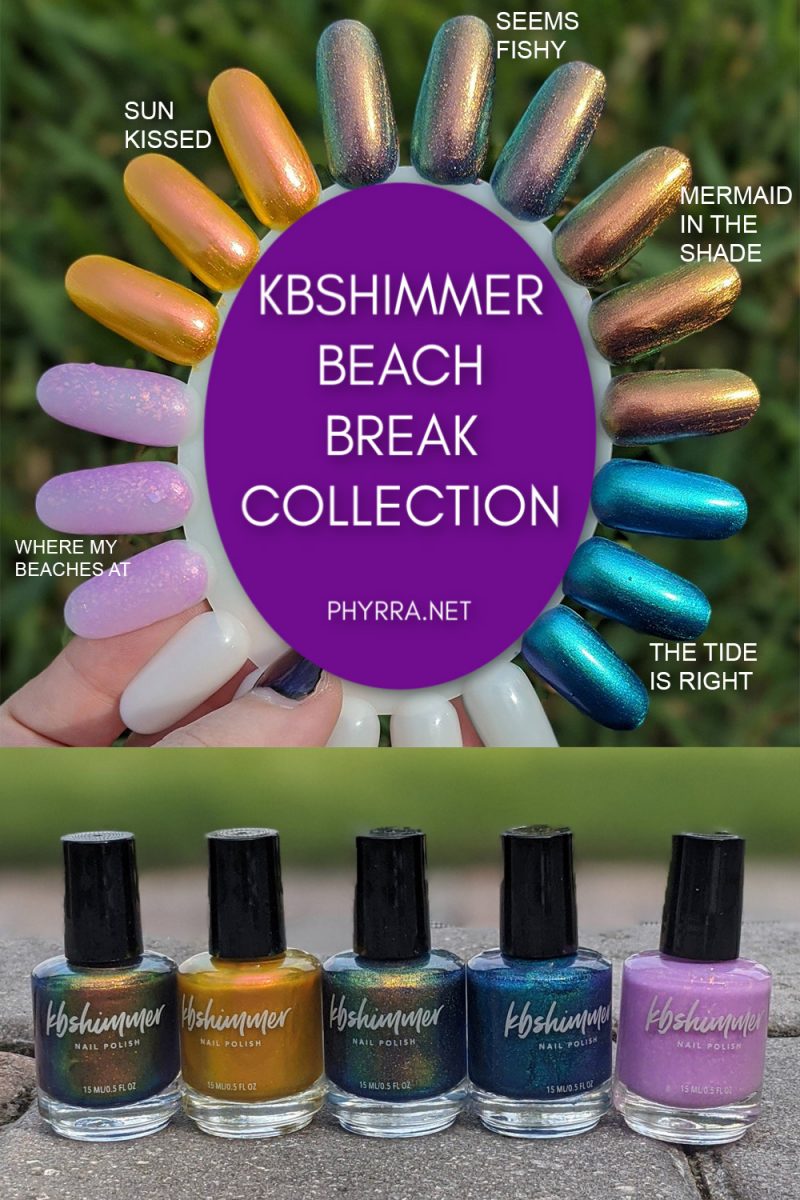 The KBShimmer nail polish formula is my all-time favorite nail polish formula. The bottles now have a nice, wide brush, making it easy for me to do my nails in a single swipe. The formula itself wears flawlessly on my claws, lasting 2 or 3 weeks without chipping, though I do end up with some minimal wear on my tips. On natural nails I can easily get 5 days of wear with the right top coat.
The KBShimmer Beach Break collection launched March 27, 2020 and is available now. It also has additional colors of Knot Today, Isle Drink to That, Lovers Coral, Turtley Awesome, and Water Relief.
You can purchase KBShimmer from Amazon or KBShimmer for $10 a bottle.