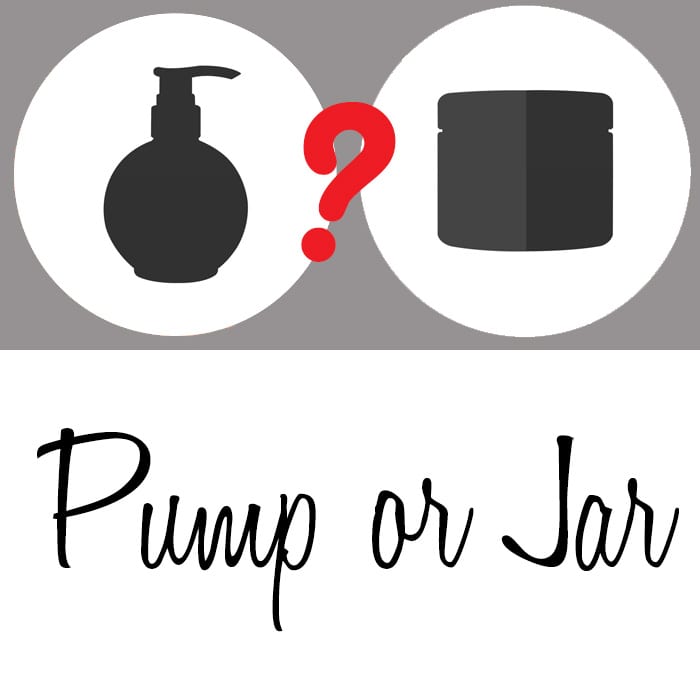 Which do you prefer – a jar or airless pump? When it comes to anti-aging moisturizers (or any type of skincare product for me for that matter) I detest a jar. I want an airless pump or a squeeze tube. I feel like the anti-aging ingredients and other goodies inside the moisturizer will work better if they're kept away from the air.
I am so sick of seeing companies say 'women want fancy jars to stick their fingers into and put on their vanity.' I hate sticking my fingers into jars. Yuck. I don't enjoy the feeling of scooping out the cream. I don't care so much for what the packaging looks like because I put it into my bathroom storage, away from the sunlight. And when it comes to travel, I'd definitely prefer to have an airless pump or a squeeze tube, something that's more lightweight and travel friendly than to lug around a heavy jar.
When I do sometimes try cruelty free anti-aging moisturizers in jars, my opinion is typically, I like the product, hate the packaging, would only repurchase if it comes in better packaging. I know I'm not alone in my dislike of jars, because Paula from Paula's Choice loathes them too.
So how about you  – airless pump or jar?