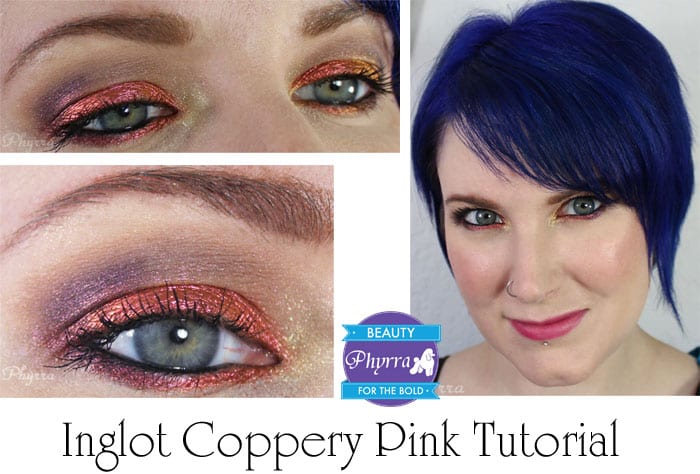 I love Inglot 81 pigment! I had to wear it again today. I used it with Darling Girl Glitter Glue. It does a great job of helping the color to show off its multi-chrome effect. I see orange, copper, pink and hints of cranberry, too, in Inglot pigment 81. Such an amazing color! I need to know the other pigments by Inglot that are this unique and amazing.
Inglot Coppery Pink Tutorial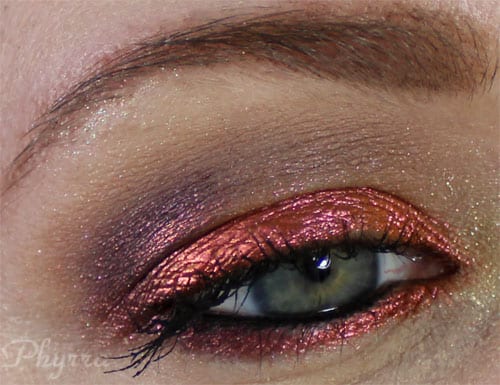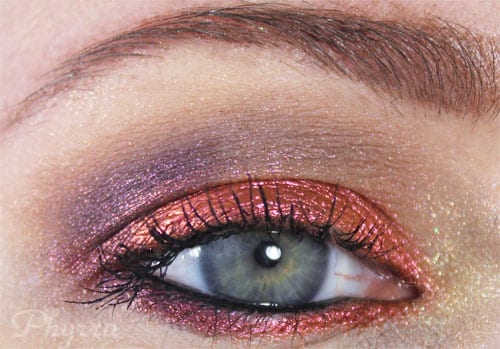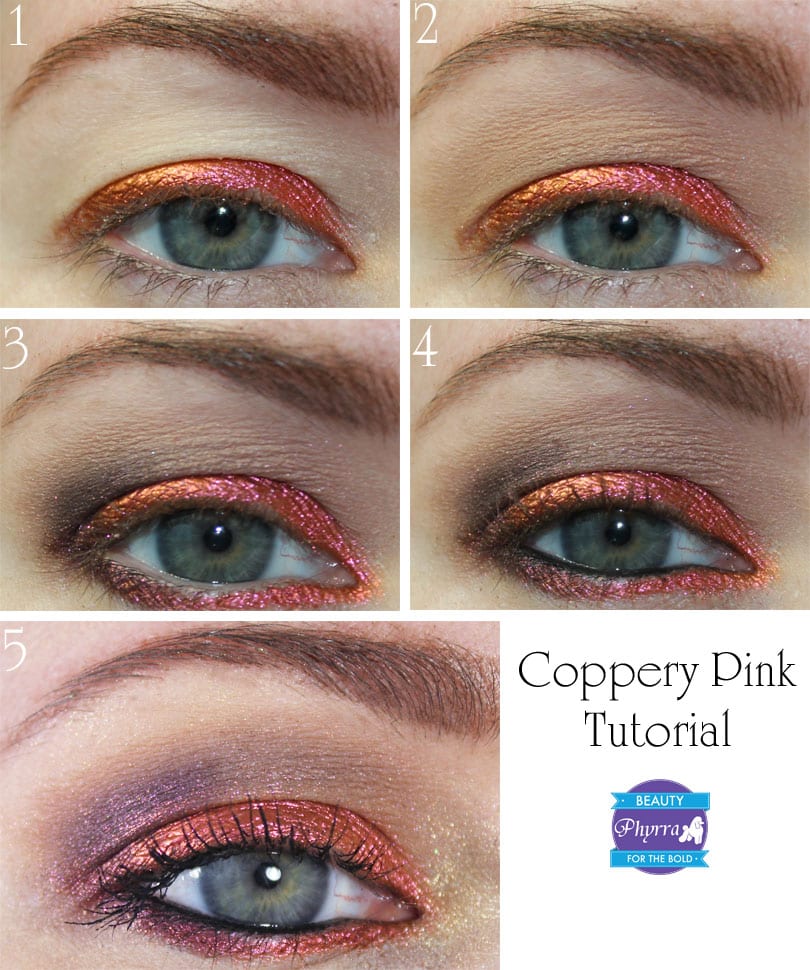 Inglot Coppery Pink Tutorial
Apply a thin layer of Darling Girl Glitter Glue to the lid, then brush on Inglot 81 pigment.
Sweep Urban Decay Walk of Shame onto the browbone and crease. Blend Urban Decay Naked2 into the crease, blending upwards.
Deepen the outer crease, outer corner of the lid, and outer lower lash line with Morgana Cryptoria Labyrinth. Smudge Inglot 81 into the inner lower lash line and inner v.
Line the waterline with Tarte Onyx and curl your lashes.
Add mascara and highlight at the inner corner and under the brows with Meow Aurora Australis.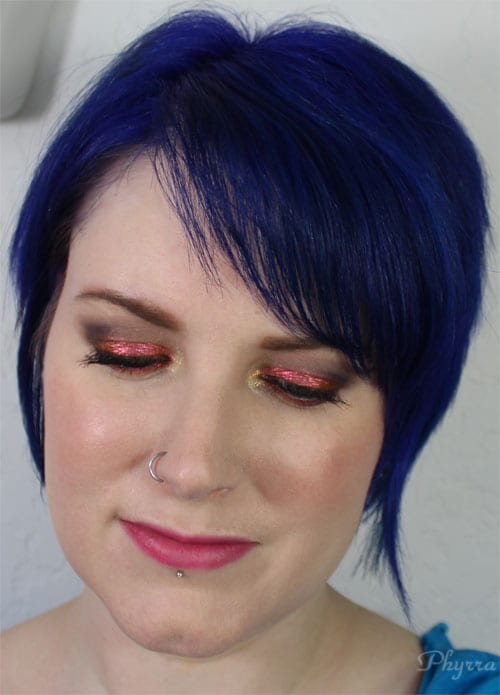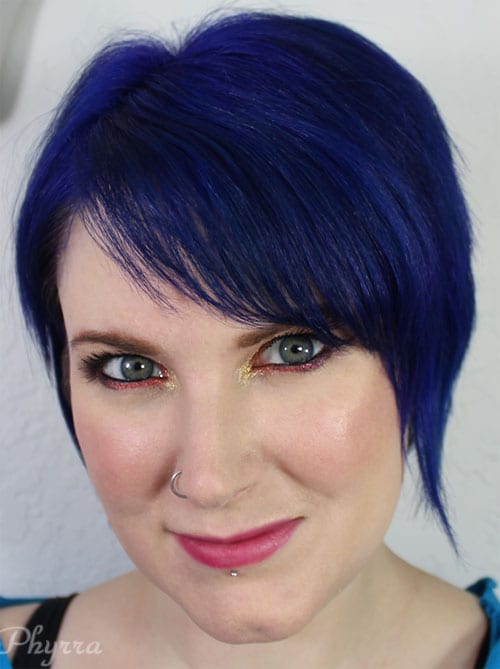 Eyes
Too Faced Shadow Insurance
Urban Decay Walk of Shame – browbone
Urban Decay Naked2 – crease
Darling Girl Glitter Glue – lid
Inglot Pigment 81 – lid and inner lower lash line
Morgana Cryptoria Labryinth – outer crease, outer v, outer lower lash line
Meow Aurora Australis – inner corners and under brows
Anastasia Dip Brow in Dark Brown
Tarte Onyx – waterline
Too Faced Better Than Sex Mascara
Face
Tarina Tarantino Pearl Glow Face Primer
Cover FX CC Cream in N Light
essence beauty Natural Glow – blush
bareMinerals Secret Radiance glow – highlight
Lips
OCC Makeup Lip Tar Pencil in Super NSFW
Arg, my hair is feeling awkward to me right now. I want to grow it longer, but I feel like the only way it looks good is if I'm wearing a headband, and I get tired of constantly wearing headbands.  Ah well, and this too shall pass!
This was my Christmas look and I loved it. Quite different from the golds, greens or burgundies I usually go for. What did you wear for Christmas?
Last Updated on