I've had Hautelook shipping problems yet again today. I used to LOVE Hautelook and order from them frequently. Then I started experiencing broken merchandise every time I ordered. EVERY SINGLE FUCKING TIME. I reached out to their customer service over and over again, because it's always the same problem – they don't pack fragile stuff properly. Their customer service has been lacking on this issue. I emailed, called and even spoke with them on reddit about the shipping problems. They said they were going to fix the issue but they have never ever fixed it.
So I started ordering less from Hautelook and stopped mentioning them on my blog. In the past year I ordered from them only twice – in March 2015 (hair stuff that was not fragile), and most recently September 2015. I only ordered from them recently because Illamasqua was on the site and I desperately wanted the Naked Rose Powder Blusher. In addition to the blush, I picked up the Fatale Palette, Mislead Eyeliner Cake and a blending brush.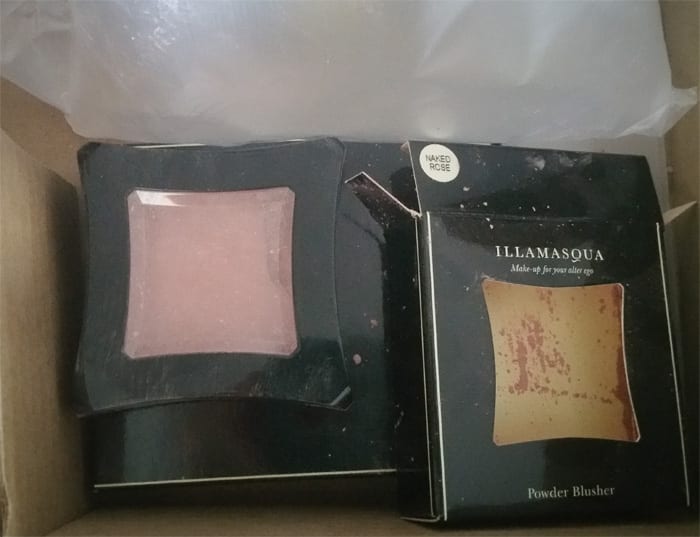 Once again, Hautelook disappoints because of course my blush arrived partially shattered. Is it usable? Yes. Will Hautelook replace the item with a non-broken one? No. Did Hautelook pack the item properly? No. All of my items were tossed into a box with a single air packet. No tissue paper around them to prevent breakage, nothing. It's clear that for the past few years Hautelook just doesn't give a fuck about packaging fragile items like makeup properly.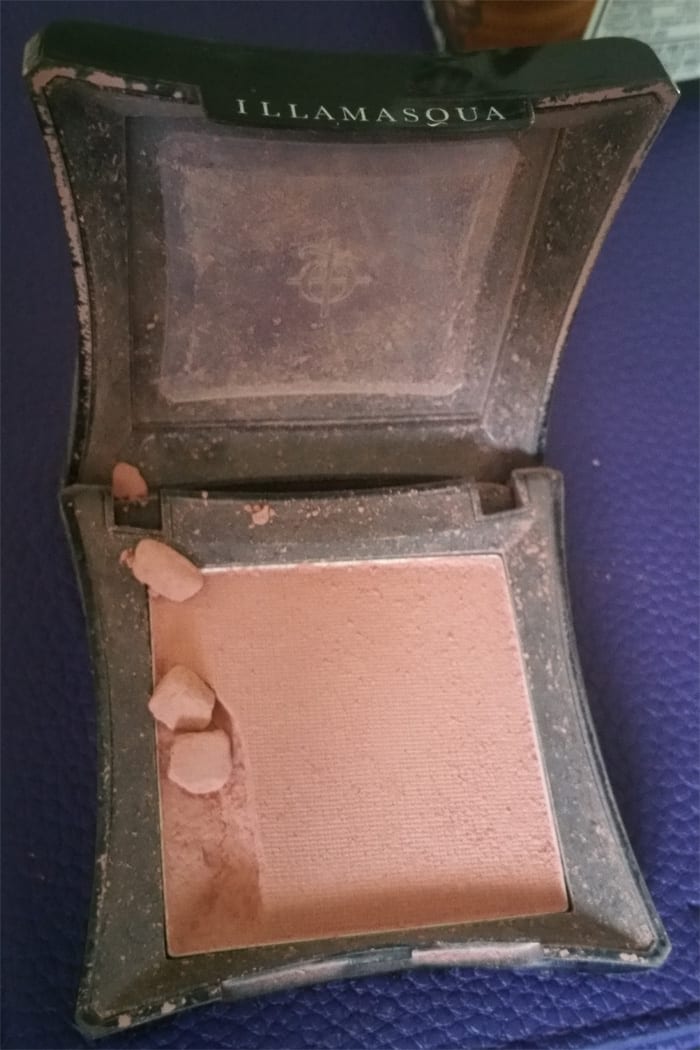 You can see my blush, which is partially shattered and very disappointing.
My recommendation with Hautelook is to think twice before you order. I'll be avoiding ordering makeup products from them for the forseeable future since they can't seem to fix their shipping problems and their customer service doesn't do anything about it.
Edit – Hautelook reached out to me via Twitter to resolve this issue. They refunded me for the broken blush. I told them more importantly, that they need to fix the shipping issue. I pointed out that I have contacted them about this issue via email, live chat, phone and reddit over and over and over for the past 2 years and it still keeps happening. They said they would bring this issue up again to their beauty and fulfillment teams.
How would you feel if your order arrived broken?