Darling Girl Double Feature Die Hard & Love Actually
I'm excited to be sharing the new Darling Girl Double Feature Die Hard & Love Actually. These two collections launch tonight at 9pm EST. They're inspired by the movies Die Hard and Love Actually.
PR samples.
What I'm Wearing in the Video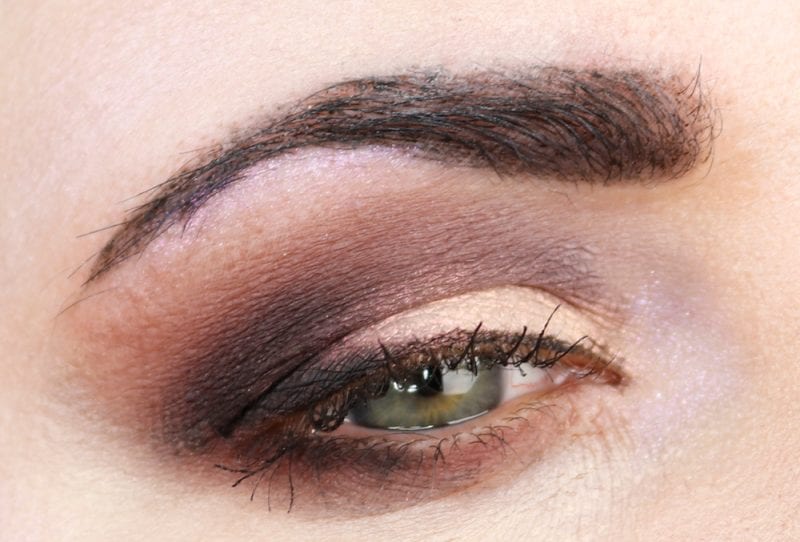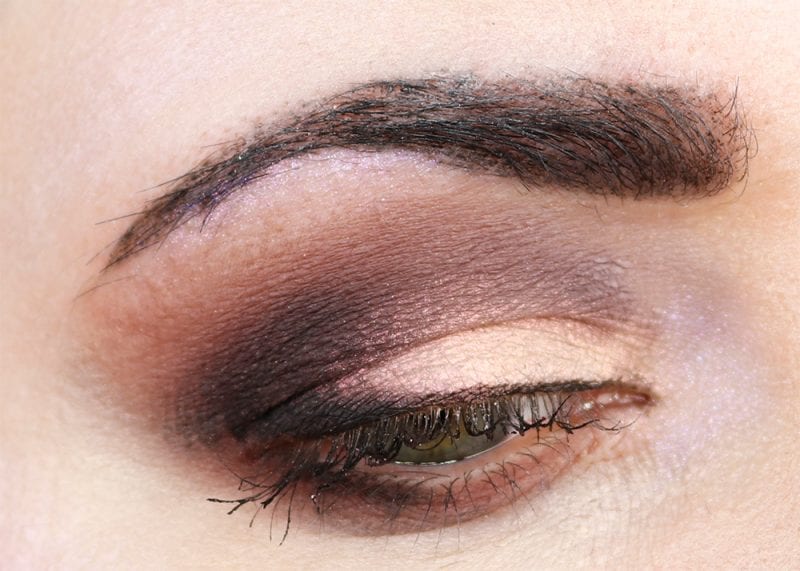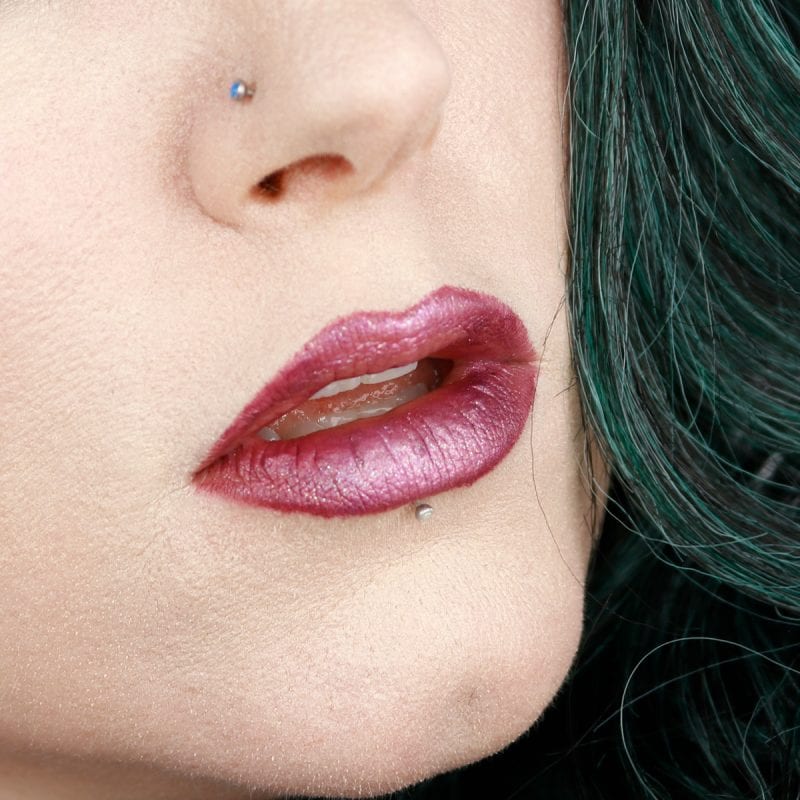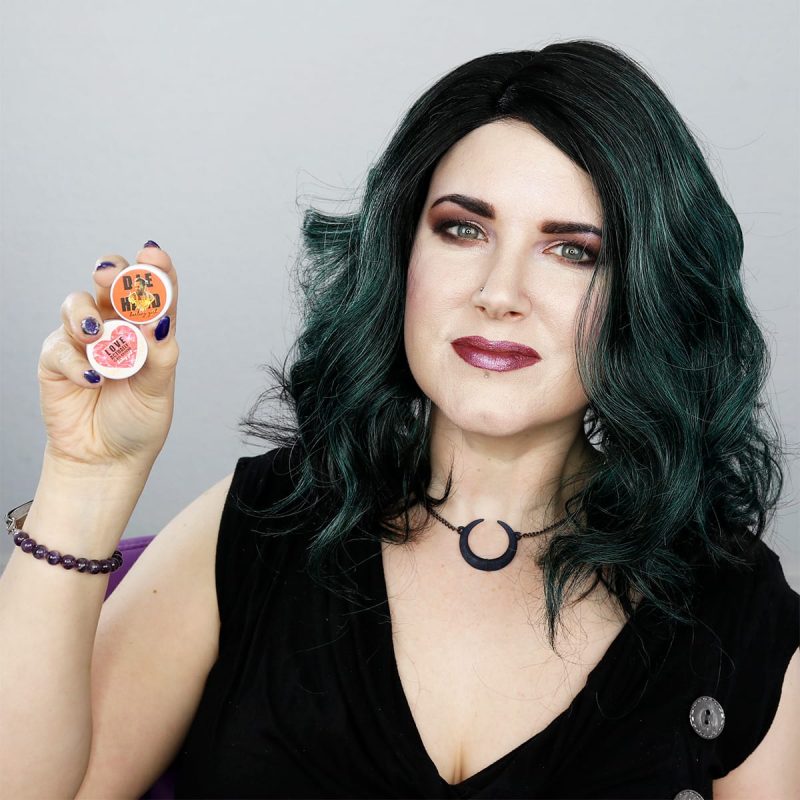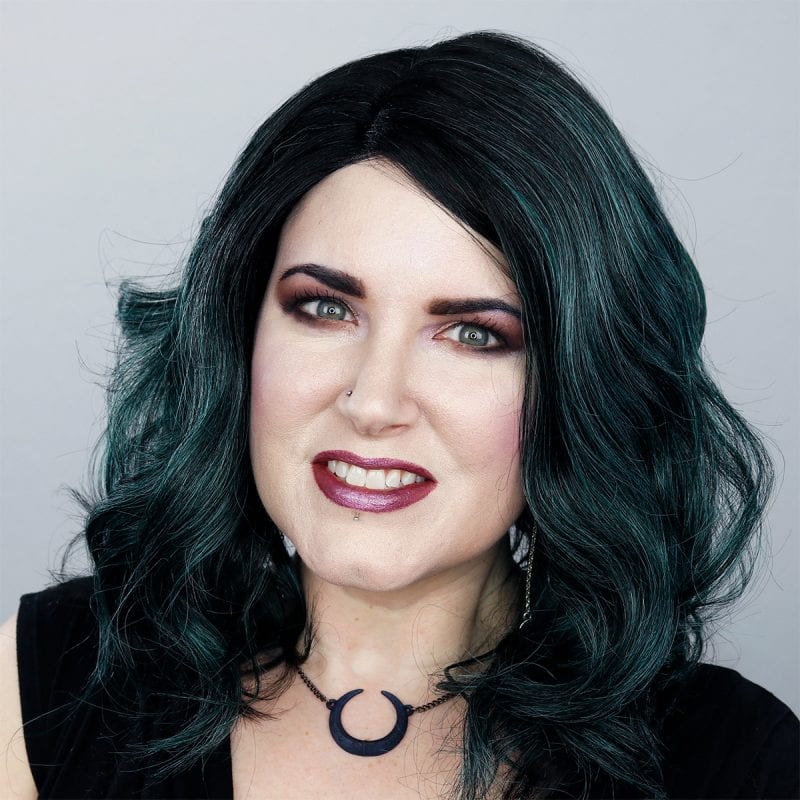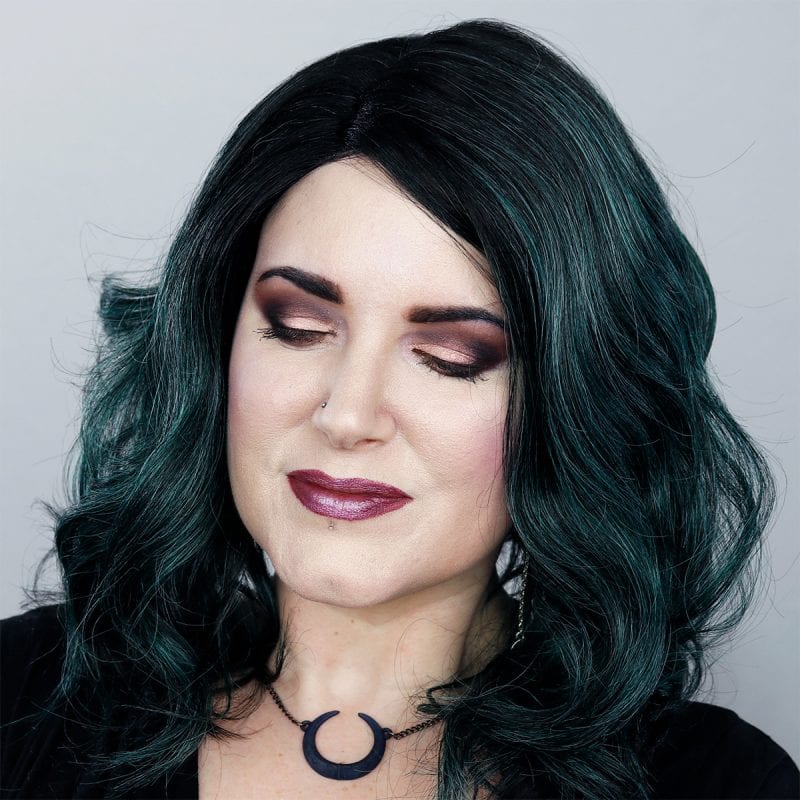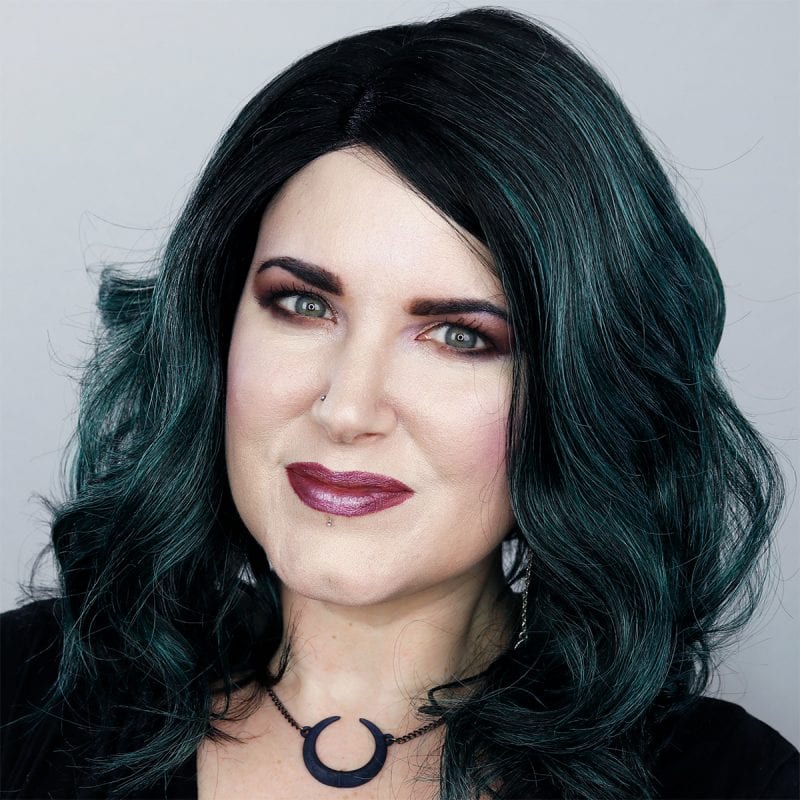 Fashion
Trudy Dark Green Wig
Cowl Neck Button Top (Similar top from PattyBoutik)
Rogue & Wolf Eclipse Necklace
Bellabeat Leaf Urban
Eyes
Too Faced Shadow Insurance
Milani Prep Set Go Setting Powder
Melt Last Caress – transition and lower lid
Melt Meanstreak – to deepen outer v and lower lid
Melt Dark Matter – to deepen outer v and smudged at outer upper and outer lower lash line
Melt Skeleton Key – lid
Sugarpill Ghosted  – highlight
Kat Von D Tattoo Liner
Eyeko Black Magic Mascara
Urban Decay Perversion Mascara
Wunderbrow in Jet Black
Face
First Aid Beauty Coconut Smoothie Primer
Kat Von D Lock-It Concealer in L1
Nudestix Contour pencil
Bite Multistick in Lotus – blush
Glossier Perfecting Skin Tint in Light
Silk Naturals Close-Up Finishing Powder
Aromaleigh Digitalis Purpurea – contour
Nyx Mauve Me ombre blush
UD Rapture blush
Makeup Geek Celestial highlight
Lips
UD Rush pencil
UD Mirana lipstick (discontinued, try Double Crossed)
UD Hex pencil
Kat Von D Thunderstruck
UD White Lie
Sugarpill Ghosted
Darling Girl Double Feature Die Hard & Love Actually Swatches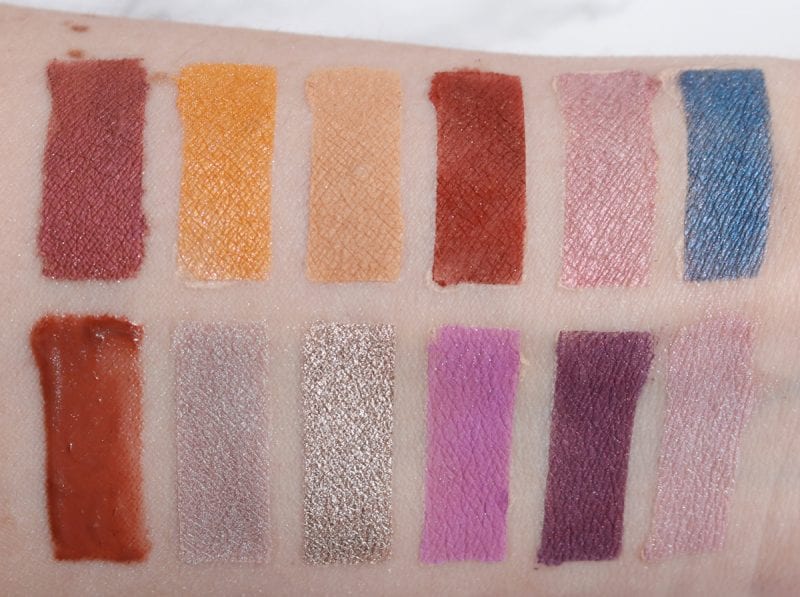 Row 1 – Giant Teddy Bear – The Detonators – Yippee-Ki-Yay Motherf*cker – Ho Ho Ho – Why Does This Keep Happening To Us? – A Very Alan Rickman Christmas
Row 2 – All I Want for Christmas – OMG It's Rick Grimes – To Me, You Are Perfect – The Total Agony of Being in Love – Let's Go Get the Shit Kicked Out of Us by Love – Love Actually is All Around
Darling Girl Double Feature Die Hard & Love Actually Video
I had a devil of a time recording this because Nyx and Phaedra wanted to wrestle with each other. They kept making noise throughout the video.
This is the start of a new series on my blog and Youtube channel. Every weekend I'll feature indie brands, either in the form of a review, swatches or tutorial. Just something to get you interested in trying indies!
The Love Actually set is my favorite because of all the purples. I love every single eyeshadow in that set.
Which is your favorite?