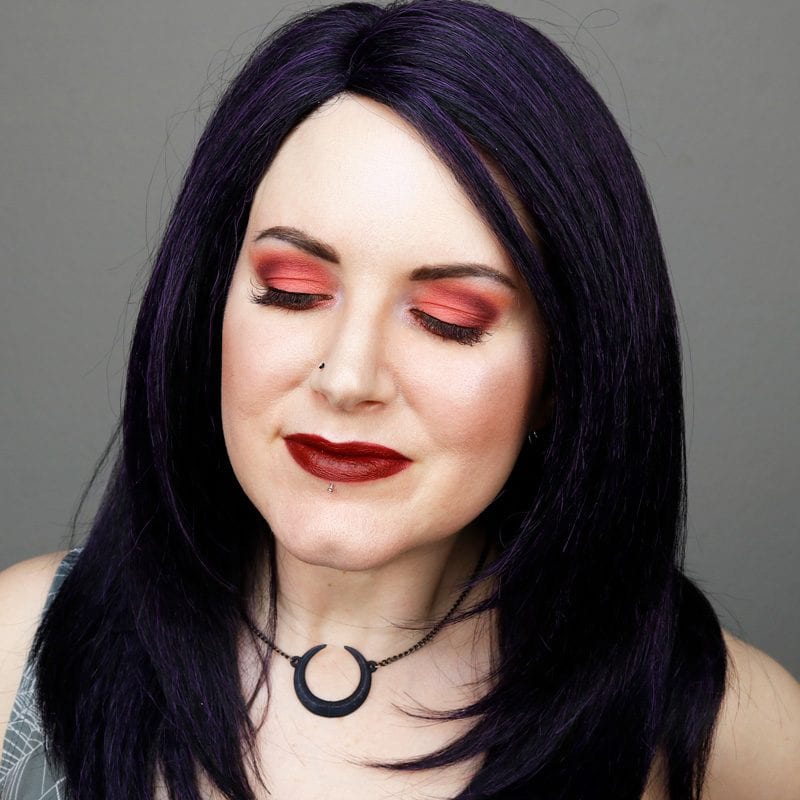 Colour Pop She Tutorial
Last night I created a Colour Pop She tutorial in Poise Chat. I love the Colour Pop She palette and I keep wanting to reach for it repeatedly. I'm bored with neutral palettes, give me more gorgeous palettes like this!
Join Poise Chat & watch the tutorial!
Join PhyrraNyx & watch another Colour Pop She Tutorial!
PR + purchased by me.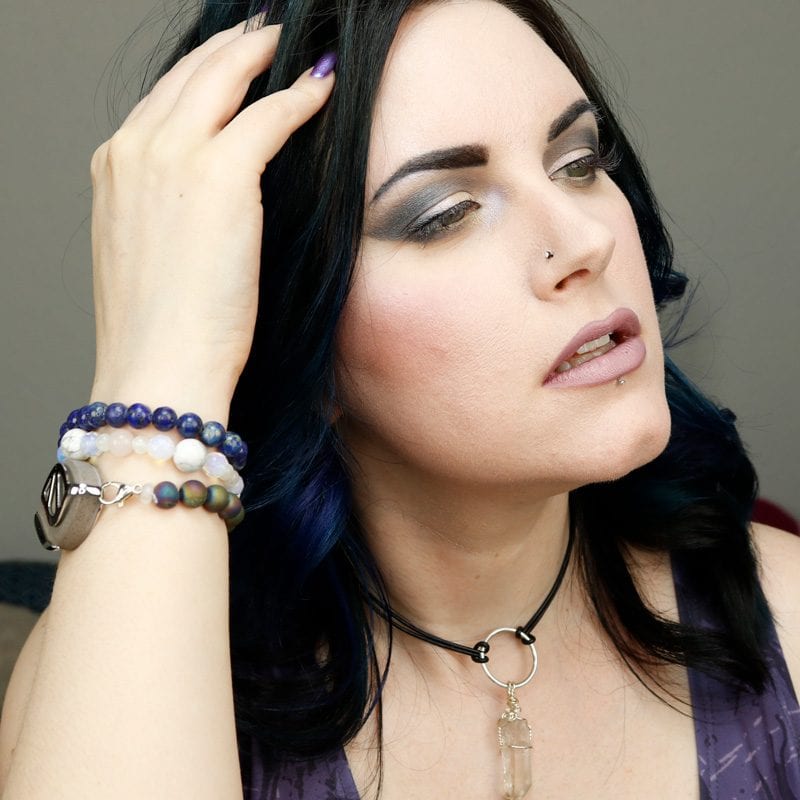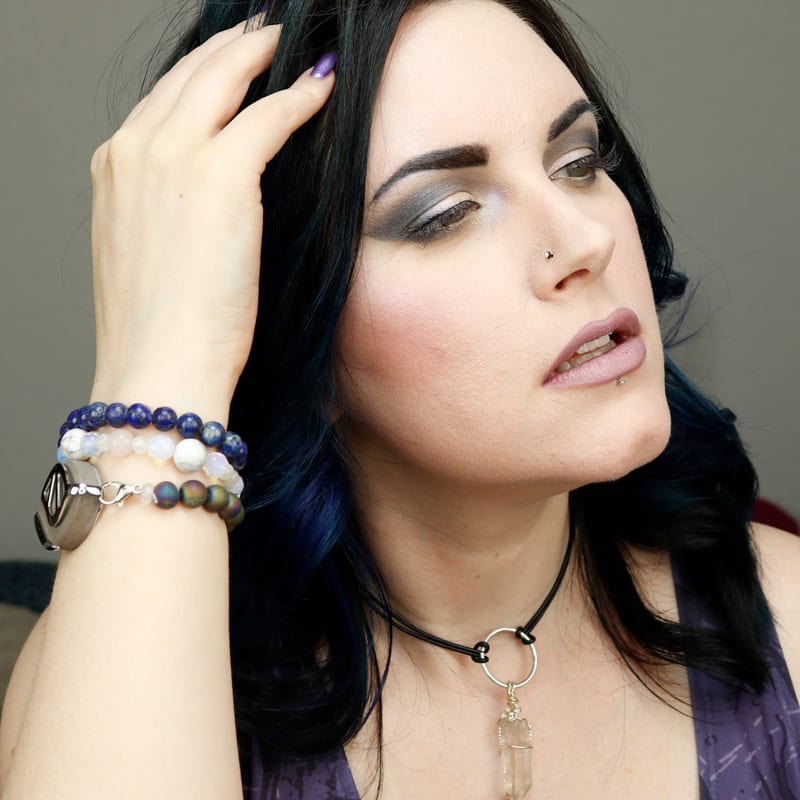 Just a refresher as to what the Bellabeat Leaf Urban looks like, since I discuss it below. See my Living Dead Girl Lipsticks.
What I'm Wearing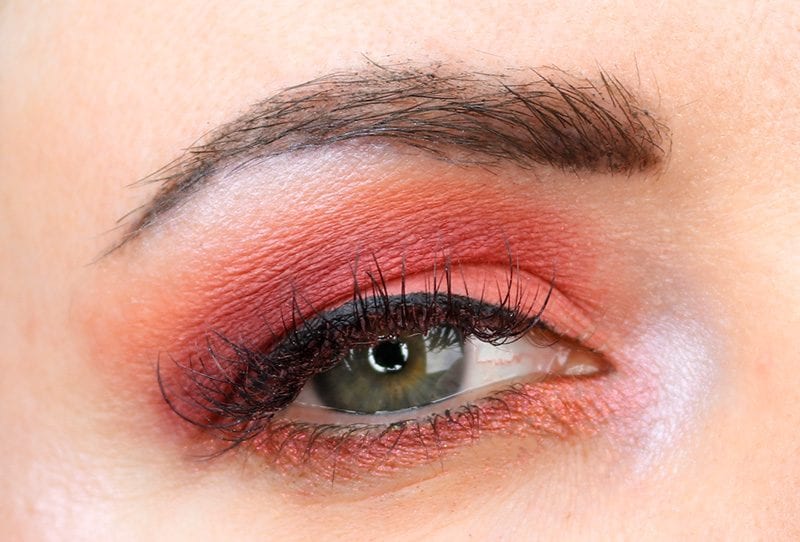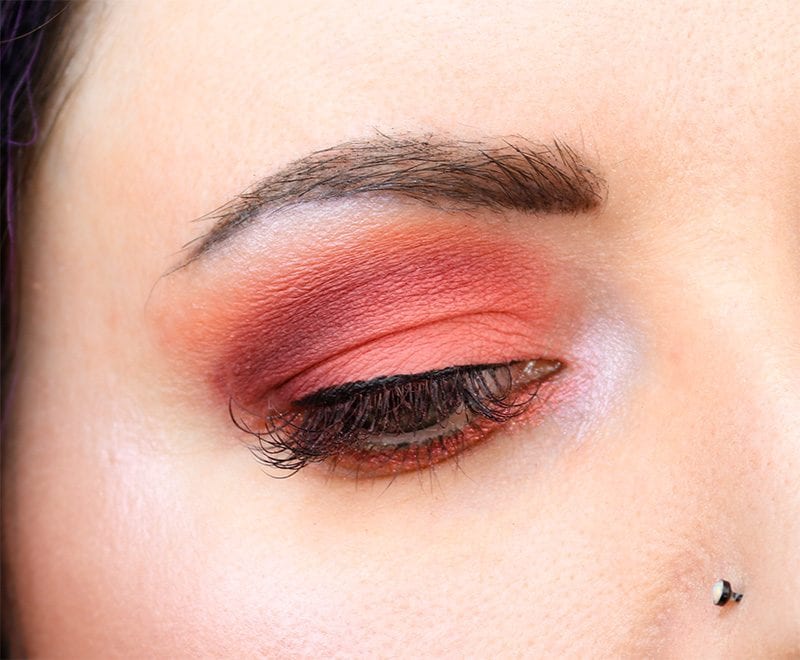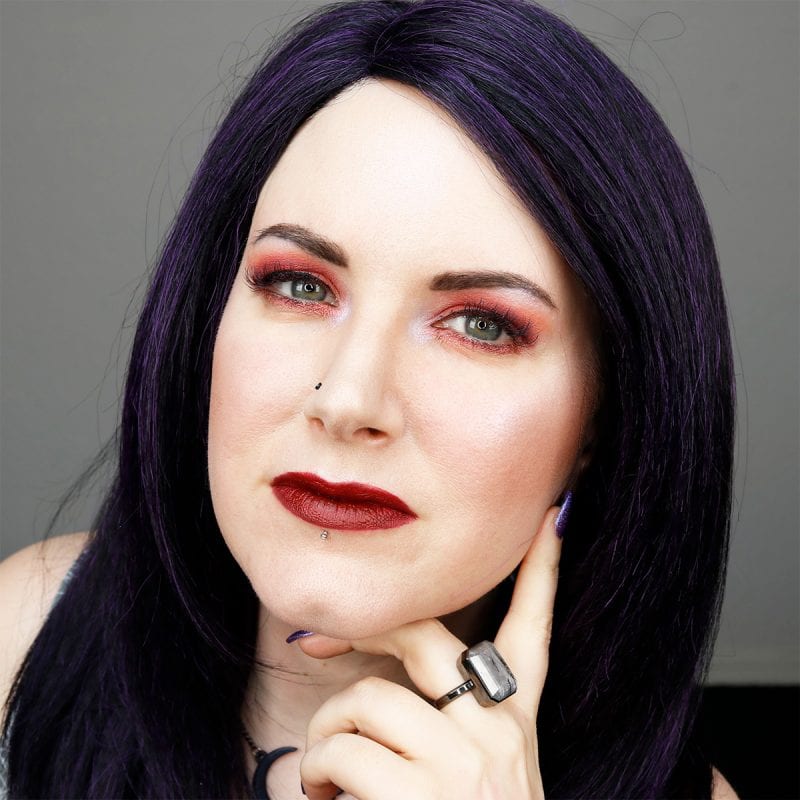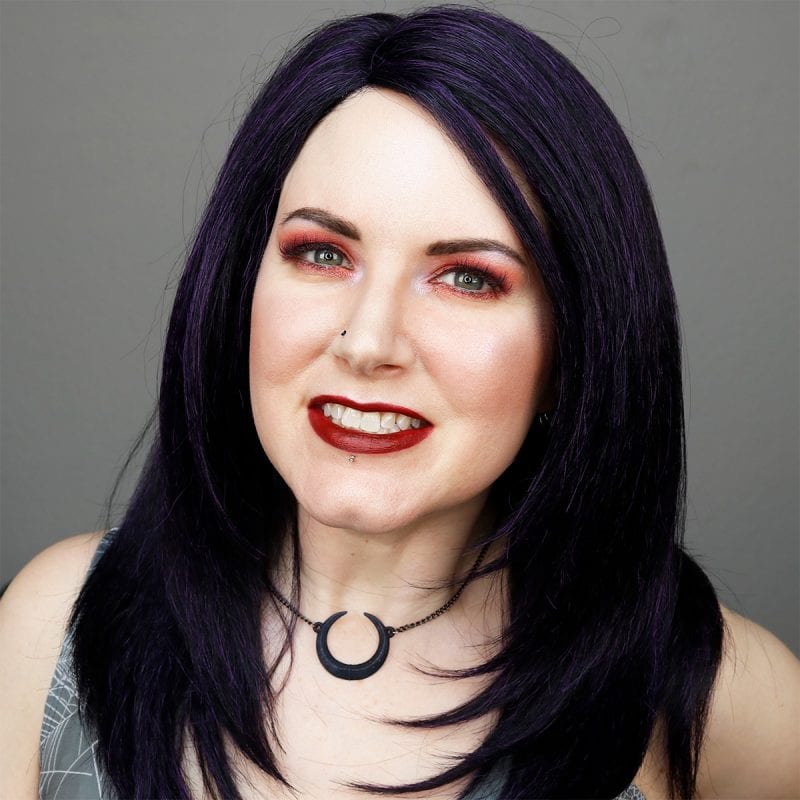 Fashion
Ringly Dive Bar Ring (use PHYRRA10 to get 10% off a Ringly product)
Bellabeat Leaf Urban
Rogue and Wolf Eclipse necklace
CowCow Spiderweb dress
Purple & Black lace front wig
Eyes
Too Faced Shadow Insurance
Colour Pop She palette
Urban Decay Alkaline pencil
Makeup Geek Celestial highlight
Nyx Epic Ink Eyeliner pen
Colour Pop Jet Set Black brow pencil
Face
the Ordinary High Spreadability Fluid Primer
Laura Geller Balance-n-brighten foundation in Porcelain
Milani Rosa Romantica blush
Makeup Geek Celestial highlight
Lips
Urban Decay 24/7 Hex pencil
Urban Decay Vice lipstick in Hex
Nails
Kbshimmer Hashtag You're It
Kbshimmer I'm Onyx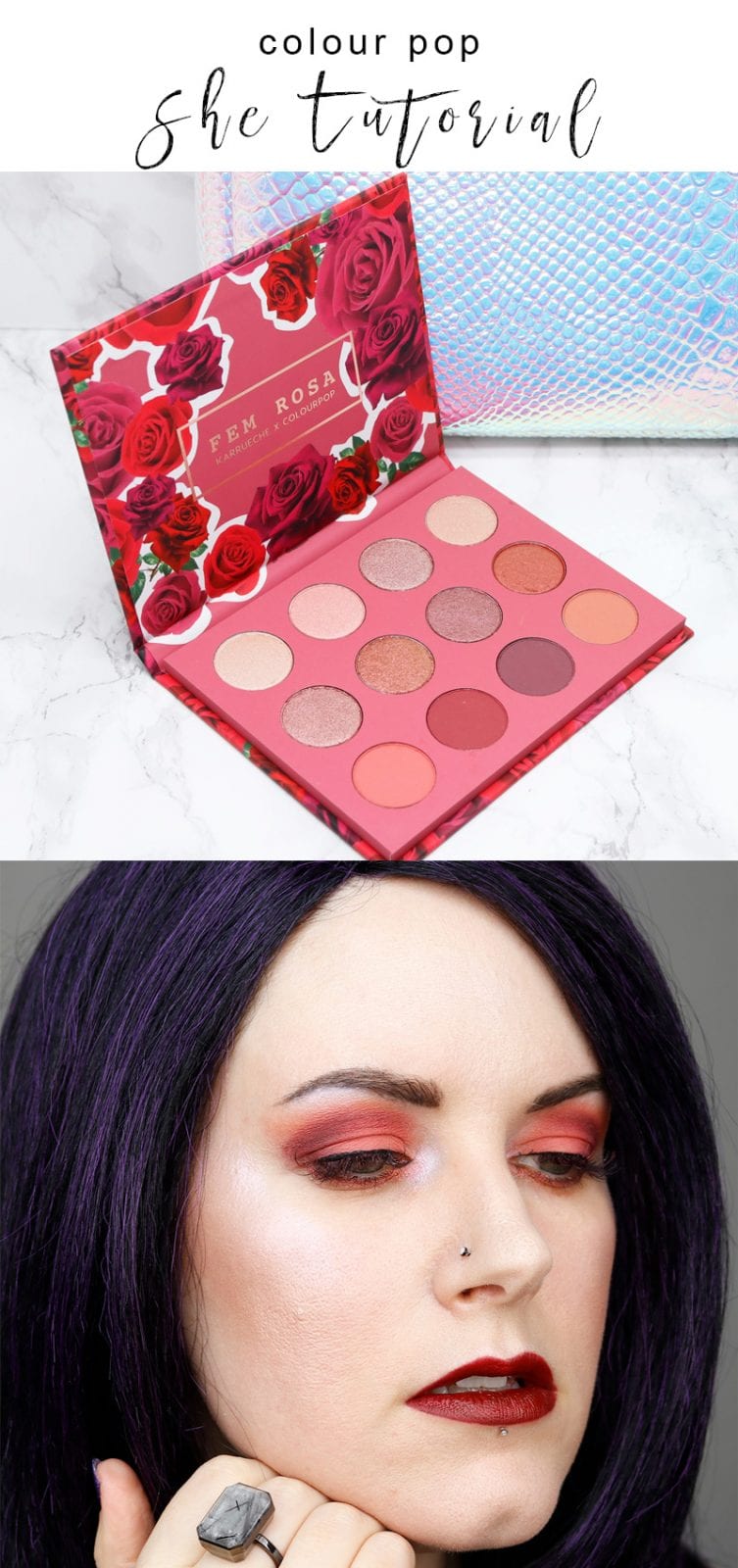 I promised to talk a little more in depth about the similarities and differences between the Ringly and Bellabeat Leaf Urban.
Ringly is more akin to a smart watch. You can synch it with apps and program it to flash different colors and vibrate. So as long as it's within 20 feet of my phone, it works. If I were to toss my phone into one of my big purses on silent, the ring would let me know if anyone important were trying to contact me. For example, I have a small list of people that it is set to vibrate and flash blue whenever they call my phone. So even if my phone is on silent (which is like 95% of the time), I won't miss their calls.
I have it set to flash purple if my important set of people send me a text message. I have it set to flash yellow if my parents call or text. When Phaedra was having surgery I set the vet's office to flash green and vibrate when I was taking a nap (because 5 hours of sleep that night was not enough), so I wouldn't miss their call, but I wouldn't be interrupted by random people or spam callers. Ringly also tracks steps. It calculates calories. It also offers a bevy of meditation options to help your stress levels. Ringly can survive a splash of water, like when you wash your hands, but it's not meant to be showered with and don't dunk it in the pool. It also needs to be charged every 2 or 3 days.
Bellabeat Leaf Urban is closer to my old Fitbit Charge HR in functionality. While it does not monitor BPM, it does track steps and estimate calories. It tracks my sleep and tells me how deep or how lightly I slept. It tracks my stress levels. It also is a period and fertility tracker.
I asked my gynecologist how well it worked for fertility tracking and her opinion was it was ok but slightly off. She's of the opinion that if you're trying to get pregnant you need to count 8 days from the start of your period, and on the 8th day you should have sex. Then have sex every other day until the 18th day. Then don't have sex again until that 8th day rolls around.
The Bellabeat Leaf Urban also offers meditation guides. It's supposed to be water resistant, but I don't see that I can shower with it on. It has a 6 month battery life.
I see these two as having some overlapping features (step counting, calories estimated, meditation), but mostly they serve different purposes. By wearing Ringly, I'm able to keep my phone on silent, yet never miss an important phone call or text message. I also don't have to worry about keeping my phone in my pocket, just in my general vacinity. By wearing the Bellabeat Leaf Urban, I'm able to track my steps, my sleep, my period, and my stress all in one place. I really find that convenient.
Basically, Ringly is gorgeous wearable smart tech, while the Bellabeat Leaf Urban is a gorgeous wearable health tracker. And neither of these irritate my sensitive skin.
Ironically, I would probably use the meditation features more if I went to bed before Ray. Or if I slept alone. He's just such a light sleeper that it would bug him if I did it when I finally went to sleep.
What do you think of my Colour Pop She Tutorial look?
Are you looking for a new vegan handbag? Check out the Gunas Koi handbag!