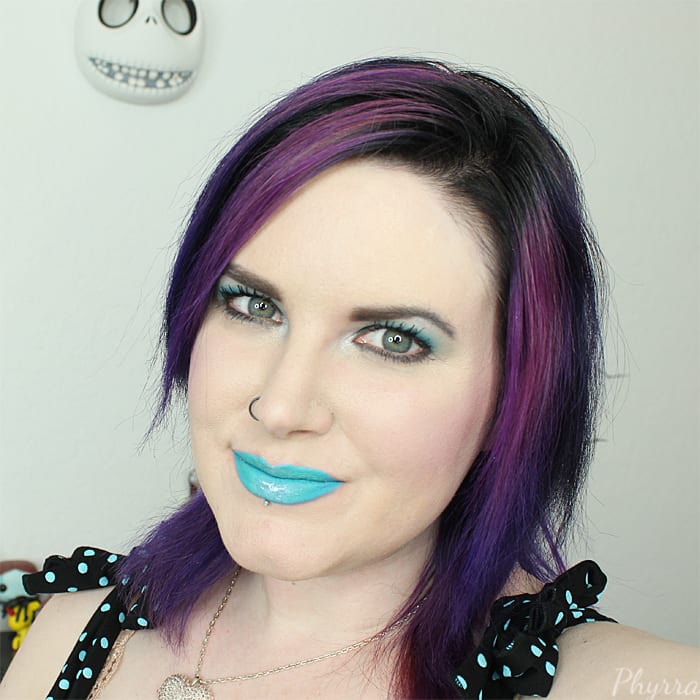 For Teal Thursday I wanted to share a teal lip look called Blitzed Pool Boy. I used Obsessive Compulsive Cosmetics Pool Boy for my base, lining and filling in my lips. Then I put Melt Blitzed on top (this is creamy not dry). I used a teeny tiny bit of Colour Pop Raw at the very center, so it would sort of make it lighter. To finish, I added a very small dab of Inglot 541 gloss to the center of my lips.
Blitzed Pool Boy
This post contains a mix of press samples and products purchased by me.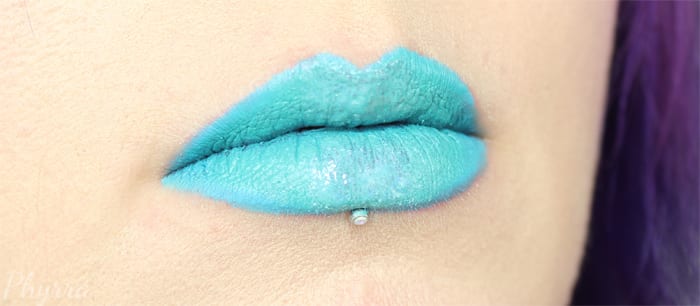 The above picture is all 3.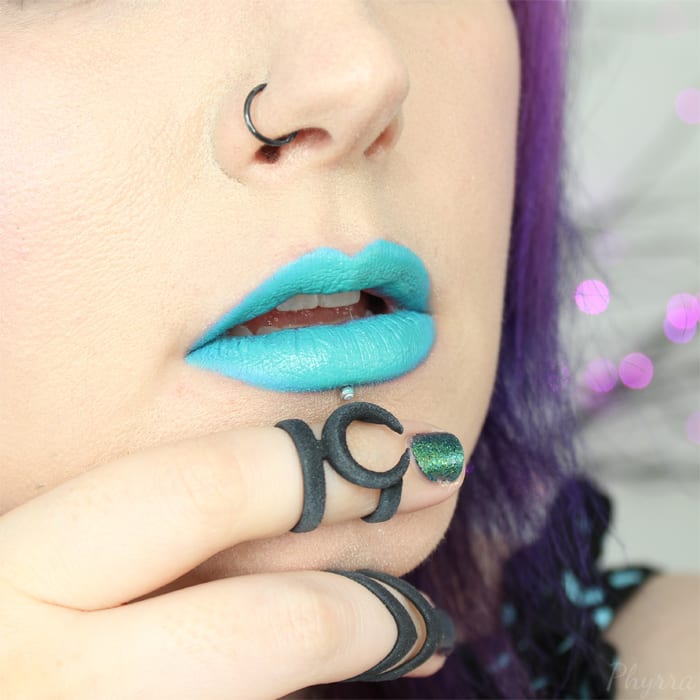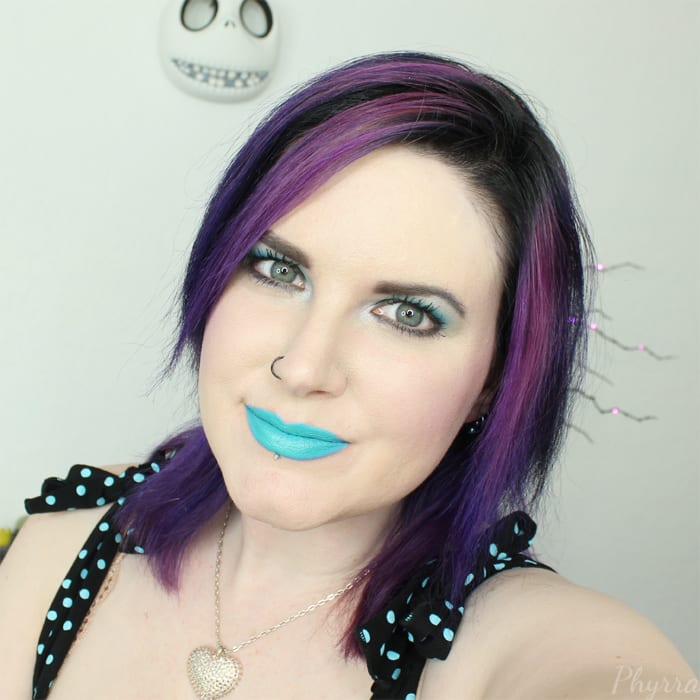 Above is the lip look without gloss. For the eye makeup look, check out my teal eyeshadow tutorial for hooded eyes.
I like the look better without the gloss, though that is one really cool gloss because  it adds some iridescence to whatever you layer it on.
I think if you prefer blue-toned teals, adding OCC Pool Boy to Blitzed will make you happy. Raw works really well to add dimension to the lip since it's a lighter teal shade. Just wait, you'll see  Strobing for the lips! Seriously though, if you want to add depth to your lipstick, add a darker shade with your pencil, medium shade for the lipstick, and a slightly lighter shade at the center. Instant depth!
Which do you prefer? Gloss or no gloss?