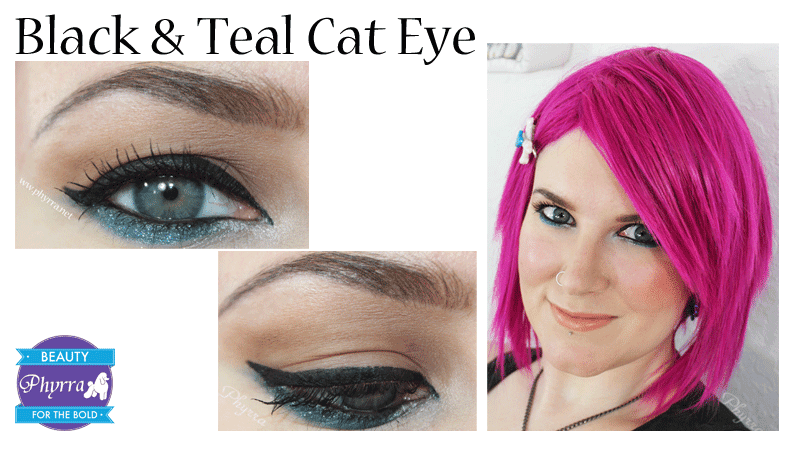 Happy Friday! I've got another reader request tutorial for you. It's a Black and Teal Cat Eye, based off of this pin. I used a mix of Urban Decay, Makeup Geek and Illamasqua products.
Black and Teal Cat Eye Tutorial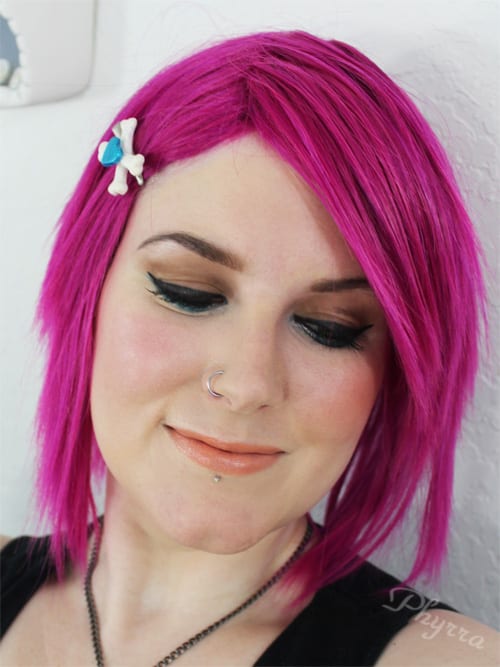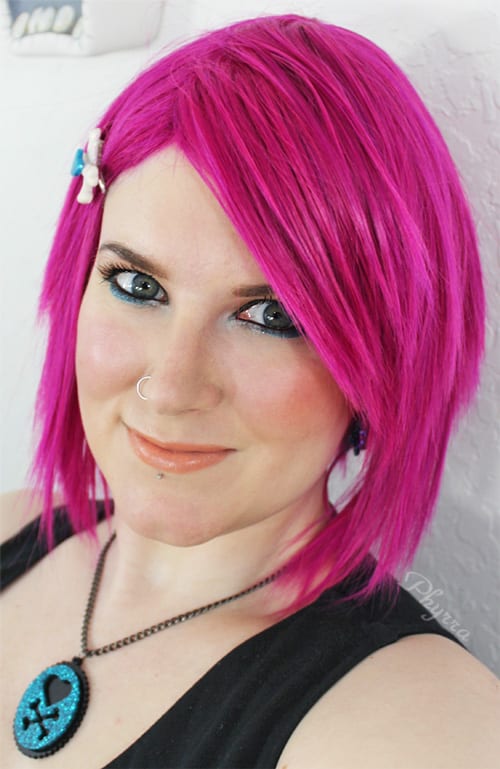 If you like this video please give it a thumbs up and subscribe!
Eyes
Cover FX Eyeshadow Primer
Illamasqua Heroine – lid and crease
Urban Decay Walk of Shame (Naked Basics)
Jesse's Girl Waterproof Black Liquid Eyeliner – upper lash line
Illamasqua Intense – lower lid
Urban Decay Atmosphere – on top of Intense
Makeup Geek Mercury – inner lower lid
NARS Black Valley Eye Paint – waterline
Too Faced Better Than Sex Mascara
Urban Decay Venus (Naked Basics) – highlight
Tarte Brow Mousse in Taupe and Rich Brown – mixed to fill in my brows
Face
Cover FX SPF 30 Face Primer
Cover FX CC Cream in N Light
Silk Naturals N10 Peach Concealer
Kat Von D Wish – blush
Nyx Ignite – on top of Wish
Cover FX Setting Powder in Light
Hourglass Ethereal Light – highlighter
Lips
Milani Clear Lipliner
Cover FX MintGlaze – primer
Dose of Colors Angelic Lipstick
I LOVE how the combination of Illamasqua Intense and Urban Decay Atmosphere turned out. They look great layered. Mercury is a must have silver, in my book. If you don't have a beautiful metallic silver, you should check it out.
So far, I'm really impressed with the Dose of Colors lipsticks. I have Angelic and Love Potion. They've got great pigmentation, they're vegan and cruelty free, and they're very comfortable to wear. I want to pick up some more once they're back in stock. DoC did a great job with their lipsticks.
What are your plans for the weekend? Let me know!
Last Updated on