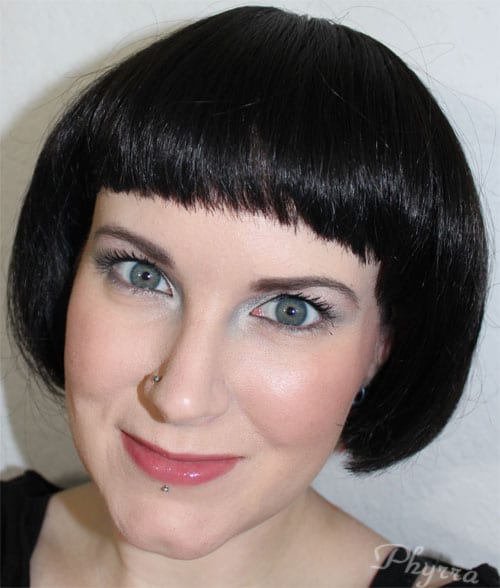 I did this tutorial about a week ago with the bareMinerals Crystalized Full Face set. I used all the pieces in the kit, so I'm wearing a lipstick color I wouldn't normally wear on me. Don't forget to check out my bareMinerals Crystalized Full Face Collection Review, Video and Giveaway. For this tutorial I loosely followed the Crystalized look that came with the kit. I tried using the smudger end of the brush in the kit but it just didn't work well for me, so I ended up using other brushes.
Pr + purchased by me.
bareMinerals Crystalized Tutorial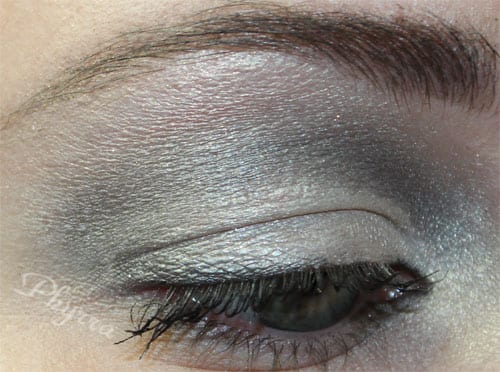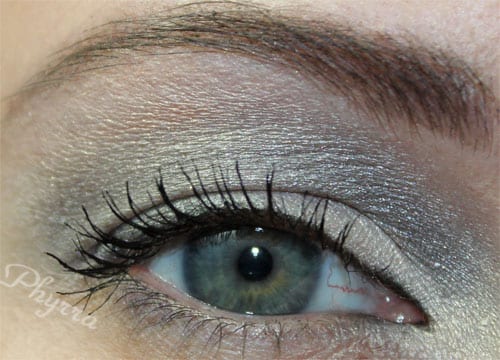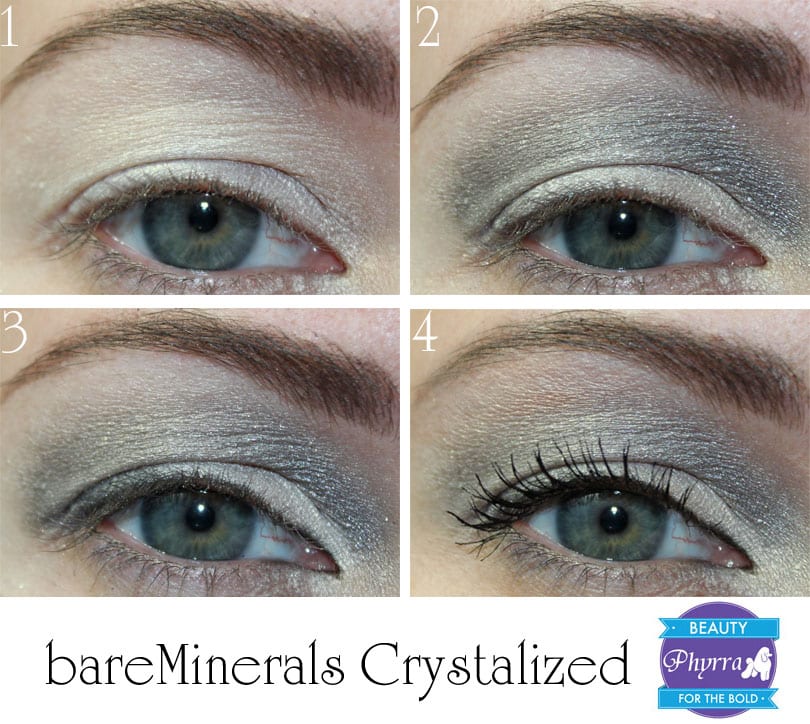 bareMinerals Crystalized Tutorial
Apply Steam from the lashline to the eyebrows.
Define the crease with Abracadabra. Blend Presto onto lid.
Line the upper lash line Mesmerized, right at the roots, smudging it at the outer lid
Add a dash of Golden Gate Radiance to the browbone. Add mascara.
Eyes
Too Faced Shadow Insurance
bareMinerals Steam – from lashline to eyebrows
bareMinerals Abracadabra – crease and outer lid
bareMinerals Presto – lid
bareMinerals Mesmerized – to line the upper lash line
bareMinerals Golden Gate – browbone
NARS Brow Perfector in Suriname
bareMinerals Lash Domination Volumizing Mascara
Face
bareMinerals Ready SPF 20 foundation in Fair
bareMinerals Golden Gate Radiance – heavier as blush, lighter as highlight
Lips
bareMinerals Marvelous Moxie Lipstick in Break Away
bareMinerals Marvelous Moxie Lipgloss in Hypnotist
Yeah I'm really not fond of how Break Away looks on me, though I'm sure it would look great on other people. I just don't really like mauvy shades like that.  However, I adore the eyeshadows and I like the Golden Gate Radiance. I feel like this lipstick eats the iridescence of the gloss. It looks a lot better over other lipstick shades.
What do you think of the bareMinerals Crystalized look?