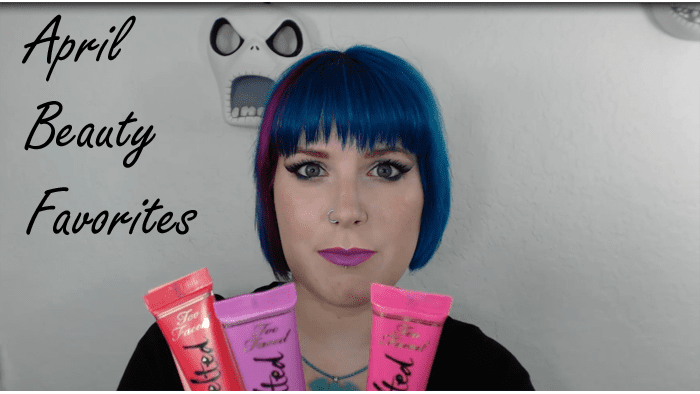 I had a request to do a beauty favorites video and I hadn't done a monthly favorites in a very long time so this is my April Beauty Favorites.
April Beauty Favorites

If you like this video please subscribe!
Paula's Choice Gentle Touch Makeup Remover
Really great for sensitive skin. See my review. Vegan.
Paula's Choice RESIST Weekly Retexturizing Foam 4% BHA
I love this for a chemical exfoliant. It's packed with soothing ingredients that reduce redness, calm inflammation, unclog pores, and reduce symptoms of rosacea. It helps you to have smoother skin and a brighter complexion. See my review. Vegan.
The majority of Paula's Choice products are vegan. All of their products are cruelty free. You can see the few non-vegan items that contain animal by-products here.
Marc Anthony Oil of Morocco Argan Oil Volume Shine Hairspray
This is a waterless based extra hold hairspray. It has UV protectors in it. It's sulfate free. It's supposed to be great in the humidity of Florida and provide you with all day hold without flaking. I think it works perfectly.
Game of Thrones Daenerys Targaryen
I adore my little funko pop vinyl dolls! I'm loving watching the series right now. I'm also enjoying chatting about it on Beamly.
Urban Decay Electric Palette
You know I love this palette. Thrash and Gonzo are soooo gorgeous! See my review. Check out my tutorials on Youtube.
Urban Decay Naked Basics Palette
This is seriously the best companion palette to any bright palette you have. See my review. See a tutorial with this palette.
Nyx Angel Veil Primer
I love this primer as I feel like it brightens my complexion.
Cover FX Anti-Aging Primer
I love this primer as it nourishes the skin and does  good job of giving me a smooth canvas to work with. Vegan.
Cover FX CC Cream
I adore this CC Cream and it's my favorite complexion perfection product. It's available in 10 shades. See my review. Vegan.
Face Atelier Zero Minus
This is awesome for adjusting foundations to get a better match to my skintone. Face Atelier makes other color adjusters if you need a deeper tone. See it in my Best Vegan Foundations post. Vegan.
Cover FX Matte Setting Powder in Light
This is available in 3 shades. I love it because it's tinted to match my skintone. Vegan.
NARS Contour Duo in Olympia
This works pretty well on my skintone. See my review.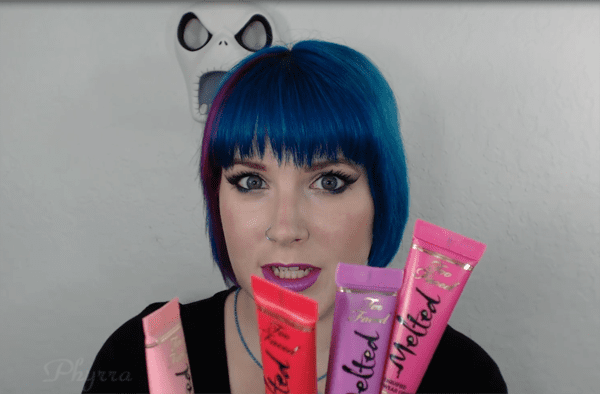 Too Faced Melted Lipsticks
It's no secret I love the Too Faced Melted Lipsticks. I've been raving about them and I even did a giveaway with them. I think they're fabulous. See my review. A big thank you again to the wonderful reader who told me about Melted Candy so I could pick it up. I would have been so sad if I had missed it!
Josie Maran Argan Infinity Lip and Cheek Creamy Oils
I love these and I have normal to dry skin. Eugenia loves these and she has oily skin. See my review here.
 These are my favorites for the month of April. What are your favorites? Also, don't forget if you have a video request, let me know!