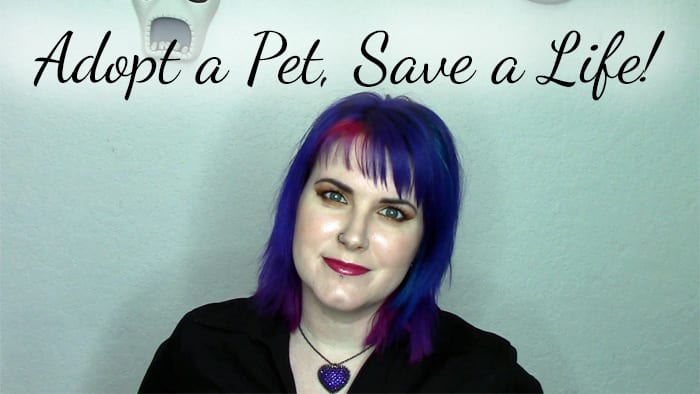 I made a video to talk about adopting pets. Around the holidays, I know some people think it's a good idea to give pets as a gift. While I don't do this, I do want to educate people on why adopting from a shelter or a rescue group is a good thing. It saves lives! I also talk about the pets I've adopted.
Adopt a Pet, Save a Life!

If you like this video please comment, share and subscribe!
Some helpful resources
I highly recommend finding a breed rescue or shelter in your area to visit. They'll be able to tell you the personalities and health of the animals in their care.
Please, whatever you do, do not buy a pet from a puppy mill or a pet store. Pets in pet stores come from places like puppy mills that are horrible! You can learn about puppy mills here.
If you shop Amazon a lot, which I do thanks to having Prime Membership, consider using Amazon Smile and donating to a shelter or rescue of your choice. I donate to the Florida Poodle Rescue. I also found another Poodle Rescue in my area, the Coastal Poodle Rescue. And there's the Poodle & Pooch Rescue. I'm clearly obsessed with poodles, but if poodles aren't your thing, I know that there are also greyhound, pug, boxer etc rescues.
You can find an amazing pet to adopt who will be thankful for you rescuing them.
Tell me about your pets! How did you end up with your pets?