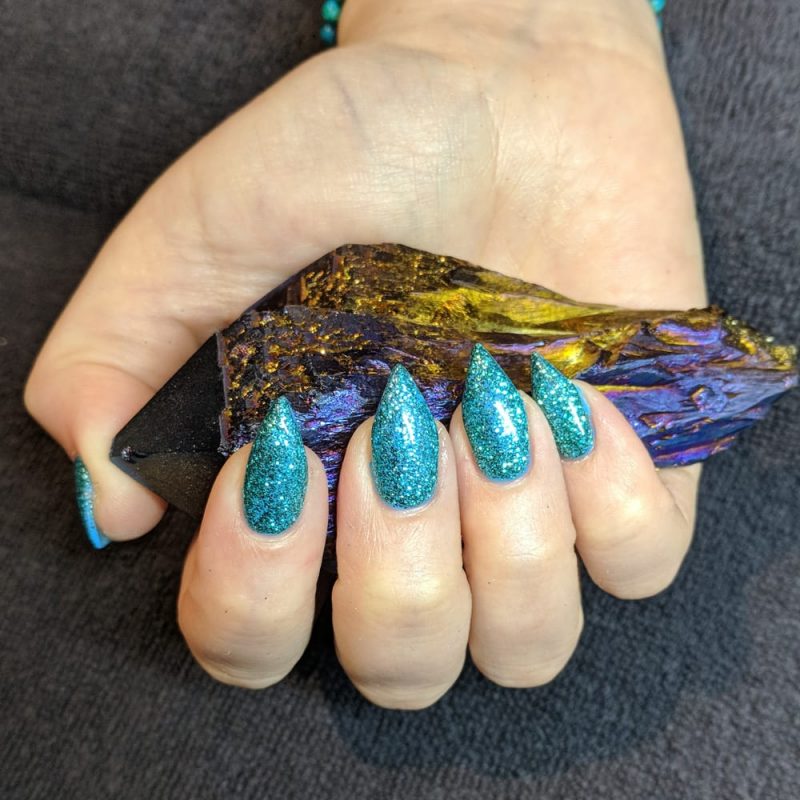 What new nail colors are exciting you right now?
The Lipstick League wants to know, what new nail colors are exciting you right now?
Beautygeeks – may go straight for a summer bronzer application instead of a Spring glow given the warm temperatures promised next week… did you know there's a difference?
Blushing Noir – Lip gloss that shines, isn't sticky and gives that plumping effect we all crave?! YES, PLEASE! Check out swatches of ALL 20 of the Urban Decay Hi-Fi Shine Ultra Cushion Lip Gloss.
EauMG – Oh, honey, do I have the perfume for you! That is if you like honey. The newest natural perfume from Hiram Green smells like gooey honey and beeswax.
My Beauty Bunny – has swatches and a review of the limited edition, cruelty free Cargo Havana Nights eyeshadow palette. The colors look bold in the pan, but how do they look when you swatch 'em?
Painted Ladies – Sheila shares the complete makeup breakdown from a recent glam night out featuring the Urban Decay Backtalk palette.
Phyrra – You'll love these Affordable Cruelty-Free Makeup Dupes!
Prime Beauty – ColourPop is going on vacation and I'm packing their new Lux Lipsticks and Vacation Palette in my makeup bag and tagging along!
Realizing Beauty – Lacquered shine, a long wearing stain, and plumping hydration all in one lip product? That is exactly what Dior is offering with their new Dior Addict Lacquer Plump.
we heart this – We heart that Pixi appreciates influencers! So much so that they have another round of collaborations, including the warm and dreamy Pixi + Weylie Hoang Dimensional Eye Creator Kit.
(Wondering what the Lipstick League is? Find out here).
Beautygeeks is Currently Craving: a $70 CAD/ $54 USD lippie and feeling ridiculous even thinking about such an expensive item that isn't skincare. But have you seen the juicy and glamorous Tom Ford Lip Lacquer shades/finishes?
Question – What new nail colors are exciting you right now?
Answer – the new KBShimmer magnetic colors and this icy blue hard gel glitter I'm wearing!