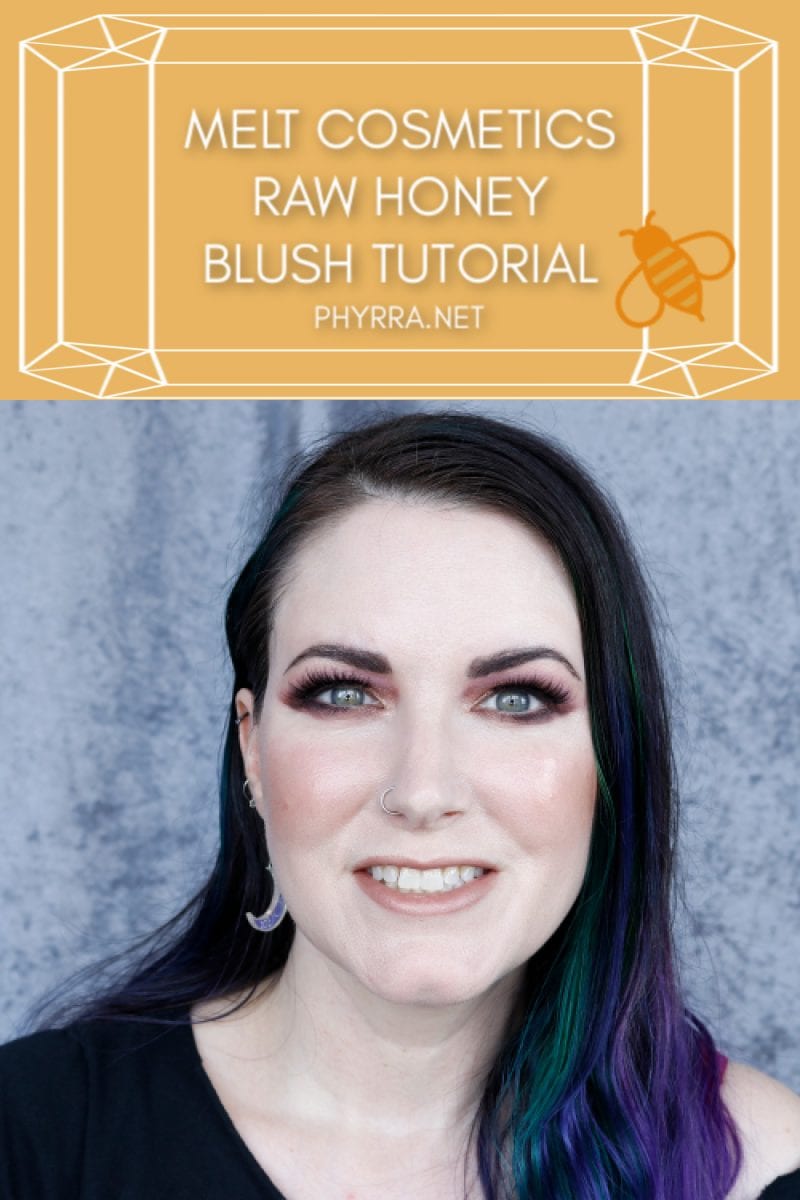 Melt Cosmetics Raw Honey Duo Blush Tutorial
Hey folks, happy Saturday! I wanted to share my Melt Cosmetics Raw Honey Duo Blush Tutorial with you. I love this new blush duo. Raw Honey has two shades. Raw is a mauve bronze. Honey is a pink beige. Together they do a beautiful job of sculpting cheeks. I just had to bust out my Lime Crime Ambrosia Plushie Glow lipstick since it's a golden mauve glow that I thought would coordinate nicely with Raw Honey.
Melt Cosmetics Raw Honey Duo Blush Tutorial Video
Watch the video on YouTube for Closed Captioning in English!
Melt Cosmetics Raw Honey Makeup Look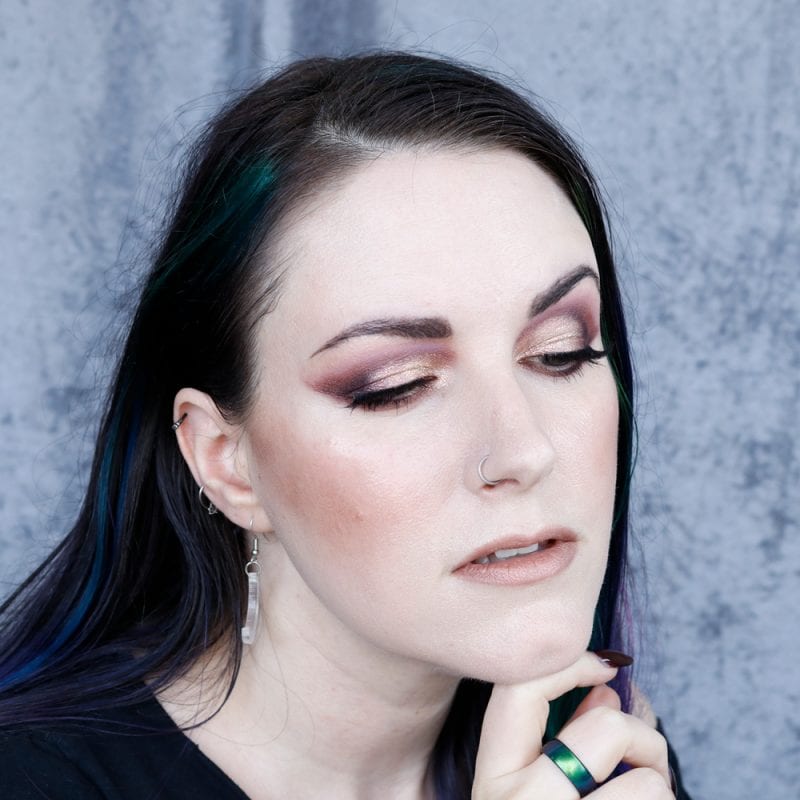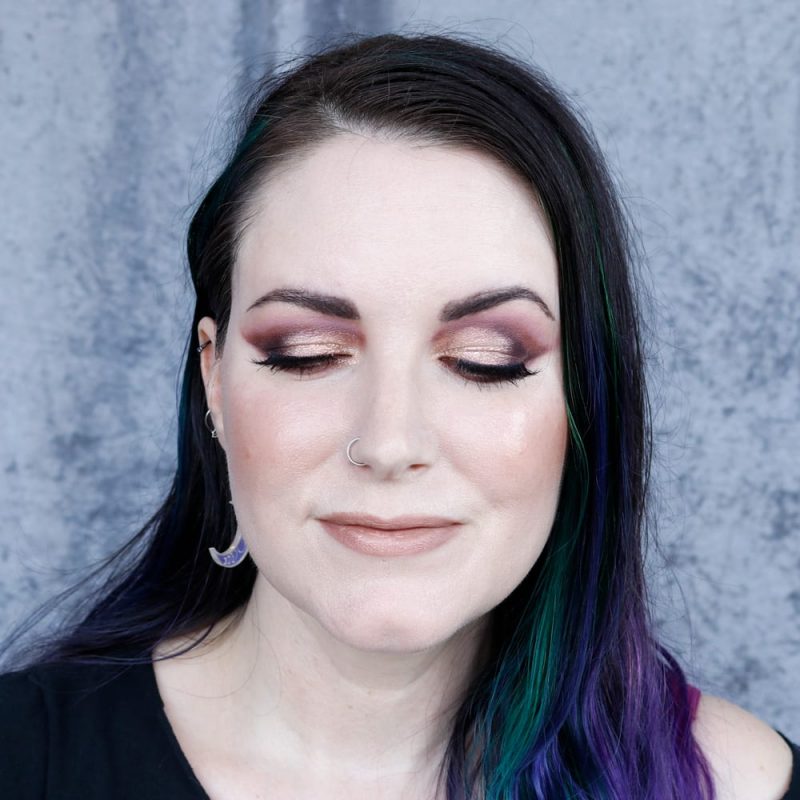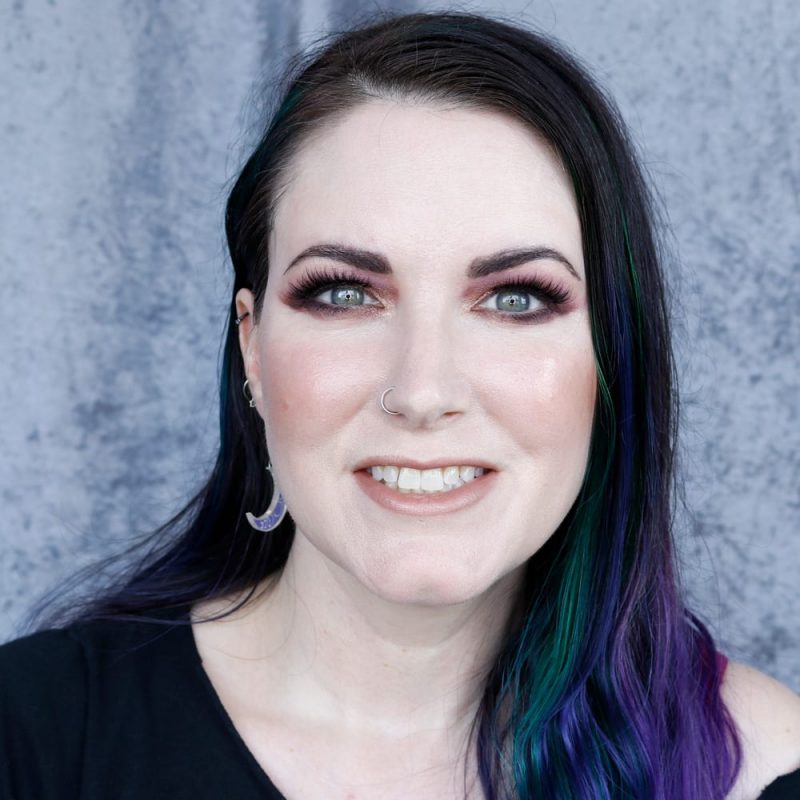 If you love this eyeshadow look, watch this Melt She's in Parties Eyeshadow tutorial!
Eyebrows
Elizabeth Mott Queen of the Fill Black Brow Gel (PETA)
Anastasia Beverly Hills Granite Brow Pen (v)(PETA)
Eyes
Urban Decay Sin Primer Potion (PETA)
Cozzette Beauty Essential Powder in C1 (v)
Lime Crime Ecstasty (Venus 3 Palette)(v)(LB)
Stila Kitten Trifecta Metallica (v)(LB)
Nabla Hazelnut Cupid's Arrow (v)
Melt Meanstreak, Total Immortal, Skeleton Kiss (She's in Parties Palette)(LB)
Eyeko Lash Alert Mascara
Kiss Clear Felt Tip Glue Liner Lash Adhesive
Velour Would I Lie Lashes (v)
Face
Milk Makeup Hydro Grip Primer (v)(LB)
Milk Makeup Flex Foundation Stick in Porcelain (v)(LB)
Melt Raw Honey Royal Blush Duo (v)(LB)
Urban Decay Cheek Tint in Ozone (v)(PETA)
Lips
Melt Lip Pencil in Nudist (LB)
Lime Crime Ambrosia Plushies Glow Liquid Lipstick (discontinued)(v)(LB)
v means vegan
LB means Leaping Bunny
PETA means PETA's Beauty Without Bunnies Cruelty-Free Beauty Program.
Makeup Musings
I wanted to apologize for not having a sales round up for Labor Day this year or for a cruelty-free 21 Days of Beauty from Ulta. With me being out of work and a little out of sorts because I was supposed to be in Atlanta, Georgia for Dragon Con right now, I just didn't have it in me to create either. I will try to mention any great sales I see in the PhyrraNyx Facebook Group this weekend. Thank you all for your love and support over the years, and especially right now during these stressful times. It means so much to me.
My favorite foundation stick, the Milk Makeup Flex Foundation Stick, is on sale at Sephora today for $25 (normally $36). Milk Makeup is cruelty-free, vegan, and Leaping Bunny certified. I'm not sure how much longer it will be on sale but I wanted to tell you that. I did notice that the Milk Makeup Vegan Milk Moisturizer and Vegan Milk Cleanser are both on sale today so if you had interest in picking them up, now's a great time. They're both great products.
I  had a rude awakening last night when I went to put on my night cream. I'd been using the Derma E Vitamin C Intense Night Cream, which had been working fine for my skin. When I opened my jar last night (remember I abhor jar packaging for anything, and I always wash my hands before touching inside a jar), I saw a weird dark spot that looked like mold. So I tossed my night cream and went to look for a new one. After doing some research, I decided I wanted to try the Drunk Elephant F-Balm Electrolyte Waterfacial Mask, so I ordered that from Sephora. I also saw that Milk Makeup launched a new product – Milk Makeup Hydro Grip Setting + Refresh Spray, so I ordered that as well.
I debated trying the Tula 24-7 Moisture Hydrating Day & Night Cream, but it has slightly less product than the Drunk Elephant one. I did try checking the Ulta sale to see if there were any night creams on sale I might like, but unfortunately they were all from the brand Andalou Naturals, and I've hated most of the skin care products I've tried from them.
I'm going to again lament that Lime Crime doesn't offer a full Glow Plushies Soft Liquid Lipsticks. Their Glow Plushies formula is one of my favorite to just apply and wear all day. They are very light, they don't dry out my lips, and they look so beautiful on. Makes me glad I bought a backup of their holiday trio that I love.
If you like the idea of an all in one cheek sculpting product for very fair skin like mine and you can wear warmer hues, I think you will love the new Melt Cosmetics Raw Honey Duo Blush.  I applied it pretty heavy for this video to make sure you could see the colors, but I love how it looks when applied lighter too. The Melt Cosmetics glowy blush formula is so pretty! And yes, I'm hooked on glowing.
What do you think of Melt Cosmetics Raw Honey Duo Blush?