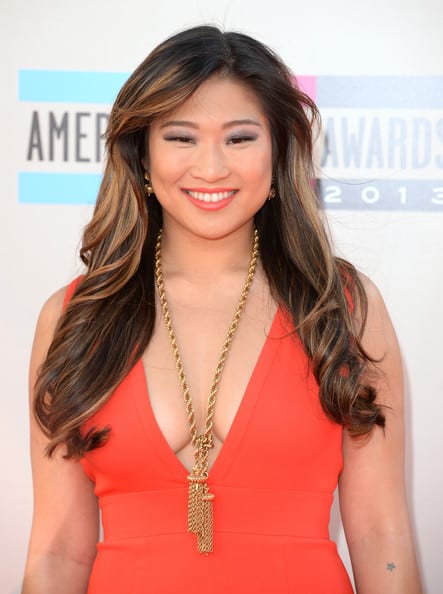 Glee's Jenna Ushkowitz had gorgeous hair, as usual, at the recent American Music Awards. Her hair was styled by celebrity hairstylist Helen Jeffers.
Here's how to achieve Jenna Ushkowitz's hair by following the step-by-step instructions from Helen Jeffers:
 Helen began by blow drying Jenna's hair. She sectioned off the hair into three. The first section beginning at the bangs and ending at the base of the neck. The two other sections on each side from crown to below the ears. Each section was about half an inch deep and was sprayed with a generous application of Bumble and Bumble Tonic Lotion and Bumble and Bumble Thickening Hairspray from root to tip. She used the high heat setting on the hairdryer and a medium sized boar bristle round brush, paying particular attention to the roots to give them volume.
After blowdrying each section, She set and pinned it, till the entire head was done.
She removed the pins section by section, spraying each one with White Sands Liquid Texture Firm Hold Thermal Styling Spray and wrapping it from tip to root in a large barrel heated iron. This seals in the set and give texture and long lasting hold.
She loosened up the curls, running her fingers from root to tip and styled them around Jenna's shoulders. She finished off the style with a generous application of White Sands Stuck Up Mega Hold Hairspray. This flake free product repels moisture and gives the curls luster and shine.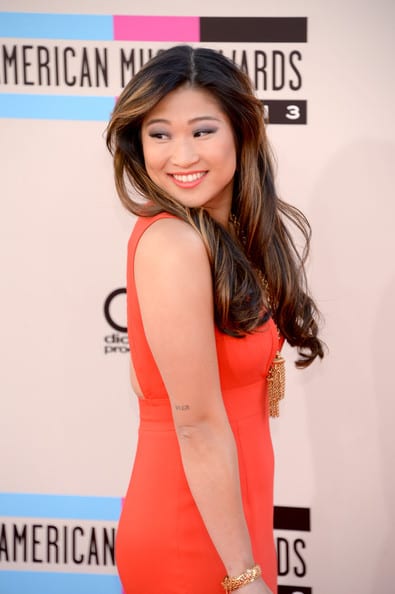 Please note, Bumble & Bumble is NOT cruelty free.
White Sands is cruelty free.
I can personally attest to the White Sands Infinity Hair Spray being a great product. I've got it on vacation with me and it's helping my hair to persevere in the blustery winter winds. See my review.
Jenna looked beautiful! For you long haired ladies, what do you think? Would you try this step-by-step?