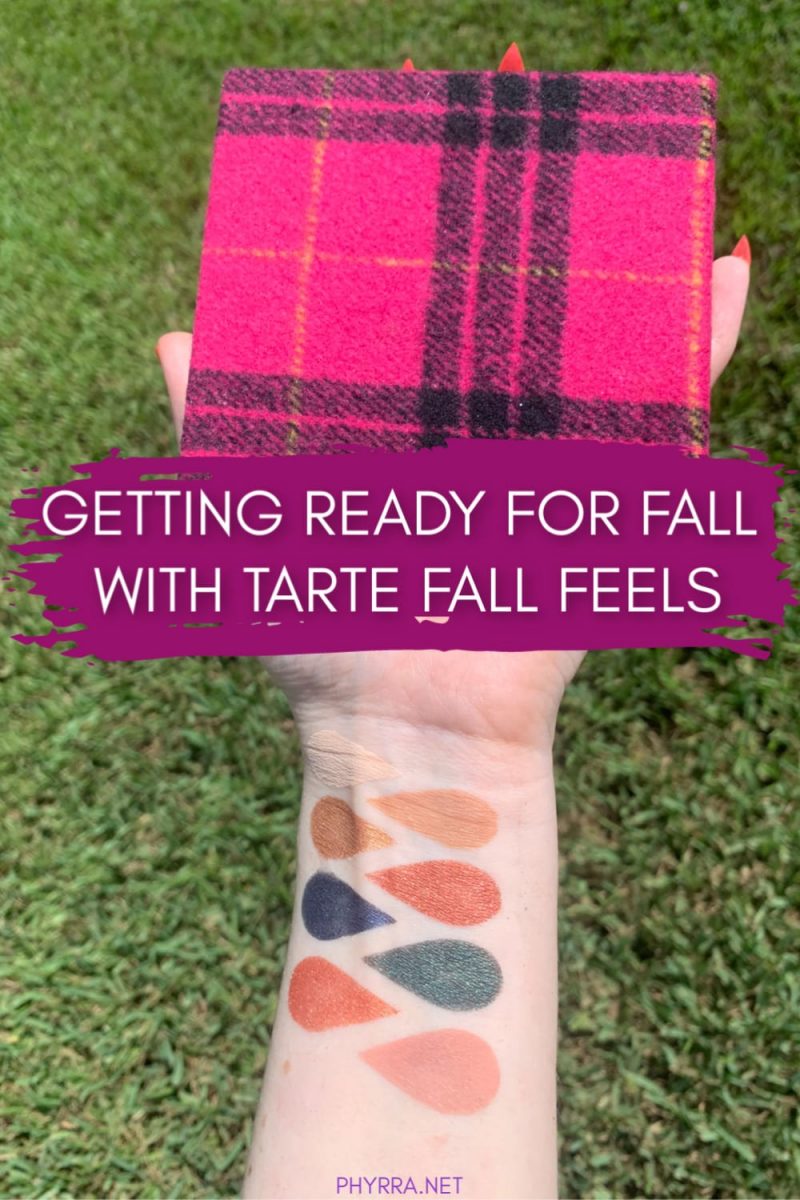 Getting Ready for Fall with the Tarte Fall Feels Palette
Today I wanted to share the Tarte Fall Feels Palette with you. It's the first Tarte palette that I've purchased in quite some time and what primarily drew my attention was #1 the gorgeous blush shade and #2 that it had a pretty nice range of metallics and #3 it wasn't all brown. In fact, it's almost a jewel tone palette, which is my jam. I love jewel tones!
Price
$25,  1 g / 0.035 Oz. x 7 eyeshadows, 2.5 g / 0.088 Oz. blush
Tarte is a cruelty-free beauty brand.
Tarte Fall Feels Palette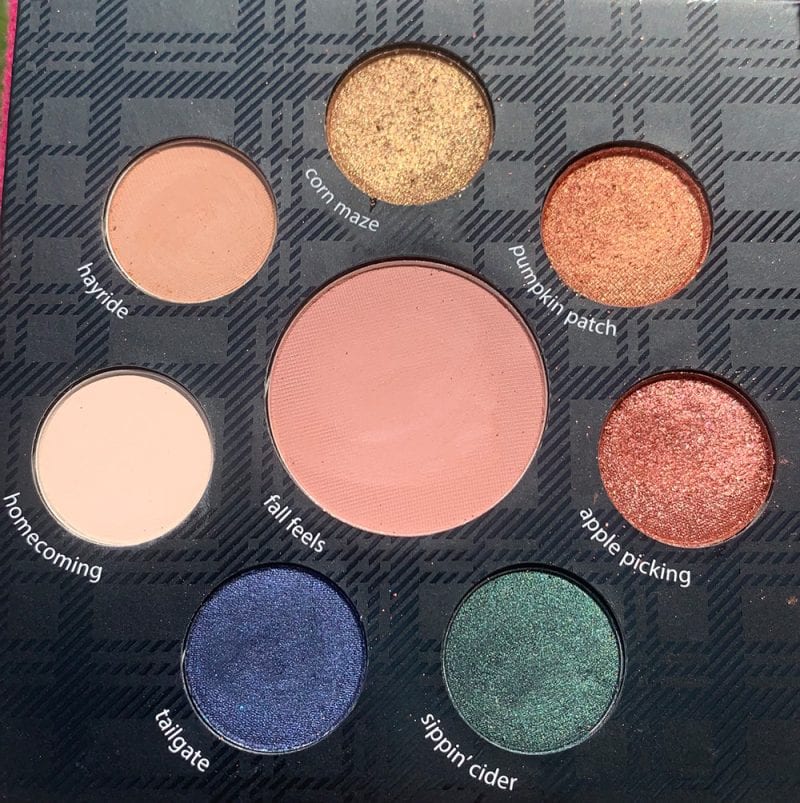 The packaging for the Fall Feels palette is cute and gimmicky; it's pink flannel, lightweight, yet sturdy.
Tarte Fall Feels Palette Swatches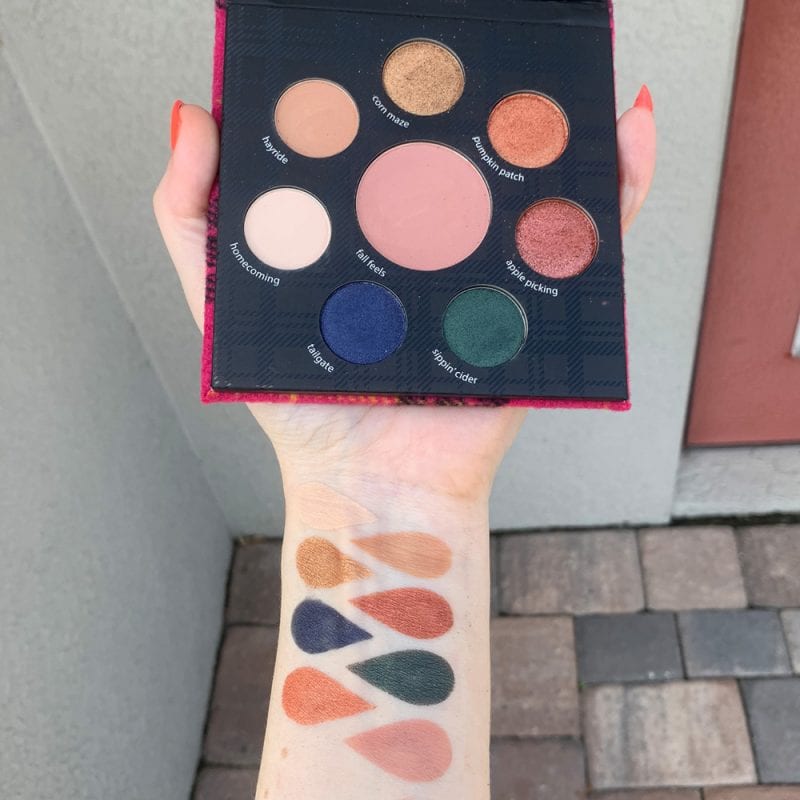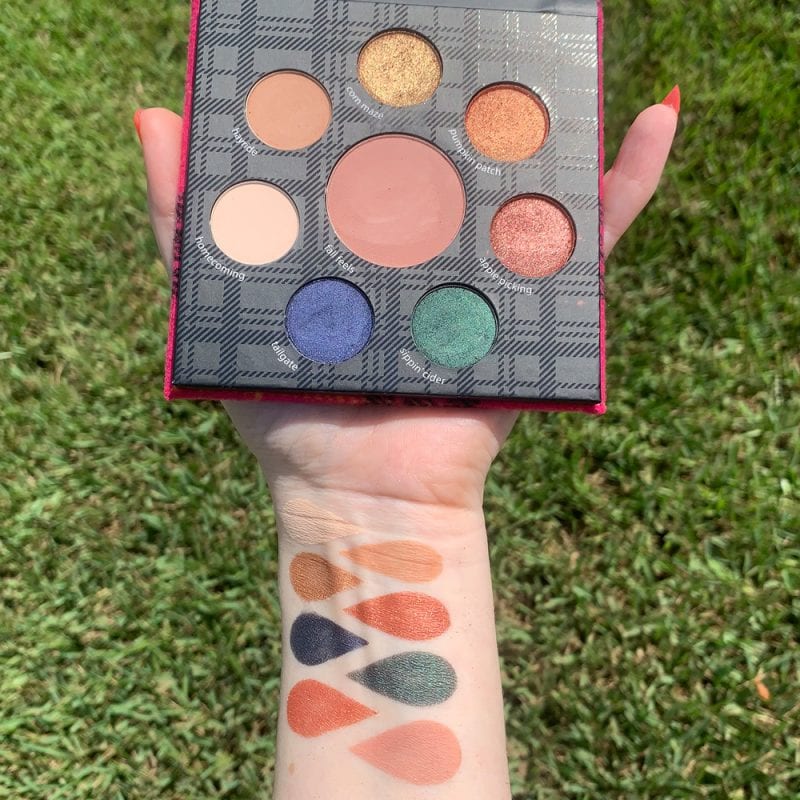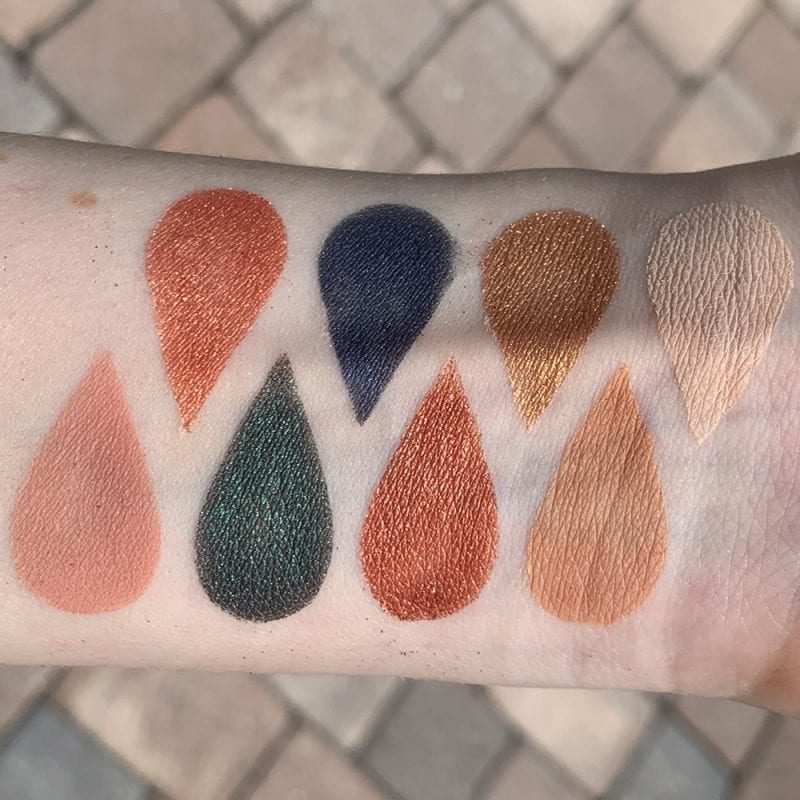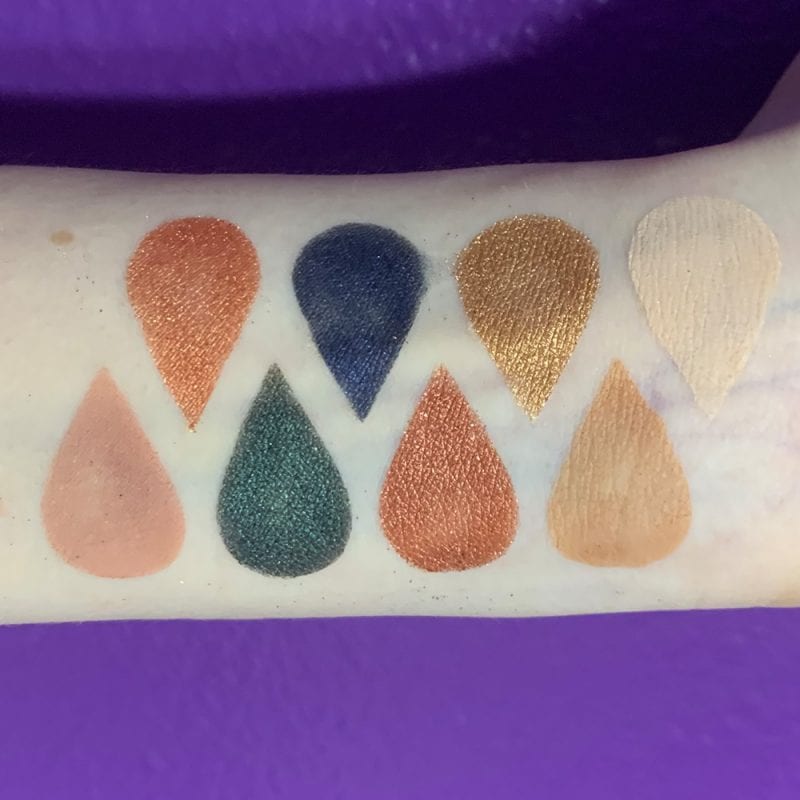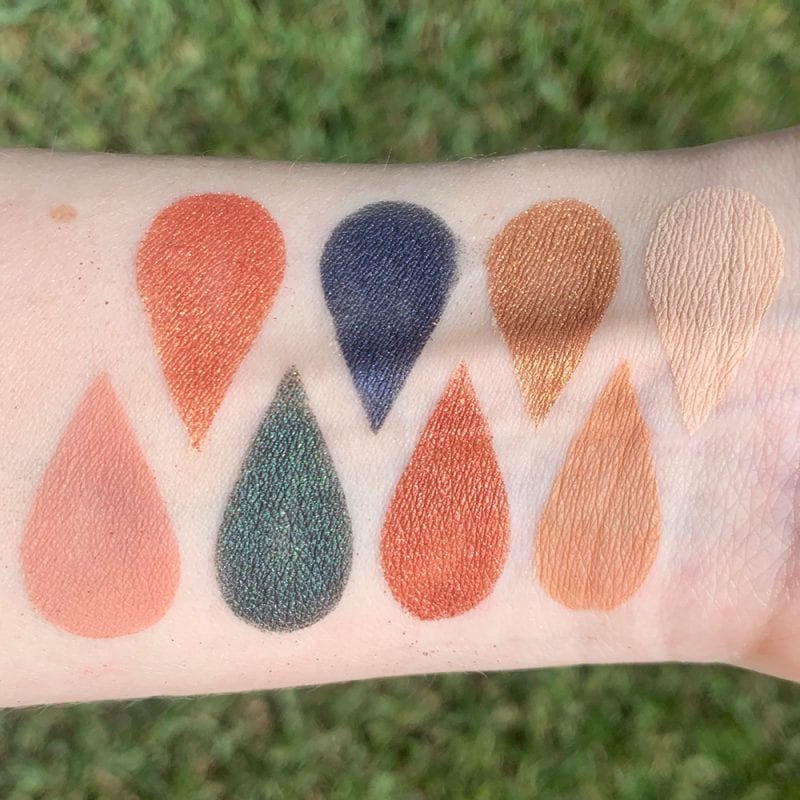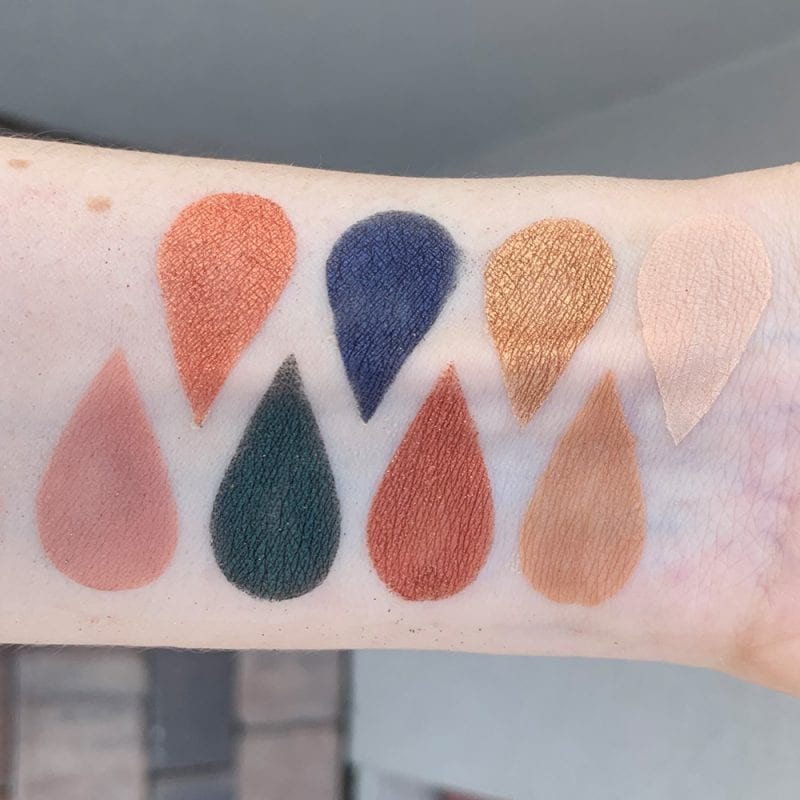 Row 1 – Pumpkin Patch, Tailgate, Corn Maze, Homecoming
Row 2 – Fall Feels, Sippin' Cider, Apple Picking, Hayride
Fall Feels Palette Shade Descriptions:
Corn Maze (gold shimmer) Corn Maze is a gorgeous rich amber gold to me.
Pumpkin Patch (copper shimmer) Pumpkin Patch is an orangey copper shimmer.
Apple Picking (red shimmer) Apple Picking is a warm golden red shimmer.
Sipping' Cider (forest green shimmer) Sippin' Cider is a deep blackened green shimmer, very Slytherin.
Tailgate (navy shimmer) Tailgate is a blackened navy shimmer, very Ravenclaw.
Homecoming (matte cream) Homecoming is a perfect base shade for my skintone or great for blending out the edges of other colors.
Hayride (matte warm tan) Hayride is a flattering light peachy tan on my skintone and makes a perfect 'nude' crease color for me.
Fall Feels (pinky nude blush) Fall Feels is the most perfect pinky nude blush color and one of the big reasons I wanted this palette.
Tarte Fall Feels Palette Look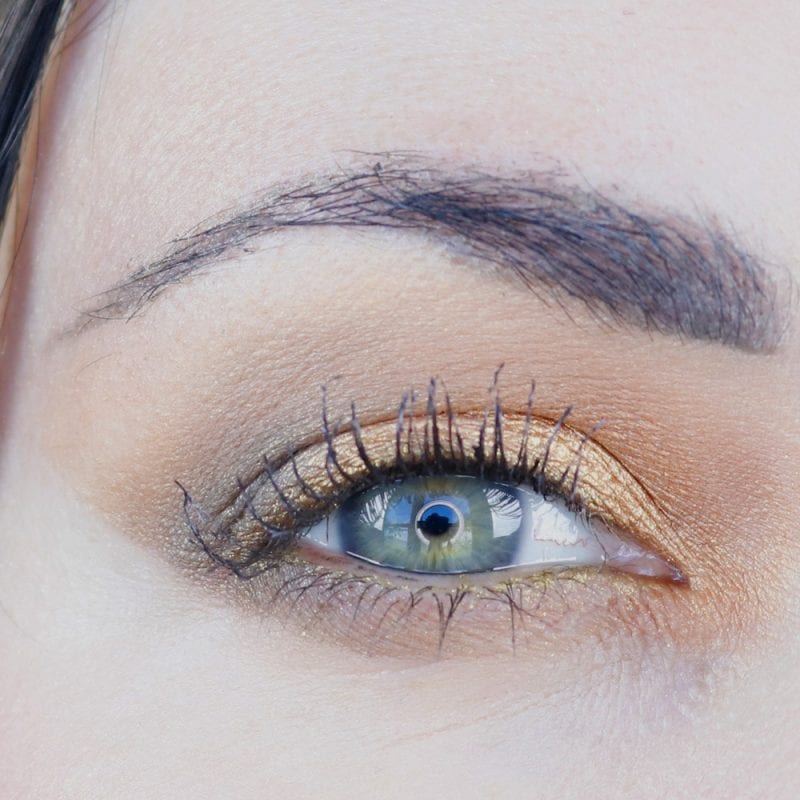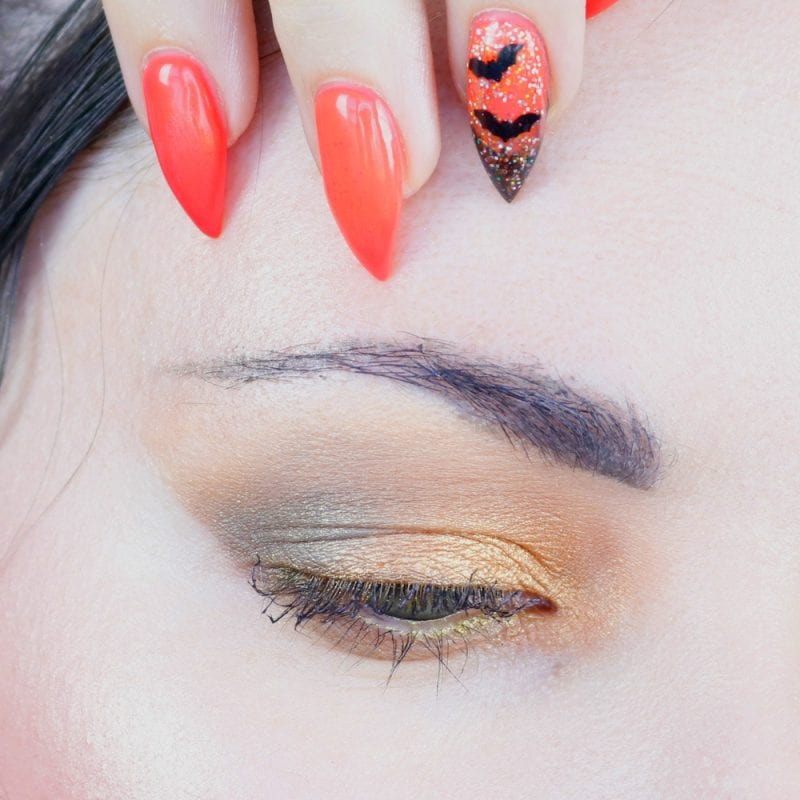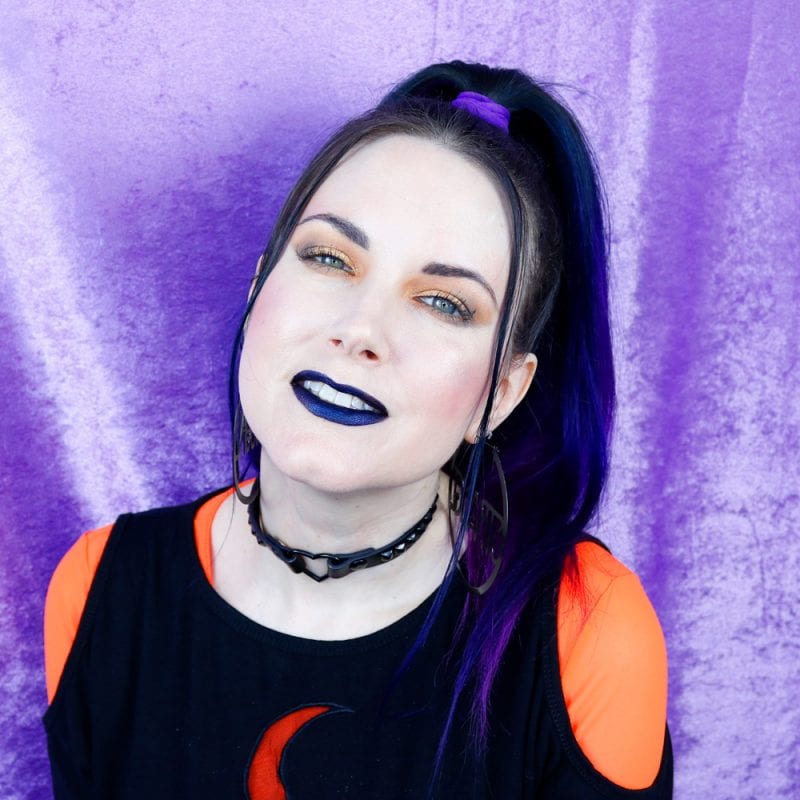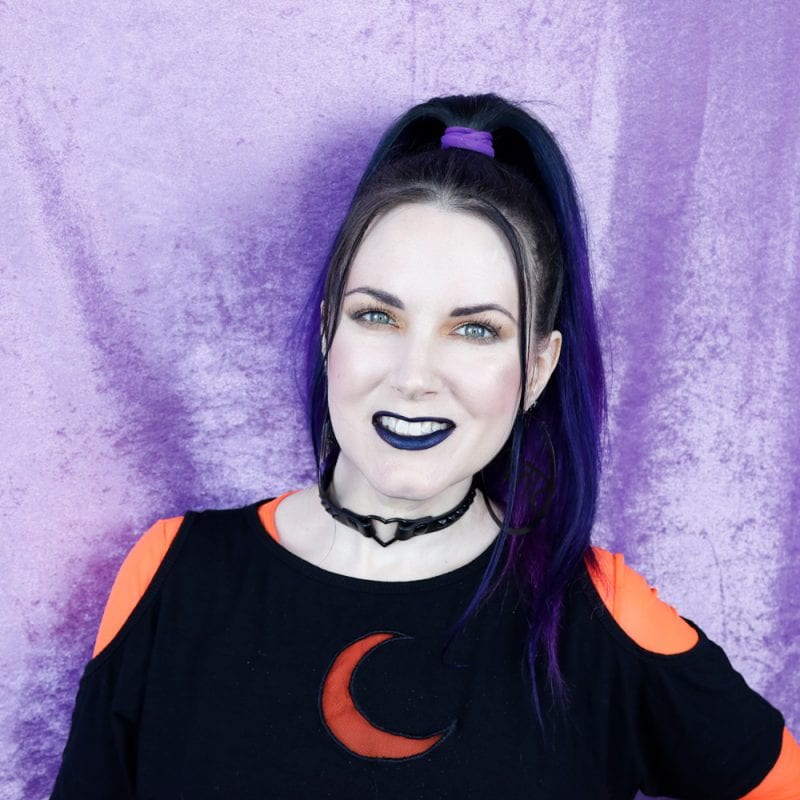 Eyes
Tarte Lid Lock Primer
Tarte Fall Feels Palette
Urban Decay Naked Honey Palette (the white shade for highlighting)
Milani After Dark pencil
Milani Goal Digger pencil
Milani Violet Lash Primer
Milk Kush Mascara
Lime Crime Smokey Brow Pen
Milk Kush Brow Gel in Cypher
Face
Milk Hydro Grip Primer
Milani Conceal + Perfect Foundation Stick in Porcelain
Tarte Fall Feels Palette – blush
BareMinerals You Had Me at Merlot – contouring blush
Tarte Exposed & Stunner highlights (these appear to have been discontinued)
Lips
Black Moon Sorrow Liquid Lipstick
Tarte Fall Feels Palette Thoughts
Ok, so you're going to laugh at me for this, but there were two big reasons I wanted to buy the Tarte Fall Feels Palette. Number one is that gorgeous blush color, which is so flattering on my fair skintone (neutral to cool yellow olive). Number two is that I initially felt like I saw jewel toned Harry Potter House colors in this palette – Apple Picking for Gryffindor, Corn Maze for Hufflepuff, Tailgate for my beloved Ravenclaw, and Sippin' Cider for dear Slytherin.
Some of the other reasons that factored into my decision were that the Tarte Fall Feels Palette is only $25 and comes with a full size Tarte blush, which retail for $29 individually, so I figured even if I hated the eyeshadows I'd still have the full size blush I wanted. However, I also love jewel tones, which are prominent in this palette, so I love the eyeshadows.
The Fall Feels Palette does smell like chocolate to me! It fades pretty fast but if you are sensitive to smells, be aware. I personally love the smell of chocolate and vanilla, I'm not bothered by this smell.
The eyeshadows themselves are ok, but not particularly flattering on their own with my skintone. My skintone is neutral to cool yellow olive, but I'm a high contrast person (light skin, light eyes, dark hair), so I need a bit more definition around the eyes. I also need some colors that aren't all warm-toned. I'm sure a talented makeup artist like my friend Mickey could make these shades work better on me, but I'll have to do it by using another eyeshadow palette. This color story does make my eye color pop like crazy though!
The blush is everything I wanted and more. It's such a pretty pinky-nude. I find very light shades like this one work best for me and they're goof proof.
The Tarte Fall Feels Palette is getting me ready for Fall by putting me in the mood for cool Autumn nights, cozy sweaters, drinking mulled cider and going on haunted hayrides. Unfortunately, it's still above 90 in Tampa, so I'm probably a month or two away from that Fall weather I'm craving.
This is such a cute, affordable palette for Fall! What do you think of it?