Geek Chic Doggo Collection
Not too long ago I picked up the Geek Chic Doggo Collection, plus a few extras. So today I'm sharing the Doggo eyeshadows and all the rest with you. I just had to get the Doggo collection because it's dog inspired. You know I'm dog crazy.
Geek Chic is cruelty free, gluten free and vegan.
Where to Buy
Geek Chic
Price
$20 for the collector tin set
$29 (on sale right now, normally $35.94)
$5.99 individual shades
Geek Chic Doggo Collection Collector's Tin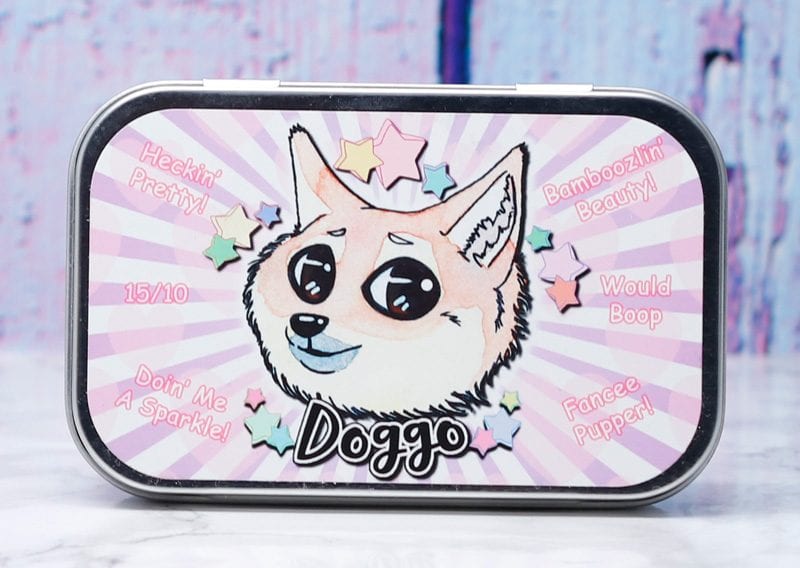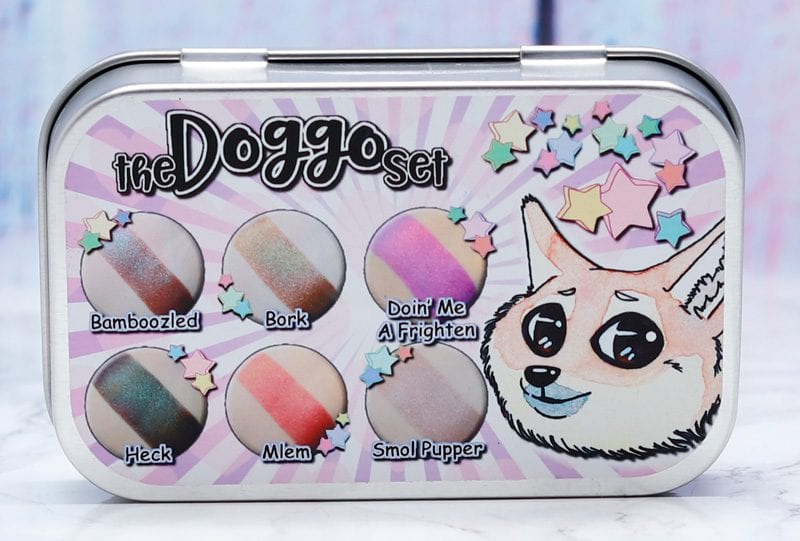 I bought the set that comes in the tin for $20. The tin eyeshadows are 3 gram jars. You can skip the tin and get the 5 gram jar set or buy individual shades. I feel like the collector's tin sets are for people who love eyeshadow palettes, since it gives you a way to organize the eyeshadows together.
Geek Chic Doggo Collection Swatches
I swatched these on Urban Decay Anti-Aging Eyeshadow Primer.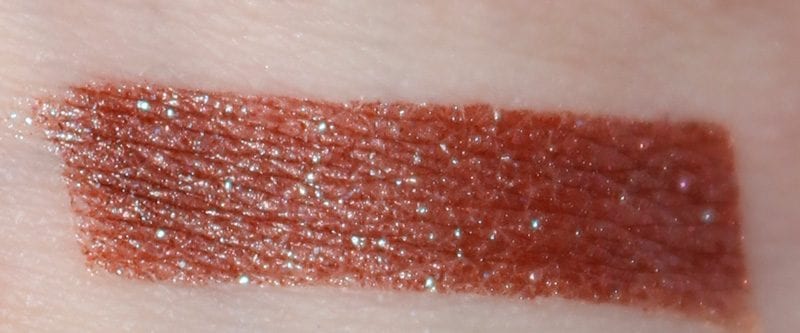 Bamboozled
Bamboozled is a luscious, polychromatic brown eyeshadow with gorgeous pops of blue sparkle and a gorgeous, multi-tonal fuchsia-green-blue shimmering sheen.
Bamboozled is a warm-toned brown with pops of blue, green and pink sparkles. For those of you who love warm brown, this will make a great one wash eyeshadow.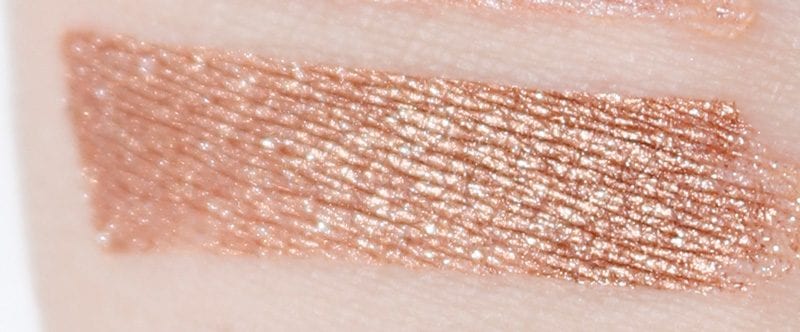 Bork
Bork is a luminous, highly metallic, bright bronze based shadow with pops of bright and icy silver shimmer. Bork is highly reflective and can pick up and reflect color from the surrounding space, as shown in the picture reflecting the green from the curtains in the room where it was photographed. It tends to reflect red, orange, yellow, and green environmental light, however it is only highly apparent under bright light and the shadow does not have any added interference.
Bork is a light bronze with silver sparks. It definitely picks up colors around me and reflected golden orange in my look with it. I'm not normally someone who likes brown eyeshadows but I like how this color worked for me.

Heck
Heck is a rich, luscious chocolate brown based shadow with a strong minty green sheen that can flash an icy silver under bright light. It also has a lovely smattering of soft aqua and green sparkle. 
Heck is a deep chocolate with mint sparks. I think this would be interesting to try as a single wash of eyeshadow.

Smol Pupper
Smol Pupper is a delicate, soft ivory-mauve based shadow with tiny pinpricks of silver shimmer. Smol Pupper is a great shadow for highlighting the inner tear-duct of the eye as well as highlighting the brow bone. It works well as a good transition shadow and can also be used as a highlighter on the cheeks. 
Smol Pupper is a beige mauve on me. I like it as a lid shade.

Mlem
Mlem is a cheery peachy-tea rose pink based shadow with an ethereal, color shifting sheen with flashes of peach, orange, gold, copper, and rose and a plump pinch of fiery copper and rosy pink color-shifting sparkles. 
Mlem is a rosy peach with pink, copper, and gold sparkles. I think this would make a pretty single wash eyeshadow or lid color.

Doin' Me a Frighten
Doin' Me A Frighten is an amazingly vibrant hot purple based shadow with a punchy hot pink sheen and a big punch of pink color-shifting sparkle. 
Doin' Me a Frighten is a lovely bright purple with pink sheen and pink sparkles. This was fun to layer in the crease on top of mattes. It's also a nice lid color.
Geek Chic Eyeshadow Swatches


Hawkguy
A deep indigo-toned purple with a near matte satin finish.
Hawkguy is an intense deep blue-toned purple with a matte finish. The sparkles you see above are from Mystical Ribbit. When I swatched it, it went everywhere. I plan to use this as a crease color.

Rose Jam
A sweet, slightly warm toned honeysuckle pink shadow with a strong golden sheen and a heaping serving of brilliant gold shimmer and gleaming copper sparkle.
Rose Jam is a warm pink with golden sheen and gold and copper sparkle. This makes a great lid color.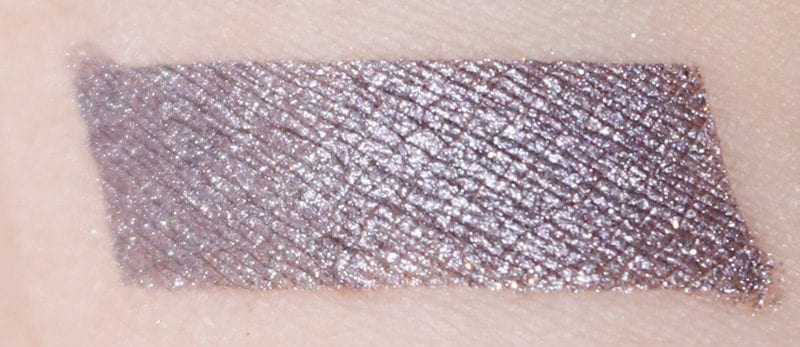 Our Greatest General
Deep metallic purple with a silver sheen. I'm not sure how I'm going to use this color.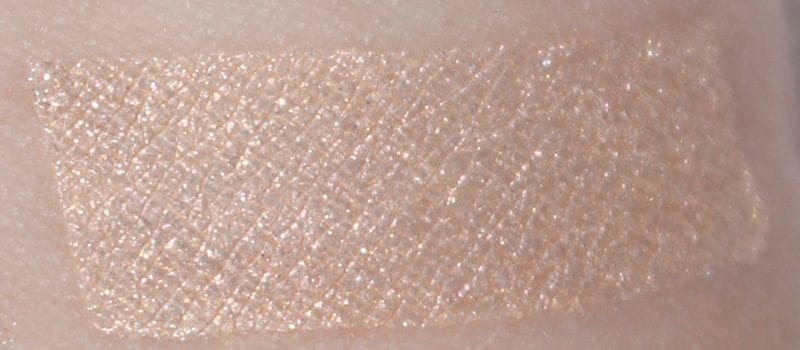 Totality
White gold with lots of golden sparkle and shift. This is pretty on the lid or as a highlight.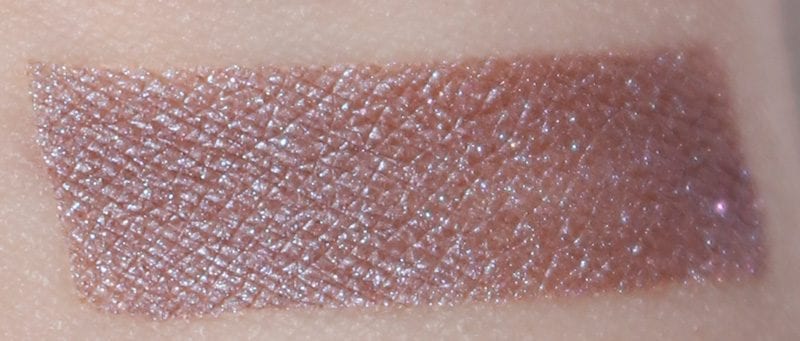 English Breakfast
English Breakfast is a lush, medium toned, neutral brown with a strong violet-indigo color shifting sheen and a large spoonful of pink-red-orange, pink-red-purple, and blue-purple-amber color shifting sparkle (mainly presenting in different shades of purple).
English Breakfast is a medium brown with blue violet shift and blue, violet and pink sparkles. I love the blue sparkle in this brown shade.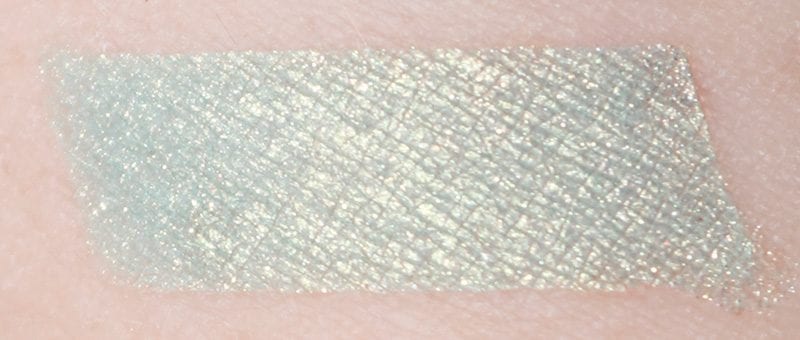 Matcha
Matcha is a vivacious and lively medium toned green with a very strong golden sheen and oodles and oodles of soft gold and light green sparkles.
Matcha is a soft spring green with golden shift and sparkles. This is a nice eye brightening lid shade.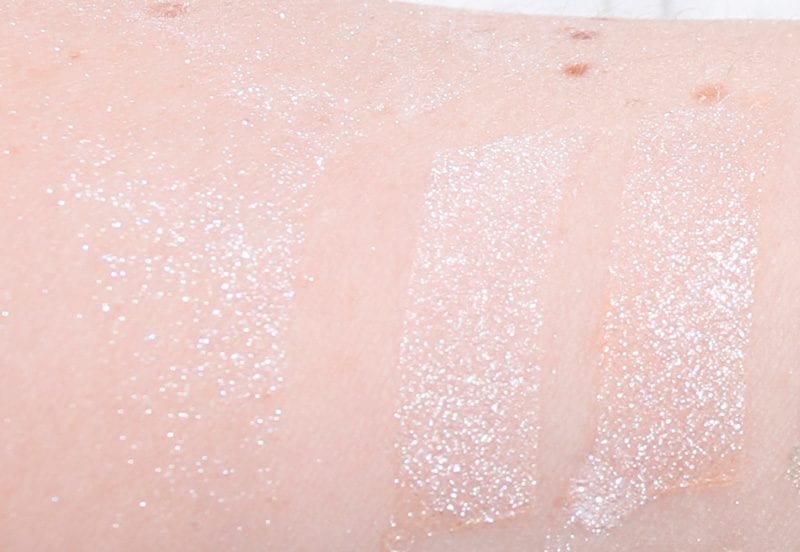 Mystical Ribbit Glimmermist
Holographic iridescent sparkle. (PR sample, upcoming product release)
On the left it's swatched on bare skin and on the right it's swatched on primer. It looks really good when you put it on your shoulders and collarbone.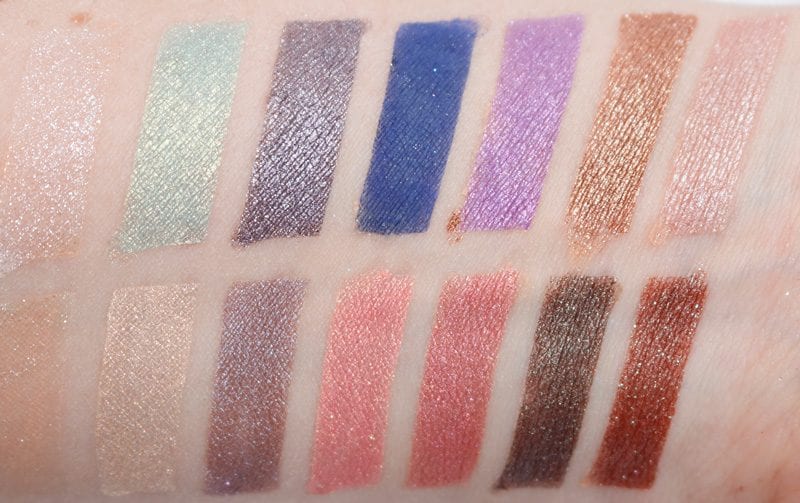 Row 1 – Mystical Ribbit – Matcha – Our Greatest General – Hawkguy – Doin' Me a Frighten – Bork – Smol Pupper
Row 2 – Totality – English Breakfast – Rose Jam – Mlem – Heck – Bamboozled
Geek Chic Doggo Eyeshadow Looks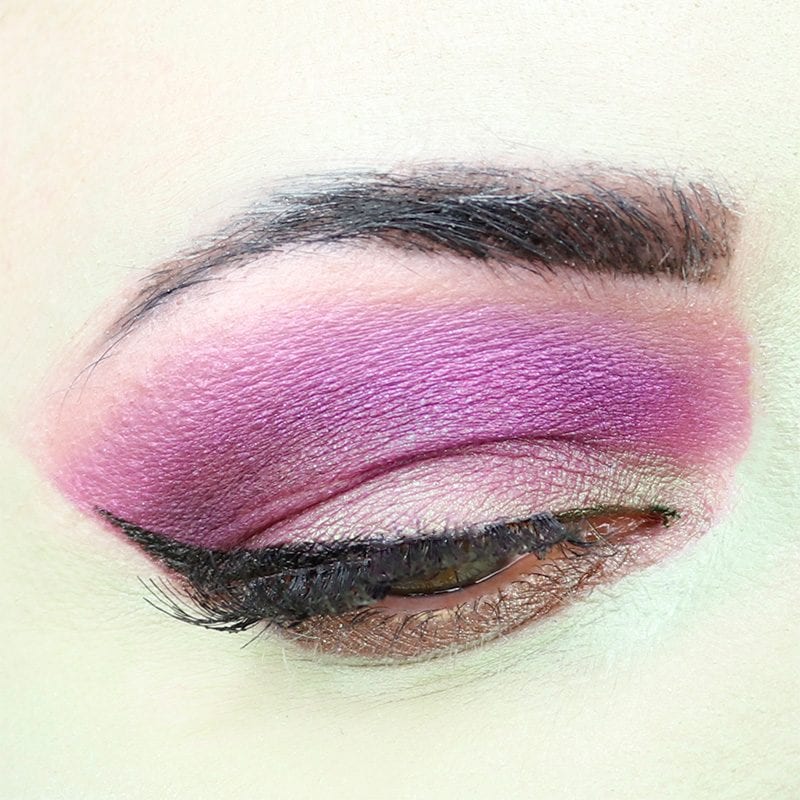 Wearing Heck on the lower lid and Doin' Me a Frighten in the crease on top of Sugarpill 2AM and Poison Plum.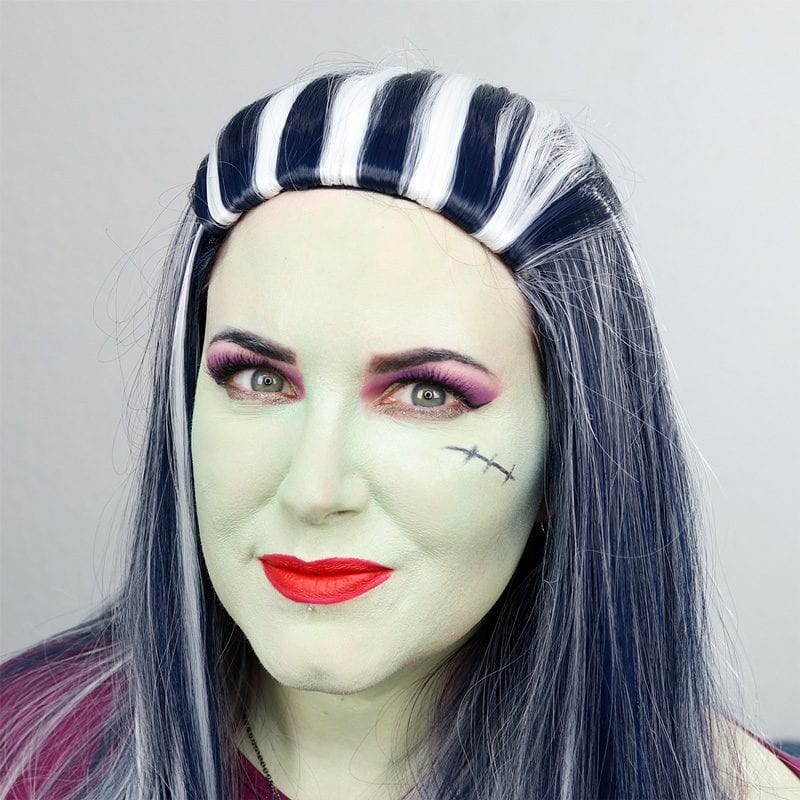 Check out my Monster High Frankie Stein Makeup Tutorial.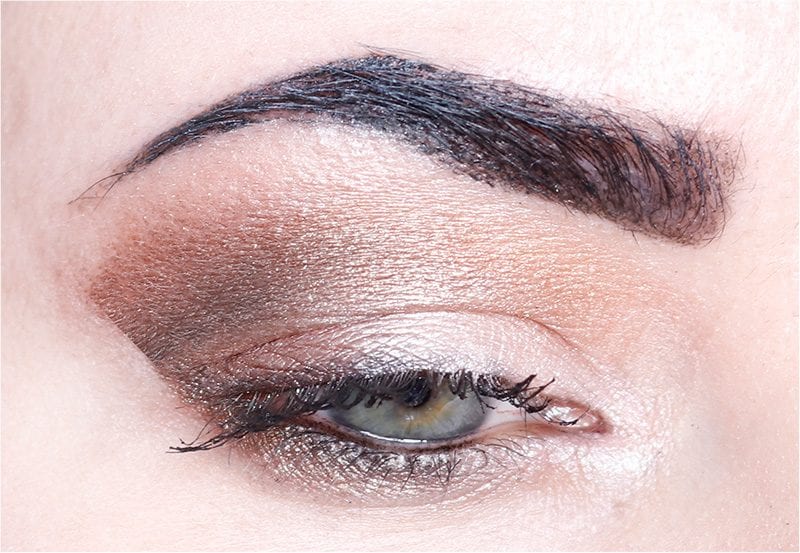 Wearing Smol Pupper, Bamboozled, Bork and Heck. See the make blue eyes pop tutorial.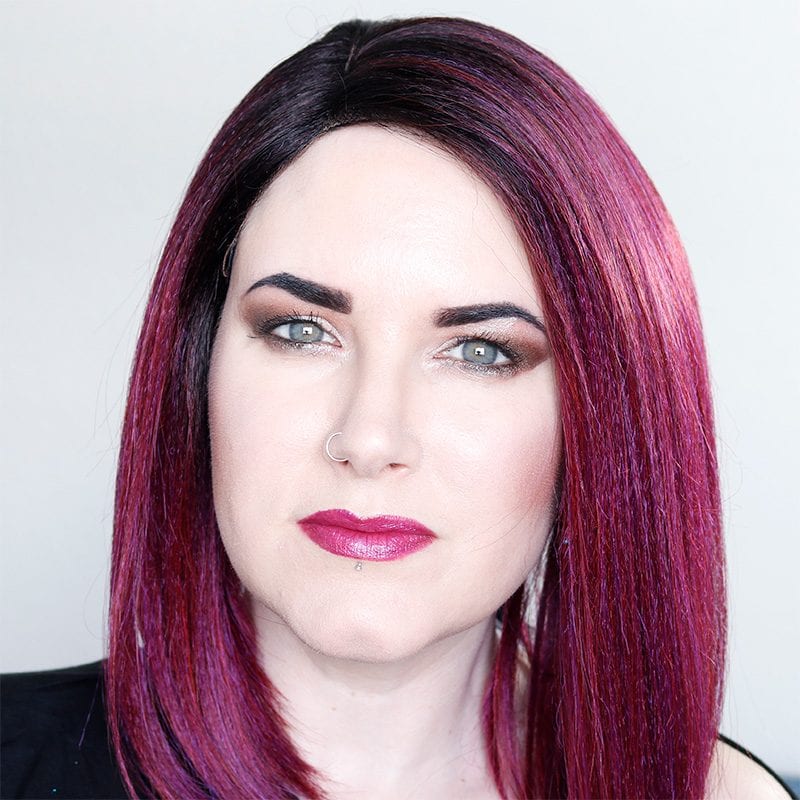 I stepped outside of my comfort zone by wearing Smol Pupper, Bork, Bamboozled and Heck all in one look. I might try Heck as a one wash of color at some point.
From the other shades I picked up, I plan on using Hawkguy for some single purple smoky dome shape looks. I want to try English breakfast as a single wash of color. I'm thinking that pairing Matcha with Heck will be pretty.
I'm happy with the colors I picked up. What do you think of the Geek Chic Doggo collection? See any shades you love?
Last Updated on