Take Care of Yourself with BabbleBoxx
Hey friends, it's great to see you! Today I'm talking about how to take care of yourself with BabbleBoxx. I'm sharing some self care ideas and tips with you. Self care is very important to me!
This post is sponsored by Babbleboxx, but the love is very real.
What is Self Care?
Self care is an activity or activities we do deliberately to take care of mental, emotional, and physical health. I know it sounds super simple, but it's often overlooked by many of us, myself included. Good self care is the key to reducing your anxiety, improving your mood, and your overall health. As you may know, I suffer from anxiety and take medication daily for it, as well as see a therapist. She has helped me embrace the whole self care idea of 'take care of yourself' so that I can take care of others. I used to ignore my own needs and not take care of myself, which caused a myriad of issues. Now I'm better about self care.
You may enjoy watching Soothing Yourself: Top 10 Self Soothing Techniques.
How Does Self Care Reduce Stress?
As I'm sure you have experienced, stress can drain you. It drains your physical and mental energy. Stress can cause me to go into a negative thought spiral, which pushes me from anxiety into depression. Experiencing sustained stress for months on end with no breaks can affect your health in negative ways, making you more likely to get sick, depressed, or other things. I seriously believe that our society is too stressed out, which leads to people having chronic illness. So it's very important to learn to use self care to reduce stress.
Self Care reduces stress by helping to change part of the autonomic nervous system. By activating your parasympathetic division of the autonomic nervous system, self care helps to reduce your stress and anxiety, boost your immune system, improve your energy levels, and make you feel better overall. (source)
Women's Wellness and Self Care with BabbleBoxx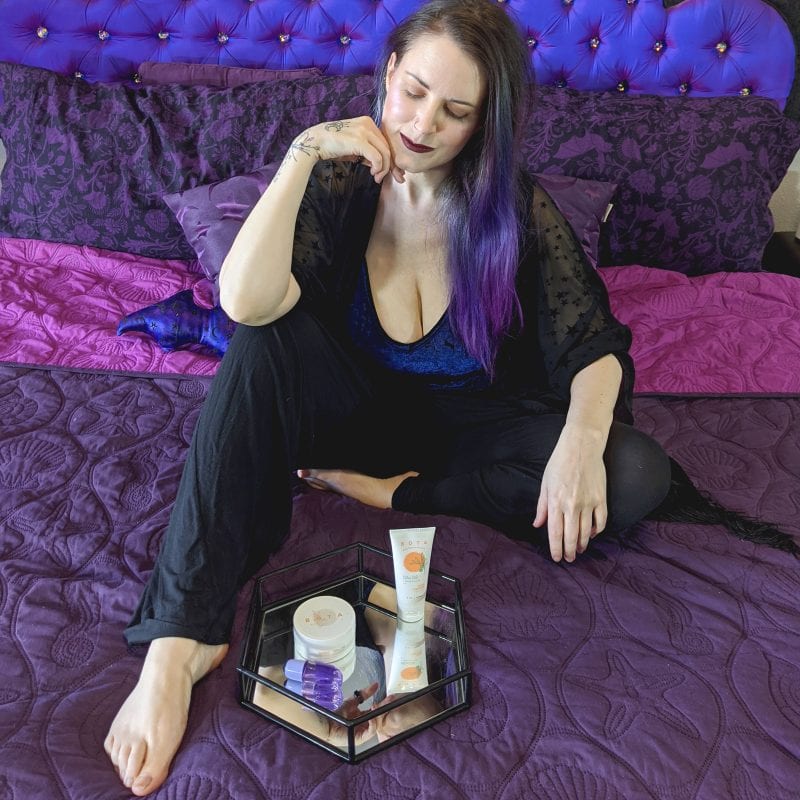 I'm excited to be sharing the BabbleBoxx Women's Wellness and Self Care with you because I very much believe that everyone needs to be doing self care and I wanted to share these self care tips and ideas with you. It's especially important right now when there is so much stress and uncertainty in the world. We could all use a little more self care! This BabbleBoxx contains several items I think you'll love including Pamprin Max Pain + Energy, BOTA Skincare Age-Defying Hand Lotion and Warming Muscle Melt Creme, and the Trojan Ultra-Touch Personal Massager.
Pain Relief in the Palm of Your Hands from Pamprin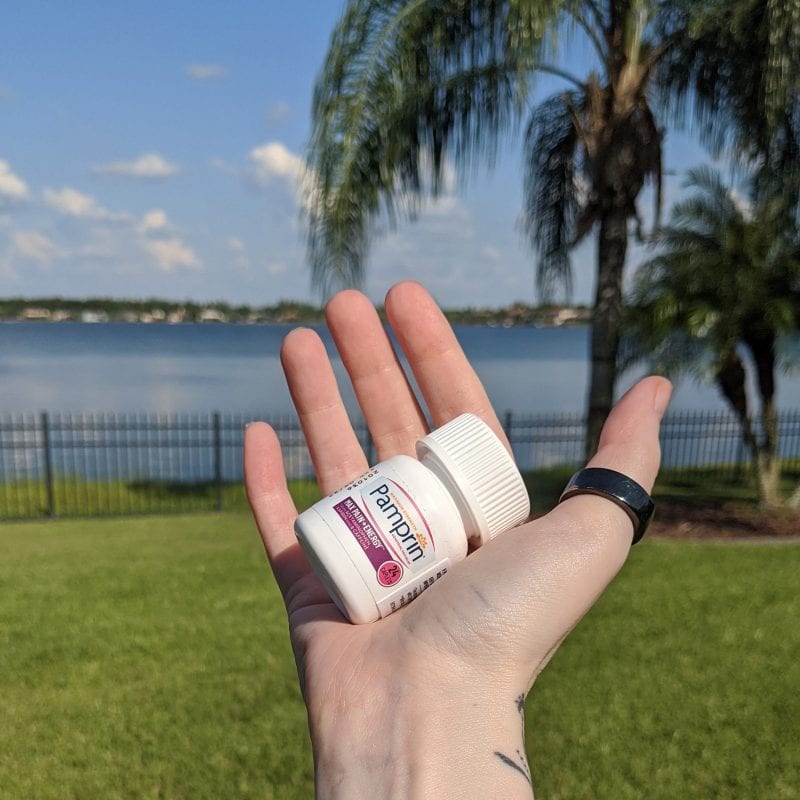 If you suffer from PMS, you don't need to suffer in silence like I did for so many years. You can try Pamprin Max Pain + Energy. It's made to help with the fatigue, cramps, headaches, and backaches you experience. It has caffeine in it, which acts as a diuretic, to help with bloating and water retention many women experience because of their periods. Aspirin and Acetaminophen help provide pain relief. Put it all together and Pamprin Max provides you with complete coverage for period pain relief from your PMS.
BOTA Age-Defying Hand Lotion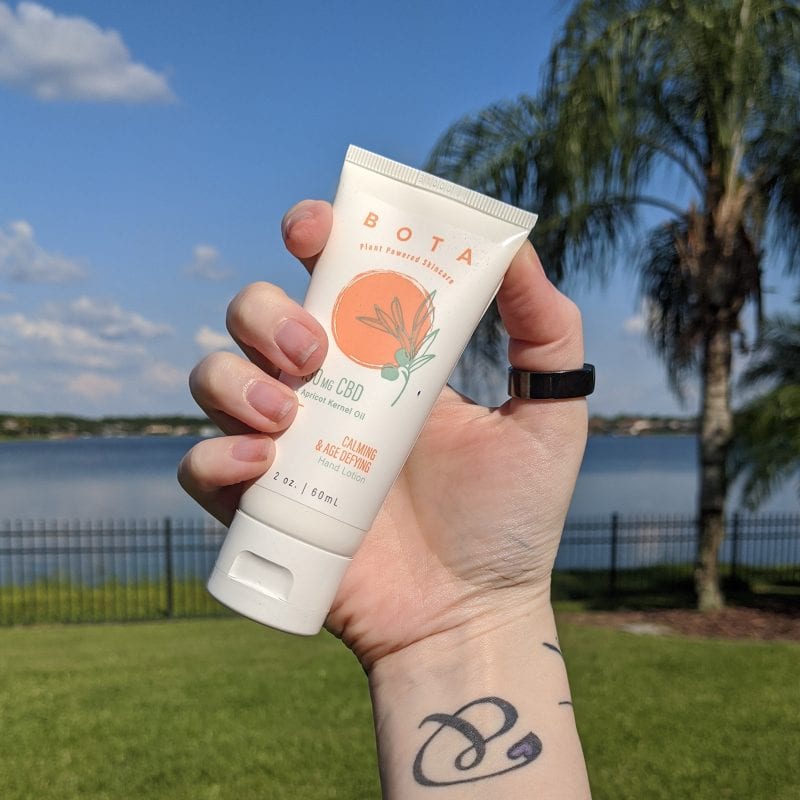 BOTA is a new-to-me cruelty-free skin care line. As you know, when it come to beauty, I only feature cruelty-free brands.
I LOVE the BOTA Age-Defying Hand Lotion. It's a fast absorbing, non-greasy hand cream formula that hydrates my hands quickly. I've been using this each time after I wash my hands or use hand sanitizer because my hands have been extra dry from both. I can't detect a scent with this hand cream at all, which is great for those of you who get headaches from scents. It contains apricot kernel oil and hemp-derived cannabidiol (CBD).
As you may or may not know, I'm a medical cannabis patient in Florida, and I am a big believer in using all forms of cannabis to improve your health. CBD is the ingredient that does not give you feelings of euphoria or a high, but it can help improve your mood and make your body feel better.
You may enjoy reading Can Cannabis Treat Anxiety.
BOTA Warming Muscle Melt Creme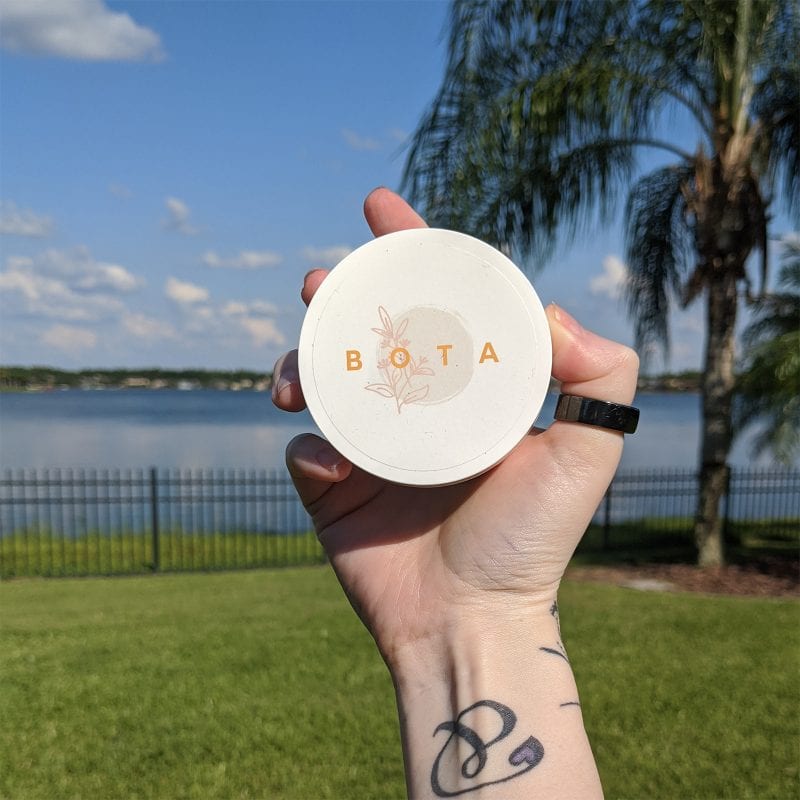 I injured my right trapezoid/shoulder/neck in late February. My trapezoid muscles have been locking up now on both sides, and making all the surrounding muscles lock up as well. It's quite painful. I've been using CBD cremes, at-home massages, and infrared heating pads to help deal with the muscle pain. The Bota Warming Muscle Melt Creme is delightful and helps to ease some of my pain. It has warming cinnamon oil in it and hemp-derived cannabidiol (CBD). It smells very lightly like delicious cinnamon candy.
It's a great creme to use to take care of yourself and sore muscles after a workout. And as I mentioned, it helps with muscle aches and tension like I've been experiencing. Since I can't currently go to get a professional massage, I am using this to help mitigate my pain and discomfort.
You can save money with this discount code at BOTAskin: WOMENSWELLNESS at checkout for 20% off site-wide.
Trojan Ultra-Touch Personal Massager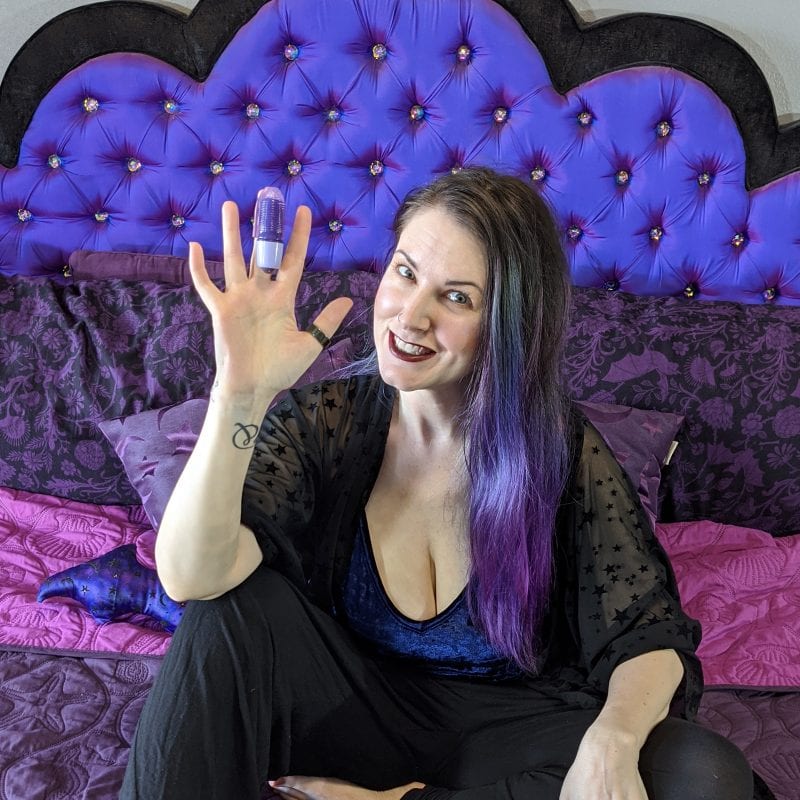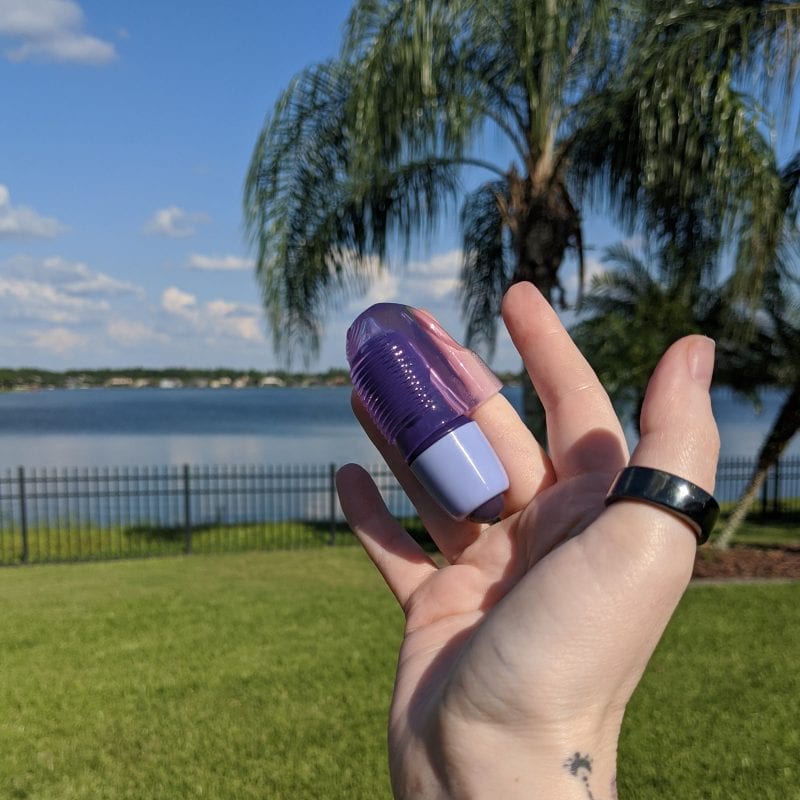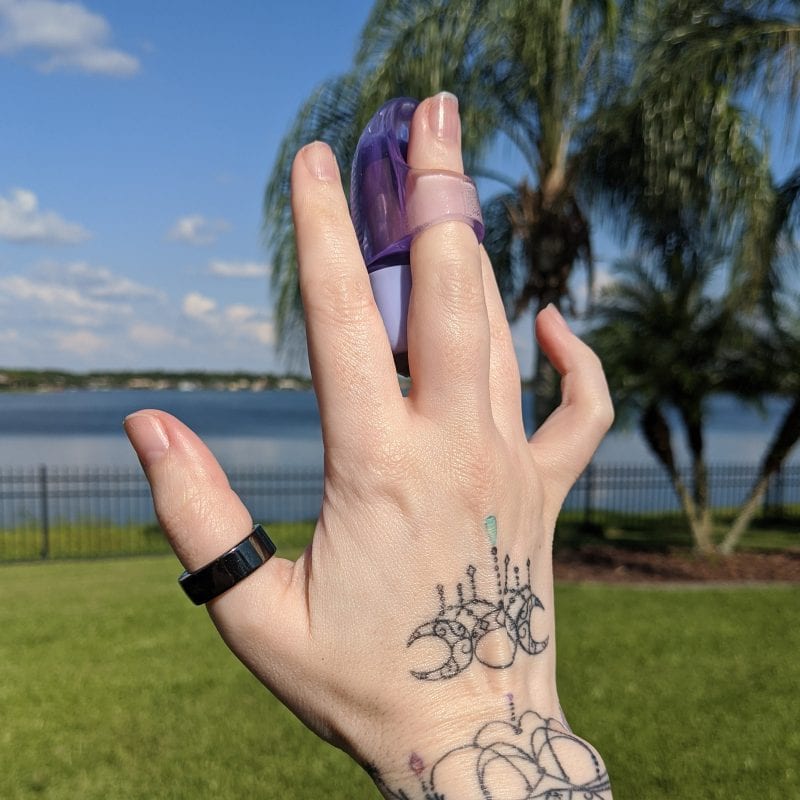 It's very hard for me to choose a favorite from this Women's Wellness BabbleBoxx, but the Trojan Ultra-Touch Personal Massager is a winner for me! I don't often talk about vibrators on my blog, but I have quite a collection. This fingertip massager is amazing! I've tried bullets before, but none exactly like this. I love the flexibility of the design. It's a tiny little power house!
The Trojan Ultra-Touch Personal Massager is perfect for solo play or use with a partner. It can be used inside or outside, or with other toys. It's easy to wash and care for. It runs on 3 LR44 Lithium batteries, which are included with the toy. It's waterproof and fairly discreet, so if you want to take it outside you can. I absolutely love the soft purple ring that you slip over your finger, as that makes it easy to position the vibrator wherever you desire. And did I mention it's purple? You know purple is my favorite color!
Self-love is an important part of self-care. Since we all started social distancing, 29% of women are masturbating more, especially compared to men. Trojan is the most trusted condom brand for over 100 years and the brand I rely on since I cannot use hormonal birth control. I highly recommend checking out this Trojan finger vibrator if you're looking for a new toy for yourself or to spice up your love life. This is my first vibrator from Trojan and it will not be my last. It was love at first use!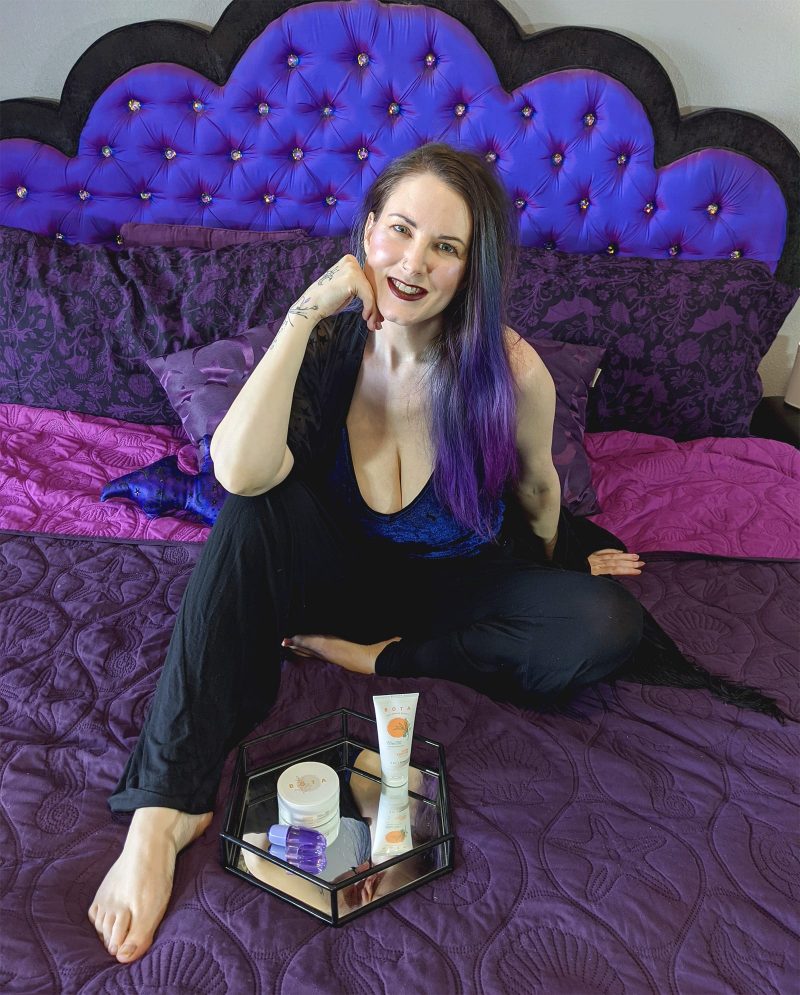 As you now know, I'm big on self-care and truly believe that you should take care of yourself in every way possible. What are your self care tips? Have you tried any of the cruelty-free skincare from BOTA? What about the Trojan vibrator? Let me know in the comments below!