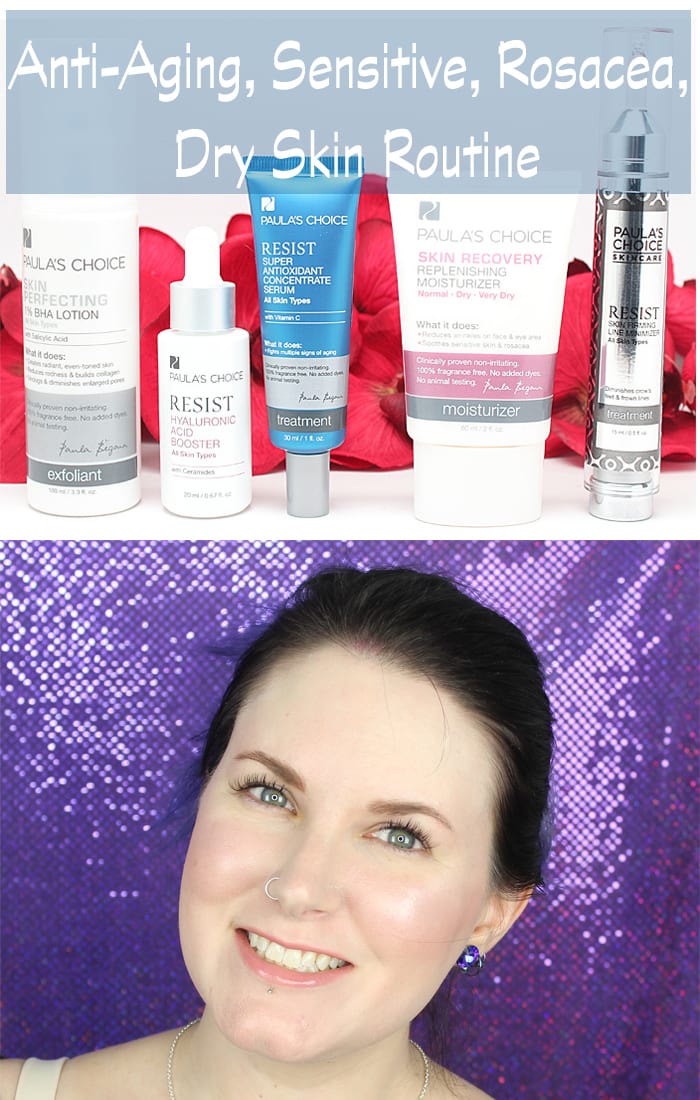 This is a highly requested video. It's my skincare routine for anti-aging, rosacea, sensitive and dry skin, aka my skin! Even though I've recently talked about skincare on my blog in my easy winter skincare routine, I hadn't gone into depth on Youtube, so I do that in this video. This video contains products purchased by me and press samples.
Skincare Routine for Anti-aging, Rosacea, Sensitive and Dry Skin

If you like this video give it a thumbs up and subscribe!
Most of my skincare is from Paula's Choice. They're my number one skincare brand. Their new calm serum and calm BHA are must haves for me. If I had to choose just one skincare brand to use for the rest of my life, it would be Paula's Choice. They've made such a difference in my skin. I love that they don't use fragrance (the #1 culprit in causing my skin to break out) and that they explain the key ingredients and research behind those ingredients in each of their products.
I just ordered a refill on my Skin Recovery Replenishing Moisturizer and the Calm Redness Relief Repairing Serum because I don't want to run out of either!
If you had to pick just one skincare brand, which would you choose?