About Phyrra
Hi, I'm Courtney. I write Phyrra, a beauty and lifestyle blog. I feature beauty, alternative fashion, awesome hair, diy, health and lifestyle. I'm seriously hair obsessed, I love bright makeup, and I have a daily skincare ritual! On Tuesdays and Fridays I share videos on Youtube. I work out 3 days a week lifting weights, rowing and running intervals. I worked in the video game industry for over 10 years and I'm a gamer, comic book geek and technophile. I'm an animal lover and I have two dogs – a standard poodle and a pug.
Have a Question or Business Proposal for me?
I love hearing from you! To discuss a business proposal, tutorial request, press inquiry, or anything else, please send me an email. If you're interested in advertising, please see my advertising page. I have worked with Urban Decay, Cover FX, Samsung, Canon, Too Faced, NARS, crocs, Huawei, Conair, Jesse's Girl, Ayushi, KBShimmer and other brands.
If you are contacting me about a beauty product it must be cruelty free. You can see my cruelty free beauty brand list here.
Is your beauty product cruelty free?
Do you (or a third party on your behalf) test your products on animals?
Have any of your materials/ingredients been tested on animals?
Do you sell in countries that require animal testing (like China)?
Are you Leaping Bunny or PETA certified?
See my Style Coalition Profile. You can see my Fohrcard, which is linked directly to Google Analytics and shows my pageviews for the last 30 days.
About Phyrra (since May 2015)

I started blogging in May 2008. I have published over 6,100 posts. I have had over 91,000 comments.
Google Plus – Over 302,000 followers
Twitter – Over 11,200 followers
Pinterest – Over 41,000 followers
Instagram – Over 10,500 followers
Facebook – Over 139,000 followers
YouTube – Over 10,200 Subscribers
My top states are: California, Texas, New York, Florida, Illinois
My top cities are: New York, San Francisco, Los Angeles, Chicago, Houston, San Diego, Seattle, Dallas, Washington, Philadelphia
My top 10 countries are: United States, Canada, United Kingdom, Australia, France, Germany, Indonesia, Italy, Netherlands, Sweden. I have visitors from 200 countries.
The Site's Connections
Phyrra is very lucky to belong to several of the web's best networks!
Style Coalition: Founded in 2008, this network connects the top lifestyle influencers and advising Fortune 500 companies.
Fohr Card: Fohr Card helps to connect brands to the right bloggers.
iFabbo: A new network for beauty bloggers, iFabbo has strict selection criteria.
POPSugar Beauty, Fashion and Video
Pretty in my Pocket: PRIMP delivers a mobile and social platform that enhances the beauty shopping experience both online and offline. Members follow Power Primpers for product suggestions and reviews.
Tapinfluence: putting influencers and brands together.
Makeup Wars: Every other week the members coordinate similar posts to help drive traffic as they "battle" with their favorite beauty products and looks.
Beauty Top Tens: Every other week the members coordinate similar posts to help drive traffic as they share their top ten beauty products on a specific topic.
Beauty Bloggers of Central Florida: Courtney is one of the founding members for this Central Florida based group. Members meet up to talk about blogging and how to improve their skills.
Beauty Blog Coalition: A network for seasoned beauty bloggers with strict criteria to join. Bloggers contribute to help each other improve their blogging knowledge.
Beauty Spotlight Team: Every weekend this group of international beauty bloggers shares links to their favorite post of the week or features a special post from one of the members.
The Lipstick League: Every weekend this group of beauty bloggers shares links to their favorite beauty post of the week.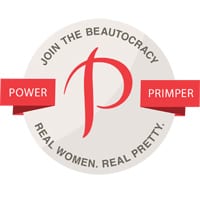 Tuesday DIY/CRAFT/RECIPE

Wednesday DIY/CRAFT/RECIPE