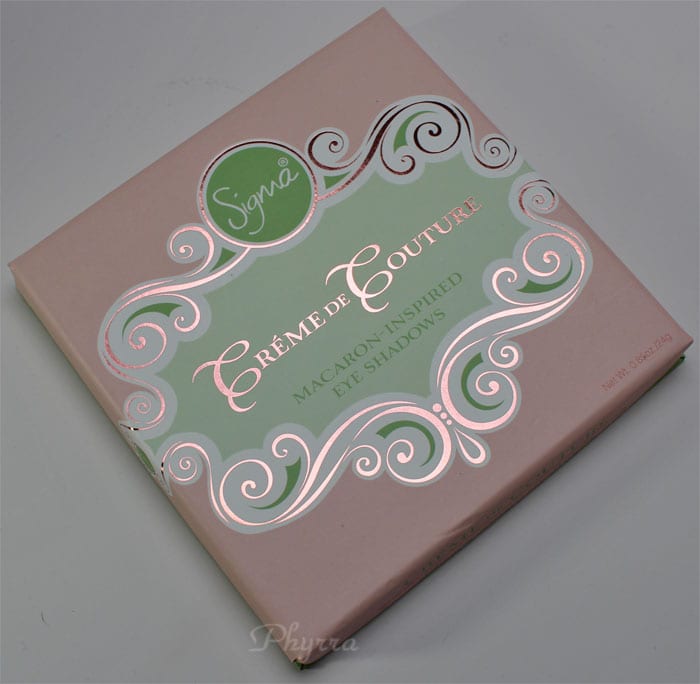 A while back I fell in love with the Sigma Crème de Couture Palette after seeing it on xSparkage's blog. It quickly went out of stock, so I signed up to be notified when it was next available. Once I got the email, I snapped it up immediately. I need more mattes in my collection! This palette is inspired by Lauduree Macarons, surely a tasty treat! This limited edition palette will soon be gone, so if you're interested in picking it up, now is the time!
Sigma Crème de Couture Palette Review

If you like this video, please give it a thumbs up and share!
The Website Says 
Indulge in the Limited Edition Crème de Couture Eye Shadow Palette featuring a sweet assortment of 16 shades of candy-colored matte finishes. This collection was created to bring forth a fantasy of whimsical makeup looks.
Animal Testing Policy
No, we do not conduct, condone, or endorse testing on animals. While some of our natural fiber brushes are made from animal hair, no animals are harmed during the brush-making process.
Price
$32 Net Wt. 0.85oz./24g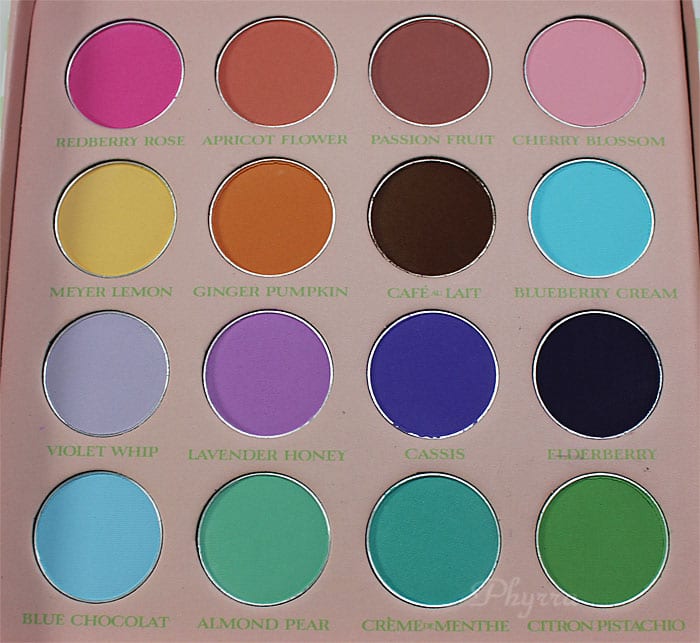 All 16 of the lovely matte eyeshadows in the palette. I'm so glad that the names of the color are printed on this palette!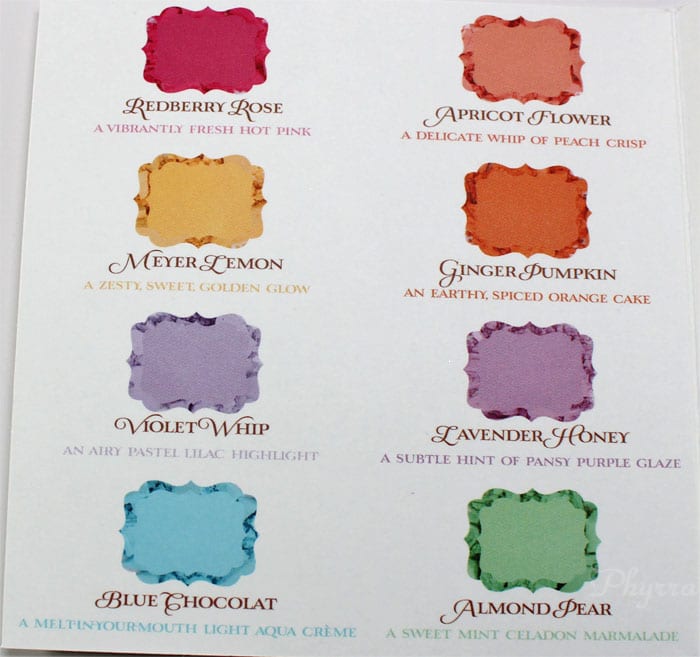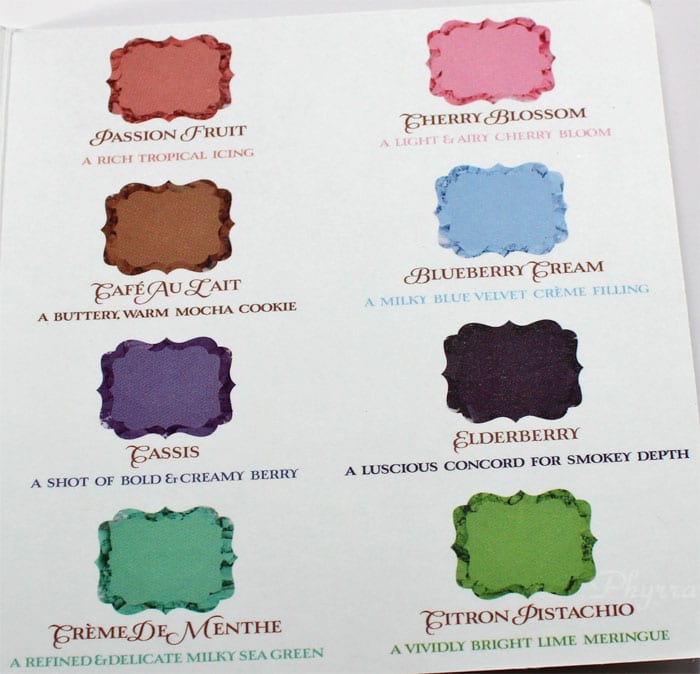 The cute little cookie inspired palette comes with an insert with Sigma's color descriptions.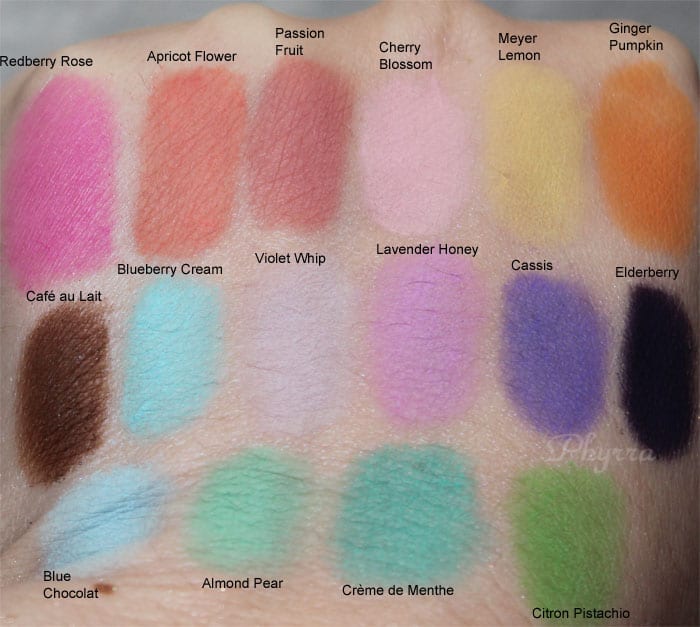 Of course, I prefer my color descriptions.
Redberry Rose is very bright hot pink matte
Apricot Flower is a matte coral peach.
Passion Fruit is a deep muted coral red matte.
Cherry Blossom is a bright, light baby pink. It really is the color of the cherry blossoms that I've seen.
Meyer Lemon is a lemon yellow. This one is sort of powdery, so it's a bit disappointing.
Ginger Pumpkin is a soft orange matte.
Cafe au Lait is a milk chocolate brown matte.
Blueberry Cream is a bright sky blue, leaning baby blue, matte.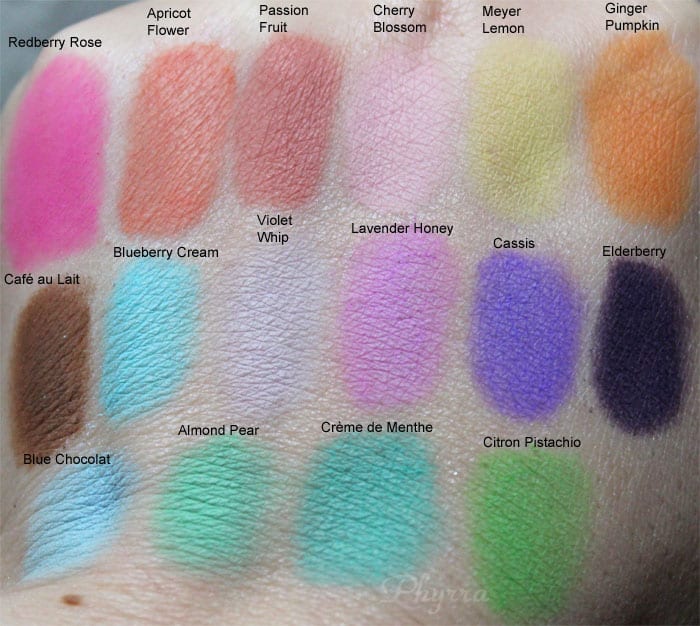 Violet Whip is a light lavender. This one is sort of powdery too, and a bit disappointing.
Lavender Honey is a pinky violet matte. This is so pretty!
Cassis a bright violet matte.
Elderberry is a deep, dark purple matte.
Blue Chocolat is a pale baby blue matte.
Almond Pear is a minty green matte.
Creme de Menthe is a bright light turquoise matte.
Citron Pistachio is a lime matte.
One of the reasons that I was drawn to this palette are that these shades are perfect for my crease / browbone. One of the tips with hooded eyes is that you should use mattes in your crease (or where you fake your crease), so I keep looking to add more midtone / lighter mattes to my collection. You can always darken to the perfect shade with a little black, grey or deeper shade, but these are a great start.
Overall, I'm pleased with this palette. At $2 per eyeshadow, I feel like I've got my money's worth. This is a great way to expand your colorful mattes in your makeup collection.
What do you think of the Sigma Crème de Couture Palette? Love it? Hate it? Let me know!