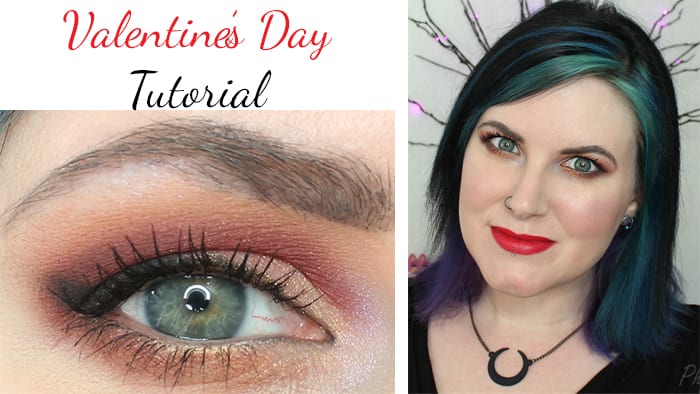 Happy Friday! Today I  have a Valentine's Day Tutorial with Melt Cosmetics, Darling Girl Cosmetics and OCC Makeup. My friend Lola and I wanted to do a collaboration for Valentine's Day using Melt, so this is what I came up with. You can check out Lola at Loliloooo.com or on Instagram, Pinterest, Twitter and Facebook.
Valentine's Day Tutorial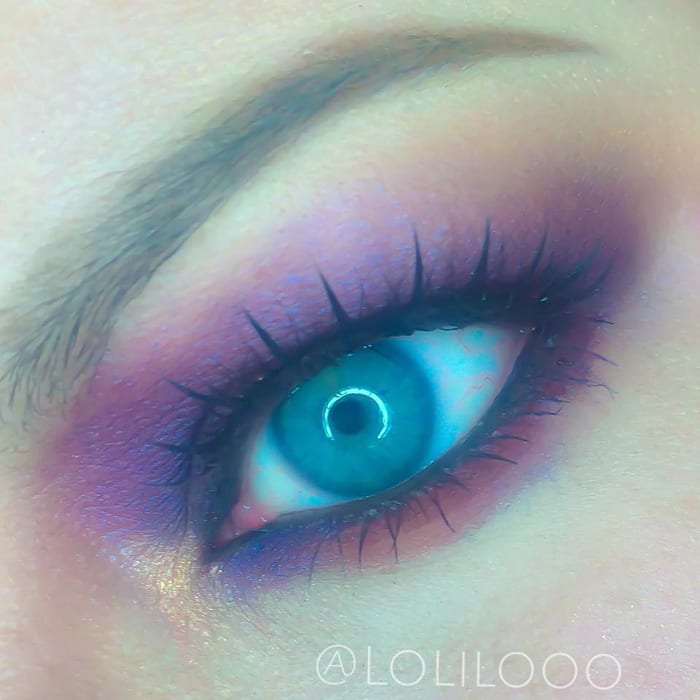 Valentine's Day Tutorial Video

I hope you enjoy this Valentine's Day Tutorial. If you do please give it a thumbs up and subscribe to my channel.
I really love how this look turned out and it's probably my favorite red look that I've ever done, even if some of the color verges on orange. In some of the shots you can see how the orange, rather than bringing out the blue in my blue-green eyes, seems to emphasize the green, at least, that's what it looks like to me in the full face shots.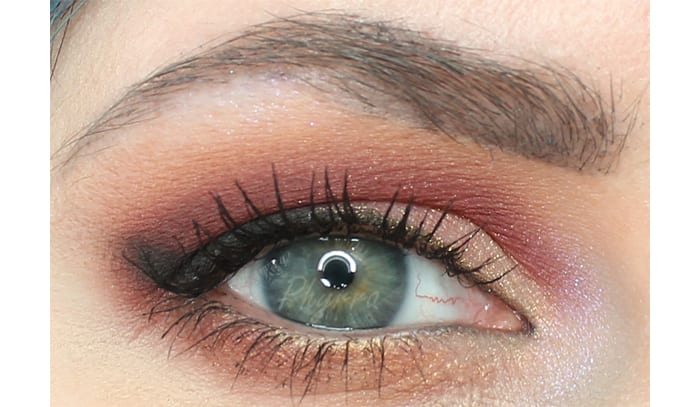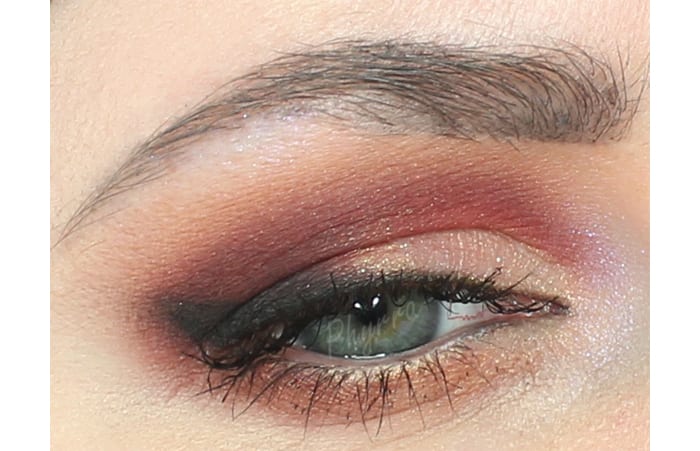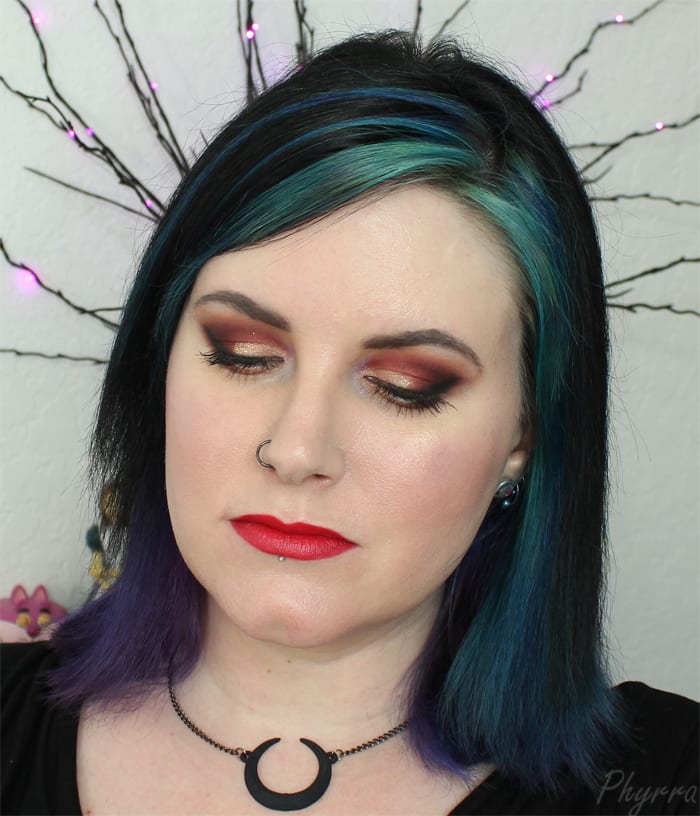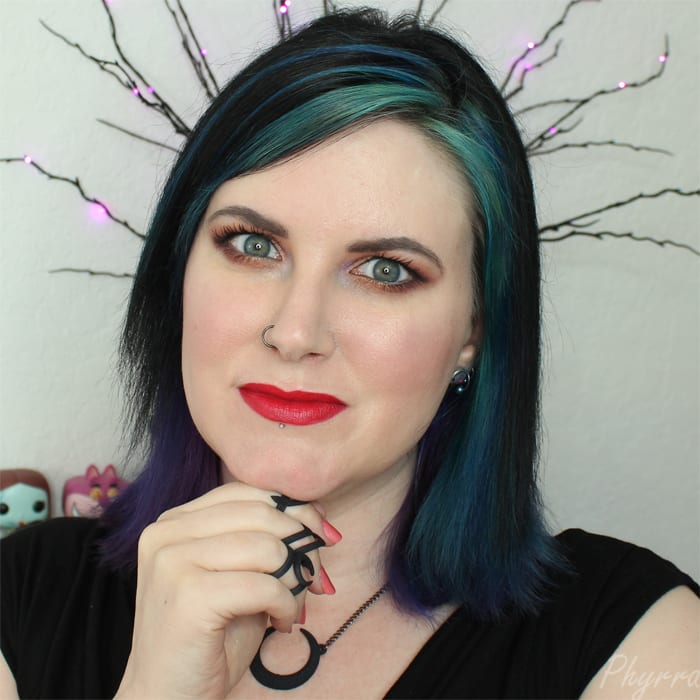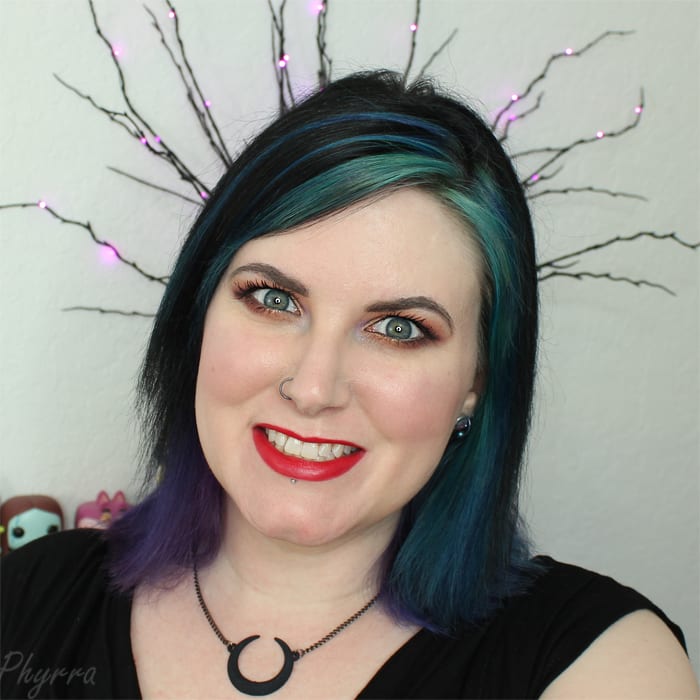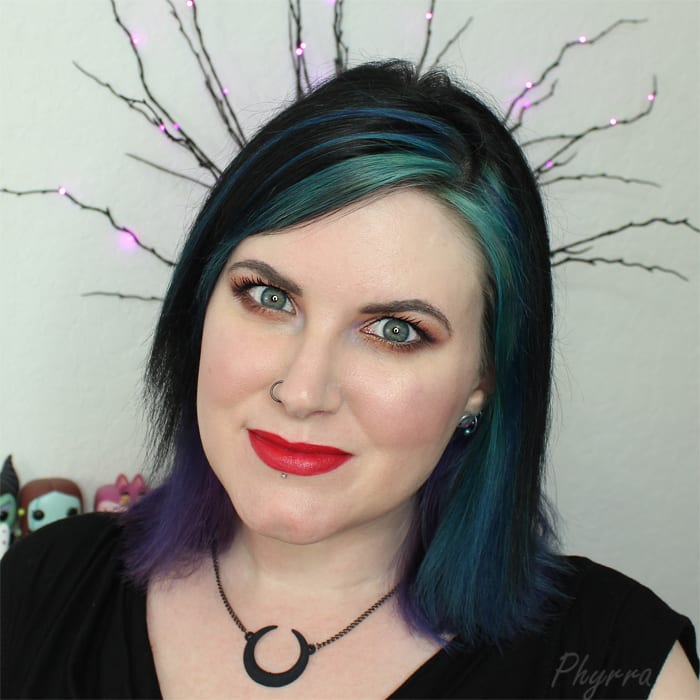 Eyes
Too Faced Shadow Insurance
NARS Light Reflecting Loose Setting Powder
Melt Love Sick – outer half of lid, crease, outer half of lower lid
Melt Blurr – crease
Melt Unseen – crease
Melt Dark Matter – outer v, smudged on top of Black Valley (vegan)
Melt Amelie – inner lid, inner v, inner lower lid blended on top of Love Sick (vegan)
NARS Black Valley – upper waterline, upper lash line
NARS Porto Venere – lower waterline
Darling Girl Snowboarding Cutie (Ghoul School collection, not yet released) – inner corner of eyes and under eyebrows to highlight
Darling Girl Grinchy Clause – tapped onto inner lid, concentrated at the center of the lid
Urban Decay Perversion Mascara
Anastasia Beverly Hills Brow Wiz in Granite
Face
Glo Minerals Luxe Liquid Foundation in Porcelain
NARS Light Reflecting Loose Setting Powder
Tarina Tarantino Neapolitan Lane – blush
Too Faced Candlelight Glow Duo – highlight
Lips
OCC Colour Pencil in NSFW (vegan)
OCC Lip Tar in Harlot (vegan)
I really love the liquid glitter stuff from Darling Girl! It's fun to put it on the lid to amp up a look.
This really is a look that I would love to wear for Valentine's Day. What are you planning on wearing for Valentine's Day and how are you celebrating?
Let me know!