I'm excited to share with you the new Urban Decay Afterglow Powder Blushes. These are gorgeous, pigmented blushes available in 12 different shades so there's a color for every skintone.
Be sure to check out the new 2015 Summer Nights Eyeshadows, Afterglow Blushes and Revolution Lipglosses! You can also weigh in on whether you love or hate the new Primer Potion update!

If you like this video please give it a thumbs up, share and subscribe!
Where to Buy (launches April 15)
UrbanDecay.com, later at Sephora, Ulta, Macys and Nordstroms
Price
$26 for .23 oz.
About Afterglow 8-Hour Powder Blush – $26 for .23 oz
Urban Decay introduces Afterglow 8-Hour Powder Blush—the foolproof way to create that effortless, radiant look. Just a few quick swipes of Afterglow gives you the kind of easy, sexy, lit-from-within glow that makes people wonder if you spent the whole weekend in a secret love den. The best part? Much like the lingering effects of a romantic rendezvous, Afterglow won't quit. Our extremely blendable, finely milled formula goes on sheer and provides eight long hours of wearable, buildable color. And wait until you feel it! Lightweight yet luxurious, Afterglow has a soft, creamy texture that always applies beautifully. The lineup: a dozen scintillating shades…some with a matte finish, and others with a hint of shimmer.  This is blush the UD way: wearable color that really lasts—in everything from neutrals to brights.
Bittersweet
bright purple (can I get a hell yeah?). this is such a pretty purple matte with slight pink undertone, left a slight pink stain
Kinky
light peach with light shimmer. to me this is a peach with brown undertones and a slight sheen. It really makes you look gorgeous.
Obsessed
light pink, so pretty and delicate
Quickie
bright blue-toned pink, love this! it left a slight stain
Score
medium pinky-peach with a hint of shimmer. This is the PERFECT shade of peachy pink with a slight sheen. I love it.
Indecent
light peachy nude. This is a light peach with orange undertones.
Crush
medium pink – to me this is a warm pink. It left a slight pink stain.
Video
soft nude. This is a nude brown with peach undertones.
Fetish
medium pink-nude. This is a soft pink with nude tones.
Rapture
deep mauve with a hint of shimmer. This is more like a midtone mauvey nude with a slight sheen.
Bang
bright red-orange. This is a jaw dropping bright orange with red undertones. It left a slight orange stain.
Quiver
medium red. This is a red that leaned slightly pink on me and it left a slight pink stain.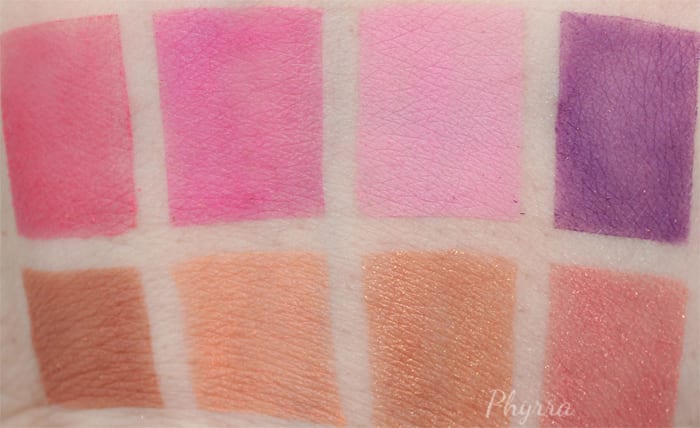 Row 1 Crush – Quickie – Obsessed – Bittersweet
Row 2 Video – Indecent – Kinky – Score

Row 1 – Quiver – Bang – Fetish – Rapture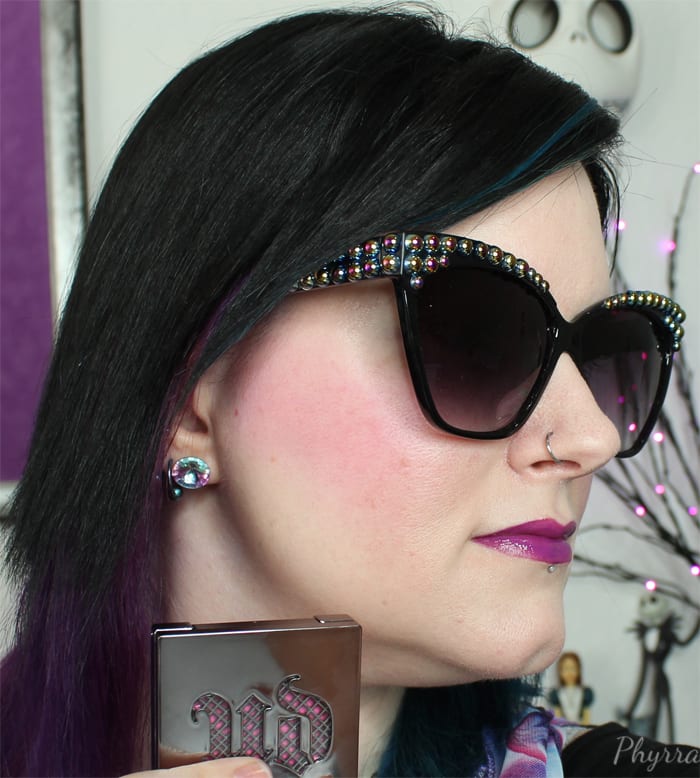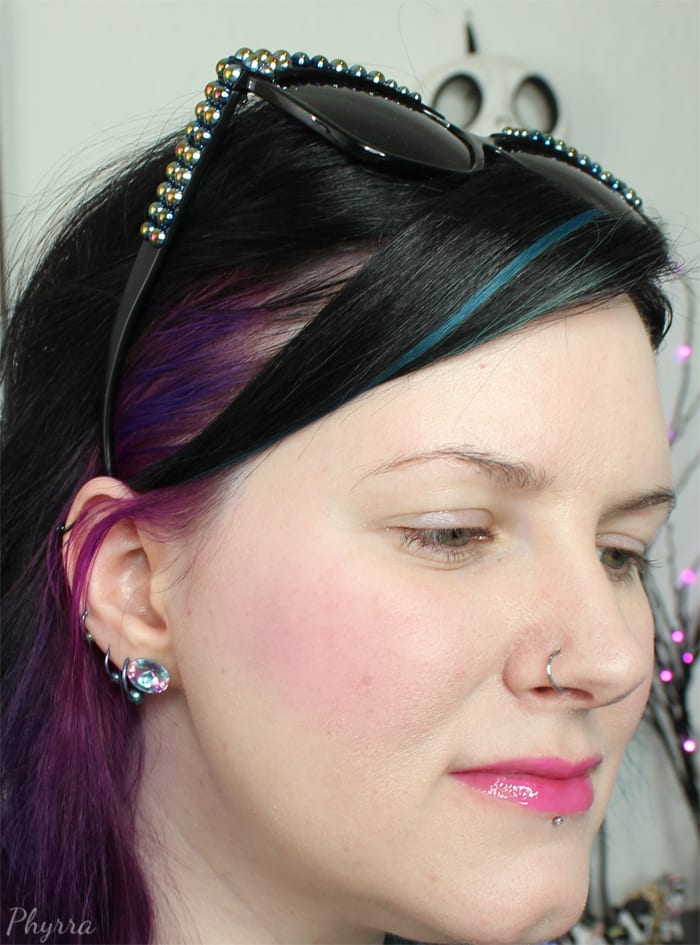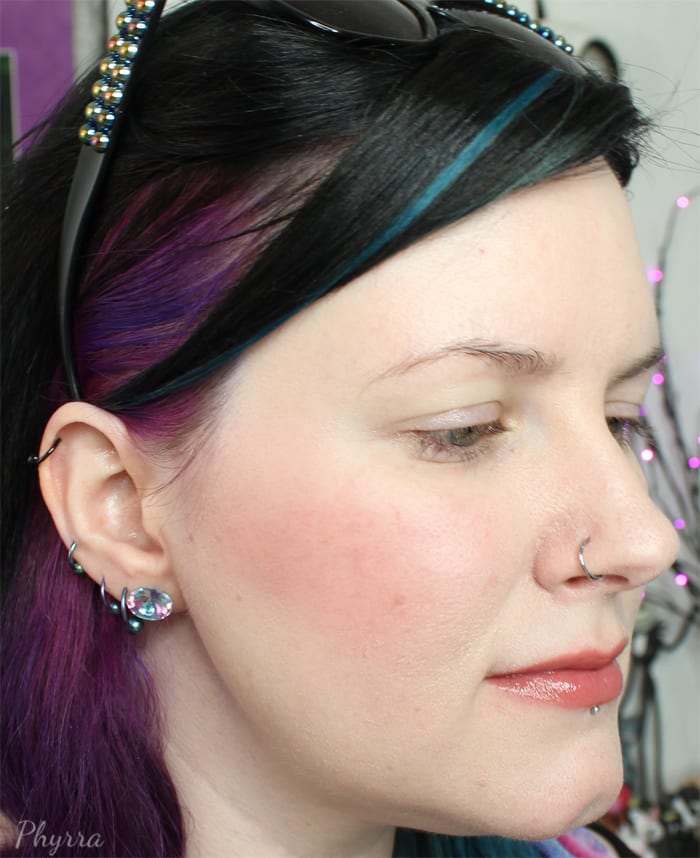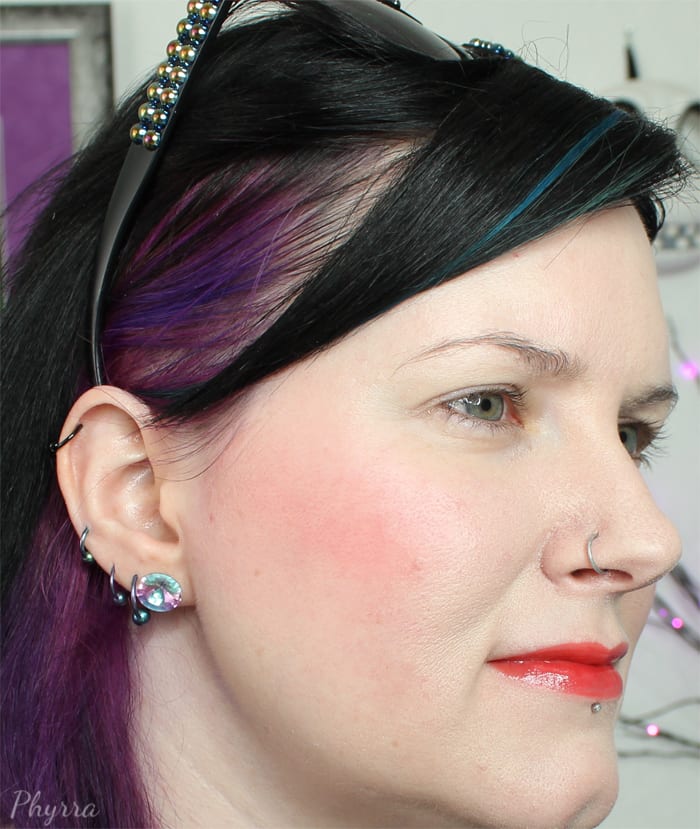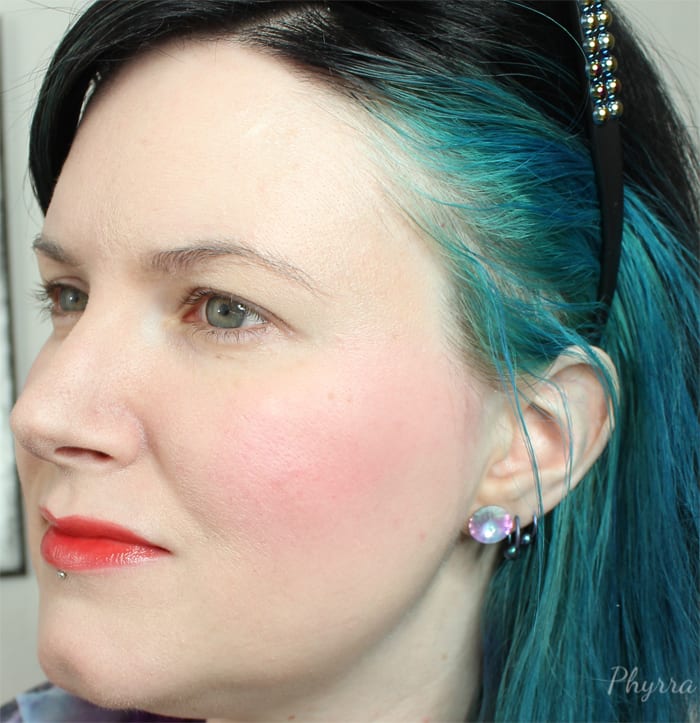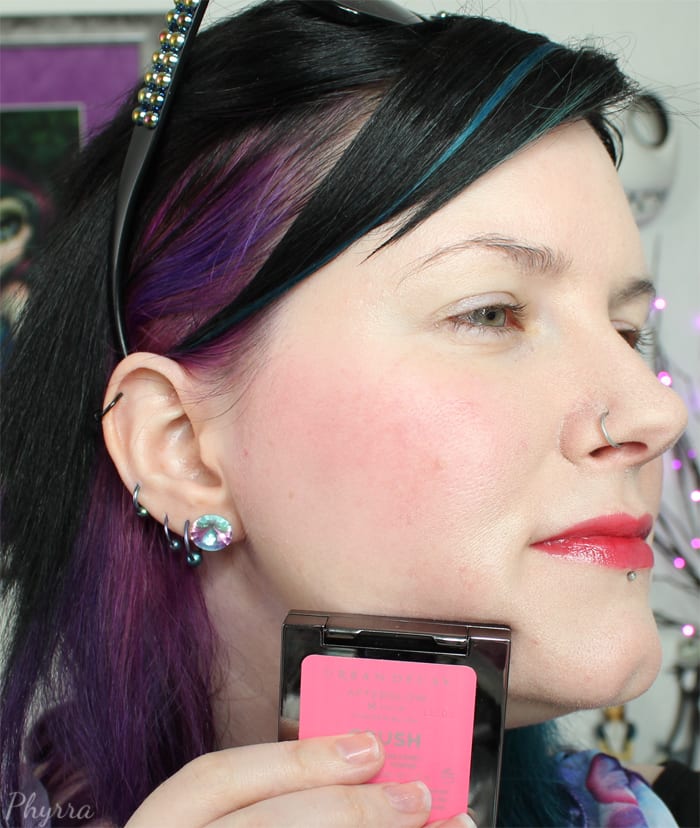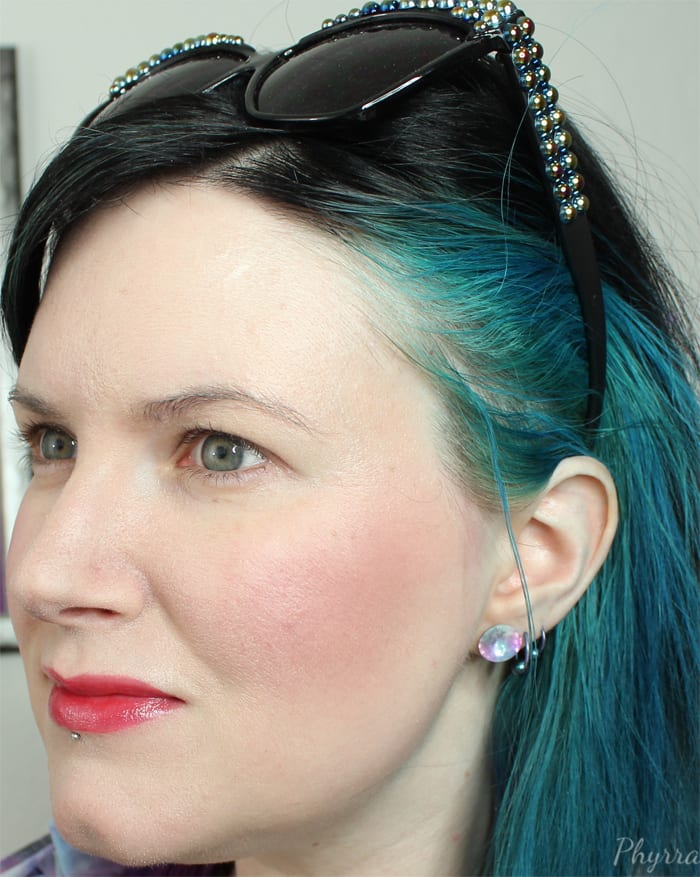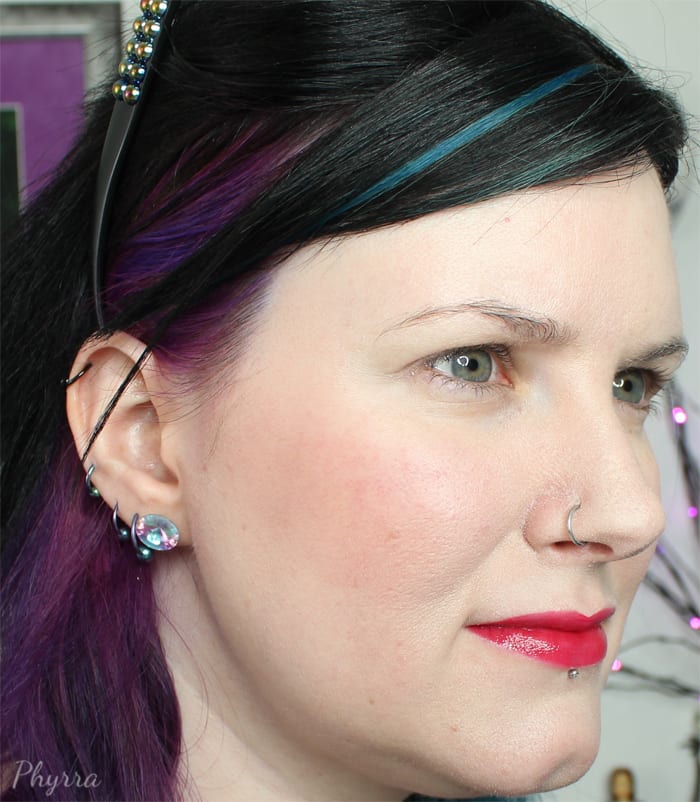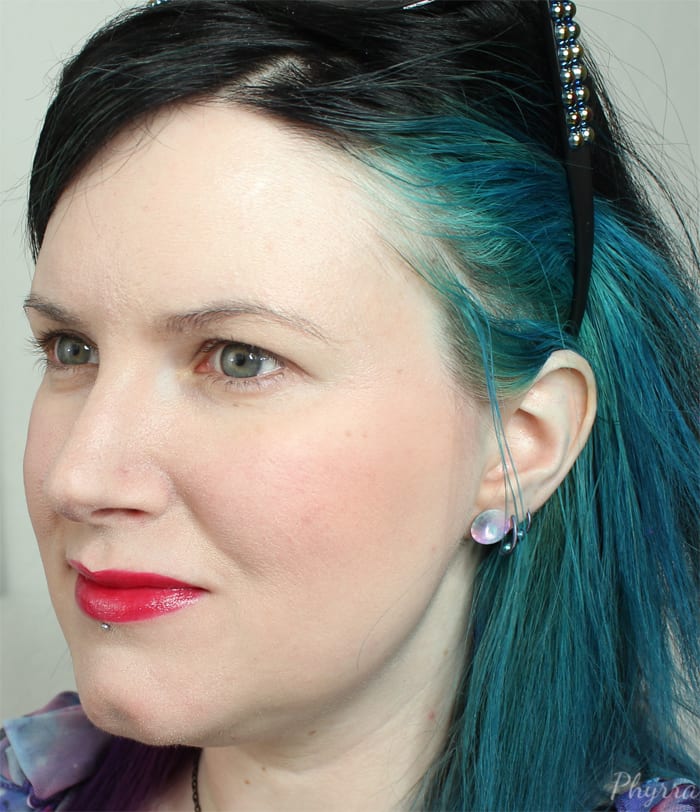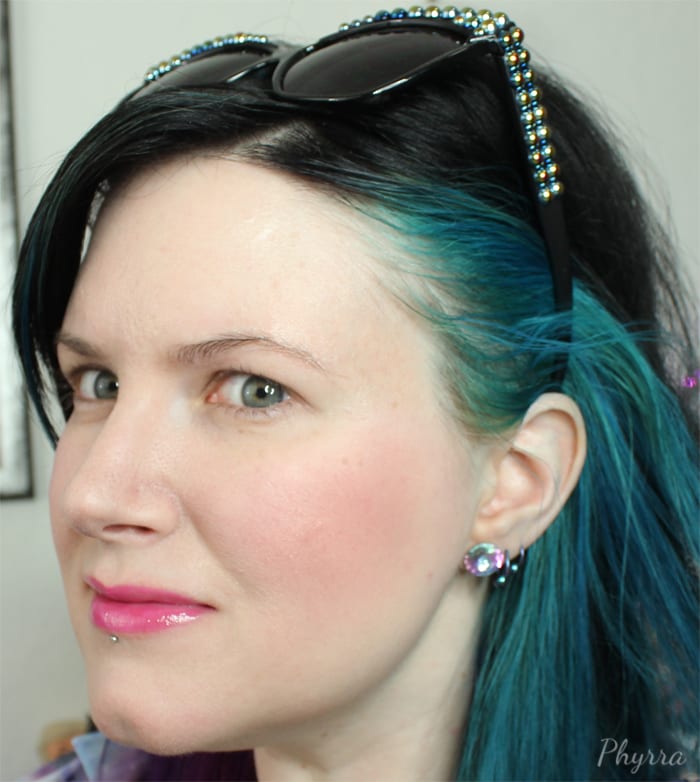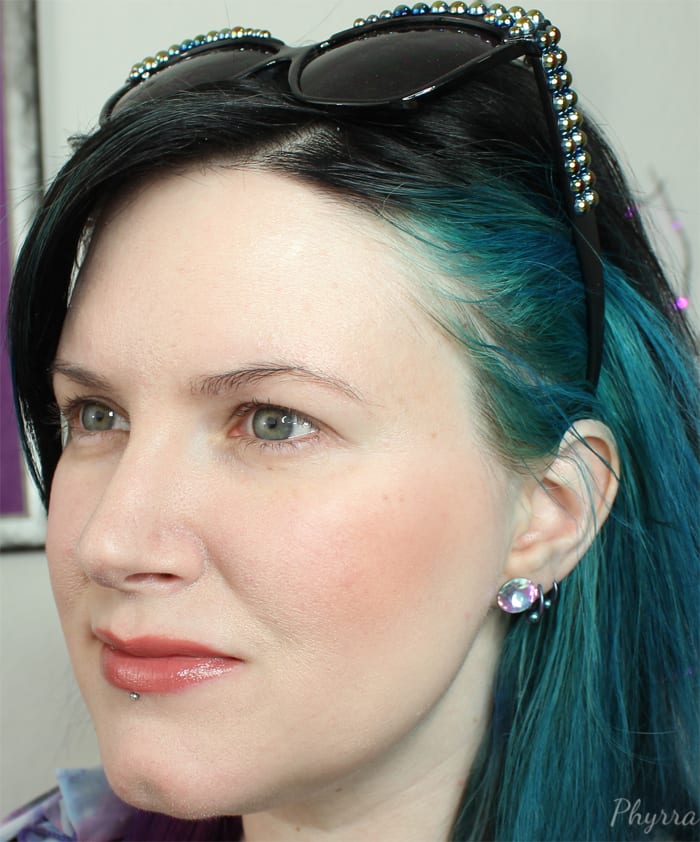 My favorites are Bittersweet, Kinky, Score, Bang, Obsessed, and Quickie.
I think that these are an excellent value for the price! They're $26 for .23 oz. By comparison NARS is $30 for .16 oz.
The pigmentation is awesome. The shade range is excellent. I think no matter your skintone there's at least 2 or 3 colors you will love.
I've got a love hate thing with the packaging. It's the perfect size and I like the color coded label that lets you know what color you've picked up, but I hate the finger prints that show all over the packaging.
Which Urban Decay Afterglow Powder Blushes are your must haves? Let me know!