Red Smokey Eyes Tutorial
I filmed this GRWM Red Smokey Eyes Tutorial with Huda Beauty New Nude Palette last Wednesday before Beer Knight. Every other Wednesday my friends and I get together for dinner and drinks. It's usually around 14 people, but we've had upwards of 20. This is the look I wore out last week for that night. I garnered a lot of compliments on it because people loved the red glitter! Many of you told me you loved the look I was wearing in my Cruelty-Free Beauty Brands at Target Haul video, this is it!
Purchased by me.
Red Smokey Eyes Tutorial Video
Share if you love tutorials!
Prefer purple to red? Check out my Huda Beauty Amethyst Obsessions Tutorial. If you love blues you'll enjoy my Blue Eyeshadow Tutorial for Hooded Eyes.
Red Smokey Eyes Makeup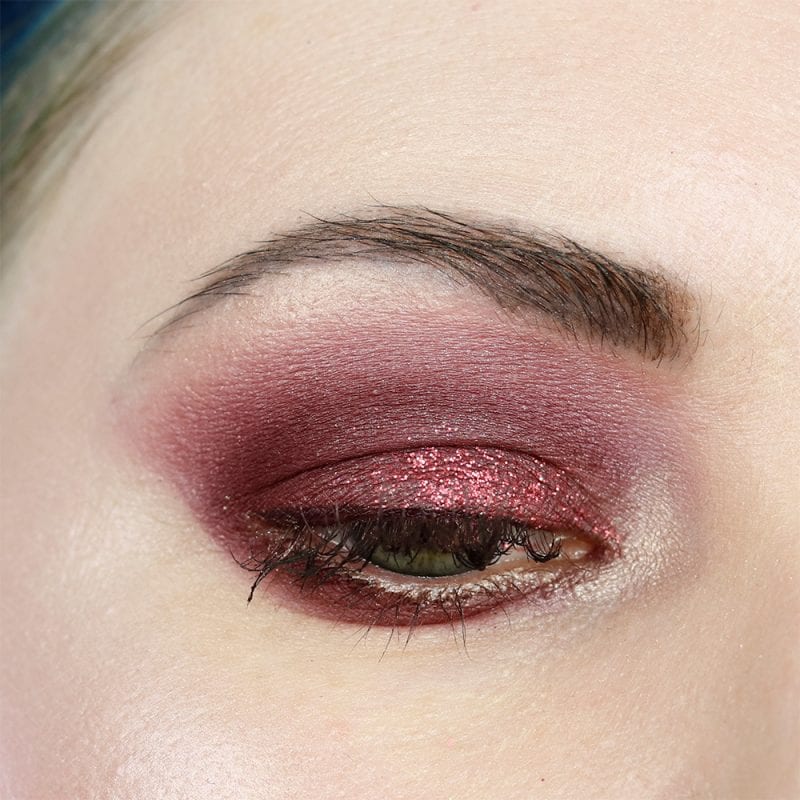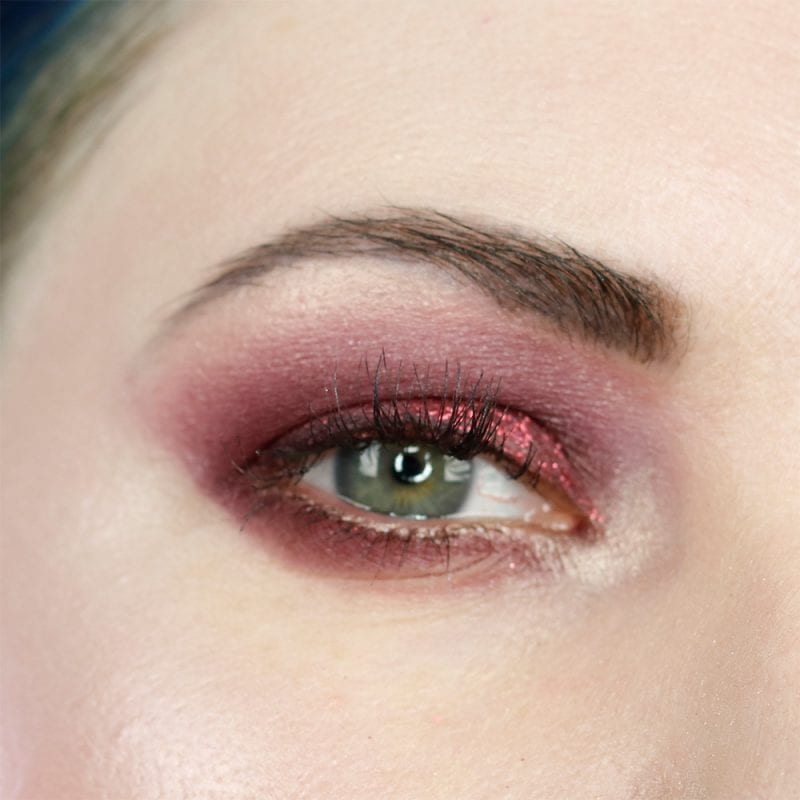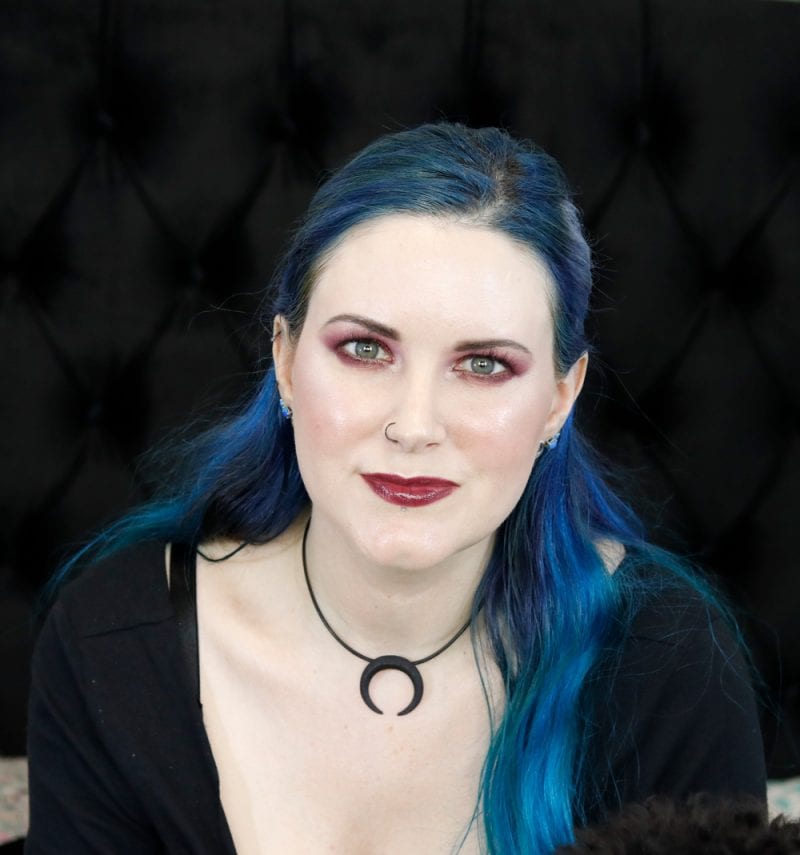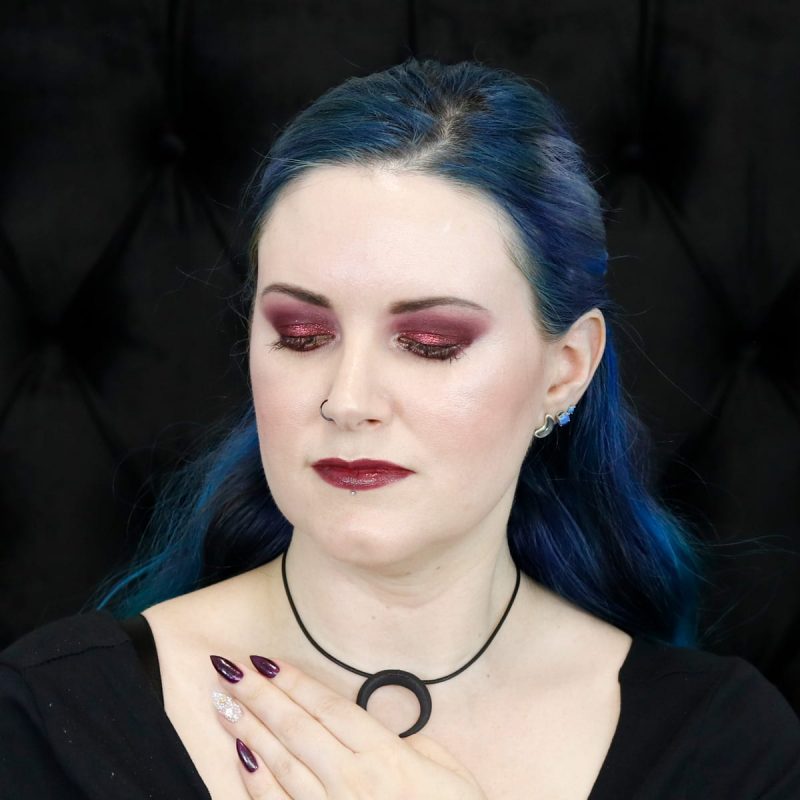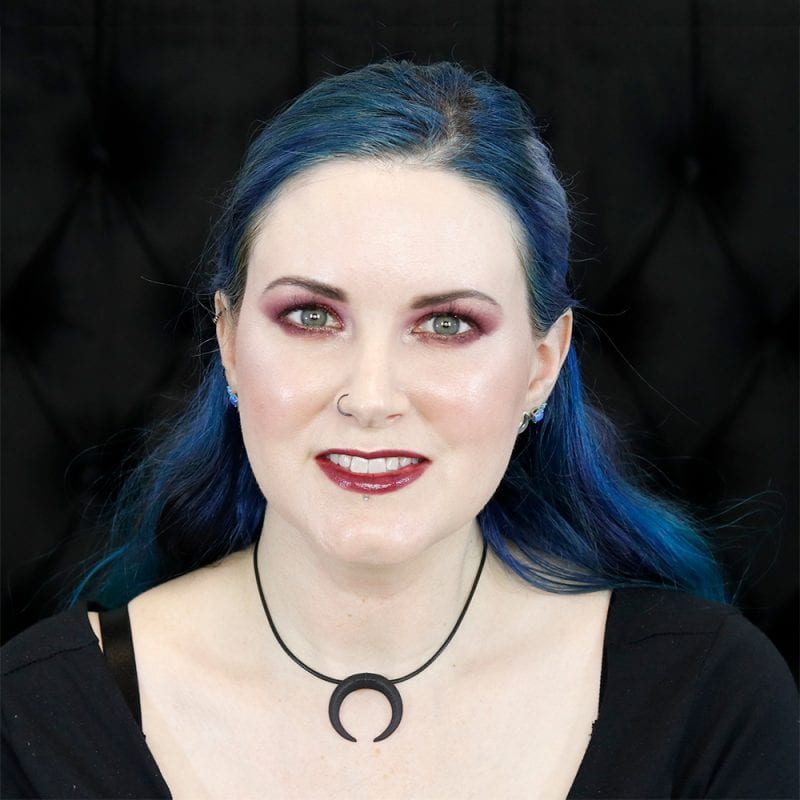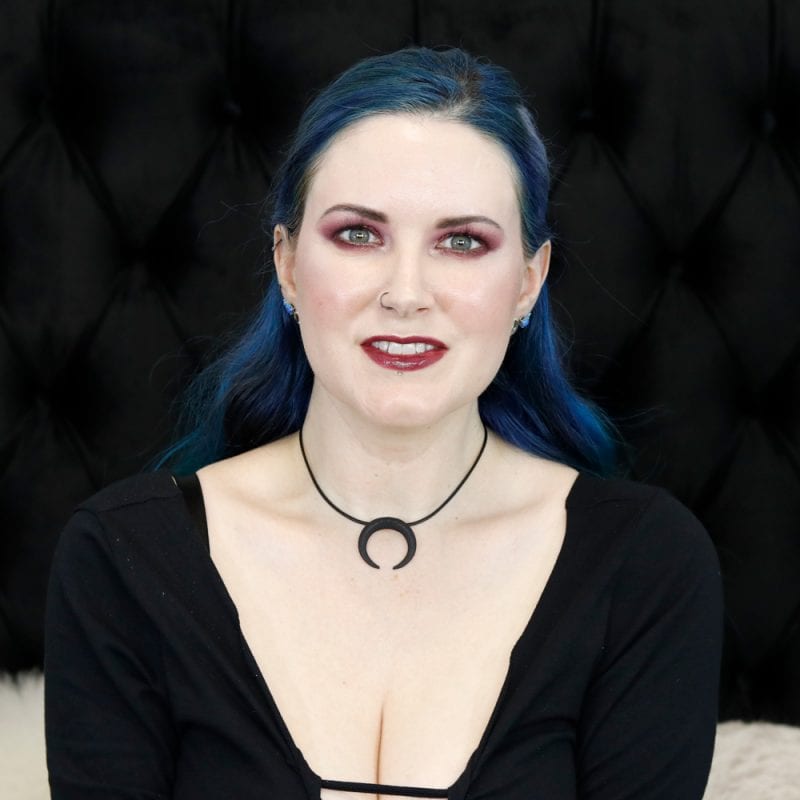 Fashion
Rogue & Wolf Choker
Demi Loon Slashed Gothic Tee (I love this top so much!)
Black Moon Earrings
Eyes
UDPP Sin
Cozzette C1 Powder
Huda Beauty New Nude Palette
Tarte Burgundy Liquid Liner & Pencil
Marc Jacobs In the Buff pencil – lower waterline
Tarte Stunner highlighter
Laura Geller LashBoss Mascara
Charlotte Tilbury Perfect Brows Legendary Brows
Colour Pop Jet Set Black Brow Pencil
Face
Pixi H20 Skindrink
CoverGirl TruBlend Matte Made Liquid Foundation in Light Porcelain L10
Danessa Myricks Prism FX Lotion
Kevyn Aucoin Neobronzer in Capri Cool Pink
Tarte Stunner highlighter
Black Moon Cosmetics Squid highlighter
Lips
CoverGirl Melting Pout Liquid Lipsticks in Gel-mate & Raspberry Gelly
Nails
Lemming Lacquer Shake a Poor Sinner's Hand with swarovski crystal accents.
Shop Your Stash for Similar Shades
Bare – creamy vanilla matte
Love Bite – deep burgundy wine matte
Lace – soft light mauve taupe matte
Excite – red glitter
Gel-mate & Raspberry – deep burgundy cream
Stunner – golden opalescent shimmer
I've been really impressed with the Huda Beauty New Nude Palette! While you know I'm not a 'nudes' person, I love the mauves, pinks, and red tones in it. I find them very flattering on my complexion. I've created 5 different looks so far with it, very pleased. I do need to point out that I absolutely detest the red glitter shade because it's just glitter. It has no binders to hold it together. If you want to apply it and make it stick to your eyes, you'll need UD's All Nighter Spray or a glitter glue or Pixie Epoxy.
This palette also has a cream shadow in it, which I haven't tried yet. It's meant to be used as a way to cut the crease. I might try it with a halo eye soon. Have you had your eye on the Huda Beauty New Nude Palette?
Please be sure to let me know what you think of my red smokey eyes tutorial either here, on Youtube, or Facebook!
Affiliate Links, Codes & Discounts For You
Do you love to shop and save money? Be sure to bookmark my Black Friday Cyber Monday Sales 2018! I update it frequently with new deals as I hear about them during the month of November.