Since so many of you asked for it, I wanted to share my quick and easy blueberry and cheese pierogi recipe with you. While you can certainly fill pierogies with anything you want, the most common things I've had in them have been cheese, blueberry, mushrooms, potato and kraut.
Quick and Easy Blueberry and Cheese Pierogi Recipe
For Christmas this year I decided to make blueberry and cheese pierogies, in addition to our traditional cheese, mushroom, and kraut.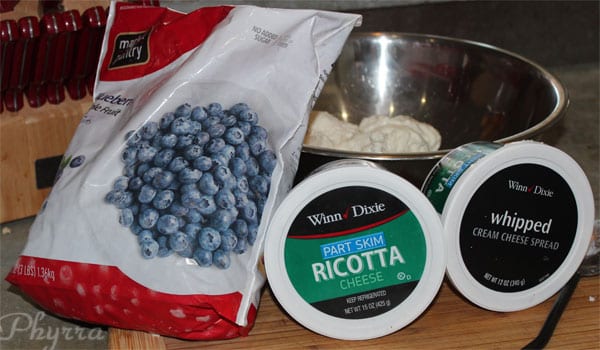 Ingredients for Blueberry and Cheese Pierogi
2 cups frozen blueberries
1/2 container whipped cream cheese 15 oz
1/2 container part-skim ricotta cheese 15 oz
2 packages of Nasoya All Natural Won Ton Wraps 12 oz
1 egg
1 bowl flour
Earth Balance Soy Free Butter
This will make about 32 pierogies.
The won top wraps are the secret weapon for making these quick and easy.
Equipment
Tray for the uncooked pierogies
Large pot
cutting board
Pan
Cooling Tray
Spoon
Fork
Variations
You can use marscapone instead of cream and ricotta cheeses. Marscapone will make it much sweeter. Mine were not sweet.
You can use farmers cheese by itself.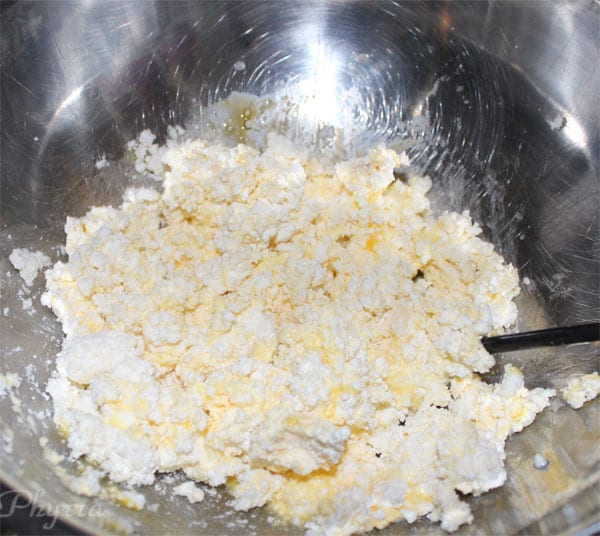 Ingredients for the Farmer's Cheese Filling
2 egg yolks
1 tbs butter
1 lb pot of farmer's cheese mashed
salt to taste
For the Farmer's Cheese Filling you mix the 2 egg yolks, 1 tbs butter, 1 lb of farmer's cheese and salt until it's a soft but firm consistency. It is the easiest filling to work with when making pierogies.
How to Make Dough from Scratch
2 cups flour
2 small eggs or 1 large
Few tsp warm water
Mix flour, eggs and water and work dough until firm.
Roll out dough and cut into squares.
You can certainly make the dough from scratch if you want, but it's definitely a more labor intensive process. Making the blueberry and cheese pierogies with the won ton wrappers took me about a half hour, which isn't bad at all.
Wash your hands thoroughly before you begin!
How to make the Quick and Easy Blueberry and Cheese Pierogi
1. Start by whisking an egg in a bowl because you will need the yolk to create a binder for the won ton wrappers. Pour flour into a separate bowl. Sprinkle flour onto the tray for the uncooked pierogies.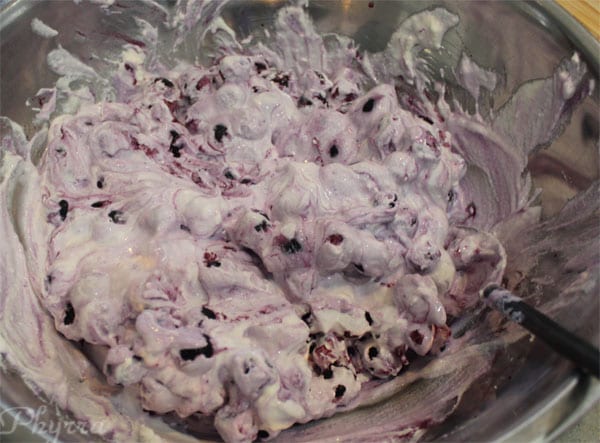 2. Mix blueberries, cream cheese and ricotta cheese together in a bowl and add a pinch of salt. If the blueberries are frozen, this will help provide a solid filling, making it easier to fill the pierogies.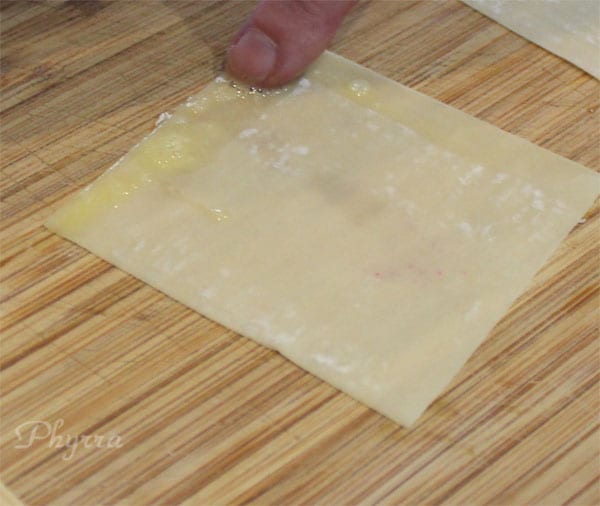 3.  Take a won ton wrapper and lay it on the cutting board. Dip your finger into the whisked egg and paint the edges of the won ton wrapper with egg yolk.
4. Then using a spoon, dole out a drop of the blueberry cheese mixture onto the center of the won ton wrapper, careful not to make it too high or too full.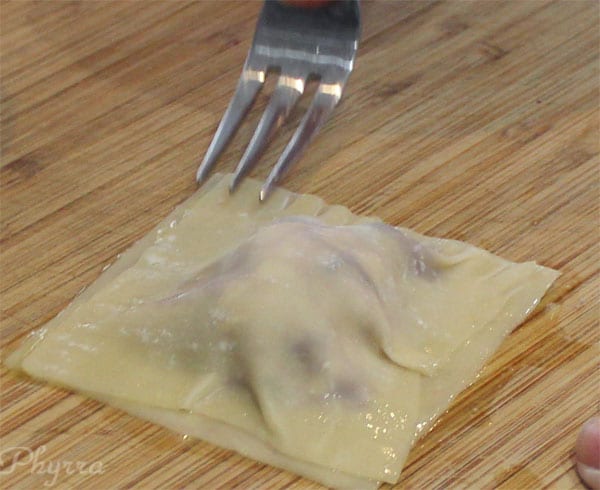 5. Take another won ton wrapper and lay it on top, matching up the edges. I usually pick it up and press the edges of both wrappers together with my finger tips. Then I lay it back down and carefully use a fork to press the edges together a final time before laying it on the uncooked tray.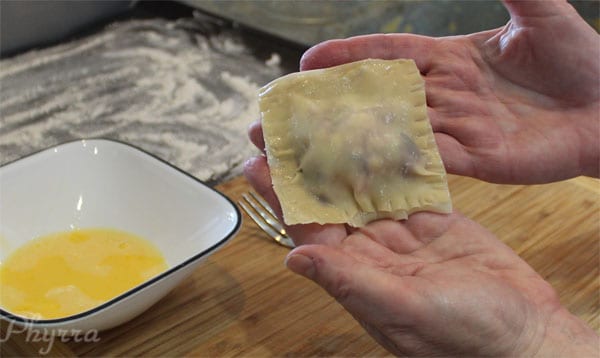 Sprinkle flour between the layers of pierogies so they don't stick together. Repeat until you're out of won ton wrappers.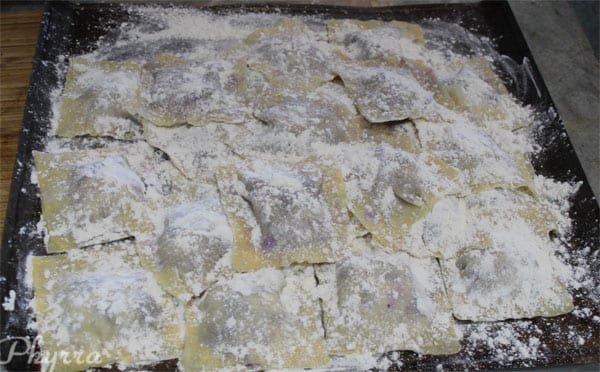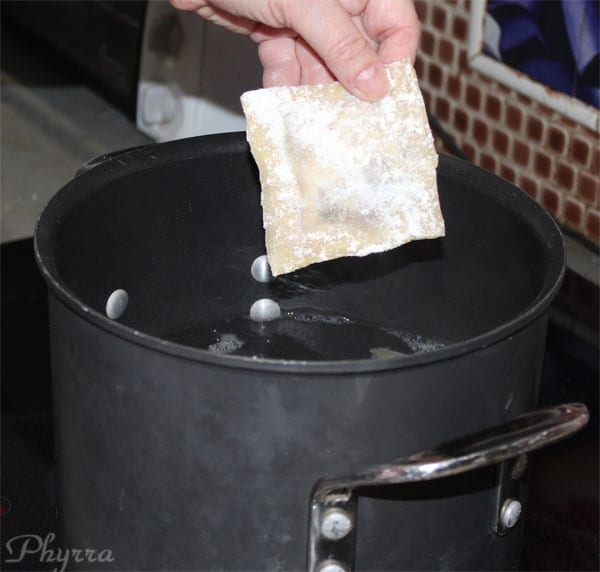 6.  Start a pot to boil. Once it's boiling, you can boil the pierogies for about 4 minutes each, boiling no more than 4 at a time. You'll want to brush off any excess flour before you boil them. If you don't use frozen, you may only need to boil for 3 to 3.5 minutes.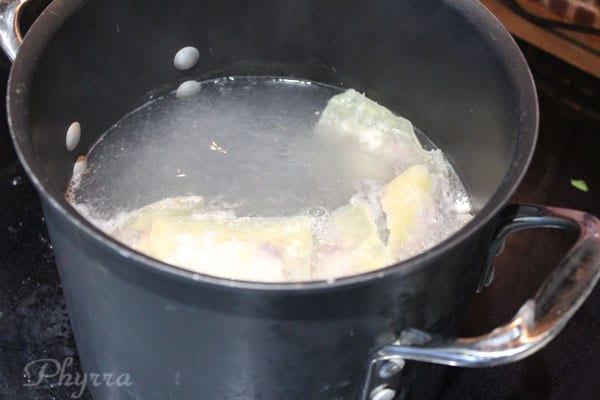 7. Once they're finished boiling, move them to the cooling tray. You'll need to use butter (I use Earth Balance Soy Free butter) to keep them from sticking together at this step.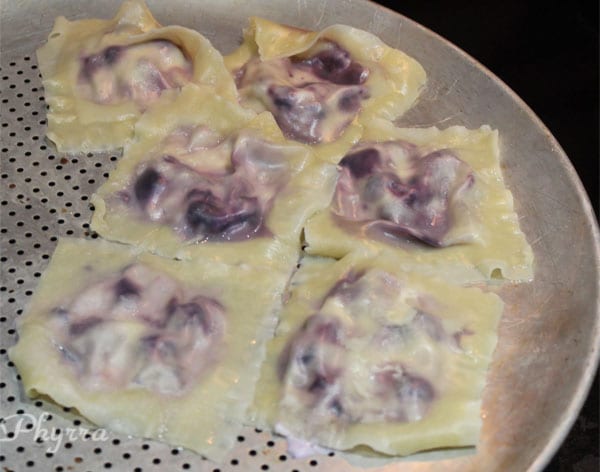 8. You can now put them into containers to freeze, or pan fry them. Pan fry them at medium high heat in butter for around 8 minutes (time may vary based on your stove top). Then you can serve them. Some people sprinkle powdered sugar on them, but I did not.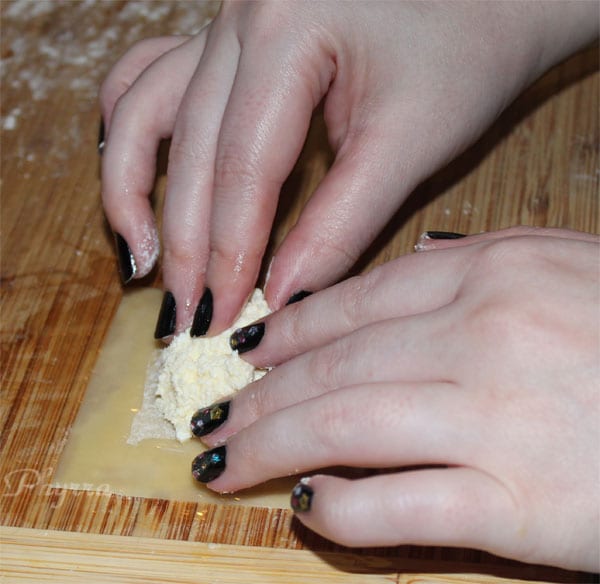 We made 96 pierogies this year – 32 blueberry and cheese, 50 cheese, and 14 kraut. In our family, everyone prefers the cheese, so we've got to make twice as many cheese as any other flavor. We probably should have made closer to 100 cheese!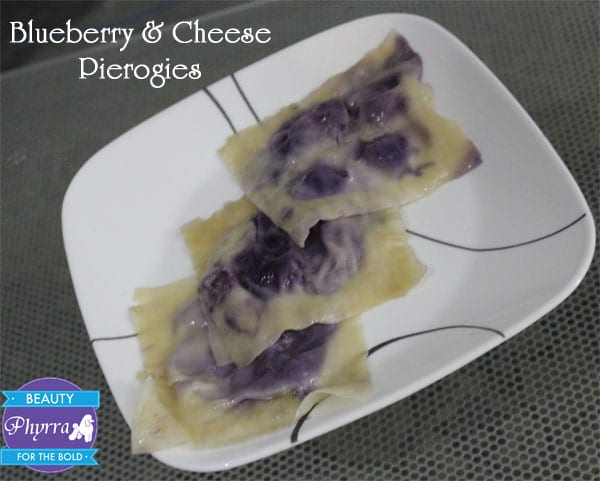 All of our pierogies turned out great. I hope you enjoyed seeing how we make this Polish delight. Let me know if you've ever made pierogies!