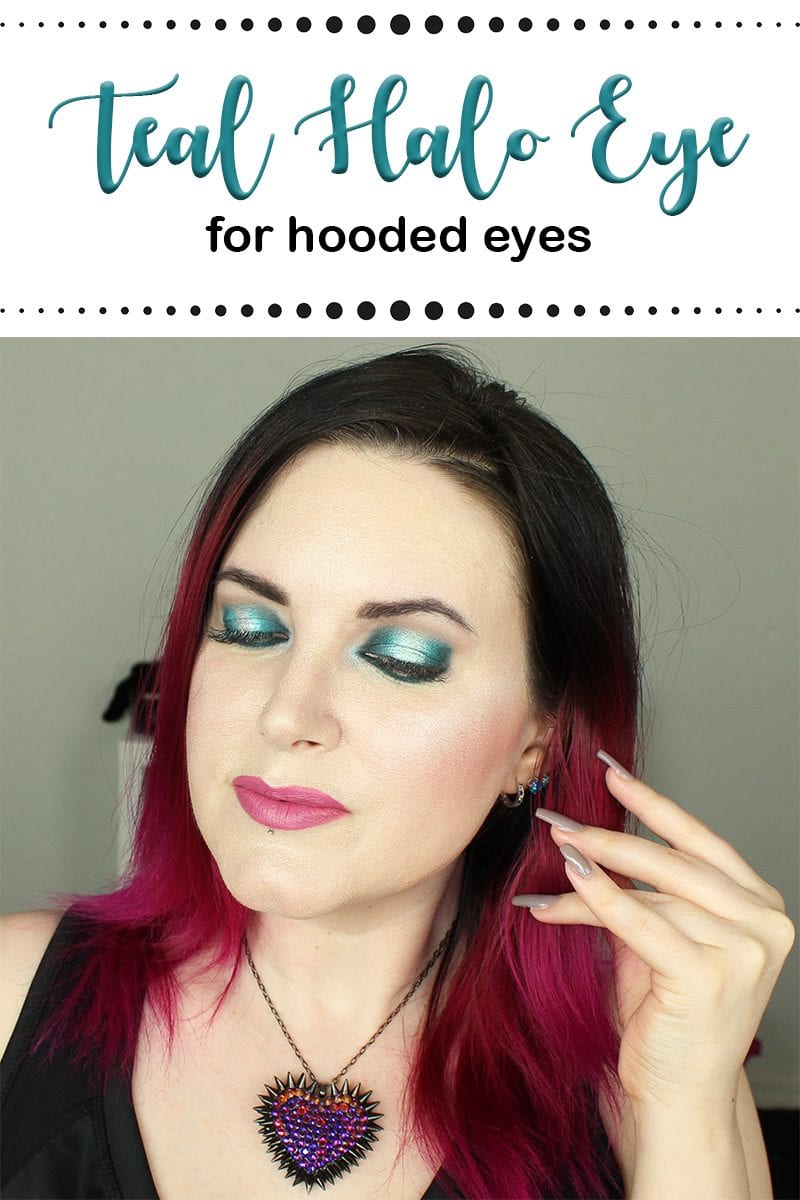 Happy Saturday! Today I've got a Hooded Eyes Teal Blue Halo Eye Makeup Tutorial to share. I used all one brand for the eyeshadows – Makeup Geek. They're cruelty free and made in the USA. Makeup Geek is one of my favorite brands. This really only uses 4 colors – dark teal blue matte, medium teal blue shimmer, silver duochrome, and light brown taupe. If you're not a fan of blue you could switch the two blues for a dark grey and medium grey, or any other colors you like.
Hooded Eyes Teal Blue Halo Eye Makeup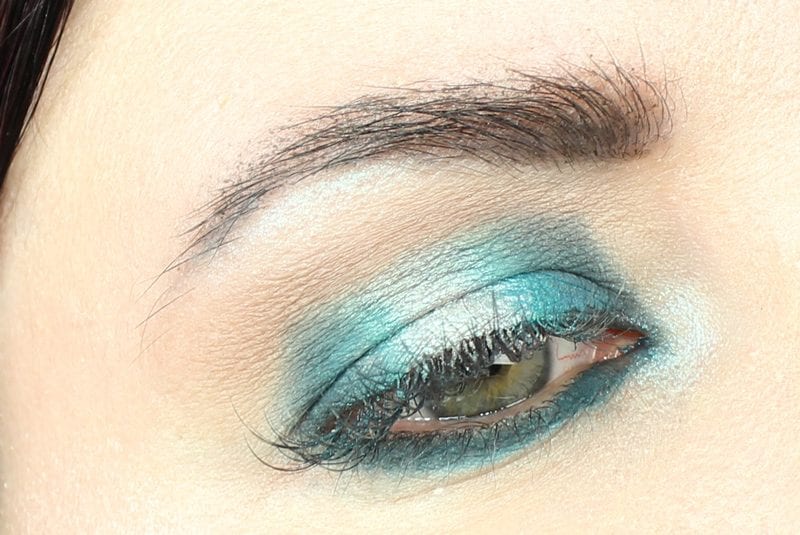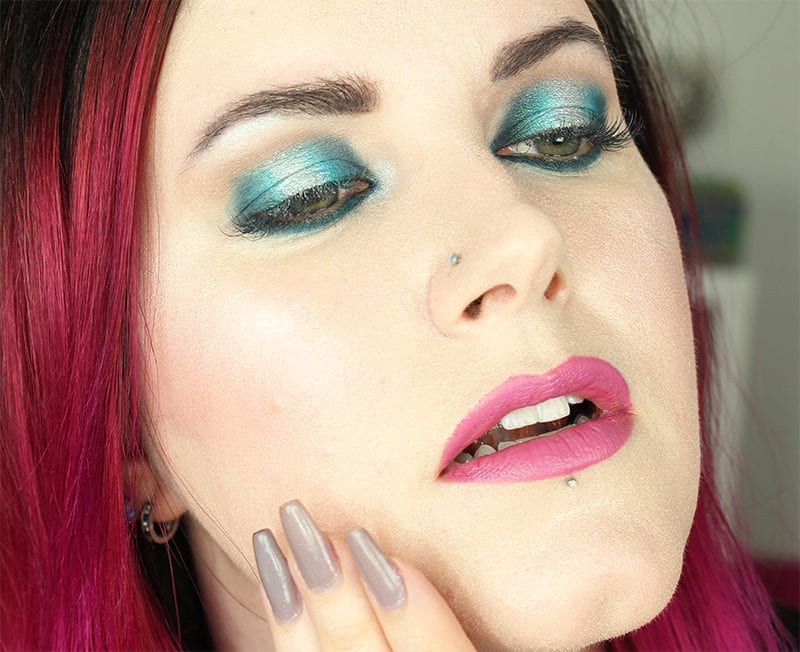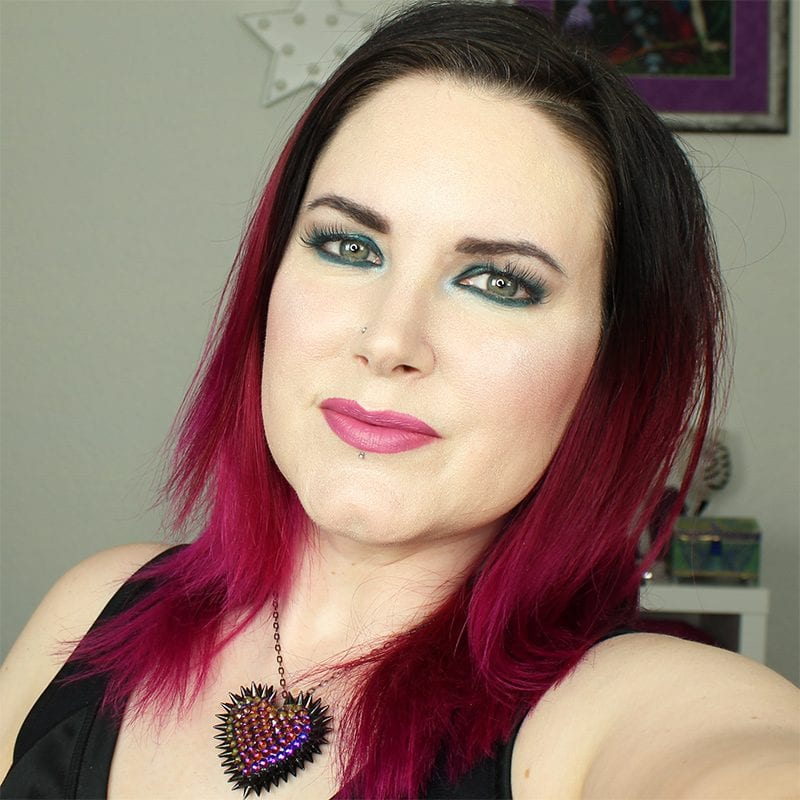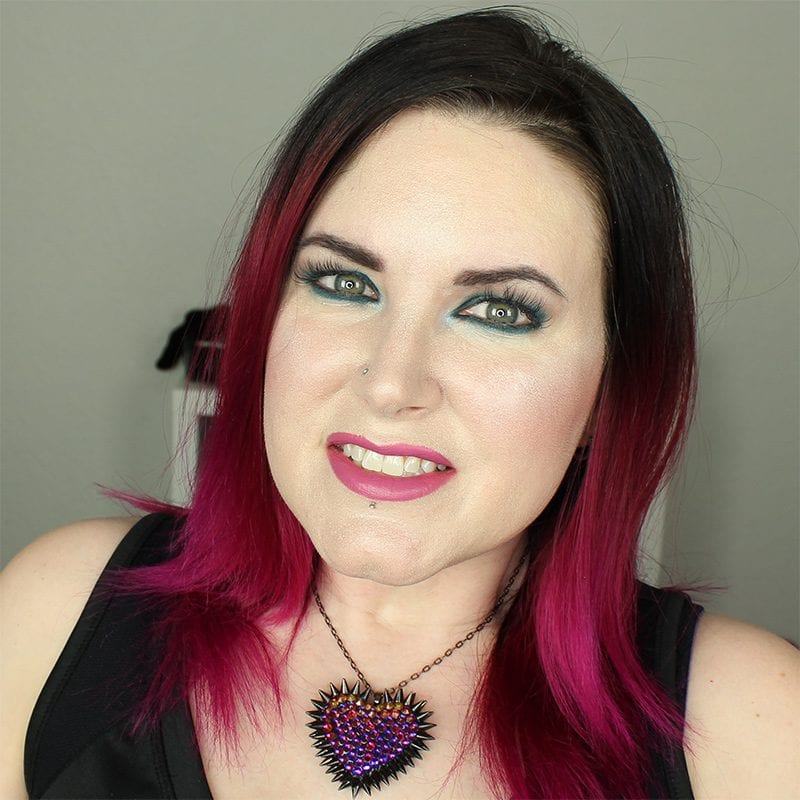 Fashion
Bunny Paige Spiked Heart Necklace
Eyes
Too Faced Shadow Insurance
Makeup Geek Peacock, Poolside, Bandwagon, Sugar Rush
Too Faced Glitter Glue – center of lid
Makeup Geek Kaleidoscope – center of lid
Colour Pop Jet Set Black Brow pencil
100% Pure Green Tea Brow Gel in Medium Brown
Face
Too Faced Hangover Primer
Kat Von D Lock-It Concealer in L1
Natasha Denona Face Glow Foundation in 10
Aromaleigh Illuminata Luxe Light Powder
100% Pure Mauvette – blush
Physicians Formula Natural Glow – blush
Makeup Geek Moon Phase – highlight
Lips
Kat Von D Everlasting Lip Pencil in Molly
Colour Pop Ultra Satin Lipstick in Molly
Hooded Eyes Teal Blue Halo Eye Makeup Tutorial Video
If you find this helpful, share it!
Hope you're having a wonderful weekend!