My name is Mai, I'm 21 and I write a beauty blog at Portrait of Mai. I originally set out blogging about nail polish but since my nails inevitably get worn down around school I've turned towards blogging about the giant makeup collection I have. I write reviews, do swatch posts and occasional posts on the makeup I'm wearing that day.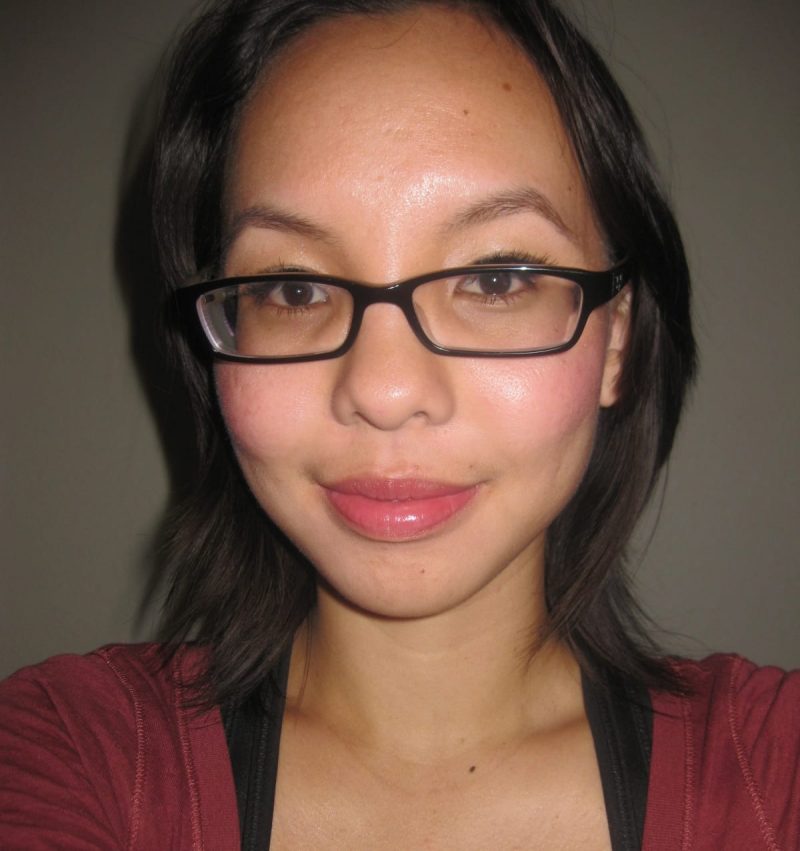 When I'm not blogging I'm a college student studying Communicative Disorders with the intent of becoming a Speech Language Pathologist specializing in Swallowing Disorders or an Audiologist. I'm fluent in English, Vietnamese, and am dabbling in American Sign Language.
When it comes to my favorite color, I always seem to cycle between purple, teal and turquoise despite the fact that I'm currently in a huge neutrals mood when it comes to my makeup. Lately I'm all about doing winged liner and not as much into bold and bright eyeshadows looks which I was previously into. If I had to pick a favorite eyeshadow color, it'd have be taupe. Give me a silvery brown taupe and life is perfect basically. Purpley taupes need not apply.
I think my forte when it comes to blogging are my swatch posts. I am the worst at being indecisive about indie makeup so I always need to look up swatches prior to ordering. This was a big inspiration for my blog because I used to scour the interwebs for swatches but wouldn't find great quality ones. That really inspired me to improve my swatches to prevent any frustration anyone else might feel when looking for swatches of something they're interested in. I'm not as great of a writer as I aspire to be so I feel like my reviews pale in comparison to my swatch posts. Lip swatches are harder to do than eyeshadow swatches for me so I like to do eyeshadow swatches.
I own way too much makeup and need to use up the things I have. I love my Fyrinnae and Darling Girl loose eyeshadows, love Wet n Wild for lip products and I don't wear enough blush to have a favorite.
My favorite eye brushes are the Loew Cornell Maxine's Mop 3/8 brushes and Sonia Kashuk brushes. My favorite lip brushes are the ELF Angled Eye Brush and the Small Precision Brush. My favorite face brushes are the EcoTools Retractable Kabuki Brush and the Blush Brush.
To be honest, because I have to read a lot for my major, I tend to favor reading romance novels during my free time. Historical romance and it has to be realistic and cannot be one of those bodice ripper books. My favorite writers in the genre are Lisa Kleypas, Julia Quinn (just the first three of her Bridgerton series) and Sabrina Jeffries. When I'm not reading romance novels, I like teen literature specifically any of Meg Cabot's books. I loved devoured her Mediator series and liked some of her other standalone novels.
Although I don't have as much time to do so now because of school, I love to dance. I was a classically trained ballet dancer under the Cecchetti method for five years, I danced jazz for six years, pointe for a year, two years of lyrical and a semester each of tap and salsa. Due to this, you'll always see me walking around on the balls of my feet or tapping/shuffling my feet when I have to wait in line.
I'm thankful for a lot of things this year. I'm thankful for my family for supporting me in my schooling. I'm thankful for the friends I have. Lastly I'm thankful for my boyfriend who has supported my blogging habits and has let it take over his life slightly. Rearranging his room to make it easier for me to blog and take pictures for when I'm there is the nicest thing ever.