After loving my Dose of Colors lipglosses (see my review), I knew I wanted to try Dose of Colors Lipsticks. I purchased Wild Child lipgloss and Love Potion lipstick. Angelic was sent for review purposes.
Dose of Colors Lipsticks Review
About Dose of Colors
Dose of Colors is a relatively new indie company. Anna, the founder of Dose of Colors, is very passionate about makeup and art.
Animal Testing Policy
Dose of Colors is cruelty free and vegan.
About Dose of Colors Lipsticks
Dose of Colors describes their lipsticks as being opaque and creamy, with a satin finish.
Price
$16
Availability
DoseOfColors.com
My Thoughts
Because I only own 3 glosses and 2 lipsticks, I decided to swatch them all together for you.
You've already seen Burning Love (bright red) and Purple Fusion (bright grape purple).
Wild Child is an intense fuchsia pink gloss.
Love Potion is a candy pink with blue undertone and a hint of lavender/violet.
Angelic is a peachy orange.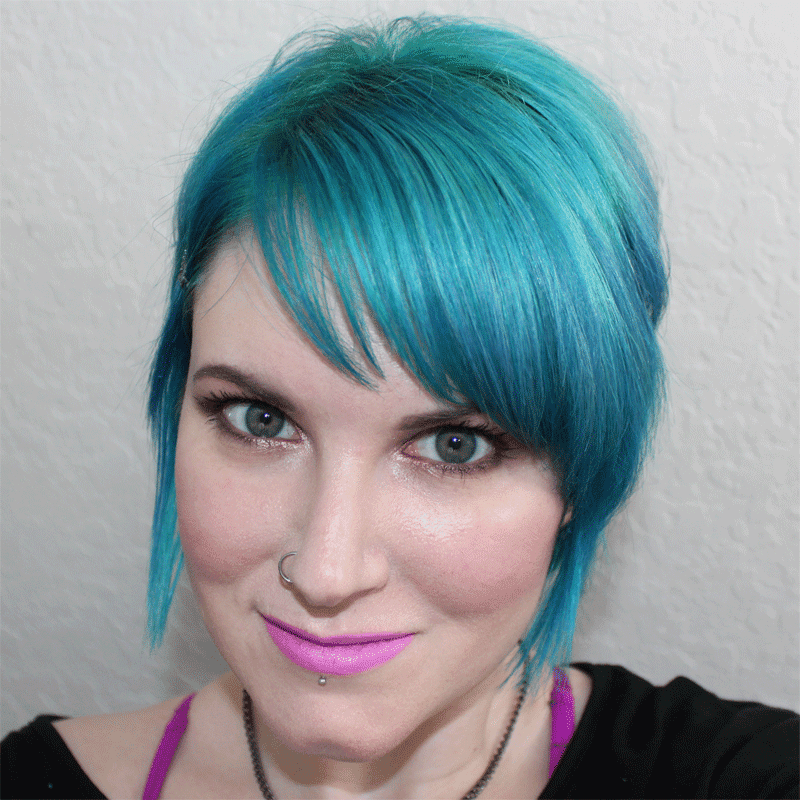 To me, these colors are quite comfortable to wear. They're creamy, they're pigmented, they're beautiful. They're very much what you see in the tube is what you get on the lips. I do have to touch up if I eat or drink, but it's not bad. They don't wear away just from having them on your lips.
The price point is at $16, which is the same price as a MAC lipstick. However, these are cruelty free, vegan, gluten free and paraben free. So while they're on the higher end of indie lipstick prices, they're also a high quality product.
I think Love Potion is ultra flattering on my complexion and I love it. Both Love Potion and Angelic are perfect spring shades. Angelic is a great way to try out a subtle orange shade if you're afraid of brighter oranges.
The only drawback that I can really see with the line is that there are currently only 8 lipstick shades in the line, most of which are out of stock. In fact, right now only Dark Secrets (purple) and Karma (bright orange) are available. Angelic, Love Potion, Coy, Play Date, Poise and Seductive are out of stock. I keep thinking I need to pick up Seductive, Poise and Play Date. There are 9 glosses available but only one is currently sold out. Dose of Colors has stated that they will have their lipsticks back in stock around mid-March on Instagram.
I wholeheartedly recommend Dose of Colors lipsticks. If there's a shade you're interested in, you should definitely pick it up when they're back in stock. With their fantastic formula and pigmentation, you won't be disappointed.
Pros
Cruelty free
Vegan
Gluten free
Paraben free
Comfortable, moisturizing formula
Cons
With only 8 shades, there may not be a shade you like.
More to Read