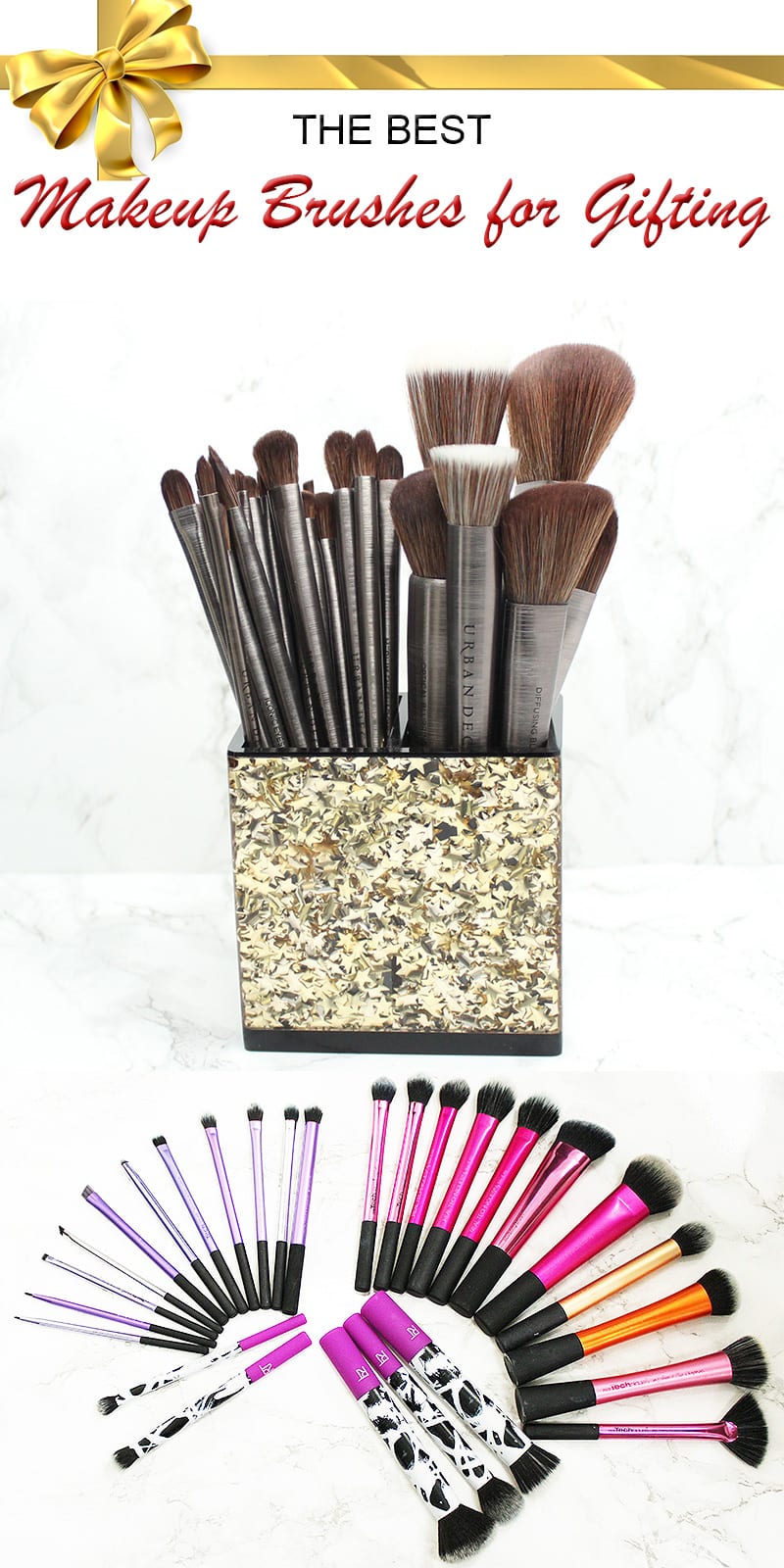 I'm always asked for makeup brush recommendations, so today I'm sharing the best cruelty free makeup brushes for gifting. The right blending brushes have really helped me to improve my makeup application technique. These are best sets and individual brushes to help elevate your makeup game.
Best Cruelty Free Makeup Brushes for Gifting
Pr + Purchased by me.
All brushes are cruelty free and vegan. Some brands are also eco friendly.
Urban Decay Pro Brushes
The Urban Decay Pro Brush line is my go-to these days. I bought a ton of brushes from the collection this summer and fell in love with them. They're very elegant looking, with long textured handles. The super soft synthetic hair is made from recycled plastic bottles. They're very easy to clean. In addition to being cruelty free, vegan, and chic, they're also eco friendly. (check out my review)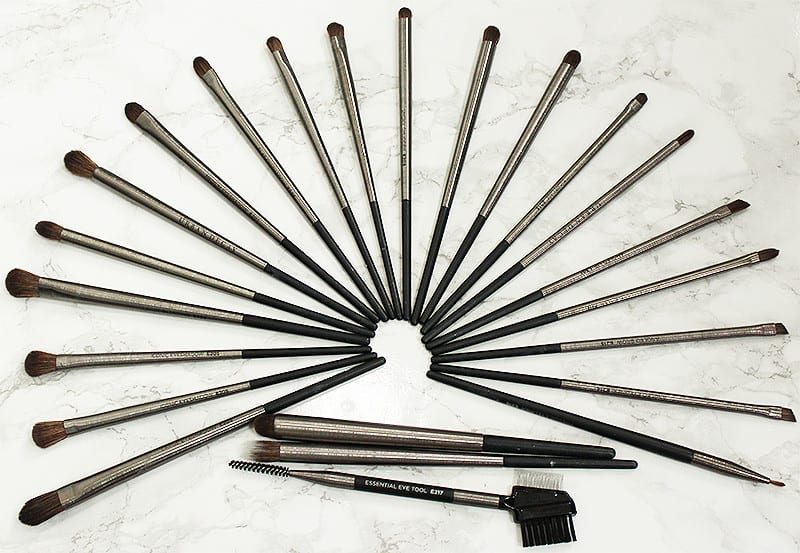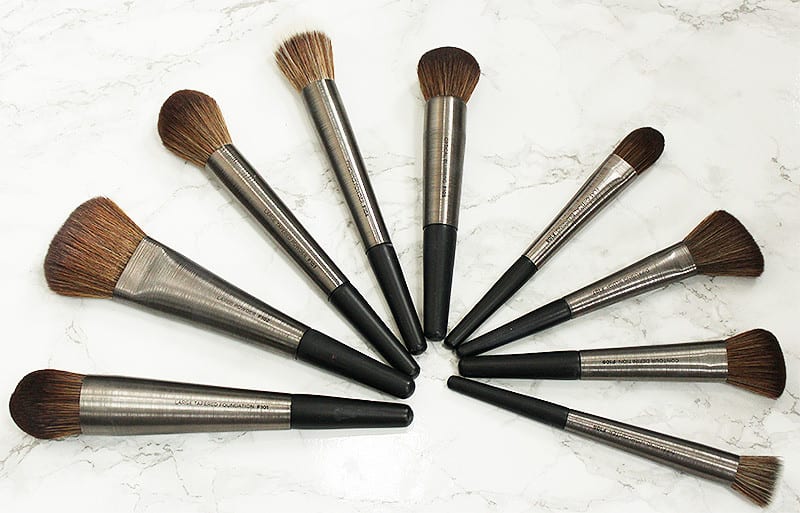 My must-have brushes
Urban Decay Pro Essential Brush Stash – $75
This set is made up of the finger, optical blurring, iconic eyeshadow, flat eyeshadow, and diffusing blush brushes. It also comes with a sleek carryall bag.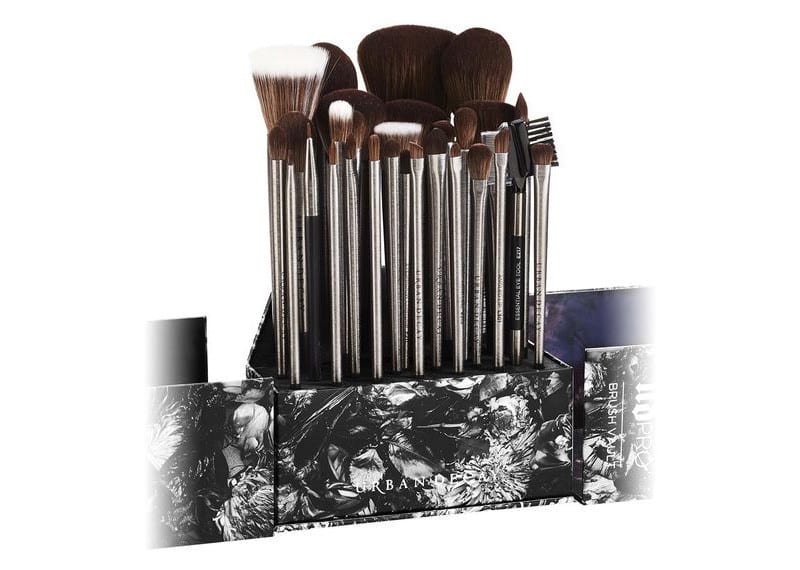 Urban Decay Pro Brush Vault – $375
If you truly want it all, here's the full collection of the new pro brushes. This comes with the smoky crease, large blending, large eyeshadow, iconic eyeshadow, flat eyeshadow, medium eyeshadow, smoky smudger, tapered blending, moondust, eyeshadow contour, detailed smudger, angled eyeliner, precise eyeliner, tightline, angled brow, essential eye tool, angled lip, the finger, domed concealer, detailed concealer, diffusing blush, diffusing highlighter, contour, large powder, large tapered, finishing powder, large tapered foundation, optical blurring and flat optical blurring brushes.
Makeup Geek Brushes
I love the Makeup Geek brushes and they're an affordable, indie alternative. The brushes have a bronze gunmetal ferrule and espresso tinted handle. The fibers are all synthetic. (see my review)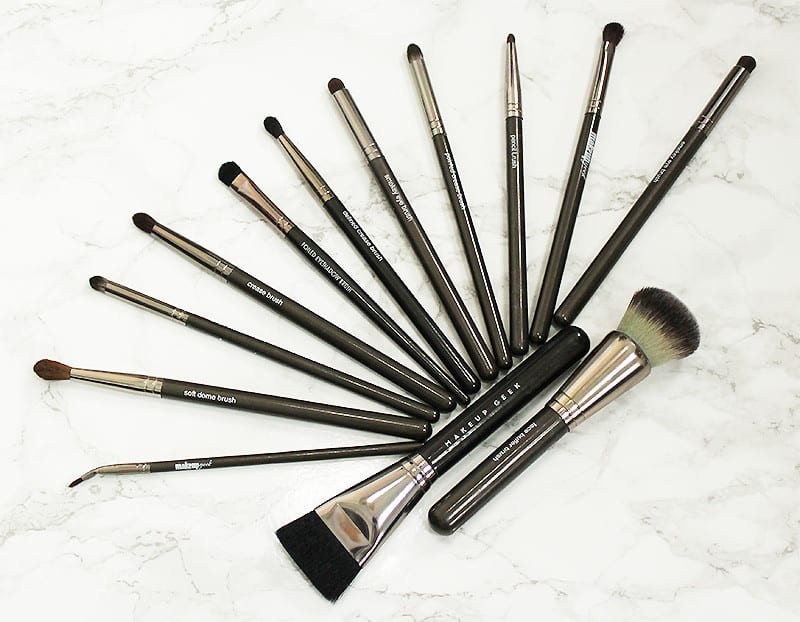 My must-have brushes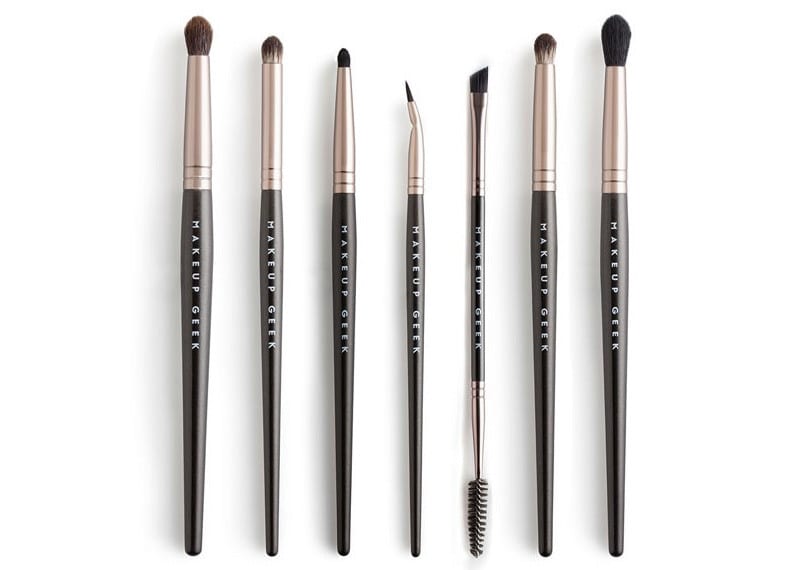 Makeup Geek Eye Brush Bundle – $49
The Eye Brush Bundle comes with the soft dome, outer v, bent liner, pencil, small crease, pointed crease, and dual-ended brow brush.
Makeup Geek Face Brush Bundle – $45
The Face Brush bundle comes with the angled stippling, rounded blush, face buffer, angled contour, and cheek highlighter brushes.
Real Techniques Brushes
Real Techniques, founded by Sam and Nic Chapman (the Pixiwoo sisters from Youtube), is an awesome brush brand. I've bought, used and gifted their brushes many times. They're perfect for someone who loves color, since many of the brushes are purple and pink.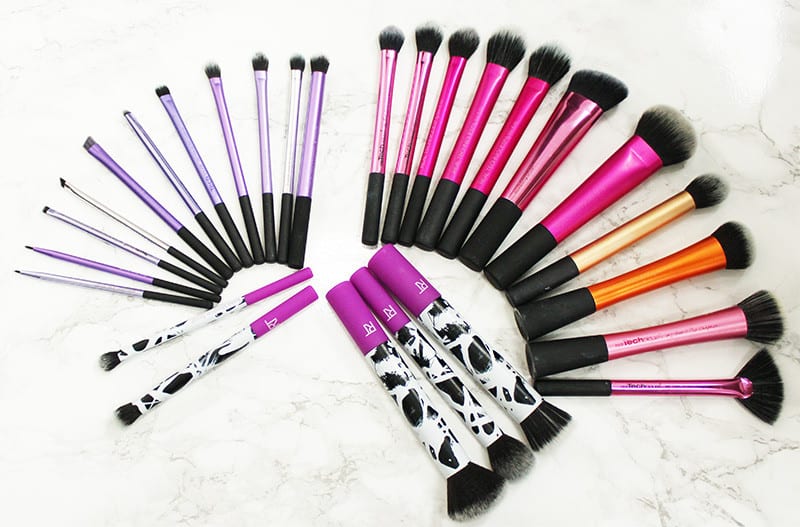 My must-have brushes
Base Eyeshadow – It's perfect for applying your base eyeshadow shade to the lid or for softly blending. Also good for applying a light transition color.
Setting – This is the best at applying highlighter. It's also for setting powder. It's my go-to highlighter brush.
Duo-Fiber Contour – I love this for contouring the cheeks and it can be used for blush too.
Stippling – I find this is best for applying a thin layer of foundation.
Accent – Perfect for applying eyeshadow to my tiny lids. Most lid brushes are too big for me.
Smudge – Great for applying color to the lower lash line.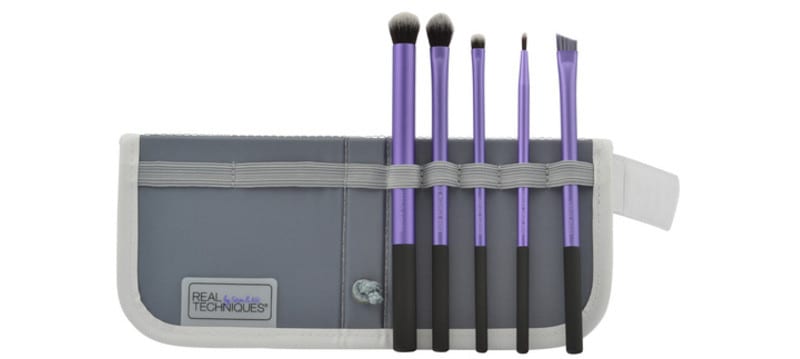 Real Techniques Starter Kit – $17.99
This comes with the base eyeshadow brush, deluxe crease brush, accent brush, eyeliner brush, brow brush and a case. This was the first brush set I bought by RT. It's also the set that I've gifted the most. People love it.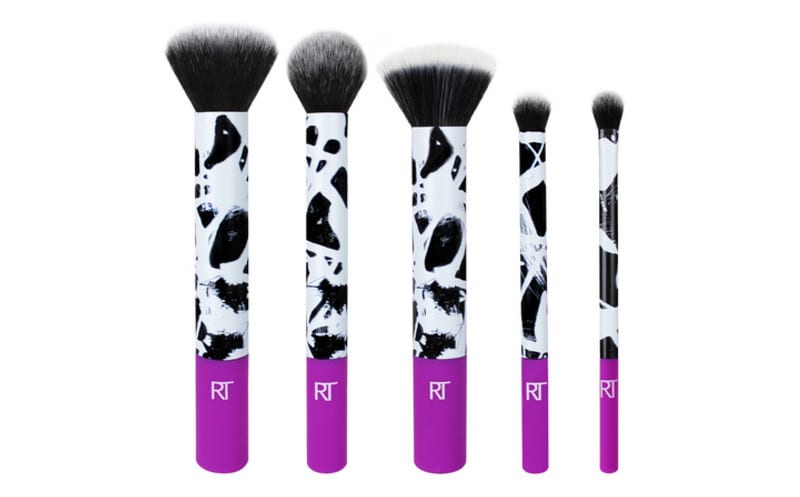 Real Techniques Your Picks Set – $29.99
I just bought this set. It comes with a buffing brush, contour brush, stippling brush, deluxe crease brush and base shadow brush.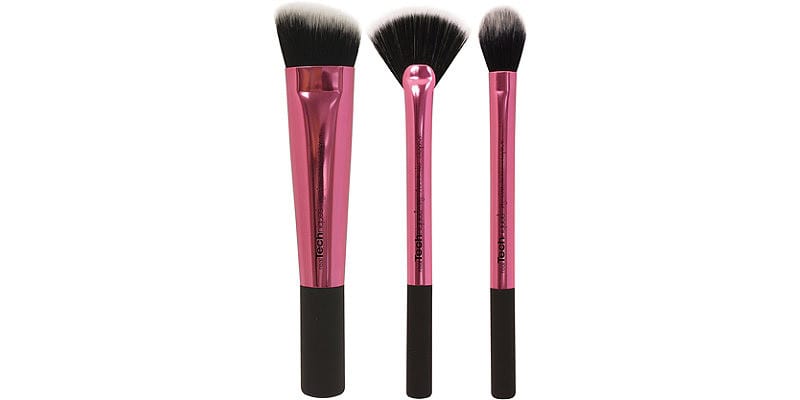 Real Techniques Sculpting Set – $19.99
Made up of the Sculpting brush for contouring or blush with cream and liquid makeup, the Fan brush to sweep on powder and whisk away excess makeup, and the setting brush.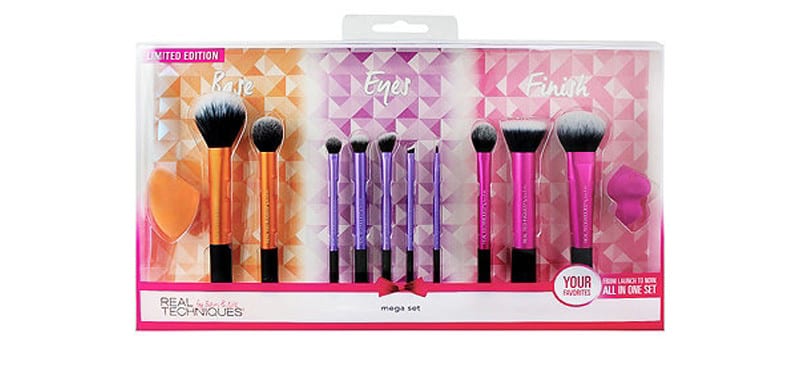 Real Techniques Mega Set – $49.99
It's such a massive brush set! It comes with the miracle complexion sponge (a beauty blender dupe), duo-fiber face brush, contour brush, base eyeshadow brush, angled eyeshadow brush, deluxe crease brush, eyeliner brush, fine liner brush, stippling brush, cheek brush, setting brush, and sculpting sponge.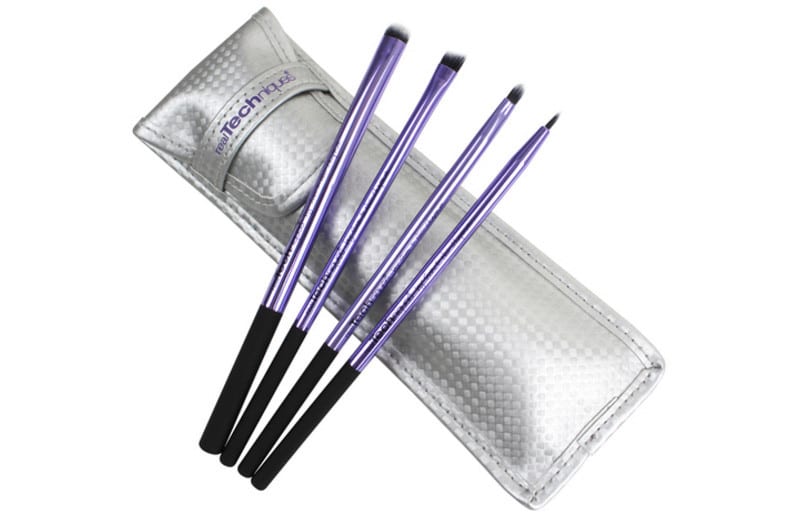 Real Techniques Eyelining Set – $20
I LOVE this set. It comes with a smudge brush, eyeliner brush, precision liner brush and pointed liner brush. Perfect for hooded eyes.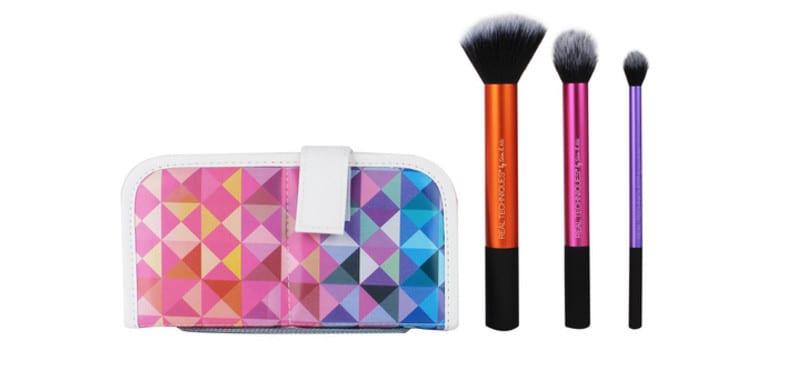 Real Techniques Multitask Set – $19.99
I've been lemming this set because of the new face brush. It's an angled cut face brush for contouring or blush. It also has a cheek brush for highlighting, contouring or blush. The eye brush can be used to apply crease color, highlight the browbone or softly smudge along the lower lash line.
Sigma Beauty Brushes
The Sigma Beauty SigmaTech fibers are synthetic fibers engineered to outperform animal hair brushes. They don't absorb cream or powder products, they're antibacterial, hypoallergenic and will maintain their original shape and color even after multiple washes. The handles are made from sustainable wood. They have a ton of brush gift sets, but I've listed 4 of the best here.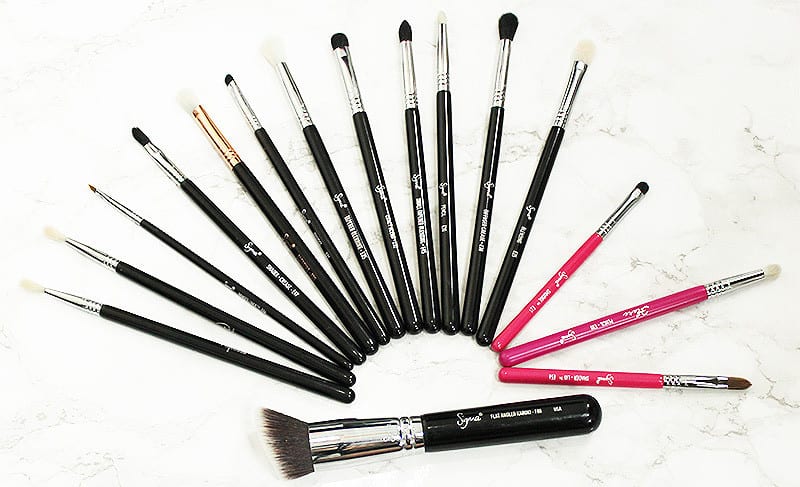 My must-have brushes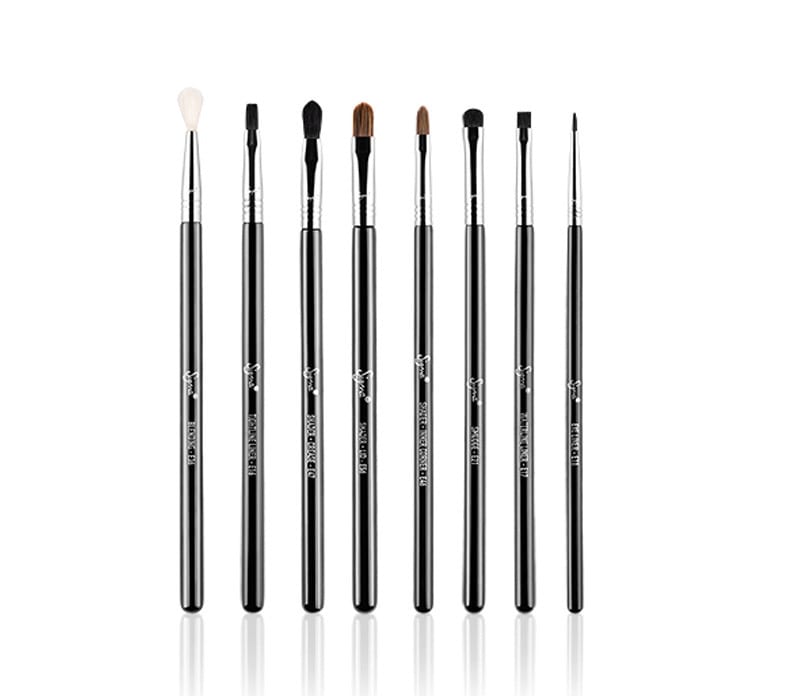 Sigma Beauty Performance Eyes Kit – $58.80
The Performance Eyes Kit comes with the E11 eye liner, E16 tightline, E17 waterline, E21 smudge, E36 blending, E46 inner corner, E47 crease, and E56 lid.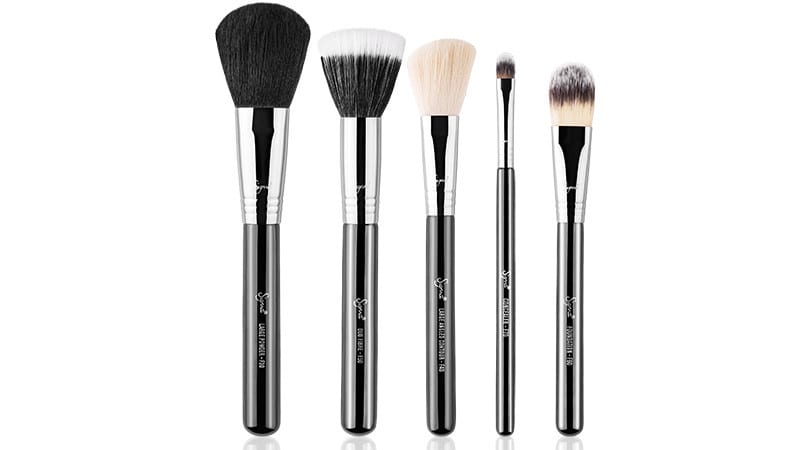 Sigma Beauty Basic Face Kit – $83
The Basic Face Kit comes with the F30 large powder, F40 large angled contour, F50 duofiber, F60 foundation and F70 concealer.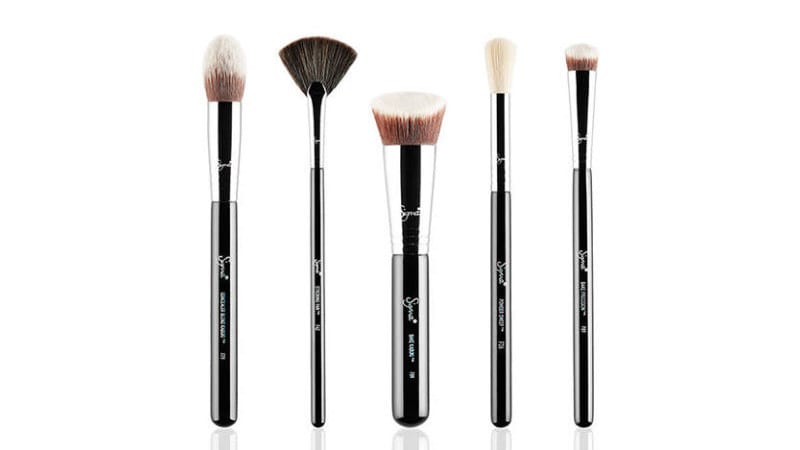 Sigma Beauty Baking Kit – $84
The Baking & Strobing Brush set has the F06 Powder Sweet, F42 Strobing Fan, F79 Concealer Blend Kabuki, F89 Bake Kabuki, and P89 Bake Precision.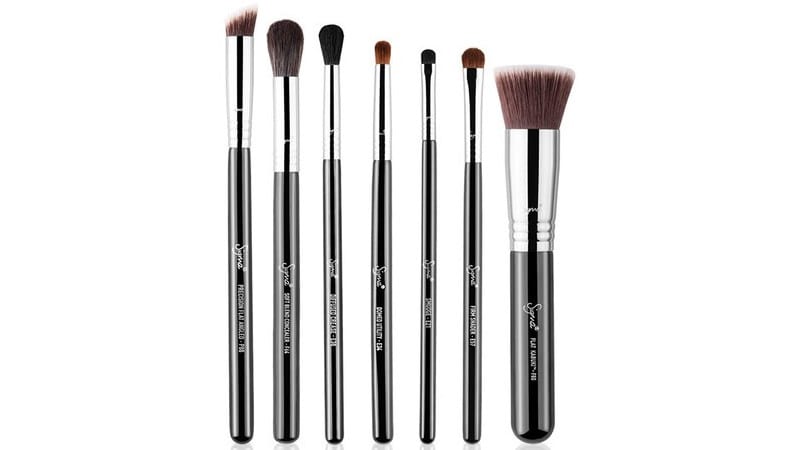 Sigma Beauty Best of Sigma Beauty Kit – $92
The Best of Sigma Beauty Kit comes with the F80 Flat Kabuki, P88 Precision Flat Angled, F64 Soft Blend Concealer, E57 Firm Shader, E38 Diffused Crease, E34 Domed Utility and E21 Smudge brushes.
Kat Von D Beauty Brushes
Kat Von D Beauty does not have very many brushes, but the few brushes they have are stylish, beautiful, and perfect for gifting.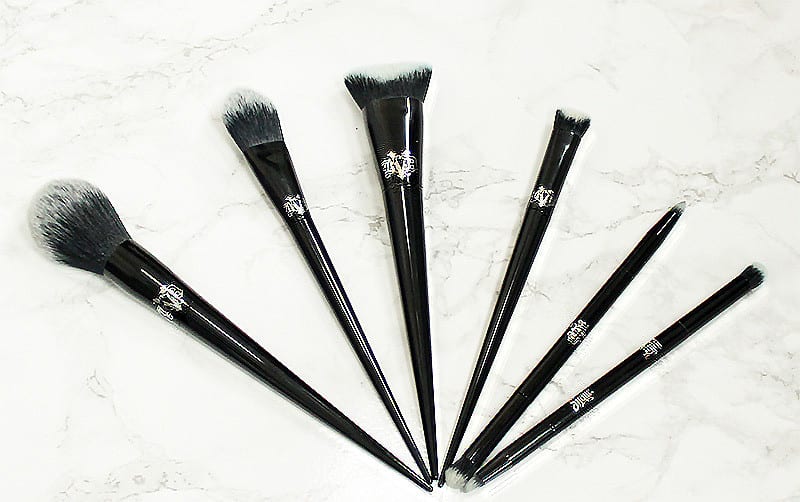 My must-have brushes
EcoTools Brushes
When I first started getting into makeup, I had one set of ancient MAC brushes, so I bought some ecoTools brushes. I was pleasantly surprised that brushes from the drugstore could be so eco friendly, cruelty free, vegan and good quality. These brushes are made with sustainable bamboo handles and synthetic taklon bristles.
My must-have brushes
Large eye – Perfect for applying your base shade.
Petite eye shading – The best lid brush for hooded eyes.
Smudge – Great for the lower lid.
Highlighting – Good for highlighting at the inner corner and blending.
Angled crease – Good for the outer lid / outer crease color.

EcoTools Essentials Set – $10.99
Comes with the large eye, angled crease, petite eye, highlighting and smudge brushes. I've included this brush set in many giveaways on my blog, plus bought it for friends and family who expressed an interest in makeup.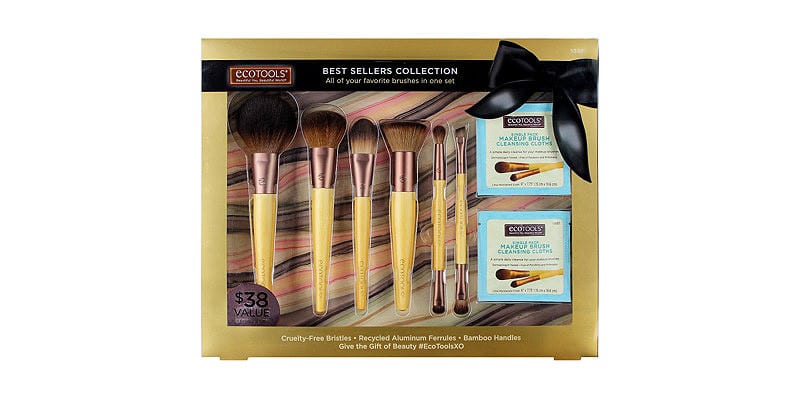 EcoTools Best Sellers Kit – $19.99
It comes with the large powder, precision blush, flat foundation, custom coverage, and eye enhancing duo brushes.
EcoTools Day to Night Set – $16.99
This looks like a great set with a cute brush case. It comes with the angled face, pointed concealer, highlighting fan, eyeshadow, and lip brushes.
Other Brush Sets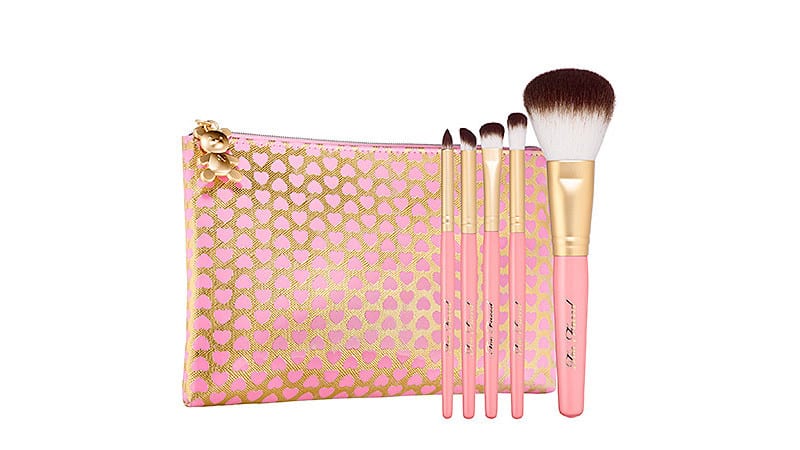 Too Faced Teddy Bear Hair 5 Piece Set – $65
This adorable set has – powder, contour, all-over eyeshadow, blender, and liner brushes. It also includes the heart print bag with teddy bear zipper pull.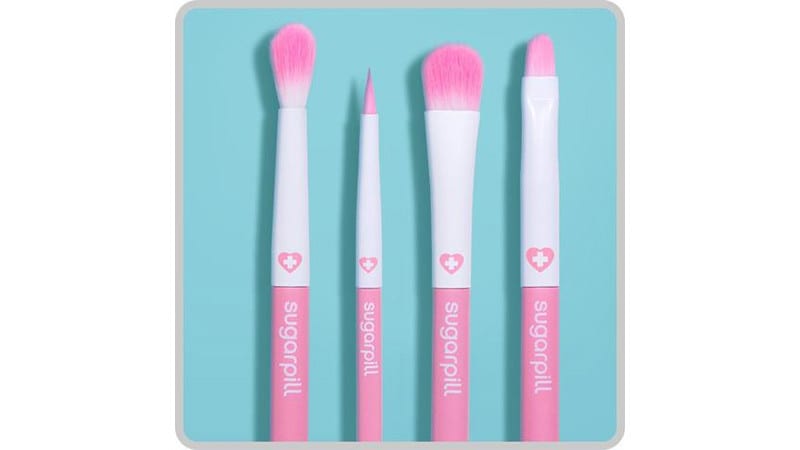 Sugarpill Brush Set – $60
The Sugarpill set comes with a lip brush, precision eyeliner brush, tapered blending brush and large eyeshadow brush. I love the large eyeshadow as a base brush.

It Cosmetics Your Superheroes Full-size Travel Brush Set – $50
It Cosmetics makes super soft, cruelty free, vegan brushes. Their sets at Ulta are usually among the best you can find in the store. This one comes with the Powder brush, foundation brush, effortless crease brush, smoothing concealer brush, absolute shadow brush and flawless liner brush.
With so many brush brands out there, I know it can be hard to choose a set of brushes. The ecoTools brush sets are the most budget friendly option, with the Essential Eye set at $10.99. If you want to splurge on a brush set, the Urban Decay Pro Brush Vault at $375 is perfect. Both Real Techniques and Makeup Geek have affordable brush sets for under $50. If you want to spend a little more, the Sigma brush sets are really tempting. You could also put together your own gift set with individual brushes.
Will you be gifting any makeup brushes this year?